Easter is like the opening day of spring. Picnic baskets, painted eggs, a brisk breeze and grassy knolls. Who isn't obsessed with Easter vibes? Well we wouldn't want this holiday to pass you up without 3 splendid ways to get all the way #festive. How does one get festive on Easter? Makeup Filters! That's how! Ready to get your Easter bunny on? Let's go! (Sorry 'bout all the yelling…)
Her Name was Lola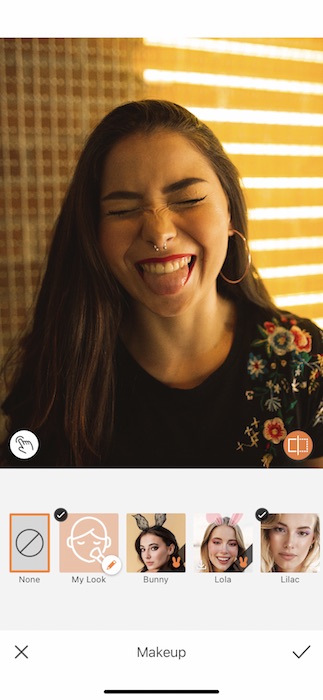 What's the first thing that comes to mind when thinking of Easter? Bunnies!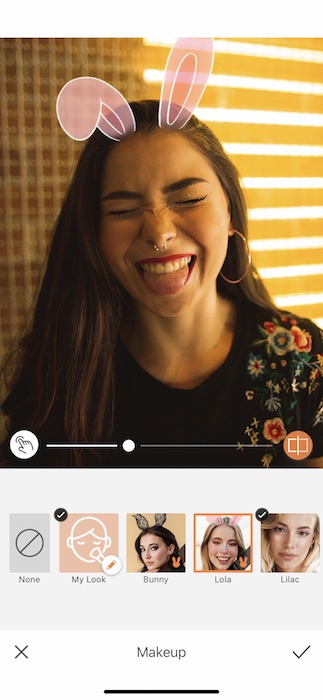 Find the Lola Makeup Filter
You'll instantly see it applied to your face.
You can adjust how strong the Makeup is by using the center toggle.
The ears will remain fully applied regardless of Filter weight.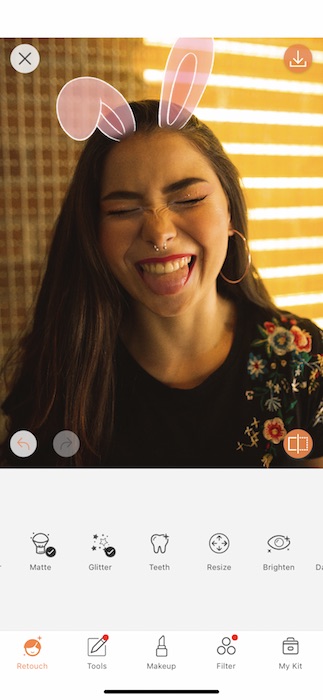 Next let's put some shine on this Easter egg.
Find the Teeth Tool in your Retouch Tab.
Use the Whiten Feature to brighten those pearly whites.
Adjust your brush sized then begin swiping across your smile.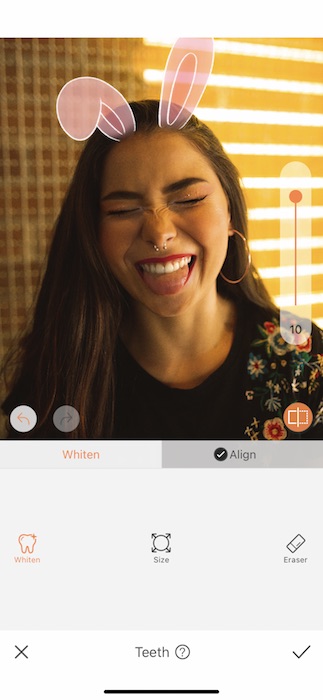 Next use the toggle on the right hand side to adjust the strength of the Whiten Tool.
Tap the check mark to save your edits!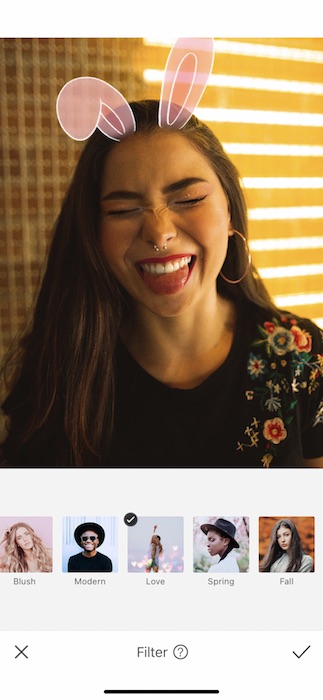 Let's wrap this puppy up with a bow!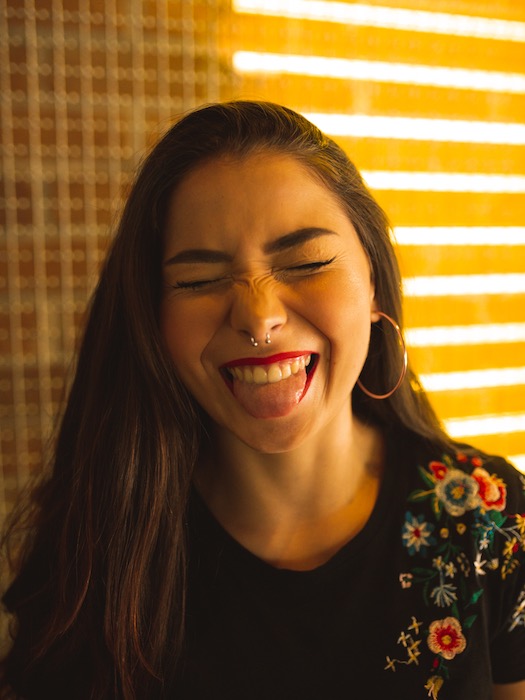 That's it! Her name was Lola and she is in fact a showgirl!
In Love with Lilac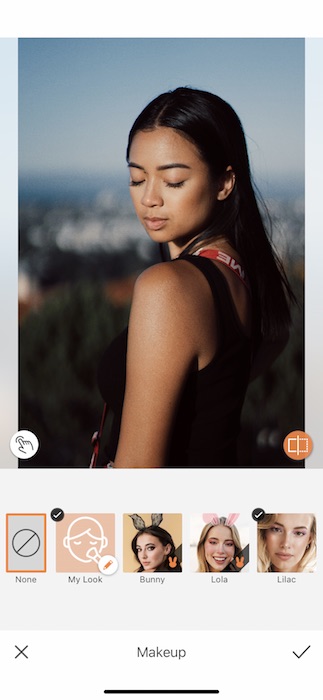 Now it's time to slow it down a bit…
If you're looking for some more Easter glam in your life you've come to the right place.
Find the Lilac Makeup Filter in your Makeup Tab.
Adjust the Filter strength to your liking.
Lilac is an ethereal mix of modern pastels all glazed with a perfect layer of Highlighter. You'll literally be the queen of Easter. Once you saved your Makeup let's take that shine on the road…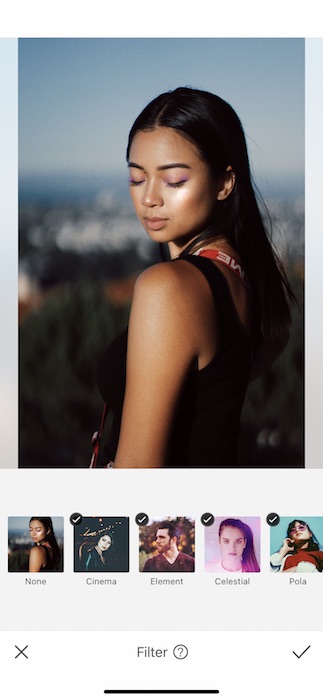 Let's seal the deal with a perfect Filter!
Seeing to how it's spring and all head to the Spring Filter Pack.
Find the Equinox Filter and adjust to your liking.
Tap the check mark to save the edit.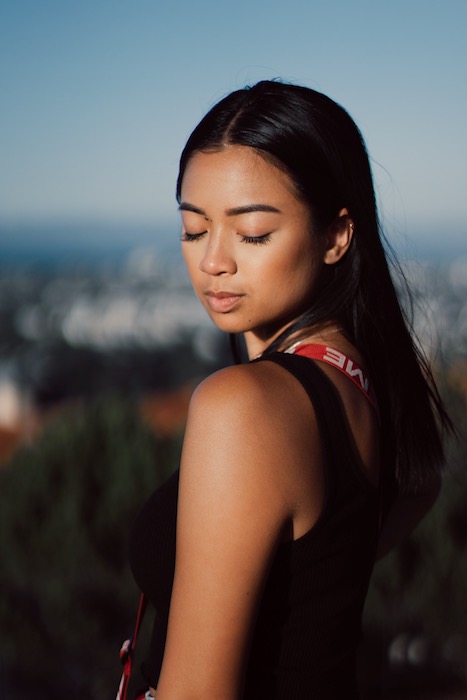 Sheeeee's ouuurrr queeeeennnnnn Look at her! You're probably asking what could be better than these two fab Makeup Filters? Just you wait….
Bunny, I Love You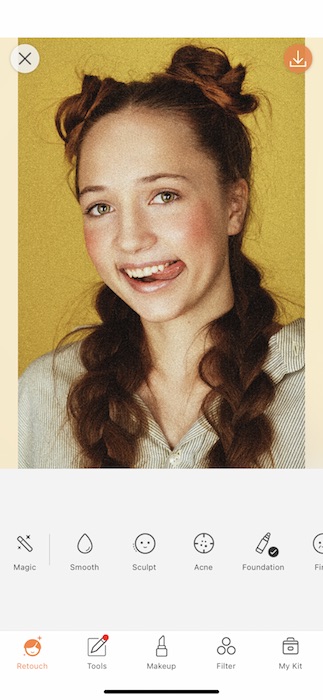 Remember when Ariana Grande told us she was a dangerous woman? It's time for you to be a dangerous Bunny.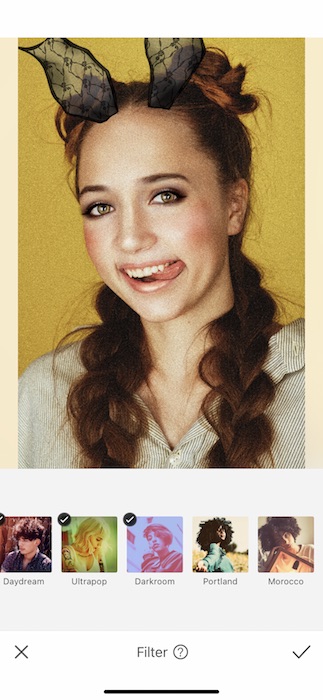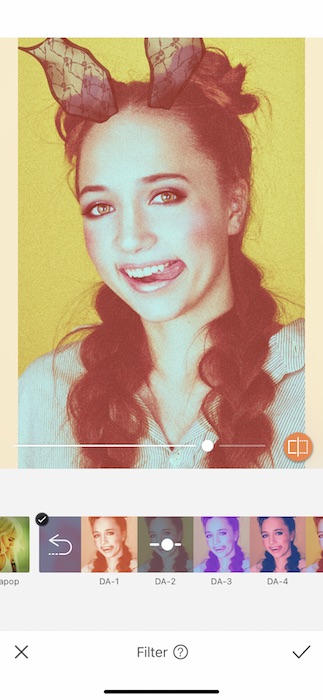 You'll have 6 amazing Filter options that'll read 100% Easter pop art.
We'll be choosing DA-5.
Adjust the Filter strength to filt you needs then…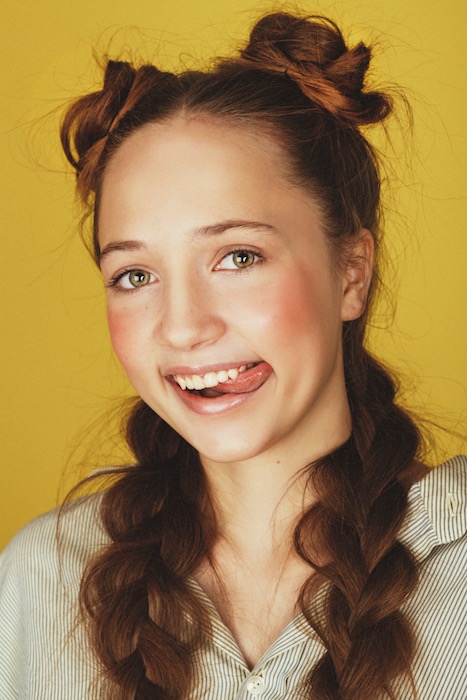 BAM! From regular shmegular girl to full on Met Gala Bunny Diva. Are you ready to turn it out this Easter? Show us! Tag your friends at AirBrush and make sure to follow @AirBrushOfficial. We show off our friends who use the tag #AirBrushApp and we'd love you to be one of them. Now time to hop into some gorgeous new Makeup Filters!