Is there anything like Christmas selfies? Surrounded by your friends and family, the holidays give them that "lit from within" glow. And for all your Christmas selfies this year, AirBrush has four great tools to make your pics look like a pro's.
Bokeh

We absolutely love the Bokeh Tool because it is so versatile. Shooting "straight" has its uses but adding a some depth to your background can add a lot more interest. Not to mention, it can also cover up a host of ugly backgrounds in your Christmas selfies. The Bokeh Tool is under the Creative tab on AirBrush's main menu. Once selected, choose your bokeh effect and the intensity, for a pro-look that usually calls for a special lense. With AirBrush you've got it with a couple taps and swipes.
Diamond Filter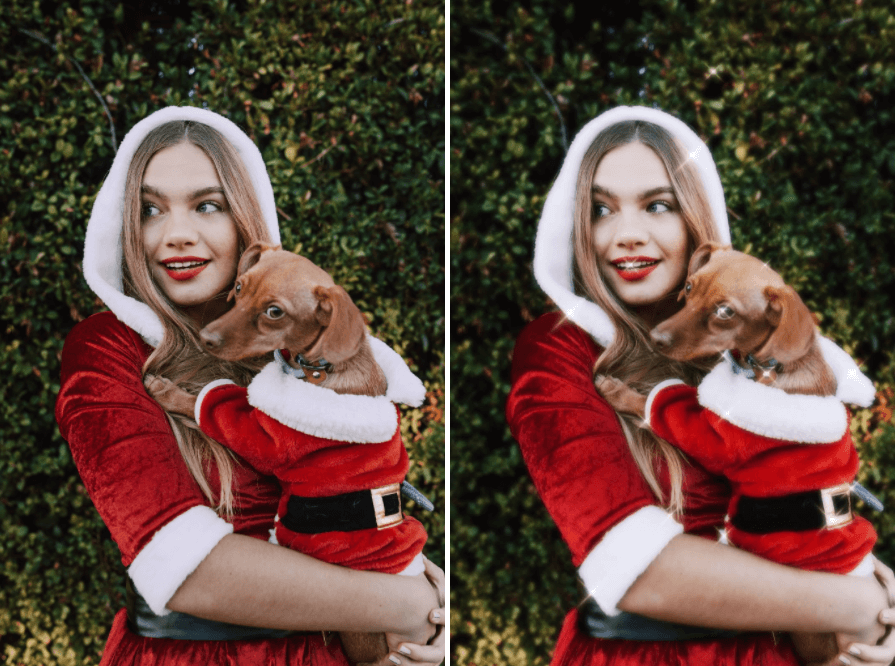 The Diamond Filters give that super dreamy, airbrushed and sparkling effect that we find especially great for Christmas selfies. And we really think it'll fit right in with all the other glitz and sparkle that happens this time of year. Can you picture it? A shimmering outfit, a shimmering tree and a shimmering you. Sounds like selfies dreams for the bold. Find Diamond Filters under the Atmosphere category in Filters and sparkle away.
Makeup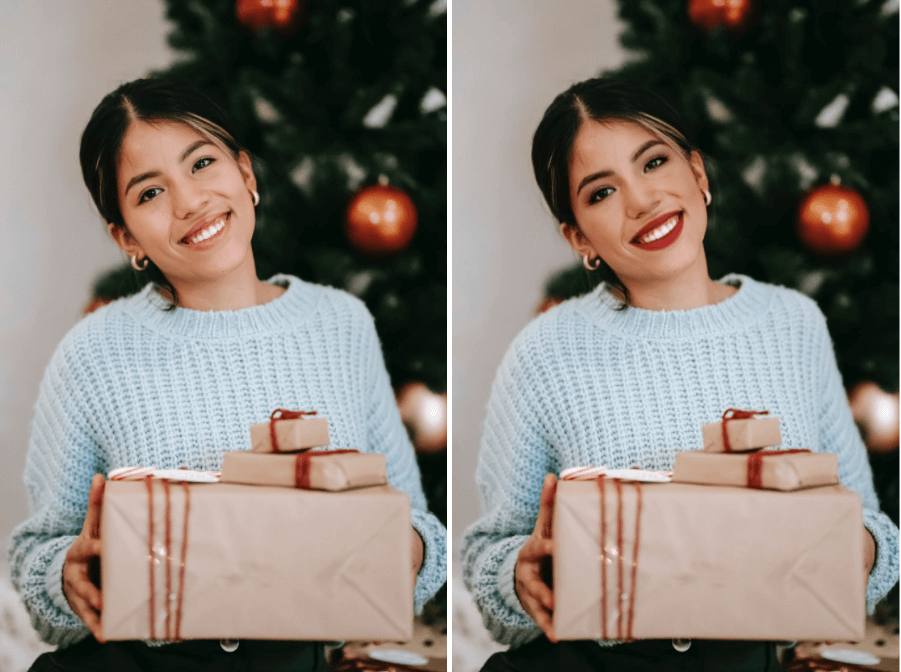 We know how it is during the holiday season. You get fully decked out, beat the face and head out for parties and copious amounts of fun. Towards the end, when you're ready to document the last of the fun, where has your makeup gone? Lipstick? Eaten. Blush? Rubbed off from kisses. Eyebrows? Danced off. AirBrush swoops in for the rescue with Makeup. Select the Makeup menu and choose to highlight one or two features or choose an entire look. Makeup will make sure you're looking professional fresh for your Christmas selfies.
Relight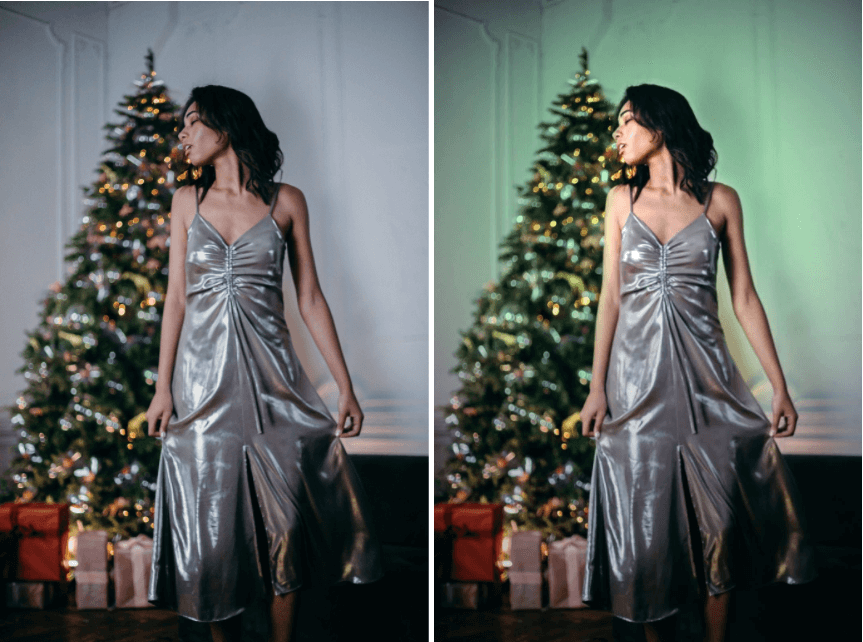 When we talk about pro-editing, we have to include Relight. Talk about having a pro-tool to beef up the edits to your Christmas selfies. Relight lets you choose from great presets that mimic a studio shoot. Our favorite is Technicolor. But you can also simply choose the custom option that allows you to shift the light source on your selfie for a clearer, brighter photo. When an actual photoshoot is not on the cards, you can still take a great selfie with this feature.
We know, we know, the pics look great and yours can too! We don't call AirBrush the easy photo editor for nothing. These four tools give great effects and will get your Christmas selfie to pro-level looks in no time. Once you post your selfie edited with AirBrush, tag them with #AirBrushApp and then follow us on @AirBrushOfficial for the first look at all our tips and tricks this Christmas.