In our world, Glitter is gold and we use it as often as we can! A dab here, a splash there, and our pics are immediately converted into show-stopping masterpieces that command attention and generate lots of likes. When you think about it, there really is zero limit to what you can do with a little sparkle, so AirBrush, the easy photo editor, is here to help you do the most with our Glitter tool.  
Bedazzle Your Crown

If you want to make a statement, always start with your hair. The thought of applying actual Glitter to your actual hair may sound like a nightmare. However, our Glitter tool allows you to go big without regrets and cover your entire crown in virtual sparkles. Play it safe and match your locks, or go brave and mix things up with a contrasting color. We'll love your look either way!
Glam up your Gear
A little glitz and glam never hurt anybody, especially when it comes to fashion! Even if you're rocking the most basic outfit, the Glitter tool can help you jazz it up with a dash of bling in all the right places! You can stick to just one color, or feel free to indulge in a rainbow of sprinkles – there's no judgment here. We just love to see you shine bright like a diamond!
Make Your Skin Shimmer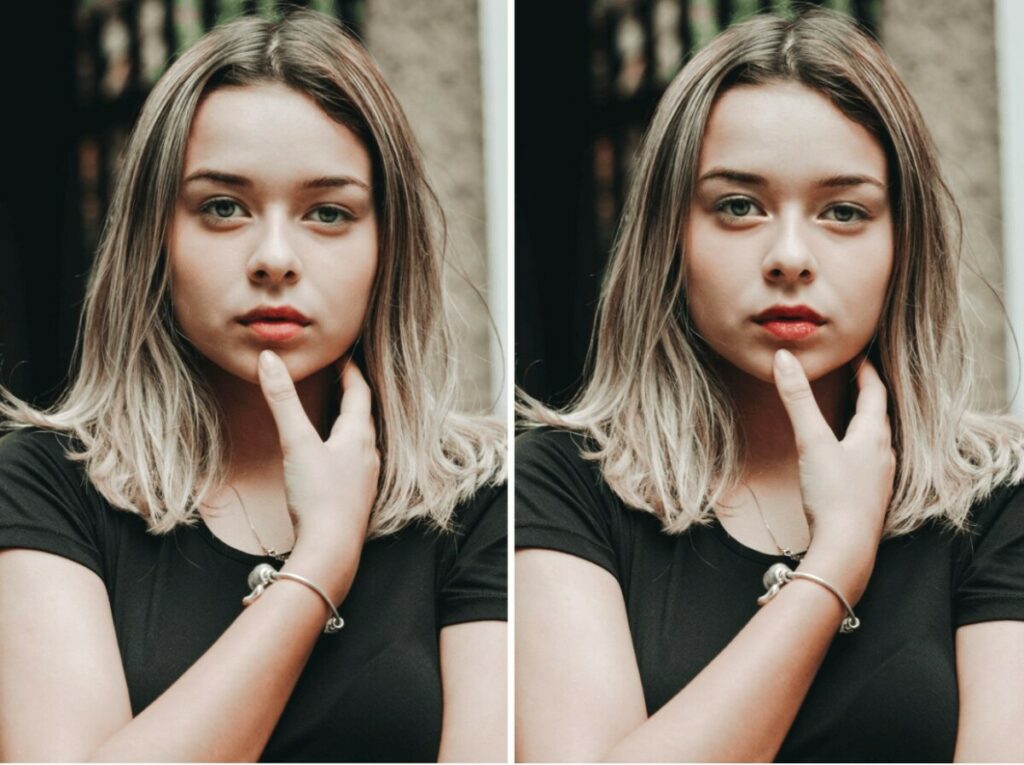 When it comes to the ultimate glow-up, it doesn't get much better than a subtle shimmer. Tap into the magic of the Glitter tool to illuminate your looks with a dab of fairy-like sparkle in your makeup! Have fun experimenting with colors, but don't lay it on too thick. A light dusting is all you need to keep it simple and chic.
Glitz up Your Background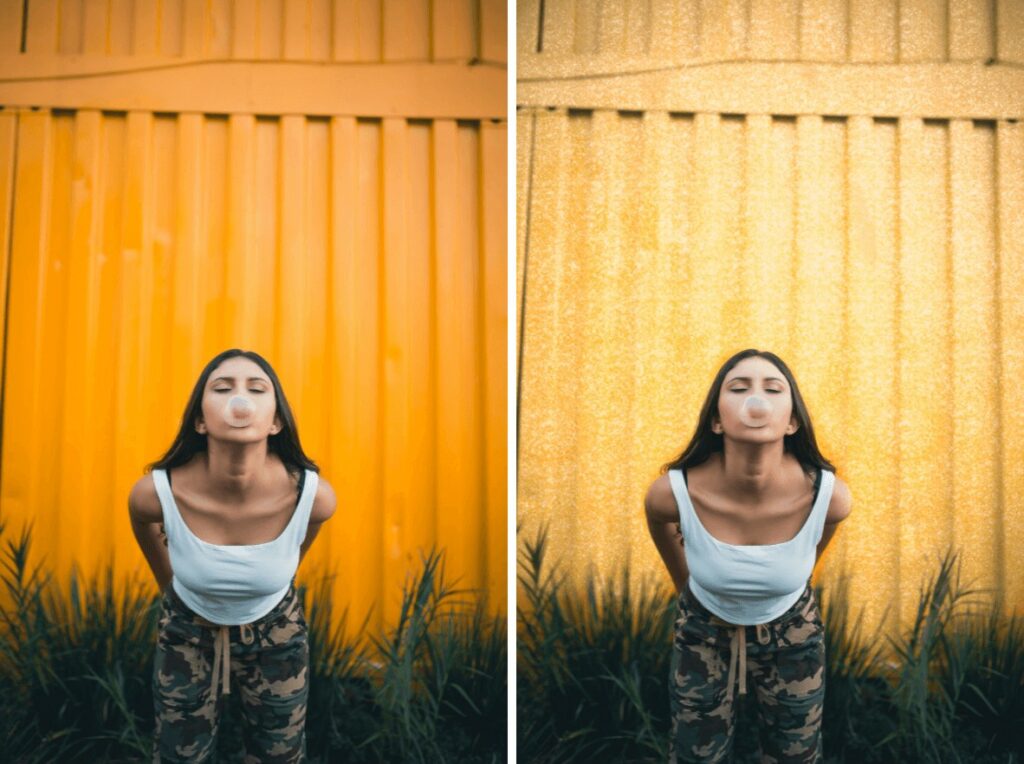 When it comes to elevating the aesthetic of a photo, nothing is off-limits. Not even your background. Sometimes you snap a pic and everything is on point, from your pose to your expression. Everything, that is, except the backdrop. The Glitter tool can provide a much-needed pick-me-up to an otherwise drab background with just a few swipes of your finger. Experiment with the different hues to see which best complements your surroundings and recreate the entire space!
In case you can't tell, we've got a weakness for Glitter. And it might be contagious, so if you've caught the bug, start editing your own glittery creations with AirBrush, the easy photo editor. Share them using #AirBrushApp so we can see what you've been up to. And follow us @AirBrushOfficial for more editing inspiration!