Shoot by Candlelight
Halloween is just days away but we know you've been channeling your spookiest vibes for quite some time! Costumes have been selected. Props have been acquired. And now it's time to get into character and snap some epic Halloween photos! Lucky for you, AirBrush, the easy photo editor, has got you covered with these 5 easy poses that will elevate your pics in terrifying ways! 
Shoot by Candlelight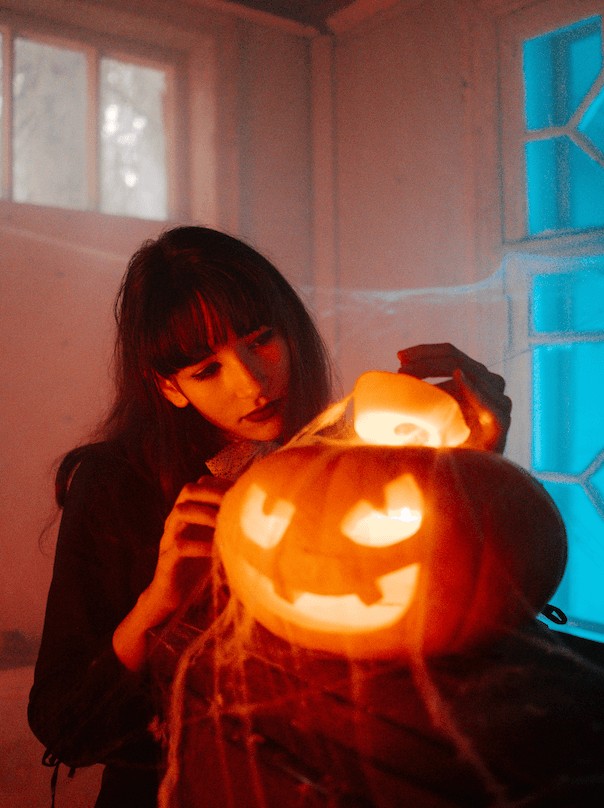 A little candlelight goes a long way in creating an eerie mood. Trust us. And, if you really want to elevate the aesthetic of your Halloween photos, carve yourself a Jack-o'-lantern for dramatic effect! Be sure to turn off all the other lights in the room so your face is lit only by the dull glow of the flame. Follow these steps and you're sure to create a thrilling and mysterious vibe.
Always use Props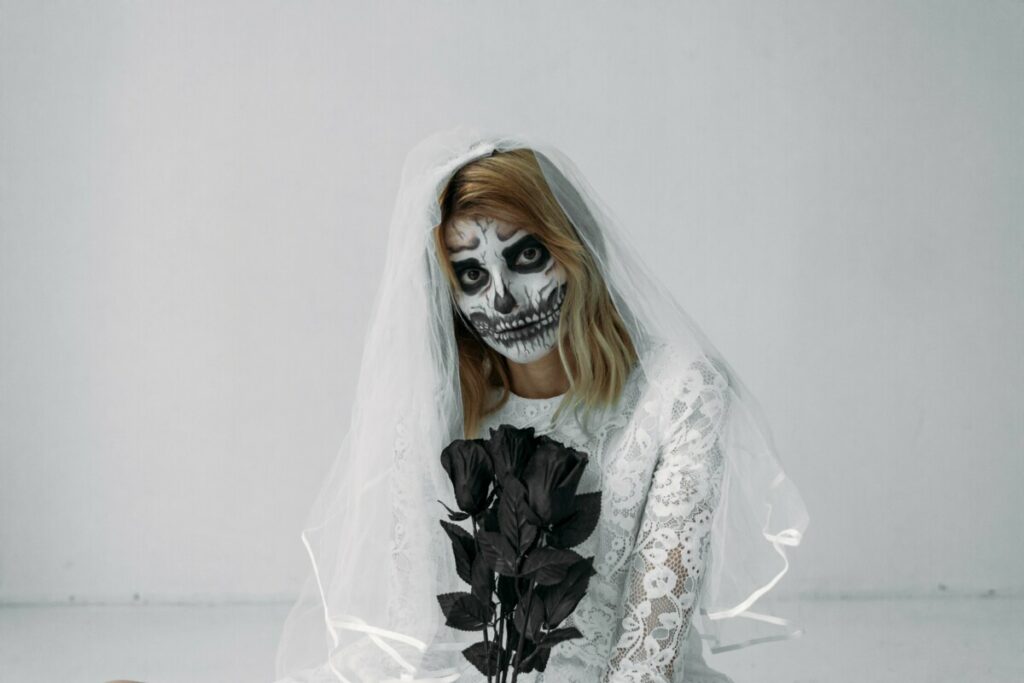 If you're going to pose for Halloween photos you might as well commit. That means props! And not just any props, but props that are on-theme to take your costume to the next level. From pumpkins to brooms, there are a wide variety of everyday objects that fall easily within the realm of Halloween props. Or, if you wanted to really go the extra mile, you could delve into the likes of fake cobwebs and cauldrons to really turn things up a notch or two!  
Hide your Face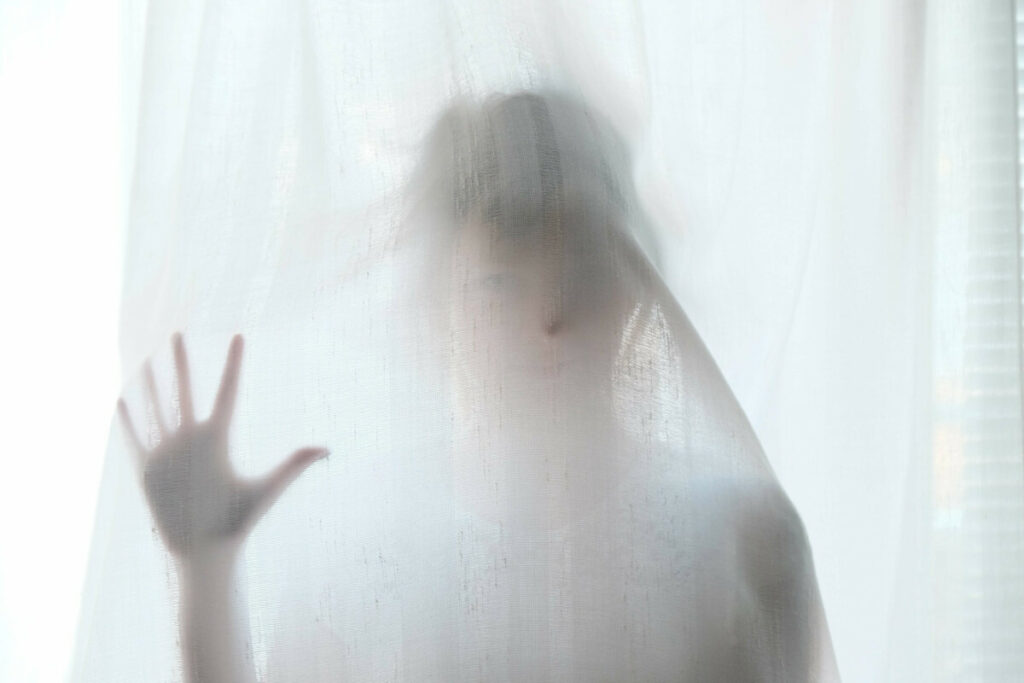 Masks are menacing for a reason. There's something sinister about the obscurity of a hidden face that creeps people out and sends them running for the hills! That's why you should try hiding your face in your Halloween photos. Whether you use a veil or a scary mask, the end result will be sure to scare the pants off everyone following your feed!
Location, Location, Location
When it comes to Halloween, oftentimes, the location can do all the heavy lifting for you. From dilapidated buildings to disorienting cornfields, eerie locales give you a headstart on making your Halloween photos seriously scary! That being said, find a location that aligns with your chosen costume then go to town snapping all the pics you'll need to make your feed scream!  
Falling Down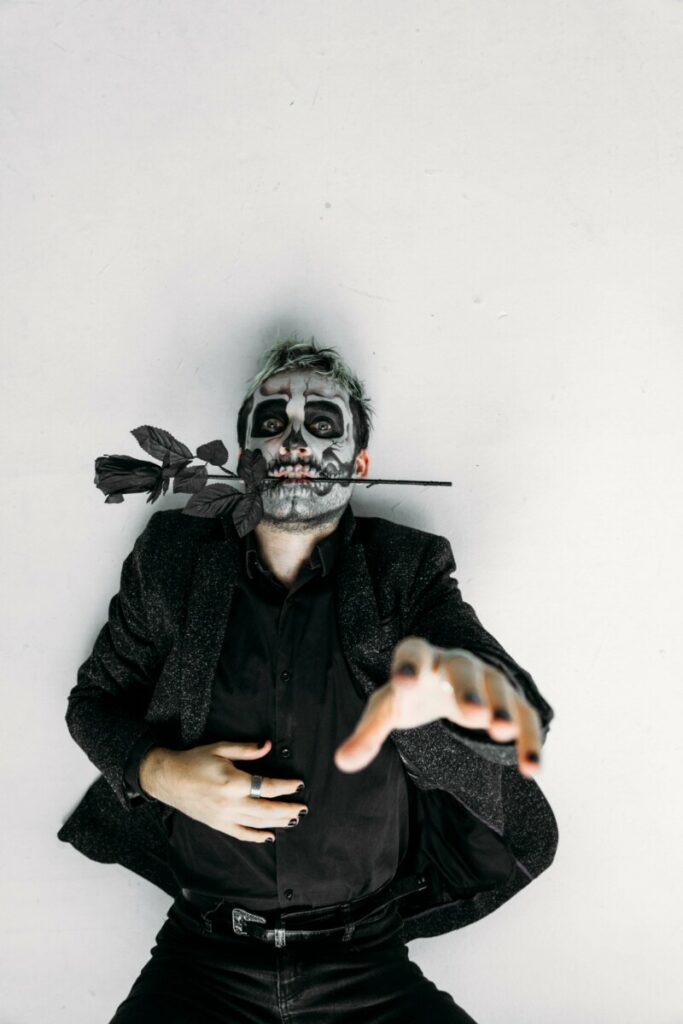 Ever had one of those dreams (correction: nightmares) where you're falling…and falling…and you just never stop? They're frighteningly realistic and usually end with you waking up in a pool of sweat! Since this is, after all, the season of scare and fear, why not add some interesting angles to your grid by taking dramatic shots of you fake-falling from overhead? This unconventional take is bound to capture the attention of your followers! 
Bonus: Create Eerie edits Use AirBrush
Having perfected your poses, it's time to polish them off with the AirBrush touch. From Makeup to Backgrounds to Filters, we've got everything you need to transform already epic Halloween photos into spooktacularly frightening works of art!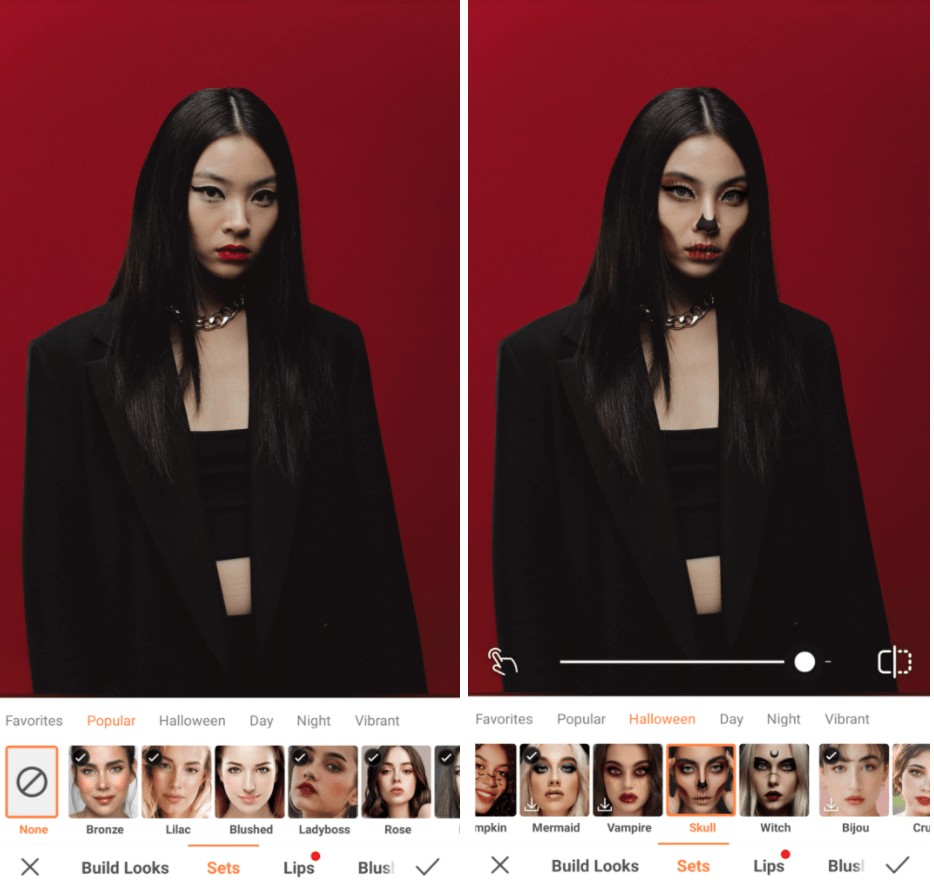 Tap on the Halloween category and select the makeup look you love best. For this edit, we're going with Skull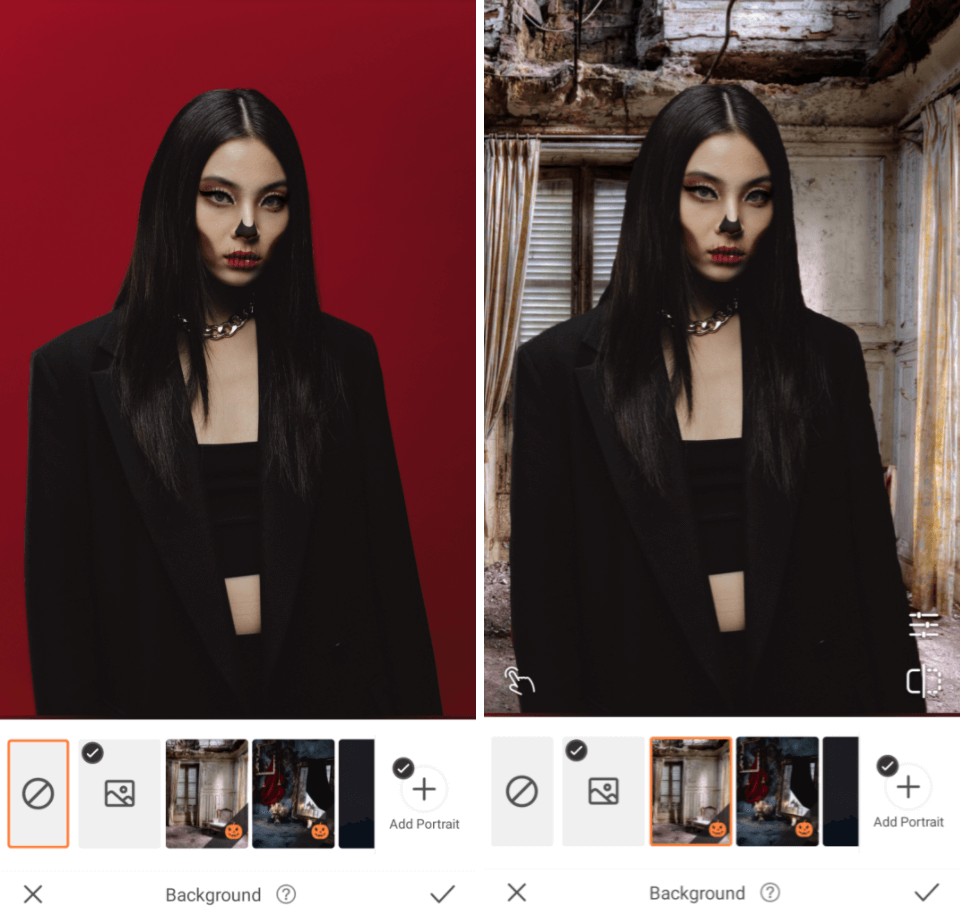 Next, go to Backgrounds to make your edit even more terrifying
Review the Halloween Backgrounds available and select the one you like best
If there are any elements missing that you want to include in your photo, tap on the finger icon in the bottom left corner to go to Select Area and manually select the areas you want to remain visible
Use the eraser to remove any elements of the photo you don't want to be visible
Tap the checkmark to save your edit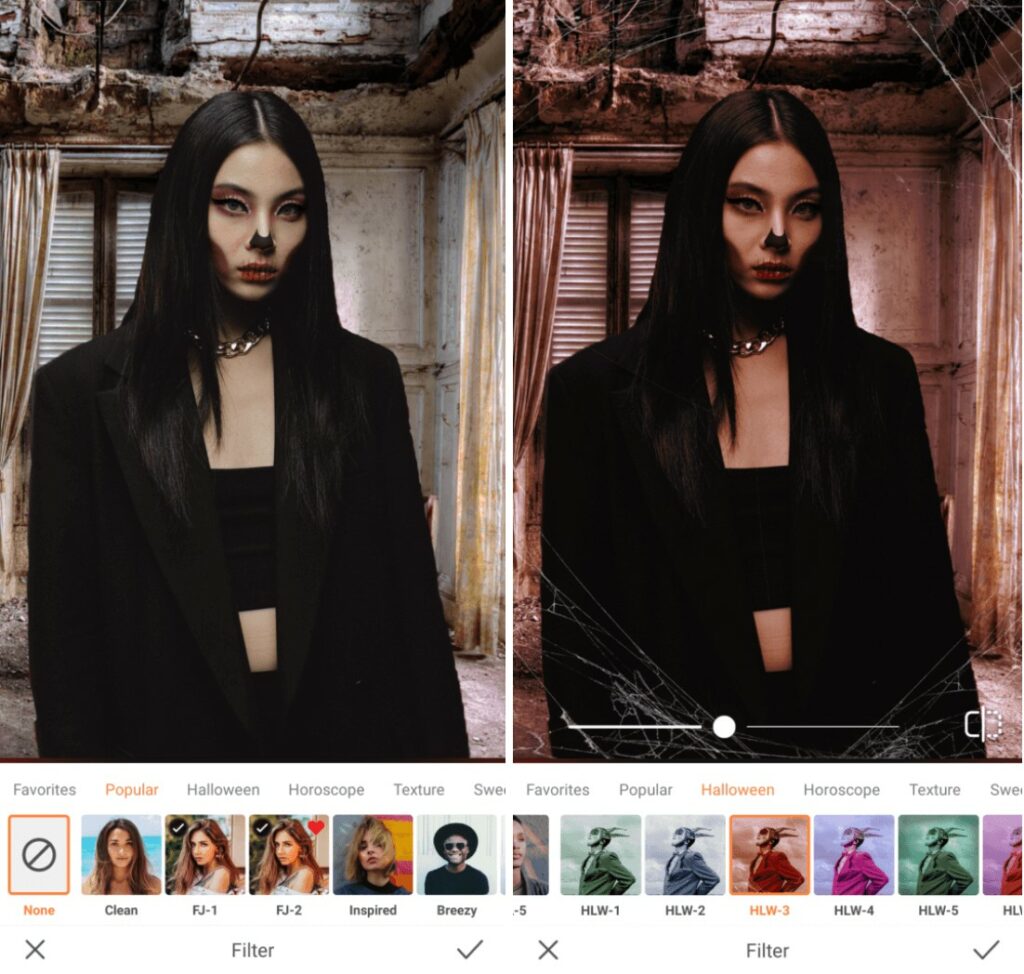 Finally, go to Filters and tap on Halloween in the category menu
Review the collection and select the one that scares you the most. For this edit, we're opting for creepy cobwebs with HLW-3  
Use the toggle to adjust the intensity of the filter
Tap the checkmark to save your edit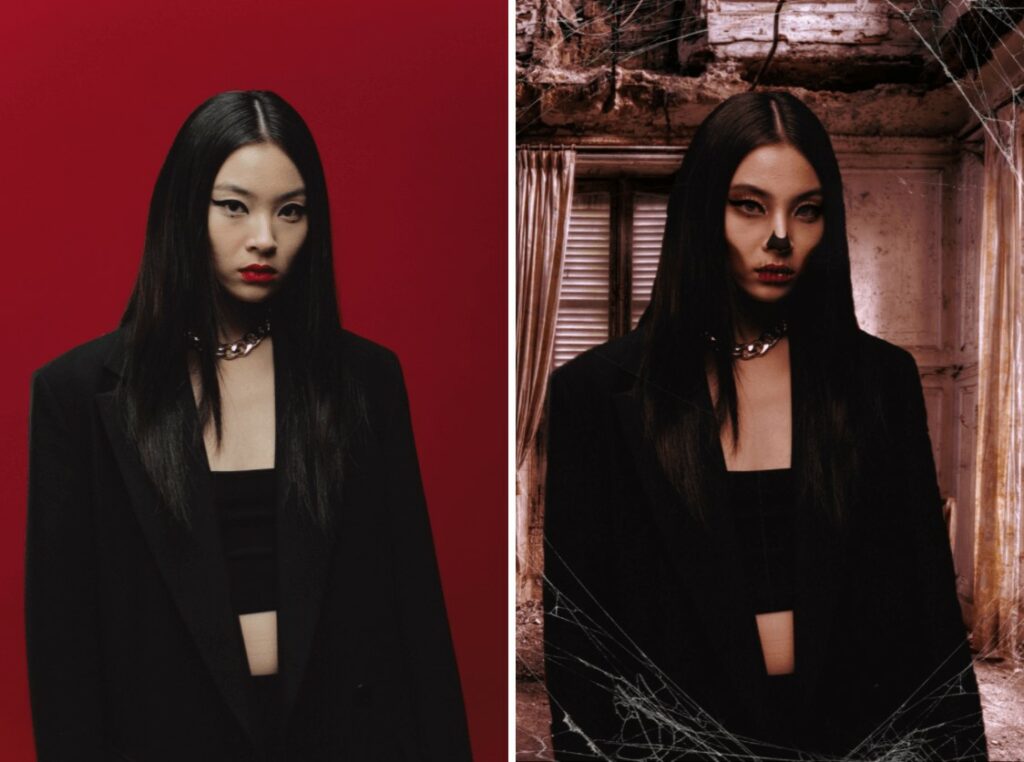 And there you have it! The recipe for chilling Halloween photos, courtesy AirBrush, the easy photo editor. Are you ready to whip up an edit of your own? Share the results using #AirBrushApp and follow us on Instagram @AirBrushOfficial more tips, tricks, and hacks!