Garlands, gravy and sides, oh my! It's Thanksgiving this week and it'd be a shame to let all that food go to photographic waste. AirBrush has curated five poses you can use this year to incorporate more foodie pics. So before the dishes are demolished and everything is still picture-perfect, slip in a few of these poses for great food pics this year.
Big Foodie Bites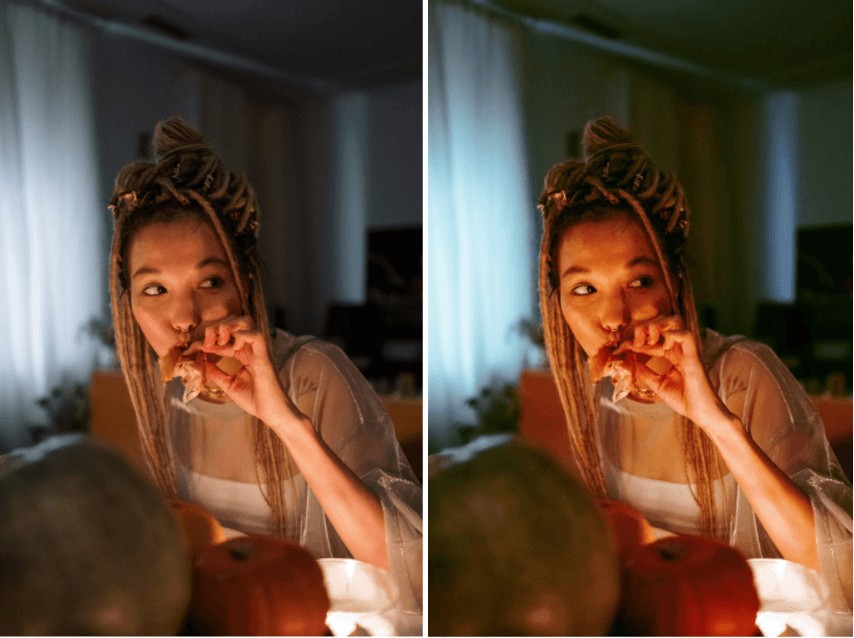 As close as you can get to a mukbang with pictures. We know no one makes mac'n'cheese or makes turkey taste as good as chicken the way your family does. So snap a pic of a tempting bite of your favorite dish to let others know just what they're missing. Throw on a Foodie like PC-2 filter to make it irresistibly appetizing! 
Cheers! 

Does it ever feel like the holidays without a bit of bubbly? No matter your drink of choice, it's the opportune time to gather the family and friends around to toast to being together this year. To add even more glitz, try using Glitter to make your drinks pose even more splashy.
Fall Fireside Sips 

Whether it's indoors or out by the fire pit, nothing screams "cozy winter vibes" like a pic taken around the fireside. Add in some apple cider, mulled wine or classic hot chocolate to complete the scene. And to complete the cozy vibe, throw on one of our Fall Filters to warm up any cold snaps this Thanksgiving.
Color-Fall Flat Lays 

After all the prep that went into decking out the table, you need to capture it with a cute flat lay. Go all out with candles, the serving dishes and other decor bits and bobs to fill out the empty spaces. Once the table is set, experiment with the AirBrush Colors Tool which pulls or fades colors chosen by you, to change the whole mood and feel of your pic.
Play with your Food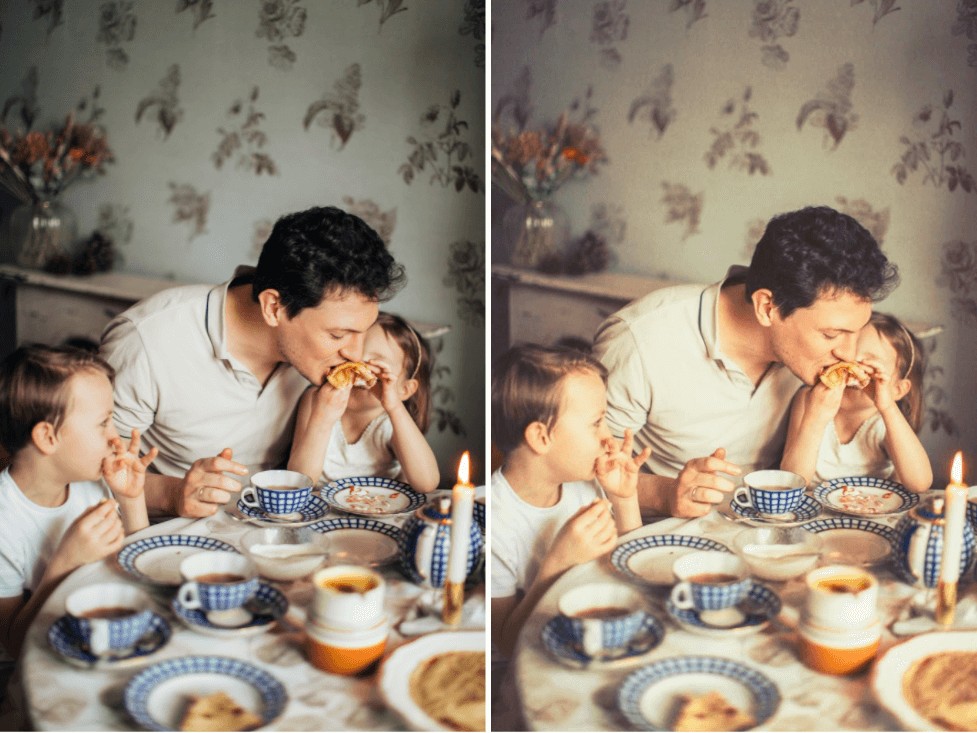 Think less food fight and more a la carte. Don't be afraid to get playful with the less messy items on your menu. Be sure to invite any kids around to join you as they are experts at play and will show you how to do it right. A Picnic worthy filter is perfect for capturing that lighthearted mood for this quirky pose.

Now that was easy! Five poses that are going to showcase your (or another's) culinary skills. And the best part is that once the table is set, half the job's already done. So snap those foodie pics and edit with AirBrush the easy photo editor, then tag them with #AirBrushApp so we can find them! Then head over and follow us @AirBrushOfficial for the latest editing tips, tricks and hacks.