When March 8th rolls around, it'll be time to celebrate International Women's Day again. In order to help with the observance, we at AirBrush wanted to put together a short list of things you can do to make the day meaningful to you and/or your followers. According to our wiki-research ? International Women's Day is a global observance with a focal point on the women's rights movement. It brings attention to issues such as gender equality, reproductive rights, and violence and abuse against women. Social media may get pooh-poohed for performative activism but sincerely lending your platform and potentially opening the eyes and ears of even a few is worth it. Let's jump into what we can do to celebrate women this year.
The 2023 theme for International Women's Day is #EmbraceEquity. Equality has long been the goal and equity is the way to get there. You may be wondering what the difference is, exactly. And we're so glad you asked. Equality means all members of society are given the same resources or opportunities. Whereas, equity recognizes that each person has different circumstances, and seeks to provide the exact resources needed to reach an equal outcome. InternationalWomensDay.com provides excellent examples that really drive home the differences in concept.
Let's Get Started
1. Make a Themed Post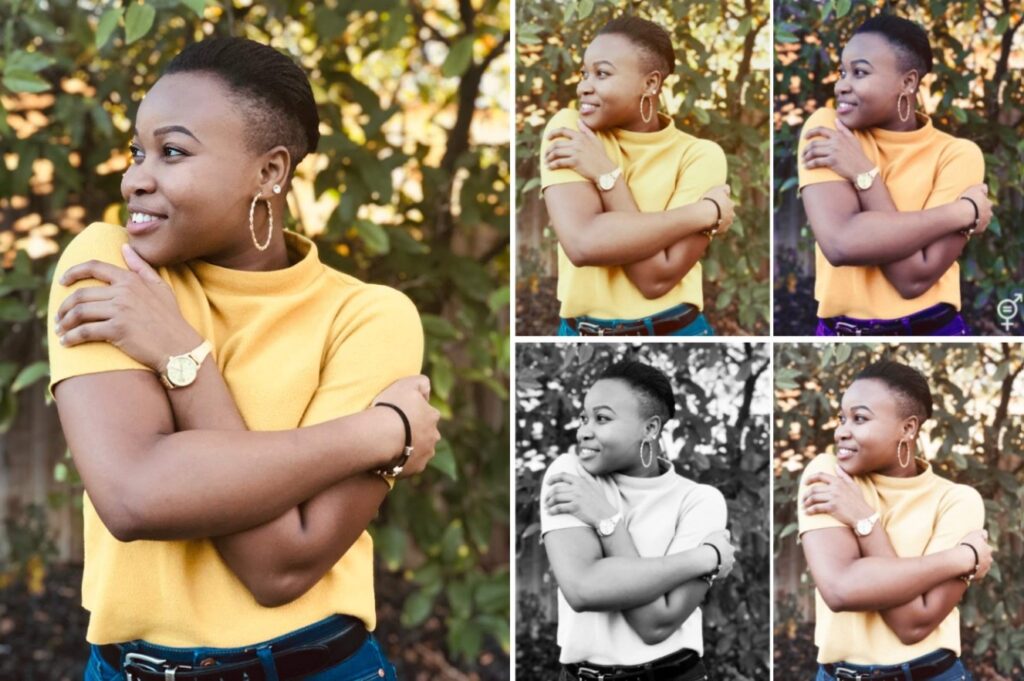 We're starting the list with the most accessible way to celebrate International Women's Day. This year's theme is #EmbraceEquity is personified by hugging yourself. It's meant to represent your embrace of inclusivity, diversity and the inherent value in societal equity. Once you've captured your pose, use AirBrush's #EmbraceEquity Filters to dramatically light your photo. Paired with the unique pose, your post will serve to slow scrollers down to take note of what you have to say.
2. Make a List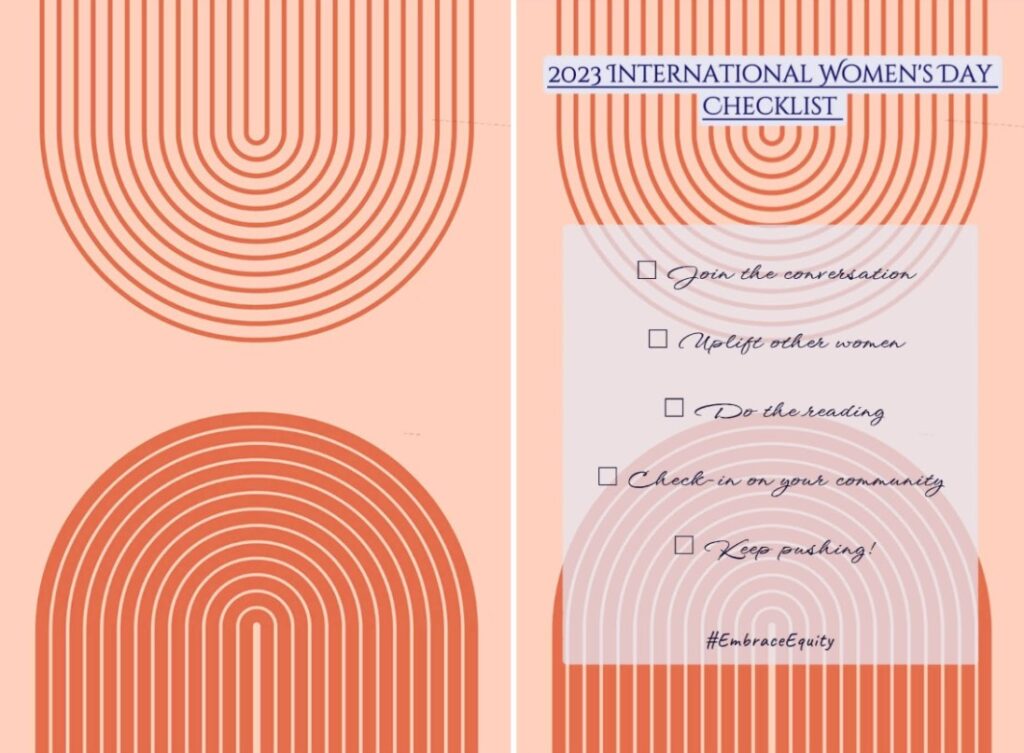 And we mean that literally. Make a visually appealing, easy-to-consume list that makes it easy for your followers to know how they can also support the theme of embracing equity. List local and international organisations doing the work, list individuals who have shown commitment to promoting equality and equity, and list educational resources that will help your audience understand your stance. And any other list you can think of is welcome and the Text tool will help you create a polished post in no time.
3. Celebrate Other Women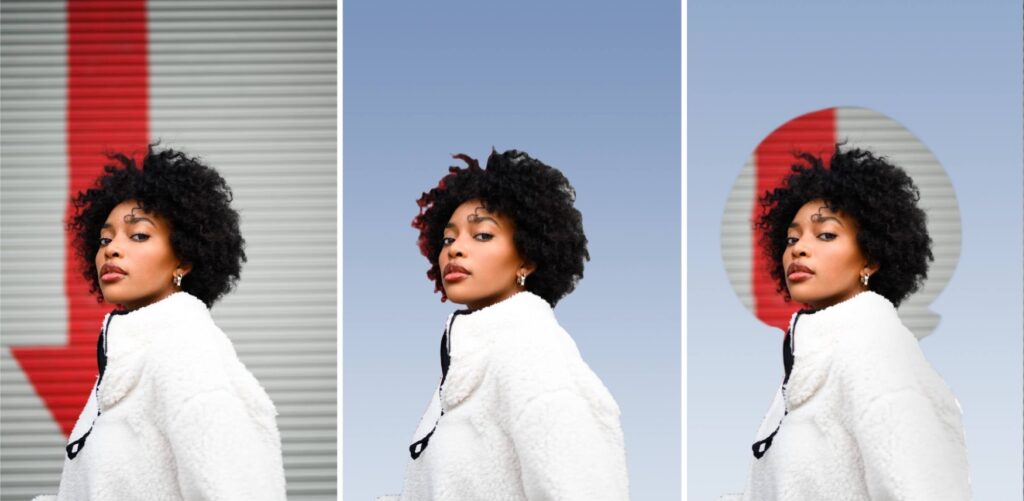 Is there a particular woman you've admired for her trailblazing and unapologetic nature? Show some love and share her awesomeness by featuring her on your platform. If you want to feature several women and want to make it a surprise, you can use existing images and still fall within the fair usage criterion. Screenshot or download the portrait image you want to use. Then use our Headshot Presets to isolate the subject onto a plain background. An automatic but subtle facial retouch is applied to keep the face looking fresh. If want to turn it up a notch. Upload a Background that can serve as a spotlight.
4. Join the Conversation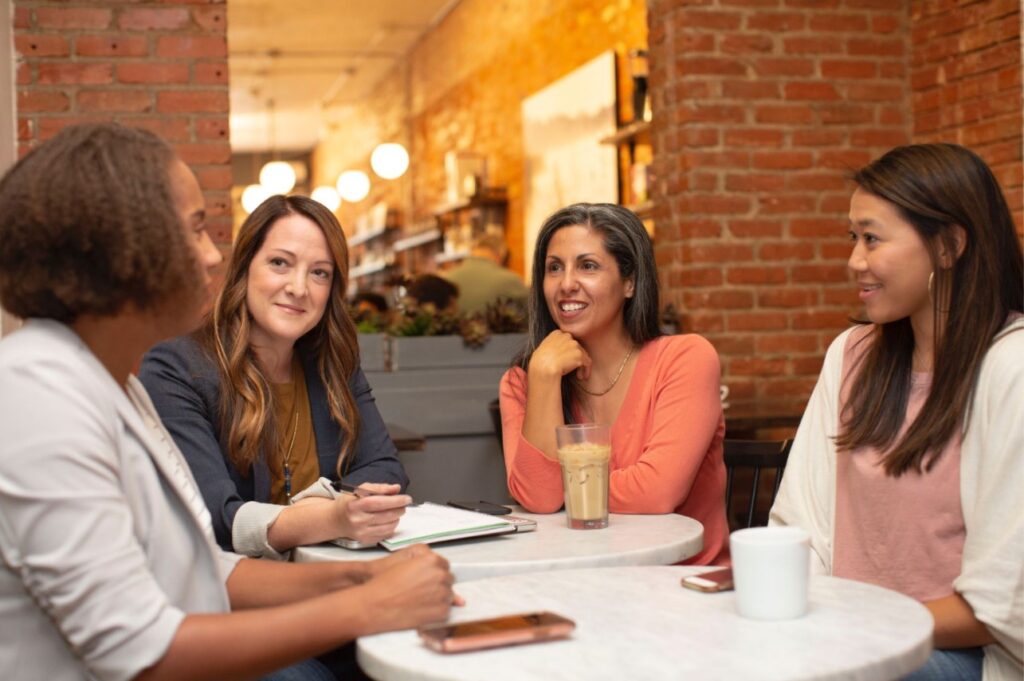 Find out how you can add to #EmbraceEquity by seeking out spaces, community and conversations meant to uplift and educate. This is a great way to find inspiring women, a network and possibly even a mentor. It's been proven that when women share their stories and strive toward solutions, the benefits reach far beyond just that group of women. And as more communities become sustainable, this is how society slowly improves as well.
5. Shoot Your Shot
Utilise the liberation that has been hard-won by the generations that have come before. And continue pushing for more by taking the leap on any major decisions you've been sitting on. Promote your business, announce the beginning or end of a course or reach out to that person you've wanted to collaborate with. As the saying goes, only open mouths get fed, and the right to speak up and speak out can only be defended and expanded by using that right.
We hope you find these suggestions to help celebrate International Women's Day useful and easy to apply. It can be easy to fall into the malaise of constant activism but it helps to remember that women have been fighting for decades for the freedoms that others enjoy today. Progressing and cementing those freedoms requires us to step up where and when we can. Even if that's a hashtag to show support for your politics. AirBrush, the easy photo editor, brings your visions to life and once you're ready to post, tag your photos with #AirBrushApp so we can have a look. Then follow us @AirBrushOfficial for all our latest tips, tricks and hacks!