If you're getting bored of your same old selfie, we've got five poses you can use to make any self-portrait a bit more dramatic. We know, we know, we've all got our go-to moves that show off our best side. But if your last nine portraits all show the same three-quarter profile, it might be time to think about switching things up. So AirBrush has five poses you can strike at your next photo session.
Get Handsy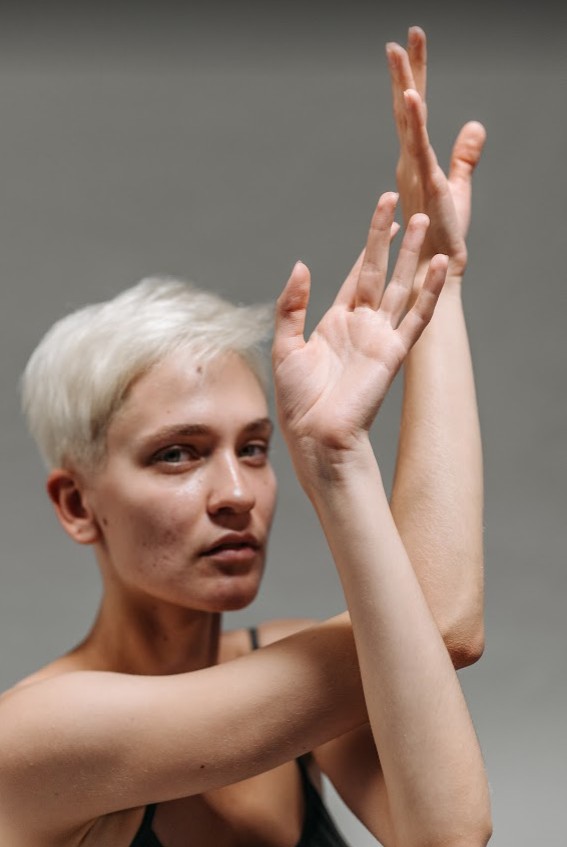 We don't mean just placing your fingertips coyly near your mouth. We mean get those hands fully in the frame! Using your hands for a self-portrait can add a sense of movement to your portrait. And if you regularly work with your hands, think dancer or artist, using your hands can be a way of paying homage to your craft. Gracefully, or powerfully, pose your hands to help convey a dramatic feeling with your portrait.
The Fold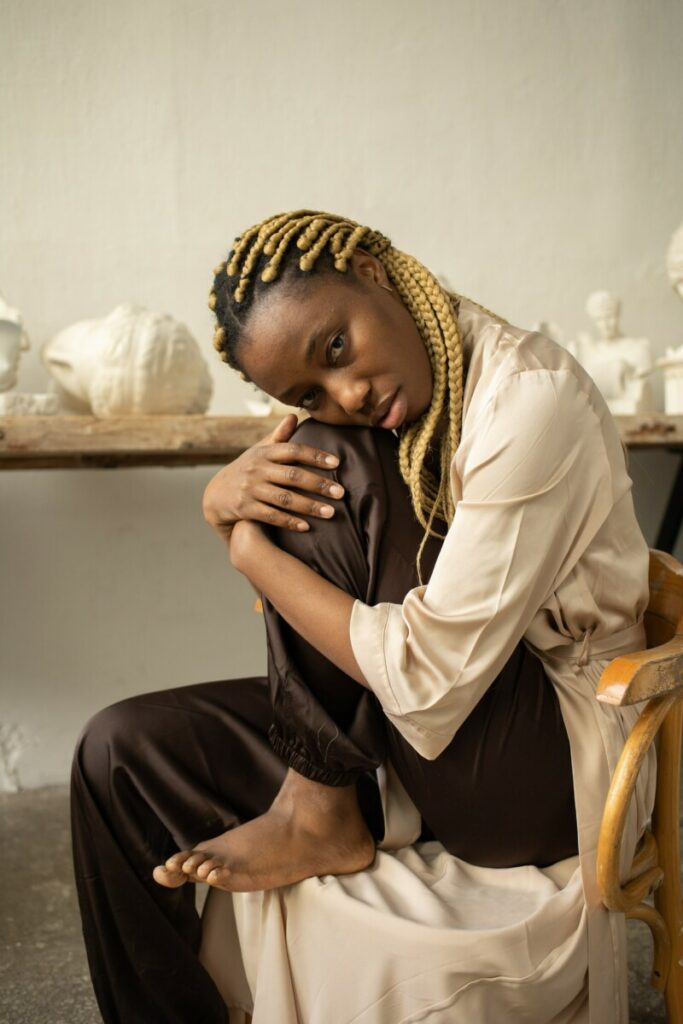 This works best in an intimate setting where you want to capture a sense of vulnerability. It's about having your whole body in frame, with your leg or legs drawn up. Feel free to rest your head on your knees or throw it back for that hint of defiance. Either way, it's a self-portrait pose that's going to give your portrait a sense of sweetness that's sure to make the viewer pause.
Stare Down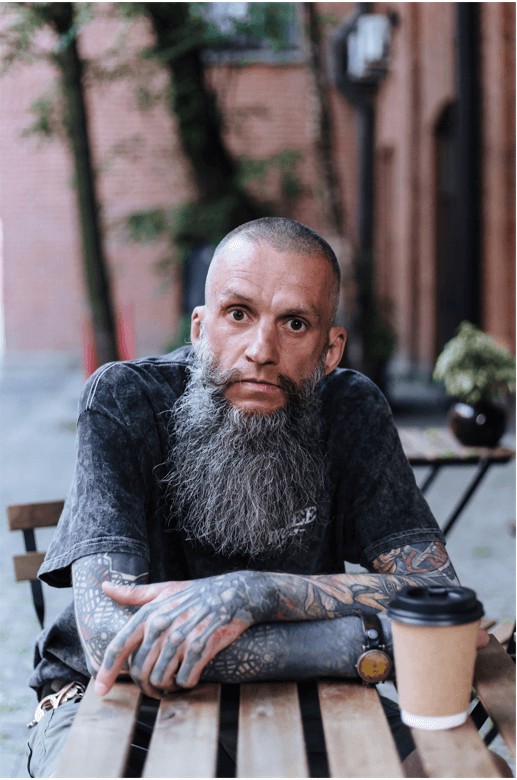 Lots of self-portraits make direct eye contact with the camera. But a naked stare and nothing else? That's a whole different vibe. When there's a lot going on in the shot, either from you or your environment, the simple stare makes a dramatic impression. If you do go for this pose, try thinking of a powerful emotion that aligns with the theme of the photoshoot. The eyes are powerful emoters and the feeling will come through.
Overhead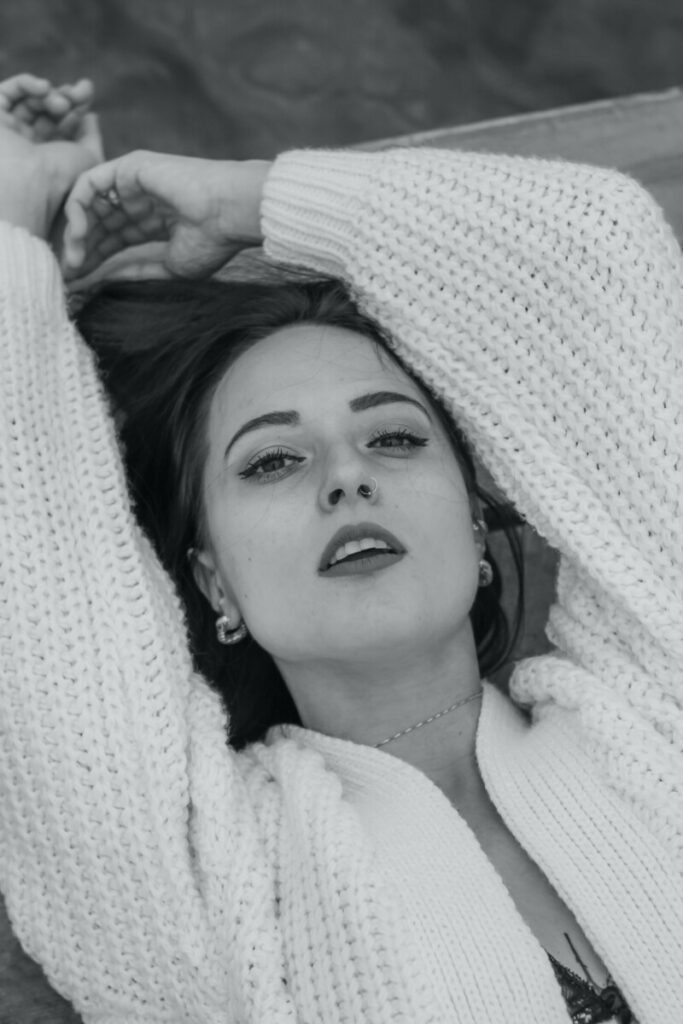 Change up the perspective and shoot from overhead. This offers a way to include more of your body in the self-portrait, and subtly show off clothes or products. Try directly overhead to add depth to the photo or at an angle to keep things on one plane and in focus. This dramatic pose allows for a lot of different moods since the camera overhead implies the subject is smaller. But contrast this with a fierce attitude and it opens up a whole new world.
Hide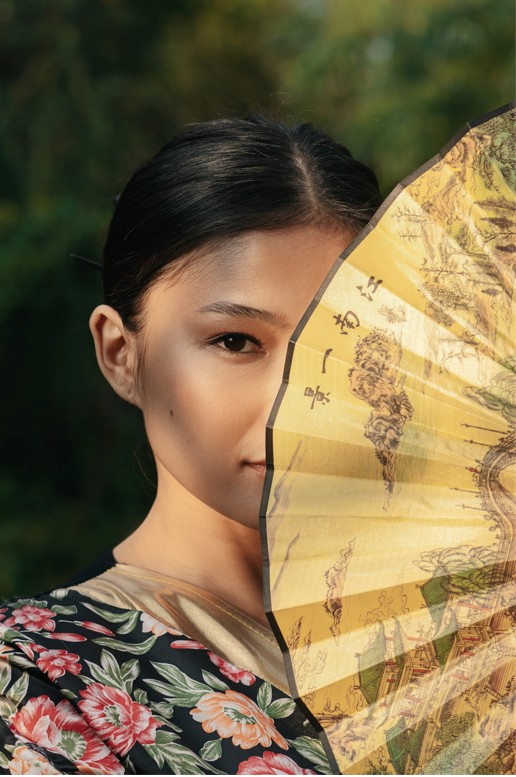 This might sound counterintuitive for a self-portrait but listen, we're here to help you try something new and dramatic! Covering half the face, in particular, one eye, has been a long time styling power play. Think Jessica Rabbit or Aaliyah – purposefully keeping yourself hidden automatically invokes an air of mystery. The viewer lingers on your face to see what can be deciphered from what you've chosen to show. This is how you do coy!
Finish up with AirBrush
Once you've chosen one of these new poses to shoot your self-portrait, slap on an easy AirBrush edit to send that pic to the next level.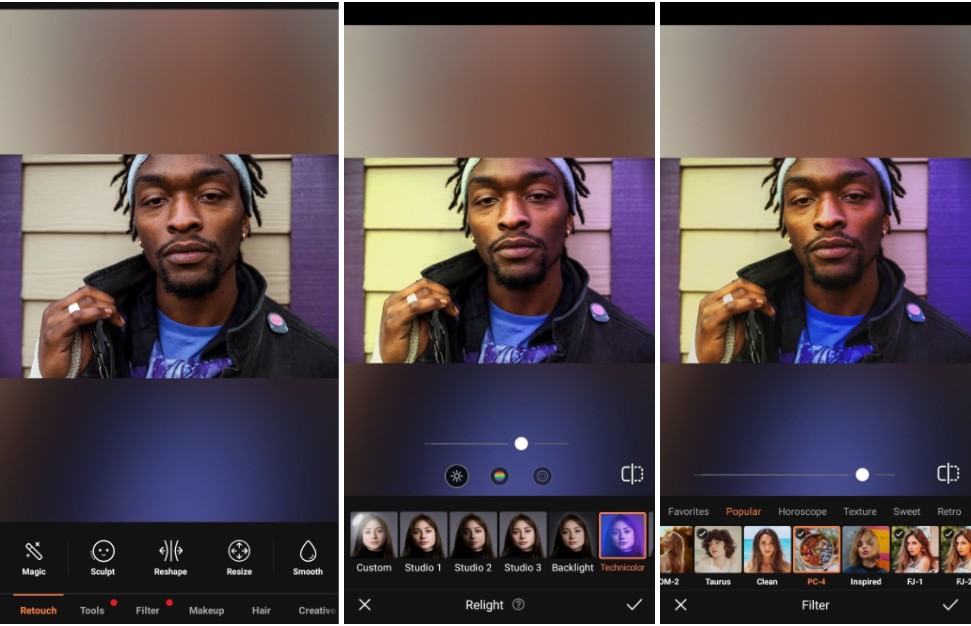 Touch up and readjust your lighting with Relight to make your face look its best and try Technicolor for a colorful punch! Then throw on a quick filter like PC-4 for a professional and dramatic studio look.


Now did we deliver or did we deliver?! Try out one of these five dramatic poses to mix up the portraits on your feed and use AirBrush, the easy photo editor, to make them fabulous and stylish in just a few taps. When you do tag them with #AirBrushApp and then follow us on @AirBrushOfficial for the first look at all our tips, tricks and hacks.