Mother's Day is upon us. Now while some mother's might bask in the finer things in lives, others might take pleasure in life's simplest goodies. What all moms share is a love for the memories they've created with their children. So while we might still need to get some gift shopping done, here's 5 tips to make sure you celebrate mom the unforgettable way.
1. Keep it Simple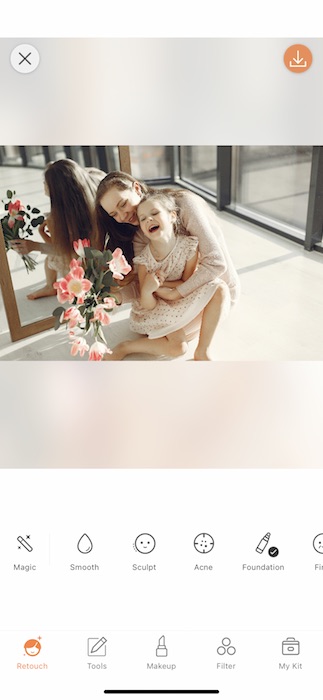 It's easy to get wrapped up in fan fair and being extra on Mother's Day but sometimes over effort leads to an underwhelming experience. Let's keep it simple and make sure the priority is the quality time, not the quality products.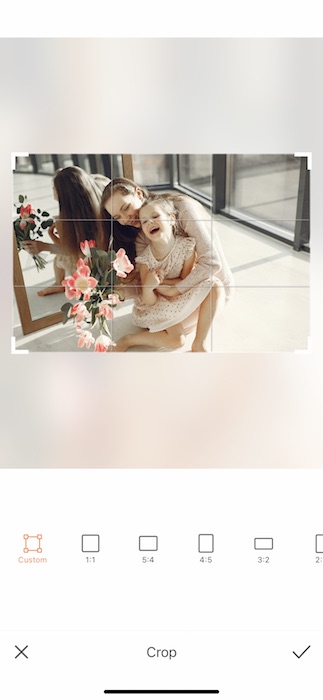 Here we'll trim out all the extra and make sure the focus is all the love in the moment.
Find a preset proportion that works for you.
Or you can us the Custom Feature to drag and set your own personal Crop.
2. Have a lil Girl Fun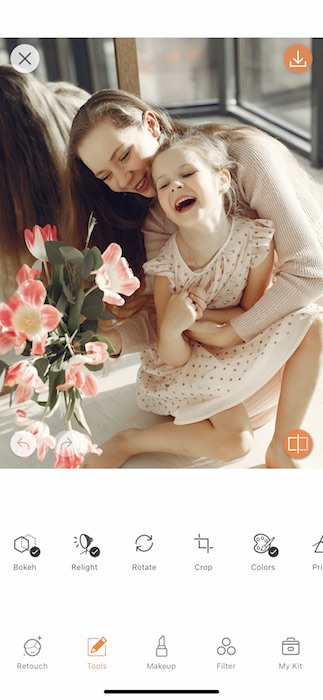 What's more memorable on Mother's Day than some childhood dress up time.
Find your Makeup Tab and select yours or your mom's face.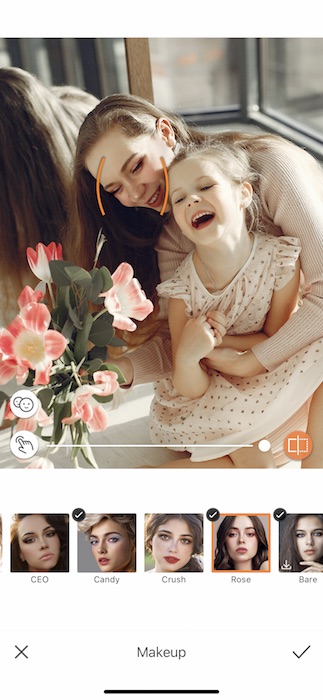 Find a Makeup Filter that speaks to the moment!
Use the center toggle to adjust the strength of the Filter.
Tap the check mark to save your edit.
Now you can apply to mom or daughter or no one. Sometimes it's nice to let mom shine.
Set Some Time Aside for Story Telling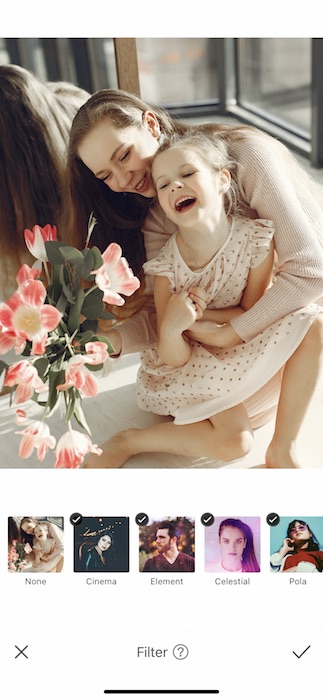 On Mother's Day it can be such a special moment to recount all the childhood stories that still bring us joy today.
Painting a story in a joyful light can be such a gift. A picture should be no different. Let's paint.
Go to your Filter Library.
Find your Dust Filter Pack.
Find the perfectly nostalgic Filter for your pic.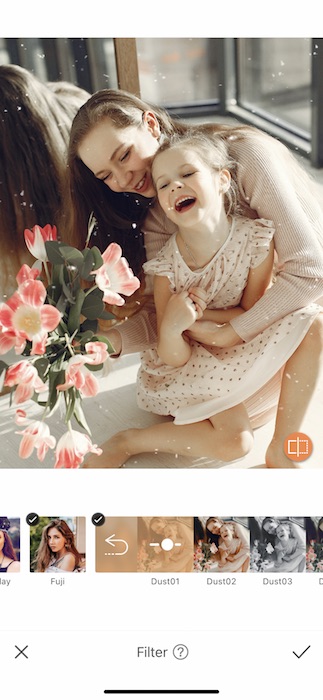 Try each Dusty Filter until you find the right one for you!
Use the center toggle to adjust the strength of the Filter.
4. Strong Frames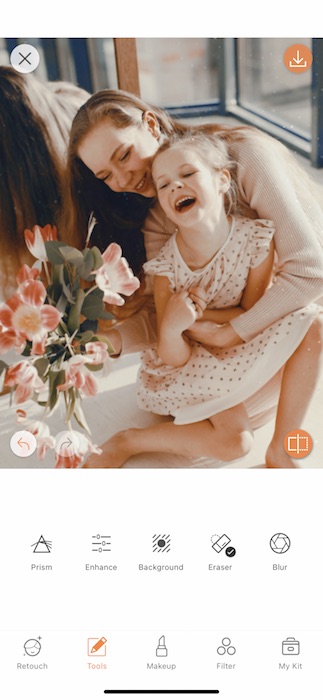 So you've got the Mother's Day ambience, you've got your story, time to frame it all with a beautiful lesson.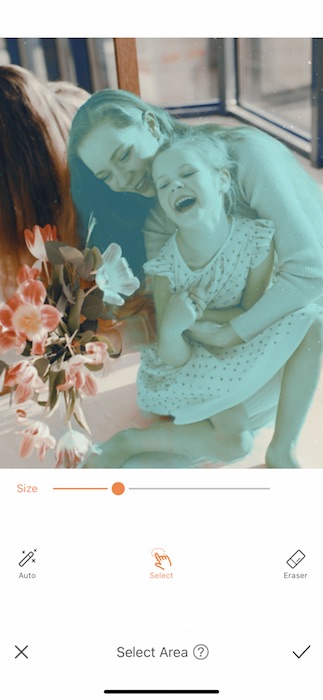 While most of our Backgrounds are meant to be add to the image, in this case we want the Background to frame the image.
Tap the Select Area icon on the bottom left hand corner.
Adjust the Brush Size to the largest diameter and begin selecting the entire image.
Once you're done tap the check mark to save your selections.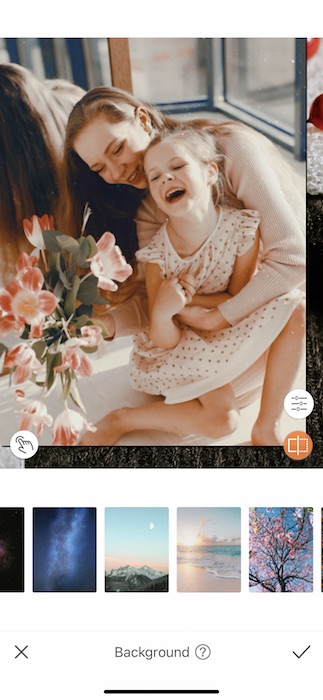 Once the entire image is selected you can begin pinching and ragging to position in the image inside the frame.
When you're satisfied tap the check mark to save your edit.
5.Be Present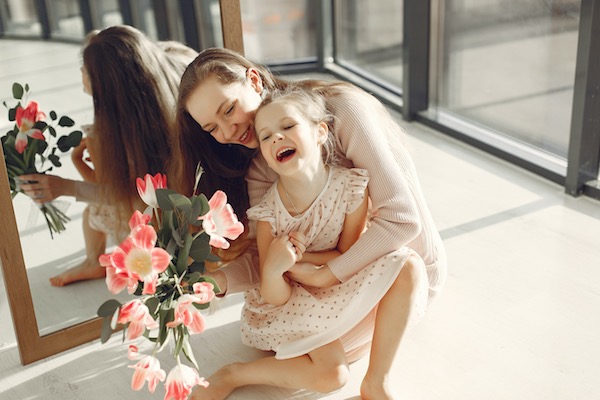 Not only is this edit a total Mother's Day gift but it's a reminder to stay present in these precious moments. Don't have that perfect Mother's Day pic to edit? What a great excuse to take mom out to celebrate and wrap it all up with this gorgeous edit. Don't be stingy with those Mother's Day edits! Share with your friends at AirBrush by following us at @AirBrushOfficial and use the tag #AirBrushApp for a chance to featured on our stories. Now get out there and make some memories!