We're at the start of the Big Three holiday season, with Thanksgiving first up on the roster. Now AirBrush wouldn't be your favorite photo editor if we didn't give you a list of tips to capture your best pics this holiday. So brush off your notepad app while we guide you through five tips that'll have your photos trending on the platforms this year.
A Foodie Flat Lay
Even people who didn't grow up in the USA, know that a big factor of Thanksgiving is the meal. We mean, the holiday literally marks a historic feast. So incorporate that spread, whether it's a meal for one, two, or twelve or more. And invest a little in the tablescape. We're talking decor like candles, pinecones, garlands, or a few autumn leaves. If you're feeling experimental, try out our Colors Tool, where you can play around with the intensity of color in your photos. In the pic below, we pulled mid-tone yellow, which resulted in a darker, moodier flat lay.

Pro tip: For best results, you'll need access to a window with enough time to benefit from natural light falling on your flat lay.
BTS

Whether it's busy and bustling or calm and steady, look for those behind-the-scenes shots that really give a sense of the preparation that goes into this holiday. It might be mom prepping the bird, Aunt Lisa herding the kids, or cousin Pat passing out hot chocolate. All these BTS shots capture how your family works and plays together. In case you're missing that warm fall colour indicative of the Thanksgiving season, try out one of our four Fall Filters under the Retro category in our Filters menu. Here we've used Fall-2 for a gentle wash of fall color.
Get Candid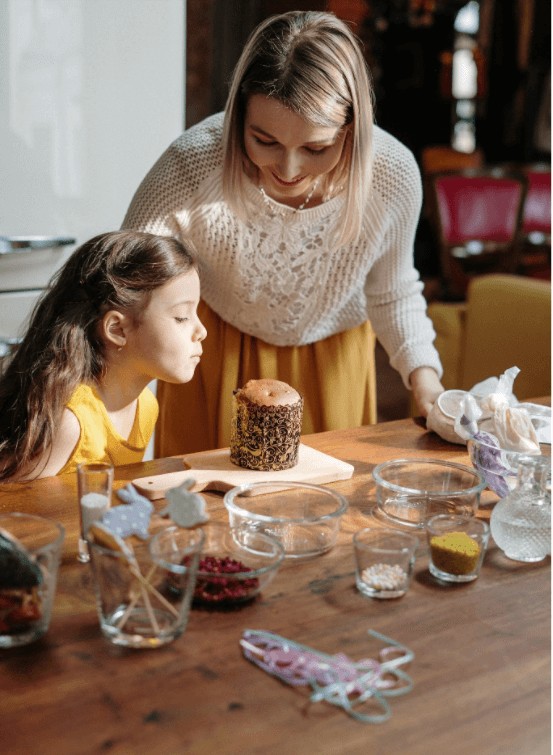 This shares a lot with the last tip, as it relates to shooting those moments that aren't posed and contrived. We'd say the difference lies in the emotion factor. It's one thing to catch Nana concentrating over her gingerbread, it's another to get that emotional gush when her grandchild shoves it in their mouth. Be warned though, don't get caught up in the sidelines. Get in there and interact so that you can tell when a heart-tugging moment is on the horizon.
Go High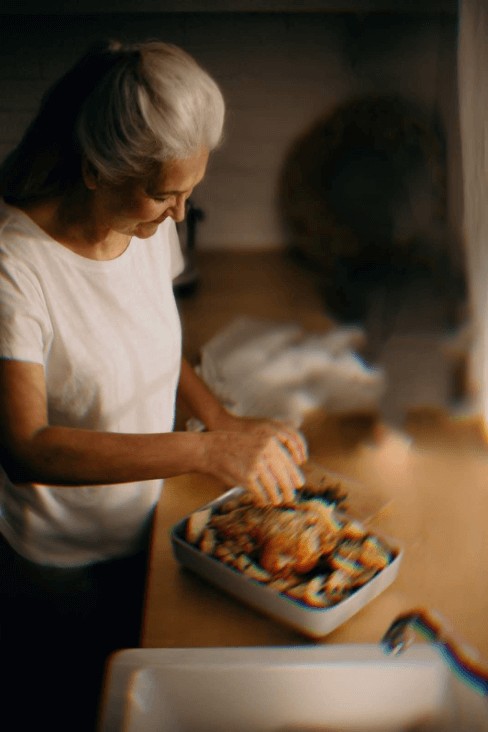 A common problem the family photographer encounters in crowded events is making sure everyone is in-frame. Likewise, maybe everyone's taking in a particular object of interest, but it's forever lost in history because you just couldn't fit it into the frame. An easy fix is to get higher than the subjects around you. Think armchair, futon, the stepladder, or even trusting your really tall but butterfingered friend to get that overhead shot. It'll give an unusual perspective to your Thanksgiving pics this year.
Family Photo Slot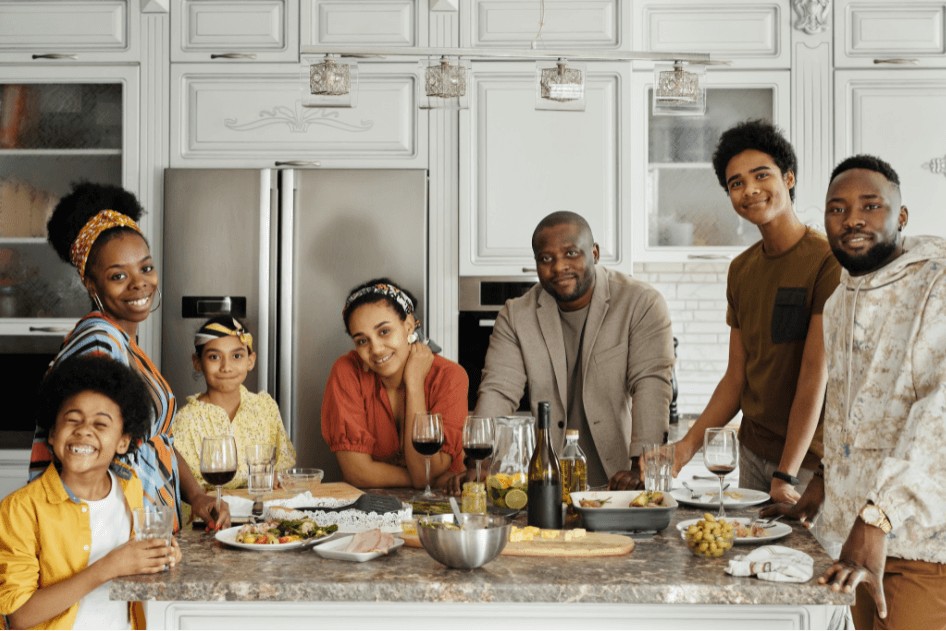 This tip actually requires the most forethought. Unless you're usually the last one to arrive last, you'll have to wait a bit for everyone to get to the host's house. In that case, you should make an announcement about when you'll need everyone for a family group shot. We recommend this be done before everyone really tucks into dinner as it may be hard to get them moving again. But planting that reminder and getting them to agree early on, means it's more likely they'll come when you call.
And that's five tips to help you shoot awesome Thanksgiving photos this year. We hope AirBrush, the easy photo editor, can share a small part of your holiday by being your editing app of choice. When you've got those Thanksgiving pics on lock, use #AirBrushApp to tag them. Then head over to the 'Gram and follow us @AirBrushOfficial for more tips and tricks for your holiday edits!