The season of pumpkins, spice, and everything nice is upon us. Yassss!!! It's well known that the drop in temperature brings with it a shift in mood, and we firmly believe that mood needs to be perfectly reflected in your feed. So, as we enter the last few months of the year, AirBrush, the easy photo editor is sharing six awesome tools you can use to subtly enhance your fall edits with all the comfy, cozy vibes of the season! Check them out!
Own Your Look with Build Looks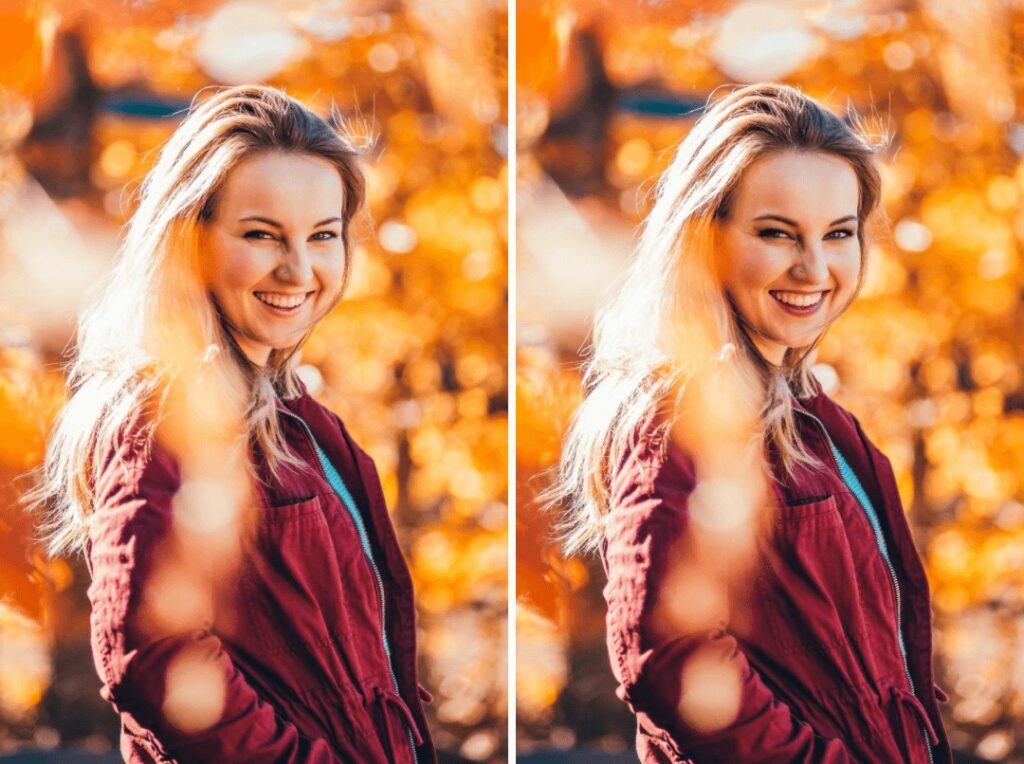 Nothing screams fall like a fierce beat. Warm lips, winged eyeliner, and flushed blush are all the rage! And we've introduced the fabulously dynamic Build Looks feature to allow you to combine your favorite elements into a beat made just for you! You read that right, this fall, there's no need to settle for makeup presets, use Build Looks to create custom looks for your fall edits!
Paint with all the Colors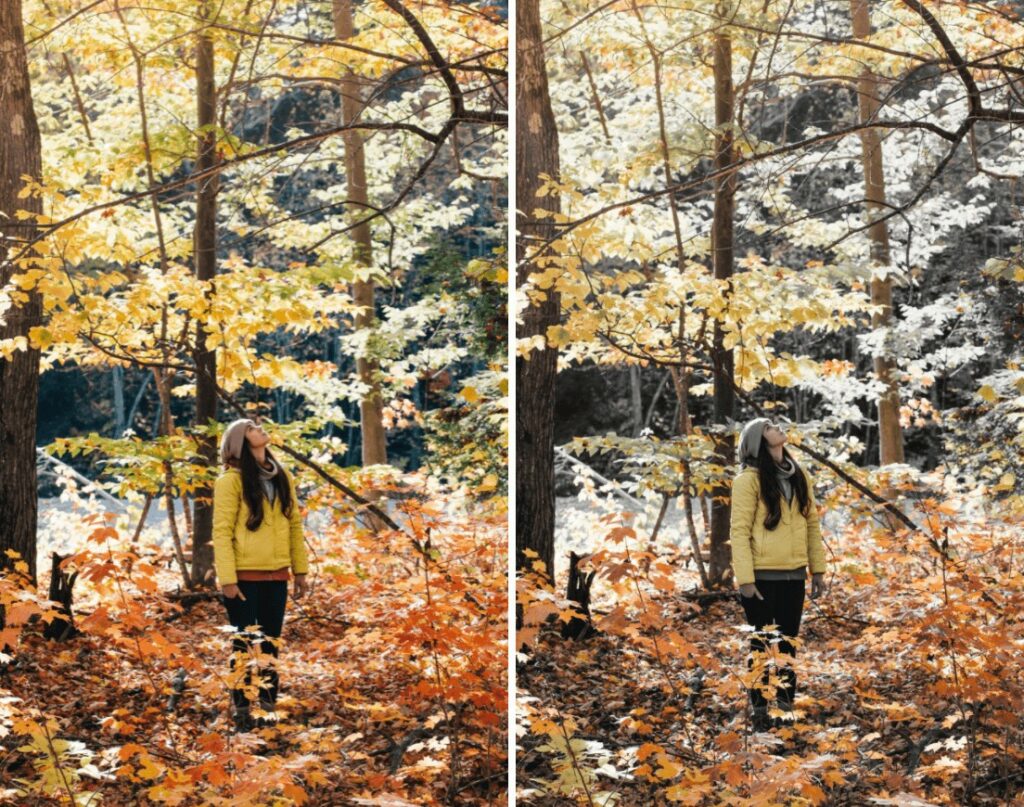 The fall color palette features some stunning hues. From vibrant reds to mellow yellows, these shades certainly speak for themselves. But at AirBrush, we're fully committed to making even the best things better. To that end, we've got the Colors tool, to automatically enhance the tones in your photos and create fresh fall edits that warm up your feed. 
Autumn is a Whole Mood

Forgive us for the literal interpretation, but we're pleased to report that our Filter Library has a filter specifically designed for your fall edits! The cool, crisp vibe of the Autumn Filter provides a quick one-tap fix to take your photos to the next level. Use it as much as your like this season to keep your fall feed in check.
Much More of Fall 
Bigger might not always be better, but when it comes to changing leaves, more is definitely merrier. In our world, the goal is to capture as much fall foliage as you can in your frame. Once that's done, don't be shy about using the Stretch tool to extend your image. Feel free to stretch your pics vertically and/or horizontally to really set your fall edits on fire.
Embrace Classic Frames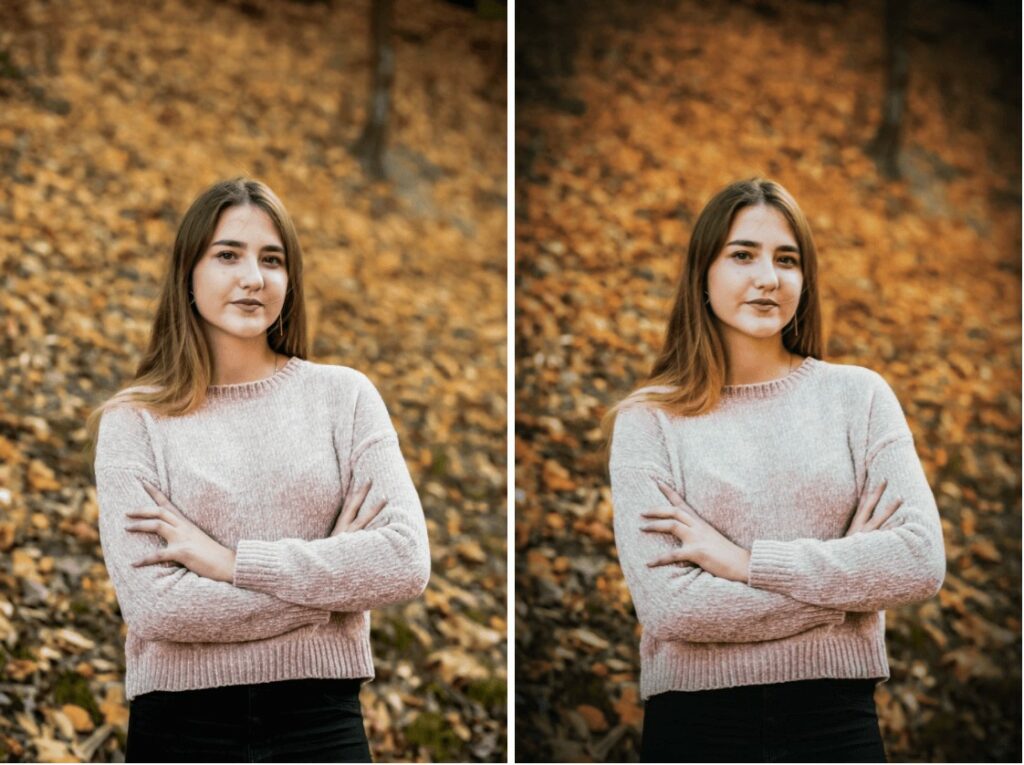 Vintage is always in. Especially this fall! Lucky for you, our Vignette tool provides a classic photo aesthetic that's timeless and full of charm for your fall edits. Bonus: Feel free to top it off with the autumn-inspired Pumpkin filter for added impact.
All About the Glow-Up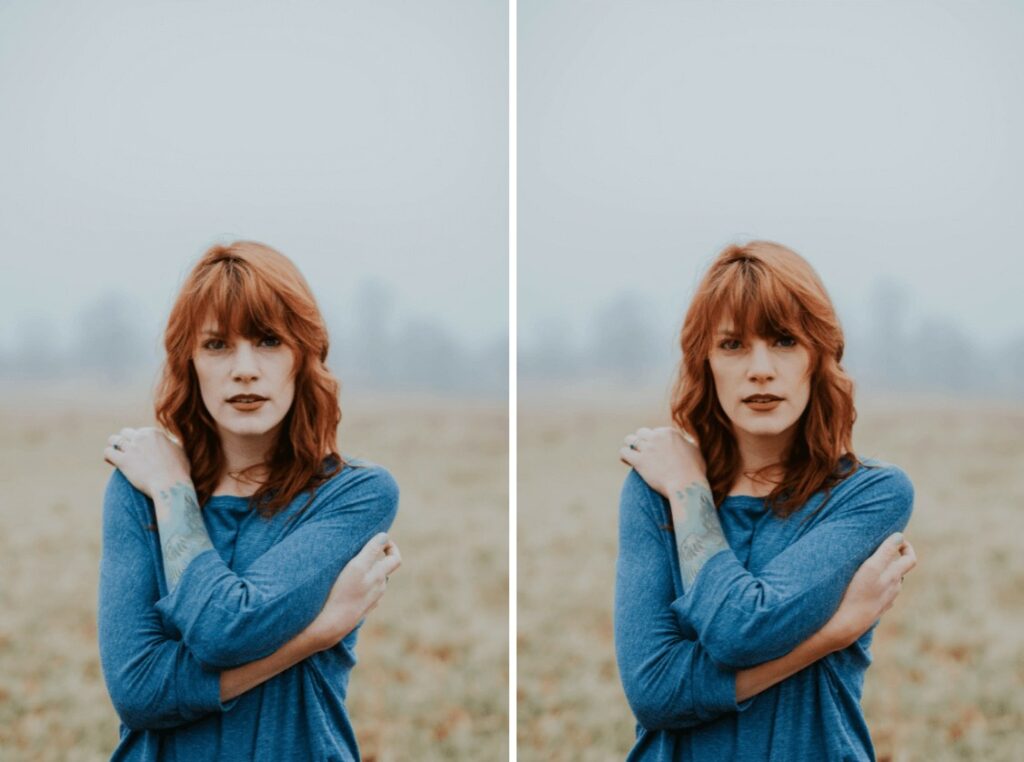 Truth be told, we enjoy the cooler temperatures and layered wardrobes of autumn, however, we can't help but miss our summer tan. That's why Skin Tone is one of our go-to tools when finalizing our fall edits. With a swipe of the finger, you can orchestrate the ultimate glow-up!
And there you have it, six subtle ways to transform your photos into fantastic fall edits! Now it's your turn to create a fall masterpiece! Once you're finished, share your edit using #AirBrushApp. And be sure to follow us on Instagram @AirBrushOfficial because we're always dropping gems on how to level up your photos with AirBrush, the easy photo editor.