Sometimes all we need is an extreme makeover, and most of the time the first thing we all wanna change is our hairstyle. What about trying different hair colors virtually before you commit to such a major change in real life? If you've got the itch, AirBrush recommends testing new looks with our editing tools that change your hair in a tap or two. As we get into the list below, don't limit yourself with the looks you try. Because of the handy dandy undo button, no look is permanent but they're always oodles of fun to try out!
Hair Dye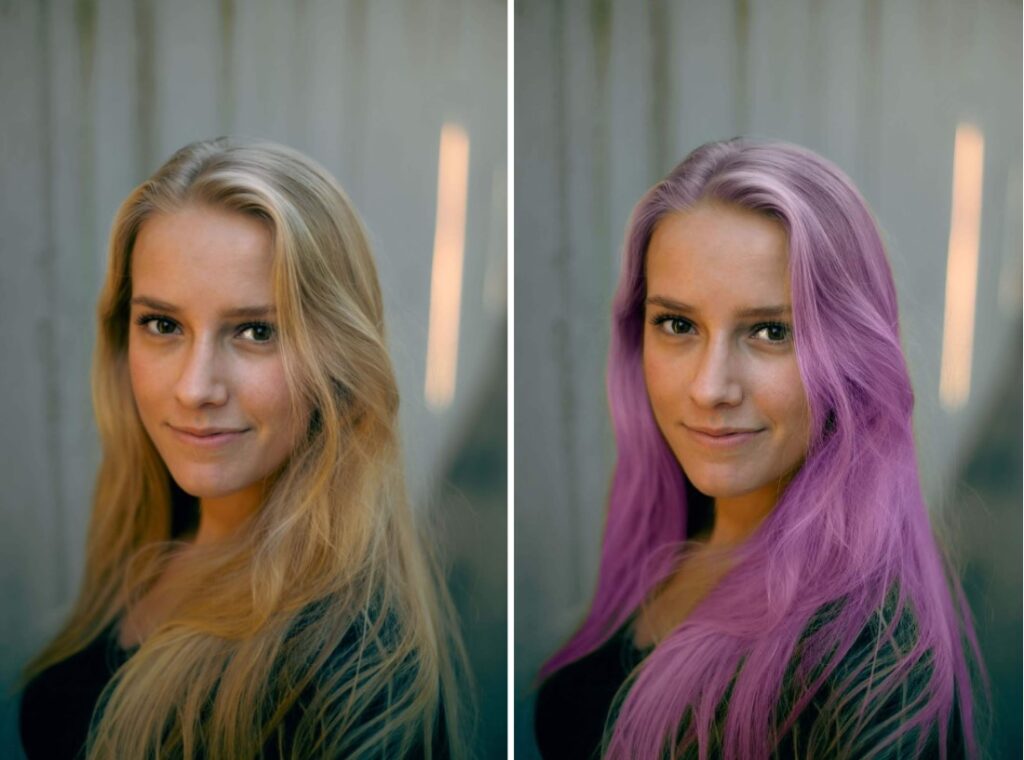 If you're ready for a dramatic transformation tap into the magical powers of the Hair Dye tool and make your hair pop. There are 17 options ranging from the multicolored Unicorn and Mermaid to more subtle classics like Raven and Champagne. Finding a color to change your hairstyle should be a breeze. Remember that you can toggle the color intensity with the slide bar that's included on the screen. And as a bonus tip, try layering colors to get a unique shade for your locks.
Skin Tone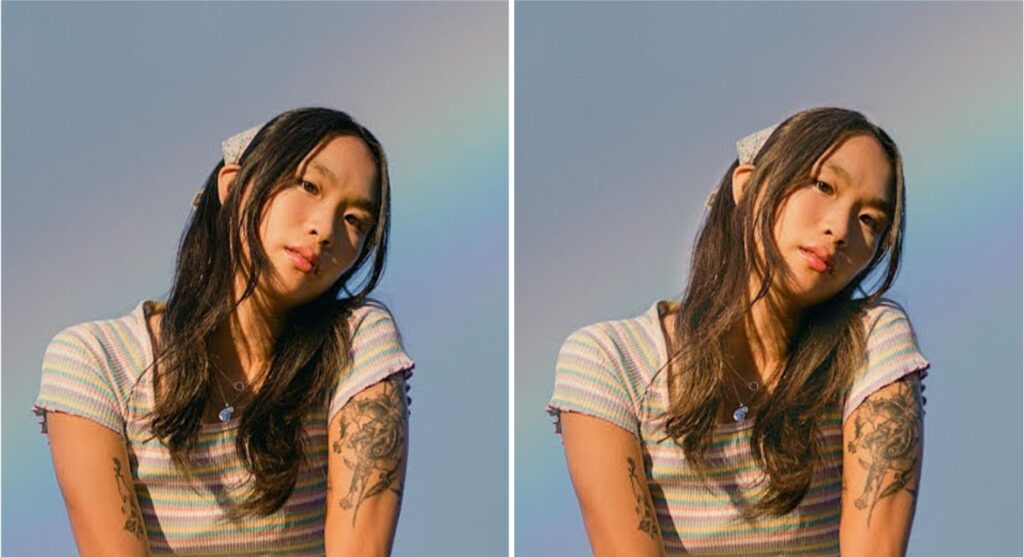 Can't get enough color for your hair makeover? Head over to Skin Tone, under the Retouch tab for even more options on the color spectrum. This tool was made for the precise application of any hue to your photos. That includes your hair, no matter the texture or hairstyle, it just takes a swipe of your fingertip over your hair. Our favorite feature of this tool is the ability to use the color picker to match your hair to any other object in the photo
Hair Style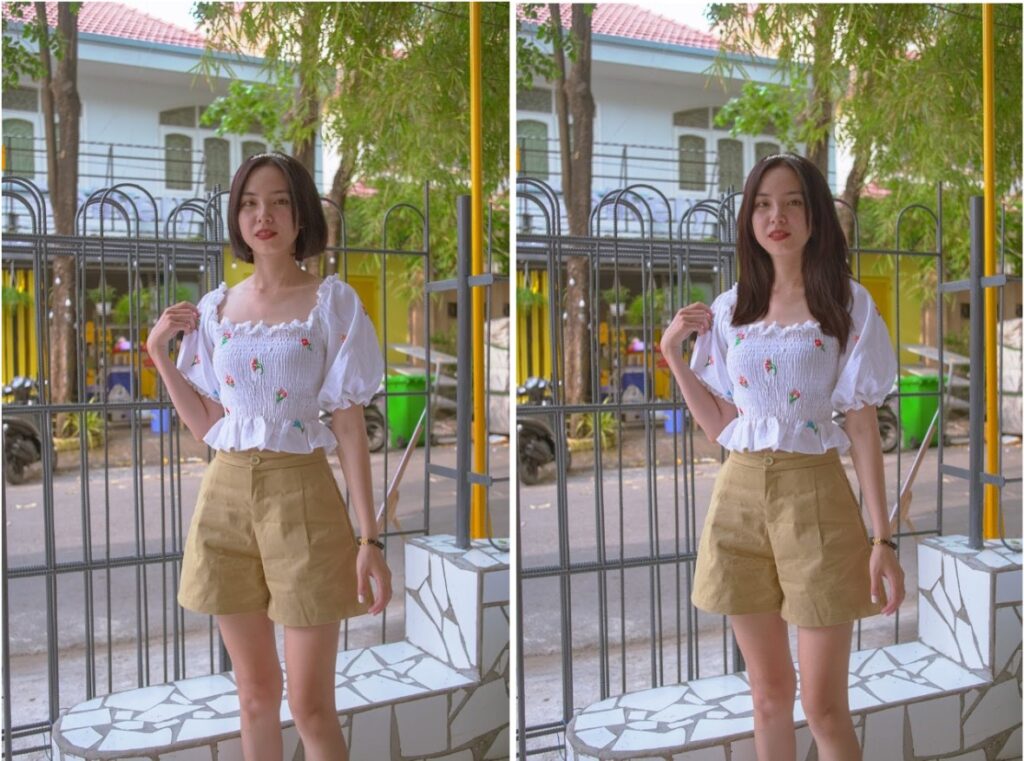 Hair Style is one of our latest tools and there's a lot more cooking up in development, so keep your eyes on this space. Currently, there's the Long Hair style available and as you may guess, it adds length. But it also adds thickness and it's all done digitally, so you can skip the hassle of finding bundles in the right color match.
Bangs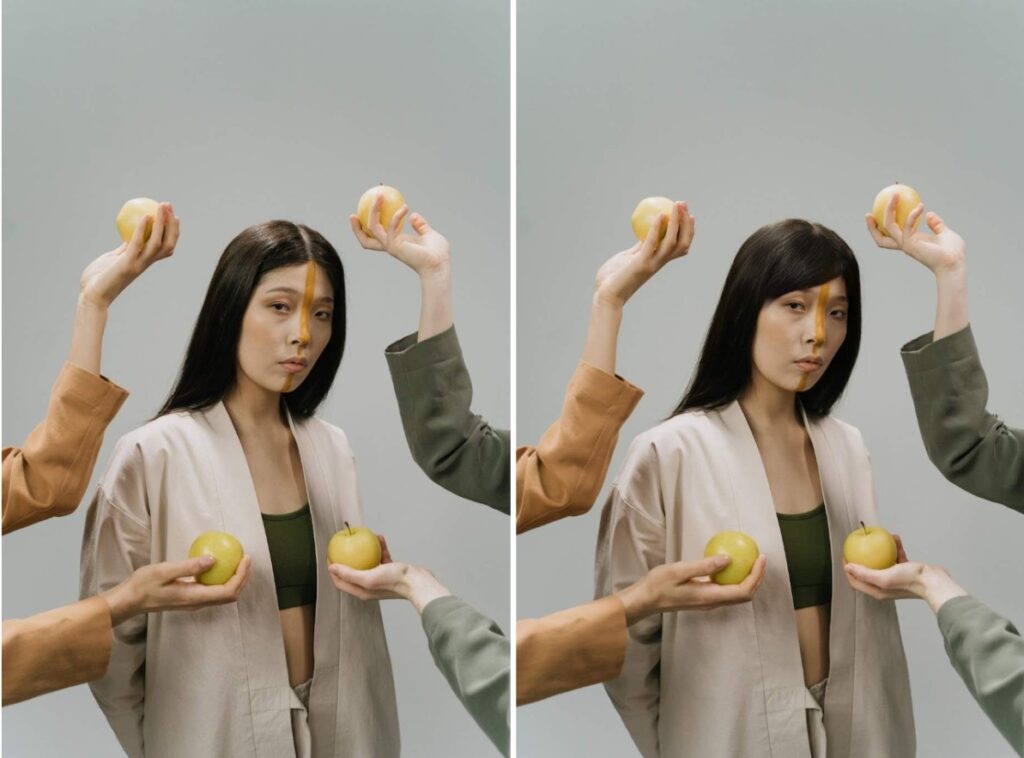 Next on the "change your hair style" guide, is a drastic change that'll catch people's eyes. A few cases of prank photos have been known to be posted using this realistic edit. Fringes dramatically change your look and can significantly flatter the shape of your face. Use the Hair Bangs tool to easily switch between hair bang styles and easily alter them for a preview of your next potential haircut. Bangs require some maintenance, so use the Hair Bangs tool to choose the right bangs for you.
Hairline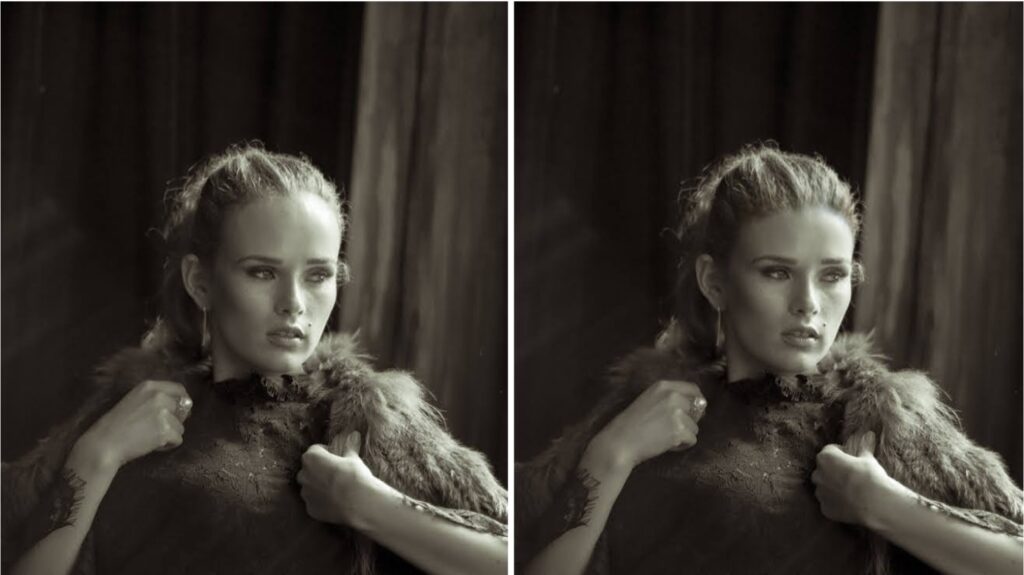 Now this isn't a transformation that can be replicated in real life without the use of a wig. But if you rock the Rihanna five-head and are just not feeling it in an otherwise great picture, Hair Line has got your back. Intuitive, easy to use and with a slide of the toggle, counteract a deeper set hairline by bringing it forward.
Reshape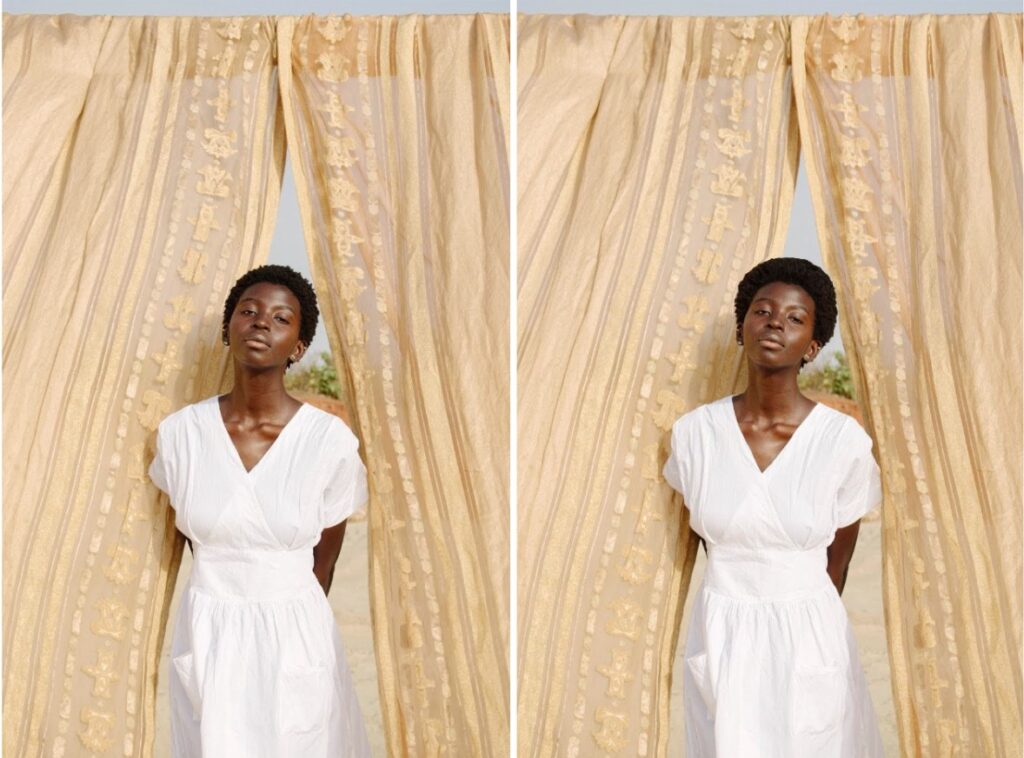 For our sixth and last way to change your hair style, get into our digital volumiser, the Reshape tool. We're going on one year strong of hair trends cycling through retro styles. As a result, more volume is the way to go for a new look. Our Reshape tool expands and volumizes your hair effortlessly. Just choose the degree of pull you want to use and, just like with a teasing comb or hair pick, style your hair and make it even on all sides.
Pssst! Did you know that AirBrush is on Pinterest too? Another platform for you to get more inspiration and ideas to take your photo editing to the next level. Hope we see you over there soon!

And with that, our list of easy ways to change your hair style comes to an end. We're talking simplicity on ? when it comes to making these edits and donning a new coif on the digital platforms. Who knows, you may like a look so much that you decide to let life imitate art. AirBrush, the easy photo editor, is always here to bring your visions to life. Once you're ready to post, tag your photos with #AirBrushApp so we can have a look. Then follow us @AirBrushOfficial for all our latest tips, tricks and hacks!