For the last couple of years or so, our eyes have had to carry entire looks as we go about our day masked up. So to make your eyes pop and look their best, mask or not, AirBrush, the easy photo editor, has got the tools to make those peepers stand out. Got runty lashes? We've got you! Need a little makeup? We've got you! Got astigmatism? We… we'll need you to see a professional about that. But every other enhancement? We've got you and we're going to guide you through them now.
Eye Color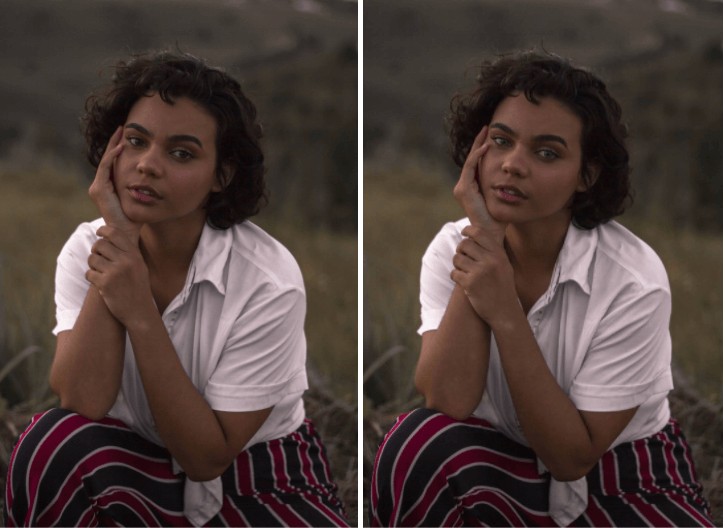 The boldest way to make your eyes pop with just one tap. Go as natural or as extreme as you want with Eye Color. Play around with icy eye colors or warm ones to find a new fit that you like. Of course, with AirBrush you have the option to tone things down for just a hint of contrasting colour. If you wanted, you could just stop there, but we have a lot more to show you.
Eyelashes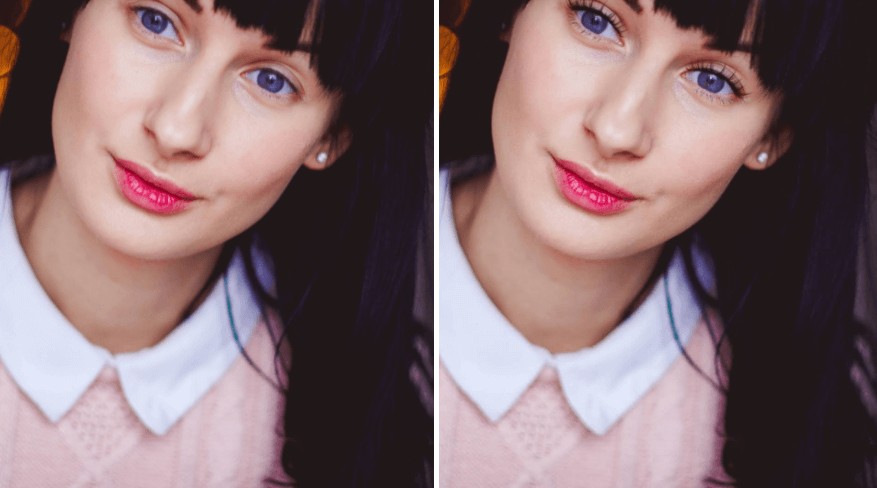 We've got a friend who is our in-house mascara queen. They know which ones lengthen, which ones thicken and which ones clump (if you're into that). But with our Eyelashes Tool, we've been able to put away our notes because of the options. Glam looks, natural looks and some in between. It's lashes for days, so you'll never have to think about your mascara again.
Eyeshadow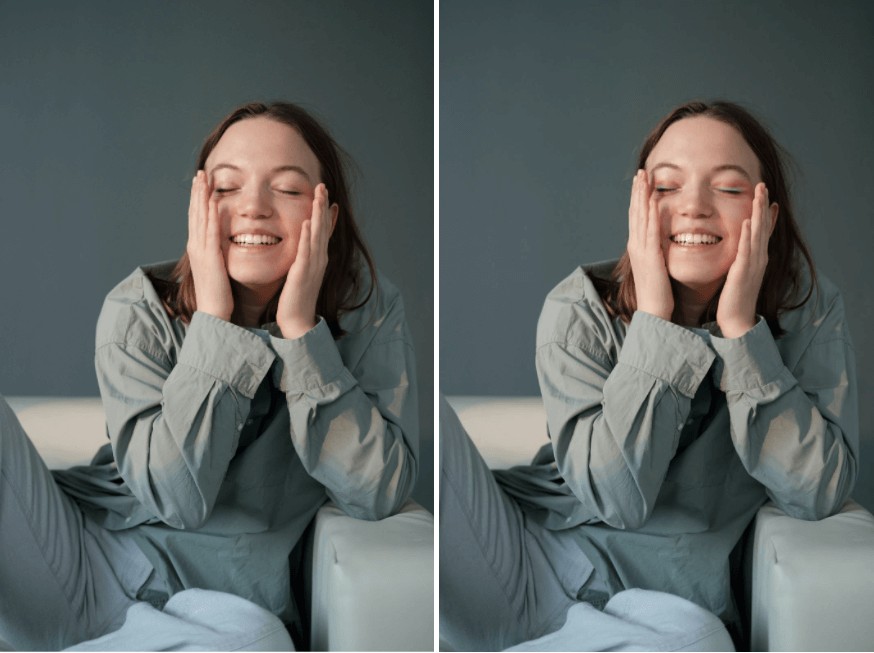 If you need to add a bit, or a lot, of glamour, the Eyeshadow Tool comes with multiple options to get you fixed up. Are you in a natural mood? Smoky mood? Golden mood? Add some color if you're feeling adventurous. We think you'll find that we've something to make your eyes pop.
Eyebrows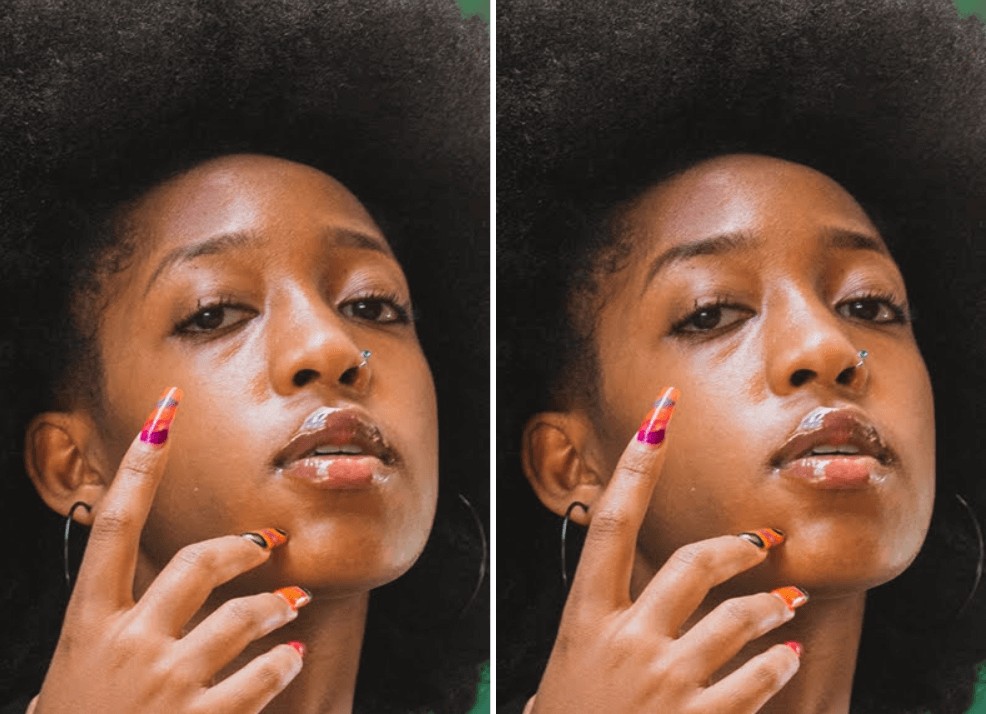 If you've been growing out your Eyebrows to try out a new brow shape, we've got a great way for you to test before you commit. Can the brow lamination lady give you that? Choose between straight and bold or feathered and light. Every choice can be intensified or reduced to ensure you've got the most flattering shape.
Eyeliner

We know the struggle. Some of us caught on and got so good, a mirror is barely needed. And then some of us no longer buy eyeliner. But the look is so versatile and allows for so much experimentation, that we had to include an Eyeliner feature that allows you to experience the iconic look. Even if it's just through your pics. We won't tell if you don't.
Dark Circles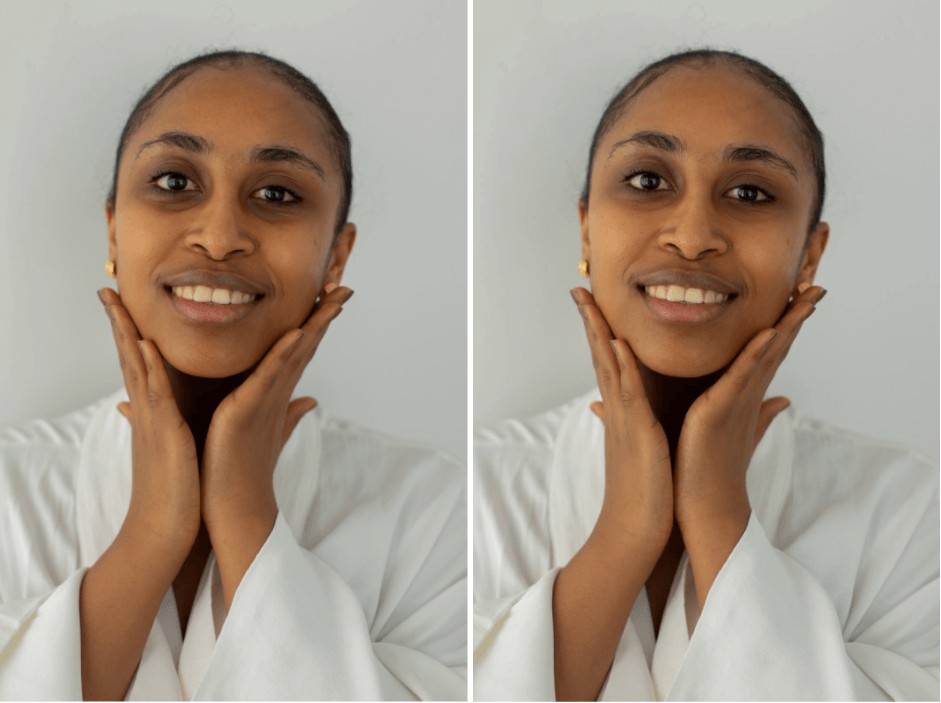 Our last tool is a powerhouse all on its own. Dark Circles says it all in the name and if you're tired of slapping on concealer, we've got a convenient alternative. In just a few swipes, banish those bags to make your eyes pop and stand out. And if you go overboard, there's an eraser to make you look as natural as you want. Or go for total perfection, no judgement here.

And…done! Your eyes will be popping, in a good way, in no time. Eyes will always be a focal point, so make them stand out with the enhancement tools from AirBrush, the easy photo editor. When you post your pics tag them with #AirBrushApp so they're easy to find. Then follow us @AirBrushApp for even more tips, tricks and hacks.