The Angelcore aesthetic has been a subculture for quite some time already and thanks to the advent of TikTok and other social media platforms, we can all now take a glimpse into the trend's current iteration. Angelcore is inspired by imagery and depictions of angels and is designed to emulate the same unearthly beauty of the European stereotype of angels. It has evolved however to include non-European angel aesthetics. AirBrush has put together a few tools to help you pull off that angel on earth look, so keep reading for our guide to doing Angelcore right.
Glitter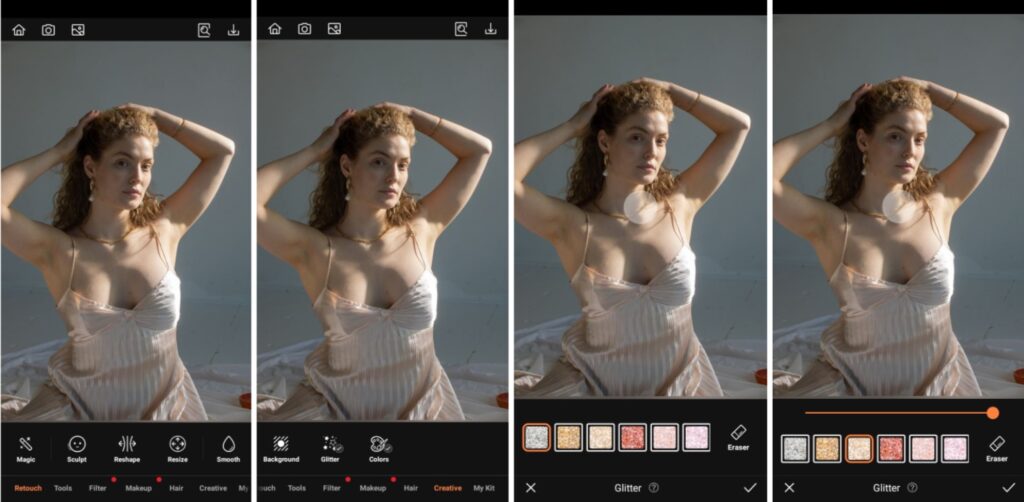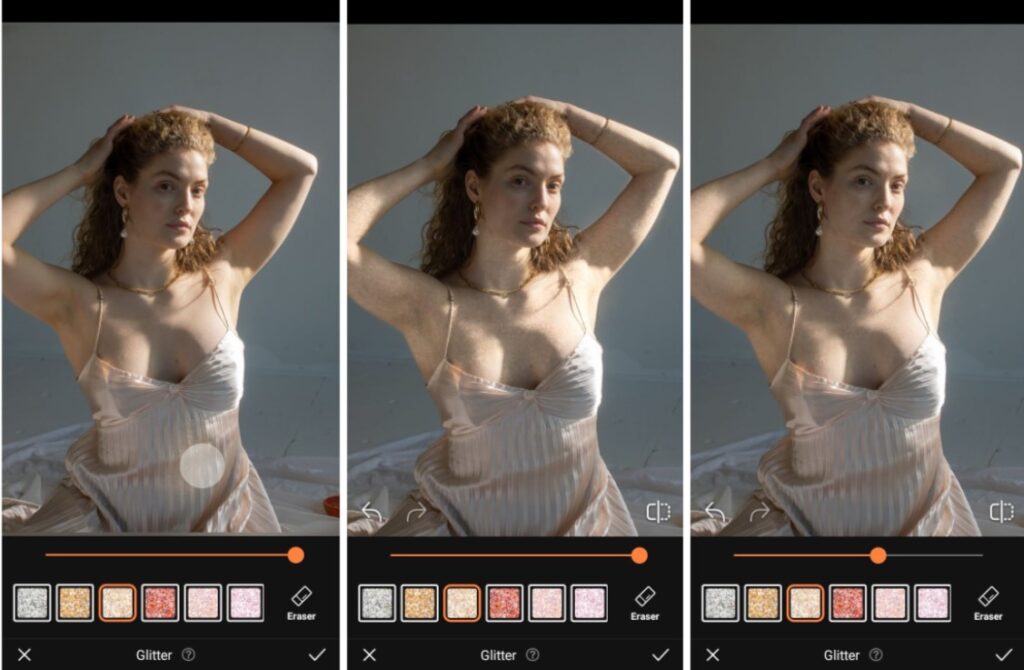 Angelcore is probably the frilliest, most gussied trend currently out there and our Glitter tool falls straight in line with those traits. Our Gli tool will add depth and texture to the areas you apply. So to use this for the Angelcore trend, apply it to skin and hair to add dazzling highlights. Customise the strength of this self-applied glow by toggling the strength of the effect.
Bokeh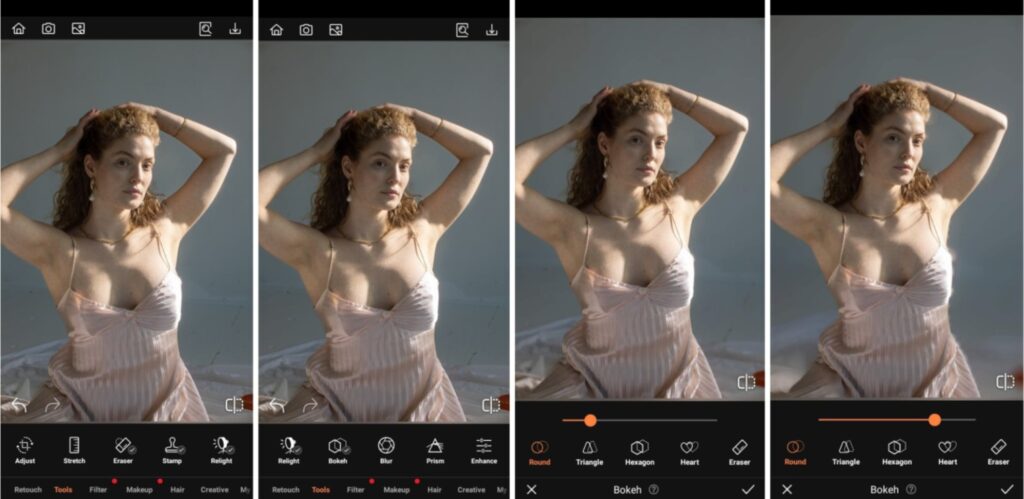 To convey that otherworldly effect this trend heavily features, this next tool will come in handy. Bokeh breaks up the background of your photo while keeping the subject in focus. This can convey a sense of being untethered to your earthly surroundings. Increase or decrease the effect to show just how unattached you are to your mortal bounds.
Filter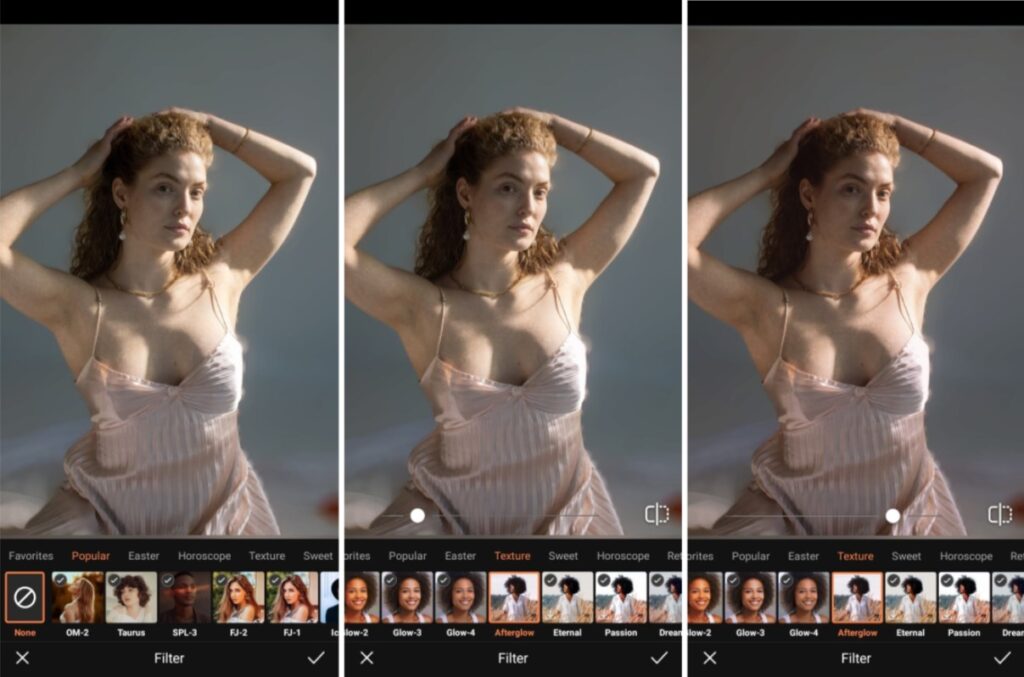 If you're aiming for angellike in your photo, you need to go for a bright, glowy light because all angels need to radiate that enchanting glow. When it comes to casting the right light on your photo, our Filters never fail. Swipe through our categories that span over 300 Filters and pick the one that adds a diffused, angelic light to your Angelcore photo.
Prism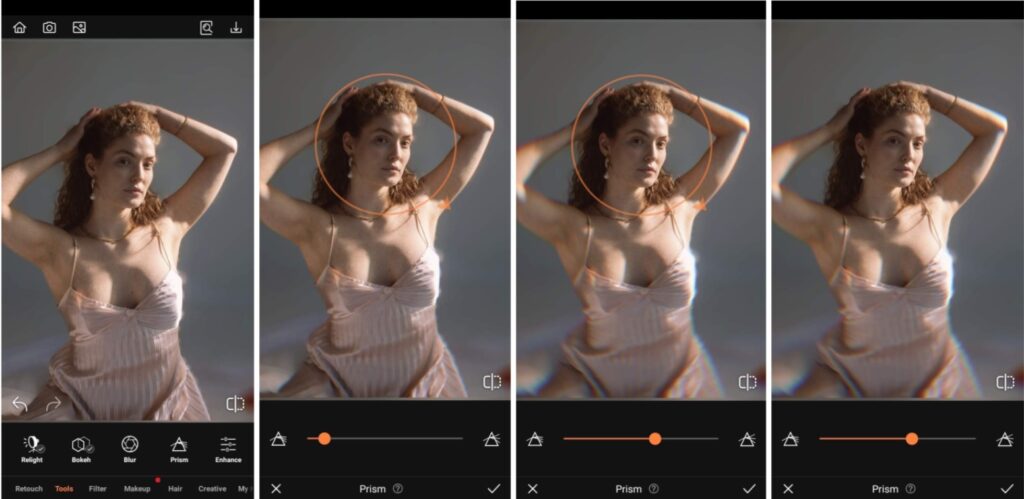 Angelcore is about unearthly beauty and there's a super-easy way to make your photos look out of this world. The Prism tool is the finishing touch on this whimsical aesthetic because it adds what's best described as a fractured, rainbow shift to any photo. Center the focus on your subject, make it as big or small as necessary and your only decision is how heaven swept you want the pic to look.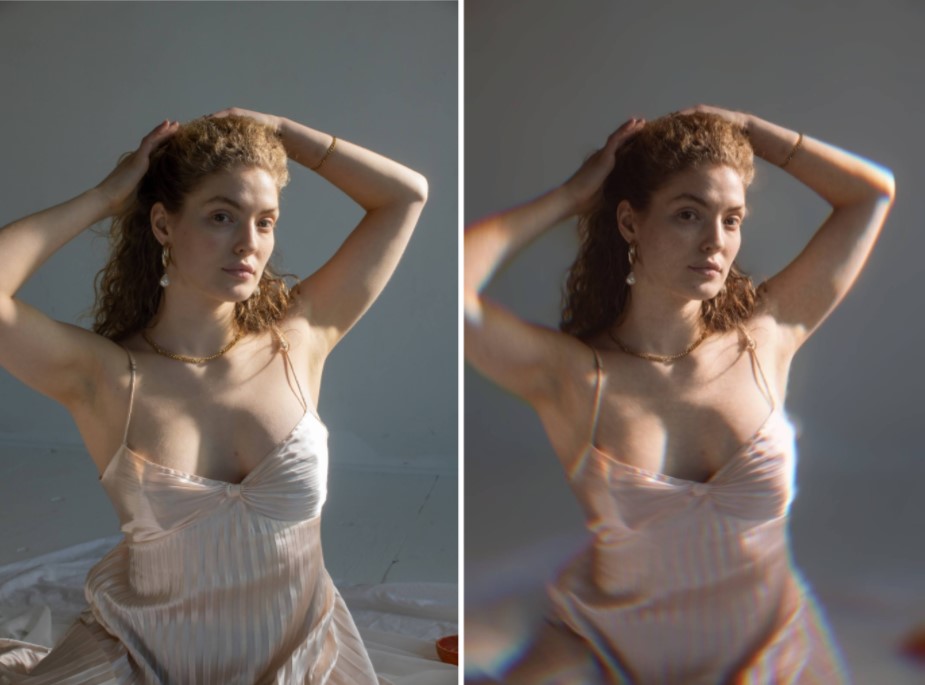 Tapping into the Angelcore aesthetic was easier than you thought, huh? And all that without having to buy any props or adding anything to your wardrobe. AirBrush, the easy photo editor, has got the ethereal vibe on lock and it's up to you to show it off. When you've got your edit in the bag, tag your posts with #AirBrushApp so they're easy to find. Then follow us @AirBrushOfficial on Instagram for our latest tips, tricks and hacks!