The winter equinox is said to be a time of magic and rebirth. The longest night of the year seems like a good time for transformation. And AirBrush has the tools to help your photos take on some new life and magical qualities in honor of the annual event.
Glitter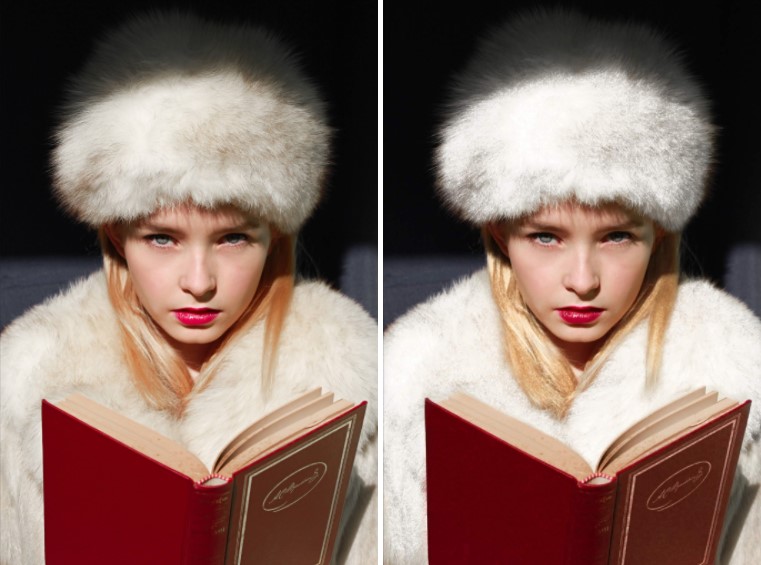 Add a little shine to guide you through the long winter equinox night with Glitter. With a few swipes add depth and highlights simultaneously. Swipe over your clothes, hair and even skin to get a glowing effect.
Relight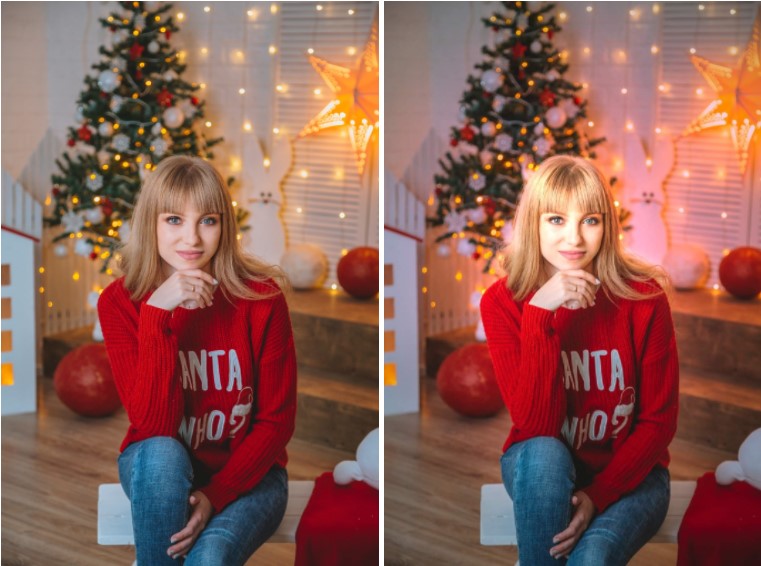 Another way you can light your way through the winter equinox is with Relight. With this tool, you can choose the color and intensity of light that you pass through the long night with. Use the Backlight option to create a guiding halo of light and set your intentions for the next six-month cycle.
Prism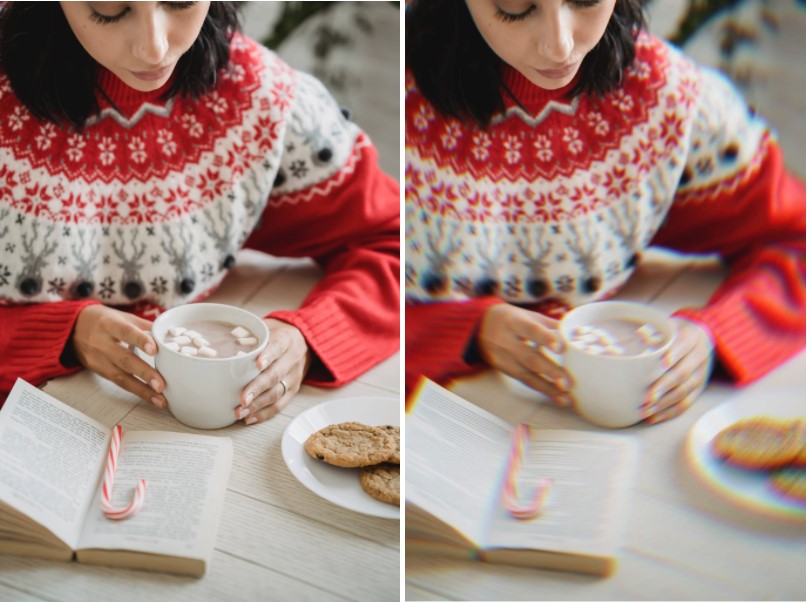 To get that magical effect that the winter equinox brings, Prism is the key. Apply this feature to get a fractured swirl of colors that evoke a feeling of transformation. You can leave the effect of Prism to the outer edges of the photo or use the crop tool to select a smaller space left in focus.
Colors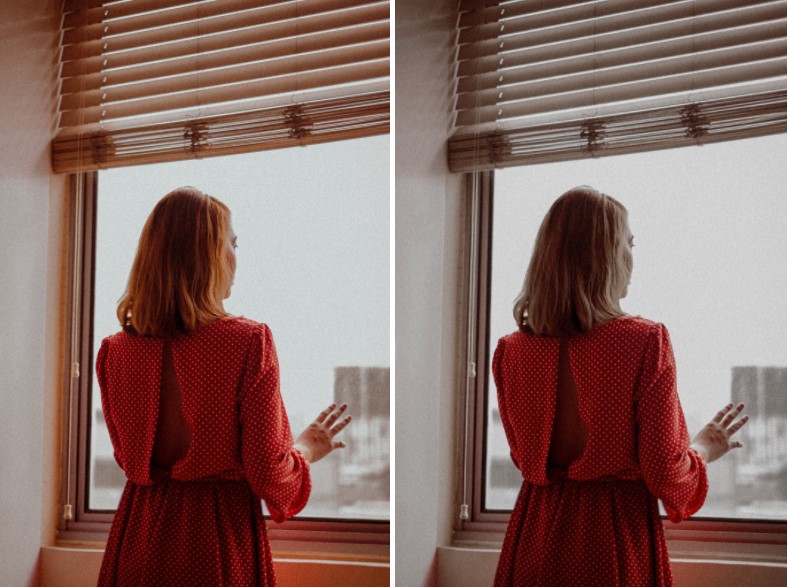 Colors have a magic of their own, so for the winter equinox pick your power color. When you've got your pick, use the Colors tool to inject a punch to your pics. This tool dials in on your selected color and fades everything else. Decide what your theme color means to you and make it the focus of your photos.
Filters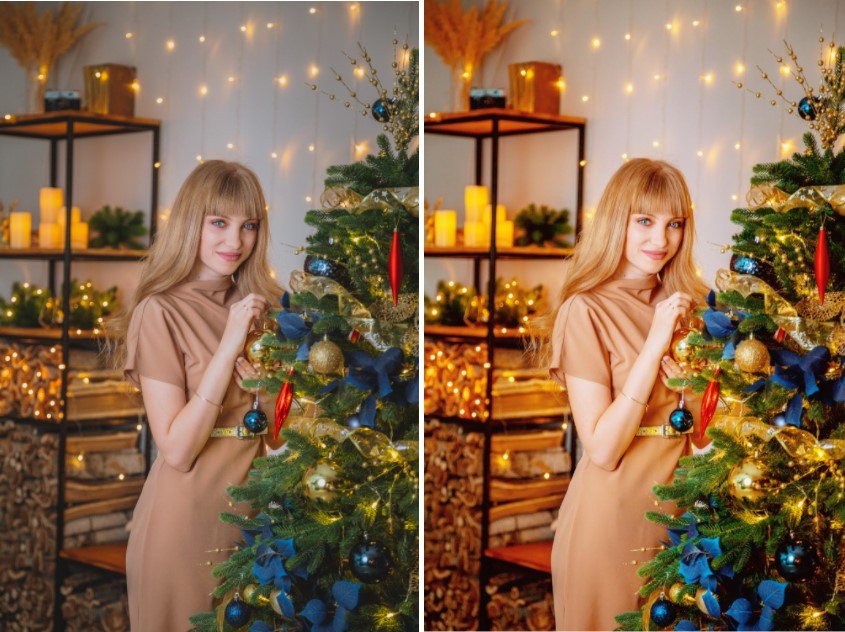 When it comes to having options, we have to say that Filters has a variety on lock. Whatever the winter equinox means to you, you can find a Filter to match. Try Filters under the Texture category for a dreamy retro feel or the Foodie category for more juicy colors.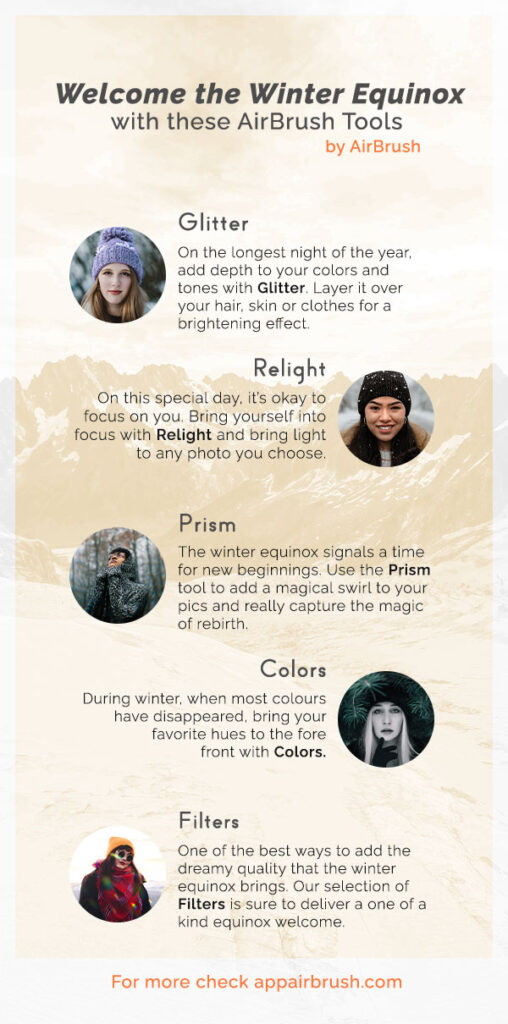 You can spend the winter equinox in any that feels best to you. Use AirBrush, the easy photo editor, to give your photos the vibes you want to channel for this annual event. When your winter equinox pics have their elements of transformation, use #AirBrushApp to tag them. Then follow us over at @AirBrushOfficial for the latest tips, tricks and hacks.