Welcome to AirBrush beauty school! In this digital cosmetology program you'll learn how to, as they say, beat a face faster than anyone west of the Mississippi. With dozens of Makeup Filters and adjustable Features, you'll be painting for the stars before you know it. So, grab your lab coat and your brushes and throw them out the window because today's school is 100% digital.
Class is in Session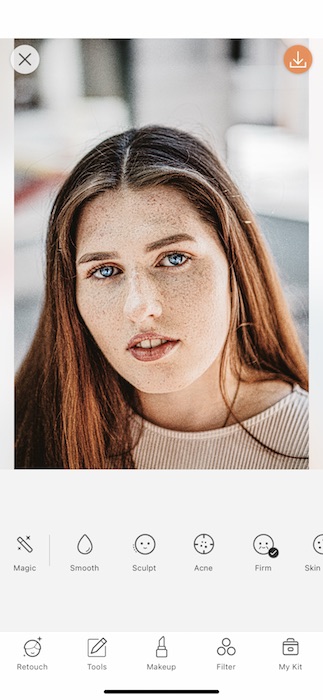 One of the major benefits of AirBrush Beauty School is not only the complete lack of clean up but the neverending diversity of Makeup Filters you can pair with any complexion.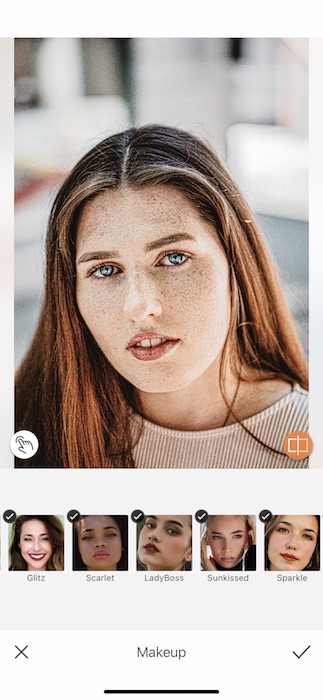 You can tap on each Makeup Filter to try it on.
Use the center toggle to adjust the weight of each Filter.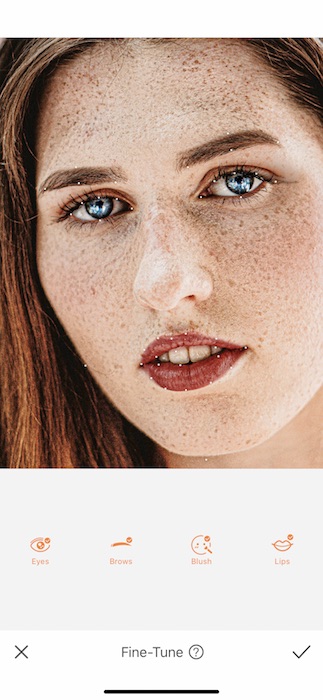 If you find that your Filter is a little off you can always use the Fine Tune Feature.
Tap the white icon on the bottom left of the image.
You can adjust each category by dragging the small white dots that are automatically loaded onto your image.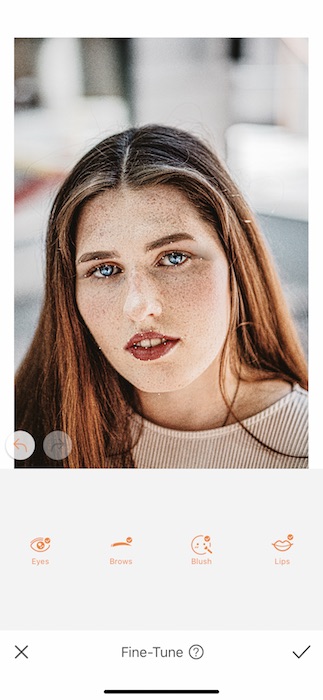 Once you're done adjusting the points you can select and unselect different parts of the filter.
For example: you might just want a little lip touch up. Use the Fine-Tune Feature to deselect all the other parts of the Filter.
You can then save your progress by tapping the check mark on the bottom right.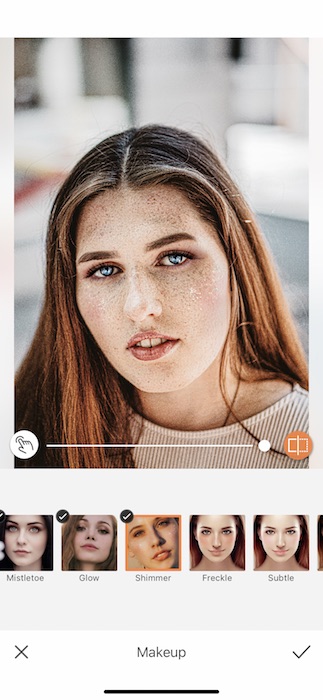 Now just for fun let's spice up our cheeks a bit.
Go back to your Makeup Tab and repeat your steps before but with a fun Blush option.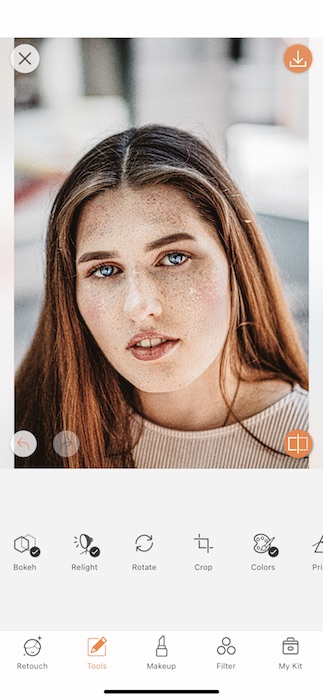 You wouldn't go through the trouble of getting your Makeup done and not finish off with a great hair do?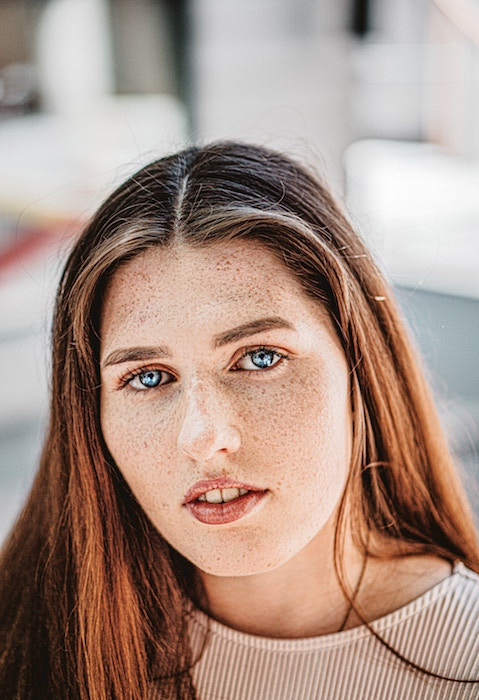 The Cheat Sheet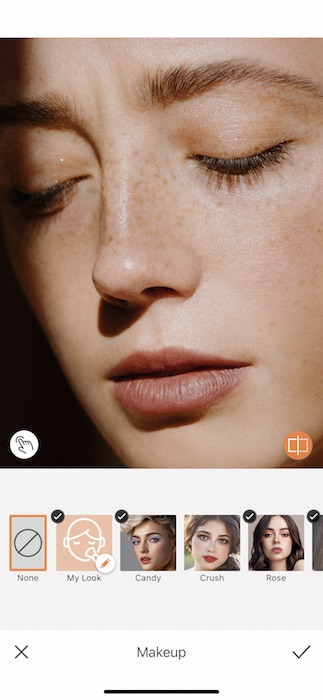 You've got to learn the beauty map before you can take the short cuts. Now that you know the in's & out's of the Makeup Filter world you can start using some of the smarter features to save yourself some time.
Open you Makeup Tab.
Find the My Look icon and tap it.
Here, you'll be able to build your very own custom look all in one panel.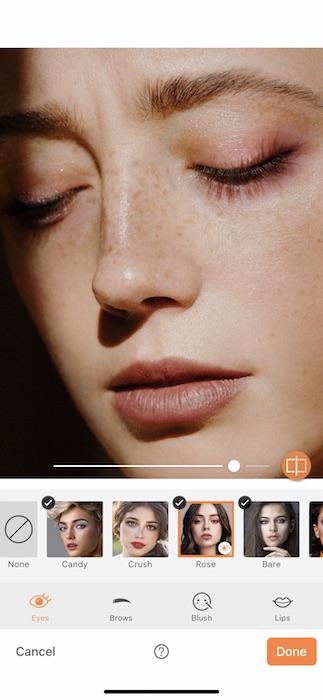 Tap the Brows icon to sort through all your eyebrow options and pick the perfect one for your look.
You can use the center toggle on any of these features to adjust the strength of the Filter.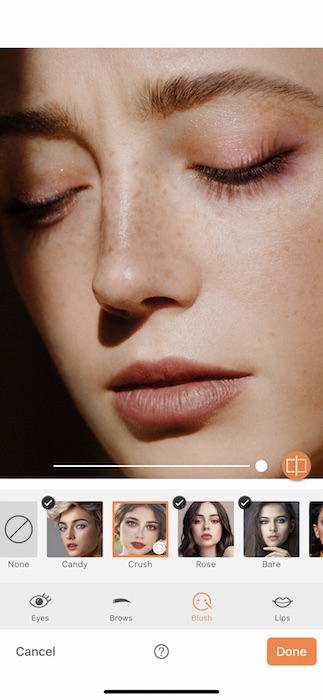 Blush is also used to enhance our contouring and add some fun cheek treatments.
Don't be afraid to have some beauty fun!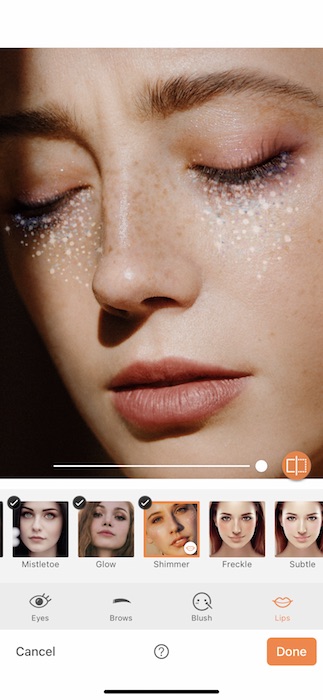 Lastly, pick our at your Lips and you're all good to go!
If you want to check out where you started you can tap the orange icon on the bottom right to see where it all began.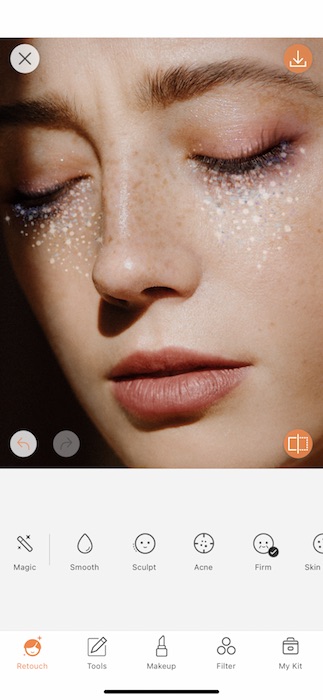 Finally, no good beauty edit is done without the perfect Filter.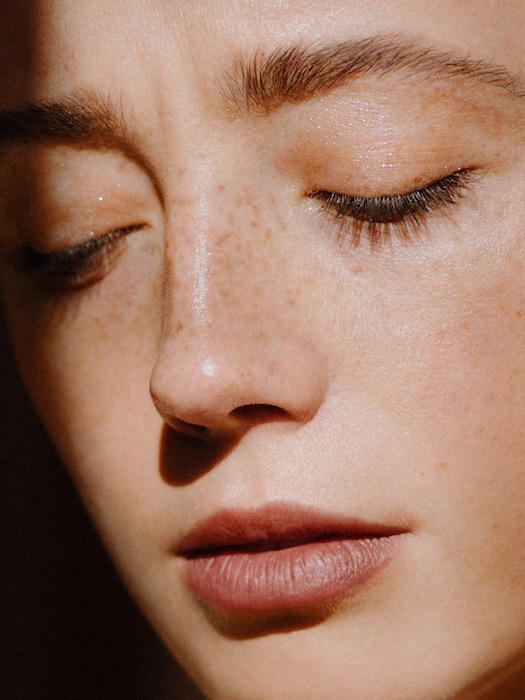 Graduation Day
We here at AirBrush Beauty School are so proud of the work you've done and know you'll go forward and represent this student body with honor and distinction. Now you know how to use the Makeup Filters and can create your custom look in a flash! Don't forget your teachers here and make sure to tag and follow @AirBrushOfficial in your next creation and use the tag #AirBrushApp for a chance to be featured on our social media profiles. Now, throw your cap into the air and get your lipstick out. It's glam time.