Here at AirBrush we're known for our incredible Beauty Tools and countless Filters but did you know we're good for the home as well? Interior design is all the rage right now. All anyone is doing is building their nests, stylin' them up, then taking amazing pics. Don't get left out in the cold! Get inside and use these easy #hacks to give yourself a virtual home makeover.
*knock knock* Housekeeping!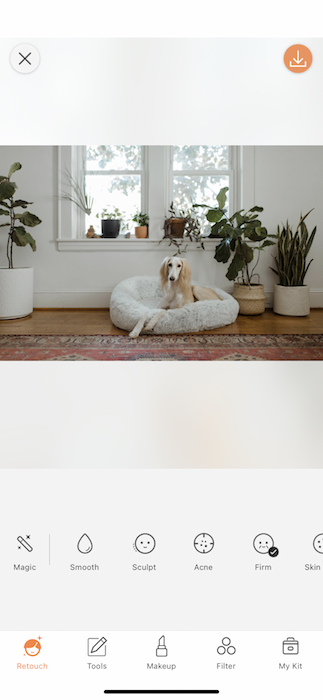 If you were getting your home ready IRL you'd definitely start with some clean up. Your home pics are no exception. Start off by uploading your fave home pic and tap on the Tools Tab. Here we're going to scroll on over to your Enhance Tool Set.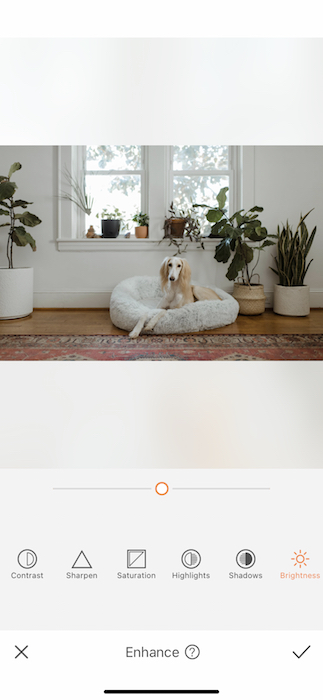 Here you'll find a photographer's bread and butter of editing tools. A great way to start is with a little Brightness. Light is the key to fabulous space and we can get as much of it as we want. Simply slide your toggle from left to right to adjust the level of Brightness you need to light up your home.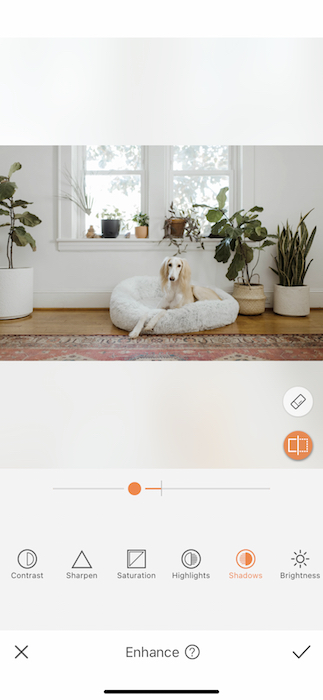 Next, you'll be adjusting the Shadows and Highlights. A good rule of thumb is always to take down the Shadows and raise up the Highlights just a smidge for definition.
No one likes clutter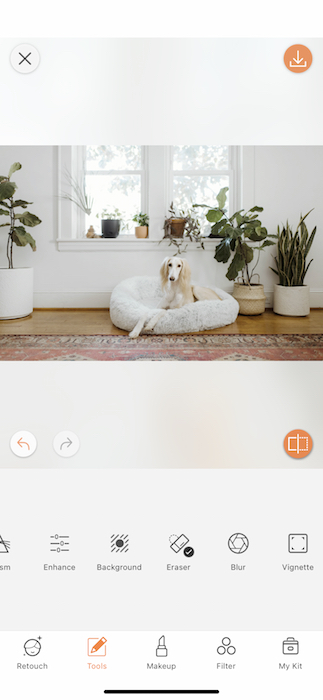 Many interior designers recommend that before you run off and fill your space with new decor, try to edit first. Sometimes a quick decluttering is all a space needs. Declutter your pic by using our Eraser Tool. Find it in your Tools Tab then adjust the size of the eraser to fit your Marie Kondo needs. Find the item you'd like to eliminate and brush it away in small parts.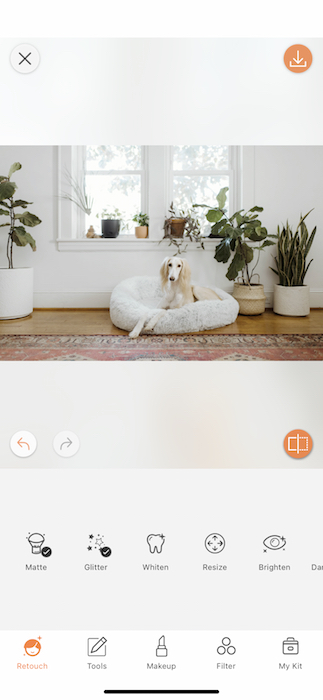 Cleanliness is close to godliness, right? Head on over to your Retouch Tab and find the Whiten Tool. Traditionally we'd use this tool to brighten up a smile or clean up a white tee but in this case we're going to give the walls some bleaching. Prep your Whiten Tool by adjusting the brush size to fit your needs. If you have anything hanging on the walls or stuff in front of it you might want to go in with a smaller brush so the bleach doesn't bleed into those items.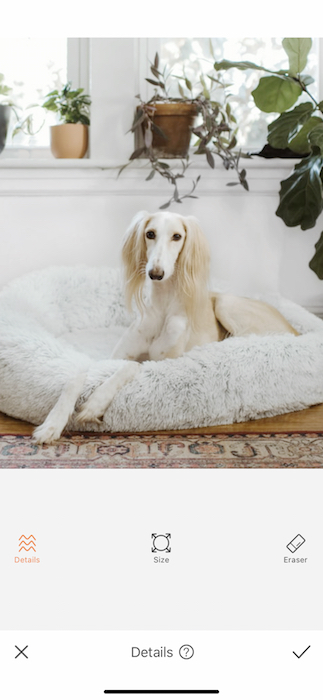 Our homes are filled with treasures and it's important to make sure everyone can tell how precious they are. The Details Tool allows you to emphasize something special in your pic. Adjust your Brush size and start swiping across your lil angle. Once you're done you can adjust the strength with the toggle on the right side.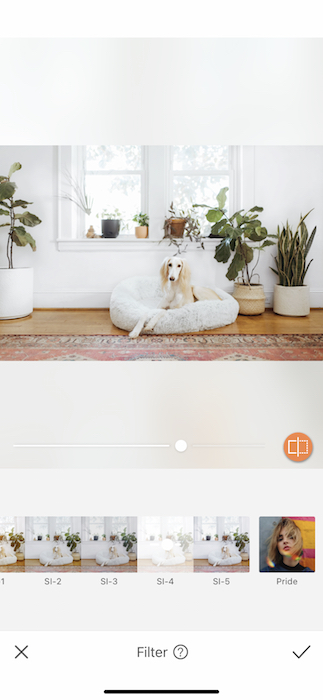 WHEW! This home design stuff is hard work! We're just about done but as always we must finish off with the perfect filter. Sienna sounds just about right when describing a home. Try a Filter from the Sienna Filter Pack to make sure everything looks heavenly.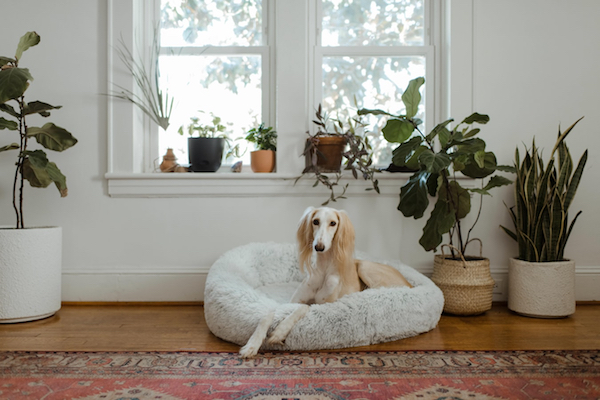 Have you ever seen something more gorgeous in your life?! The answer to this is a resounding no. No you haven't. Onto the next!
Home Design Elements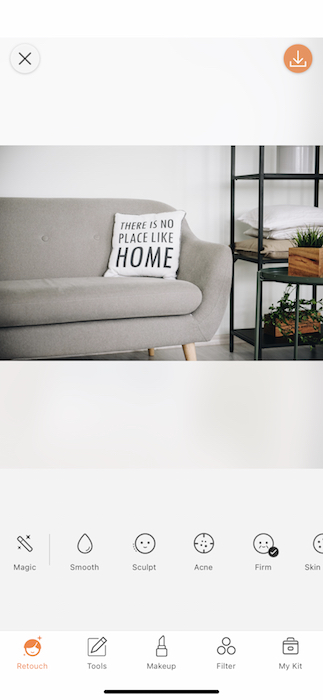 Cushions can be "spensive and sometimes your home vibe can outgrow them real quick. Why not save yourself the hassle and make your own? Head on over to your Tools Tab and find the Eraser Tool once again.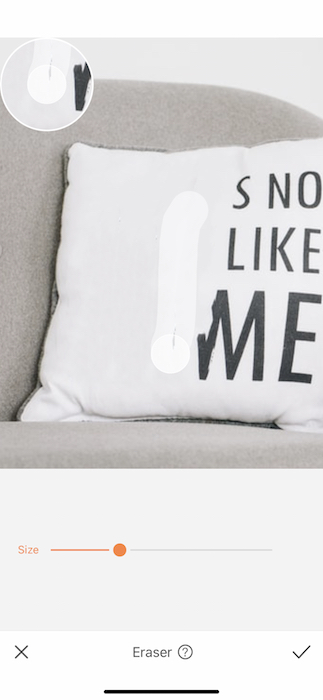 Sayings can be real cute but blankness is forever… That's a saying, right? Anyways, start by adjusting your Brush Size to fit your cushion then start making small brushes from one side to the next to get rid of all those pesky letters.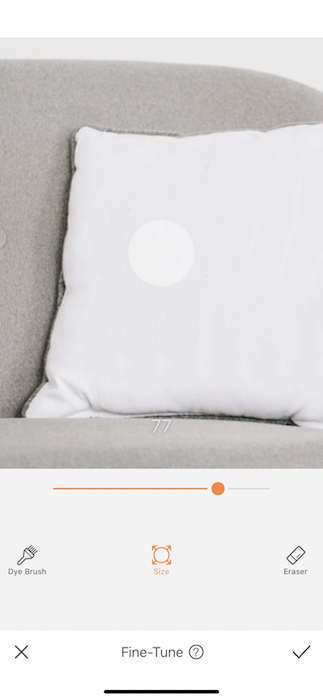 Now for the fun! Go to your Retouch Tab and find the Hair Dye Tool. We'll be using this to give our cushion a dye job. Adjust your Brush, per usual, and start dyeing your cushion. Best part? No mess! It's best to start off with a color that will show pretty strongly so you can keep track of your progress.
Once you're done dyeing your cushion you can switch between colors until you find the right one for you.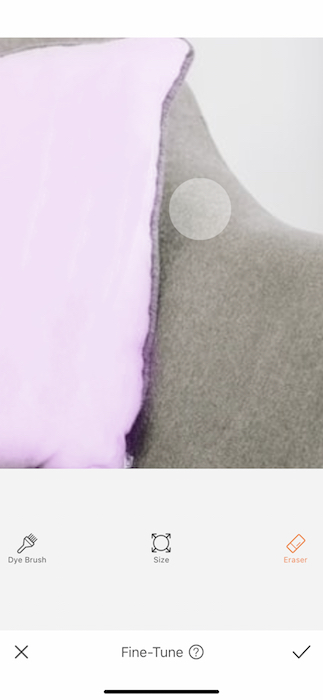 Spot a lil bleeding? You can always head back into the Fine-Tune window and Erase any messes.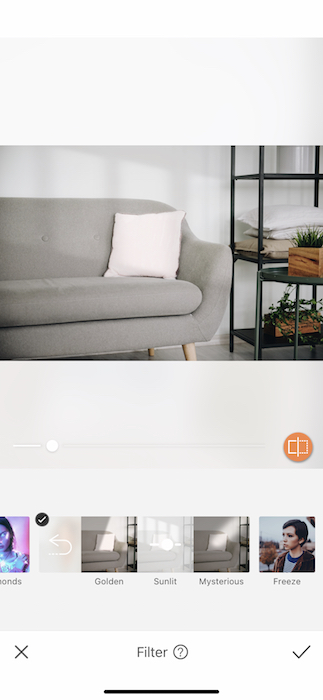 Bet you can't guess how this is gonna end? With a Filter! The Shadows Filter Pack offers the perfect window shadows for a home edit. Pick your favorite of the three Filters then adjust it to your liking.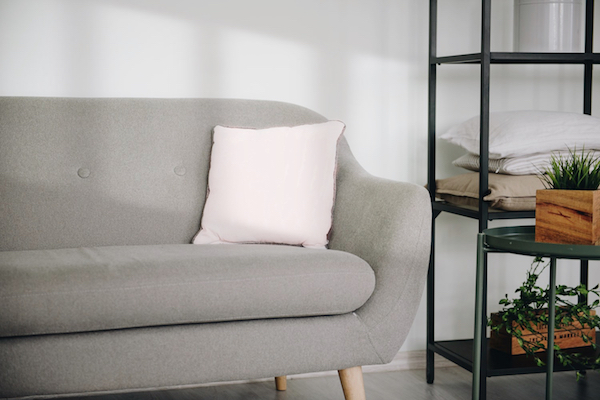 There you have it! Are you a instagram home design star? Yes. Yes you are. Now go back inside, for a change, and get to work on your next home masterpiece. Don't leave AirBrush out in the cold! Make sure to upload your photos and tag #AirBrushApp on Instagram to be featured on our profile, @AirBrushOfficial.