A special day for everyone should be eternalized in a photograph. And, as much as we love a good pic, we also love a good edition, right?! That's why, I'm here to give you some tips on how to transform a simple "sunday brunch" kinda pic in a beautiful tribut for Mother's Day with AirBrush. Let's get started!
Too bright!
First of all, go to your AirBrush app! Go to Tools > Enhance > Brightness and turn it up a little. However, you should only do it if your photo is a bit dark, like mine.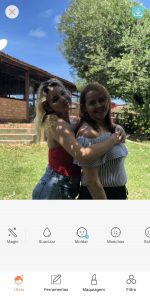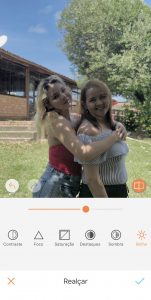 Bokeh.
Next, we'll go to "Bokeh" to make the background a bit blurry, there are different options to blur the background: round, triangles, hexagons or hearts. This time I picked "hearts".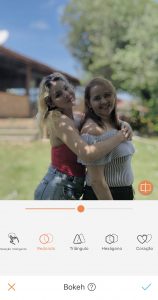 Filter.
Lastly, we choose a filter from the "Vintage" package to make this photo even more beautiful. My favorite, and the one I used in this photo is "Mint" but there are a lot you can choose from.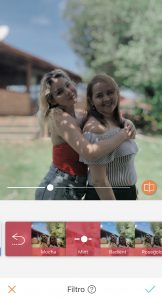 Before and After.
Tell me, what do you think about this before and after? And now, what photo are posting for Mother's Day?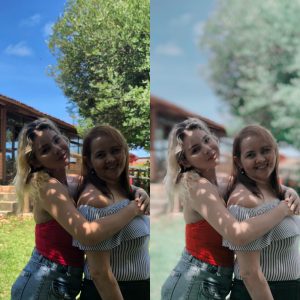 #AirBrushMoms
Don't forget to eternalize in photos the moments you spend with your mom. Time passes quickly and every memory counts. Make photographs and make AirBrush your go-to when you need help making them look even prettier. And if you're gonna post them on Instagram, don't forget to tag @airbrush_br and use the hashtag #AirbrushMoms, for a chance to win one year of AirBrush Black/Premium. Spread the love around!
Love, Martinha Barreto.