Sick of snapping those amazing moments and then realizing the lighting or angles didn't do justice to your photos? Well, fret not, because we've got just the thing to make every shot absolutely flawless. Let us introduce you to the game-changer – the Sculpt Tool. Available exclusively on Airbrush Premium, this incredible feature puts the power in your hands to fine-tune every inch of your face in your photos. No more awkward angles or hidden features, just pure, picture-perfect moments, all thanks to our user-friendly photo editing tool. Don't wait any longer; dive into the wonders of the Sculpt Tool with Airbrush Premium today and unlock a new level of photo perfection!
Begin to Sculpt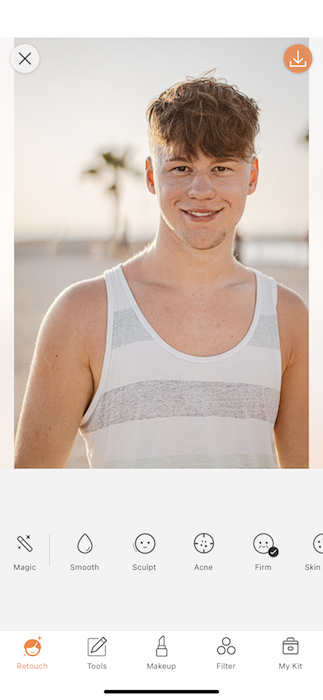 You can find the Sculpt Tool in your Retouch Tab with Premium subscription. When you tap it you'll find one of coolest features of the Sculpt Tool, the 3D Reshape Feature. This feature allows you to adjust the direction of your face from up, down, and side to side. Never again will you worry about an upshot!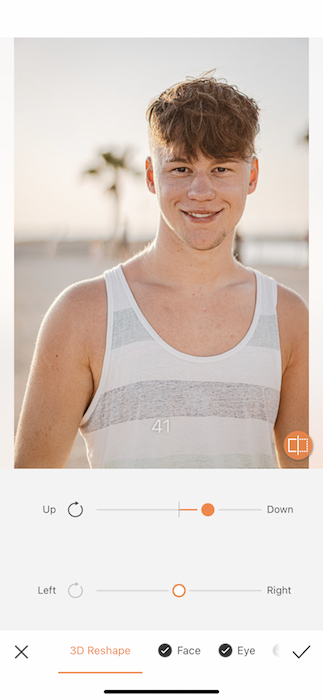 Using the toggles you can see the subtle difference each adjustment makes. Slide the Up and Down toggle to adjust your gaze. You can do the same with the Left or Right direction with the lower toggle. Did someone catch you on your bad side? No worries, you can make it your good side with the Sculpt Tool! Regretting some of those adjustments? The Return Icon will take you right back to zero so you can change it up as often as needed without fearing any permanent changes to your picture.
A little here, a little there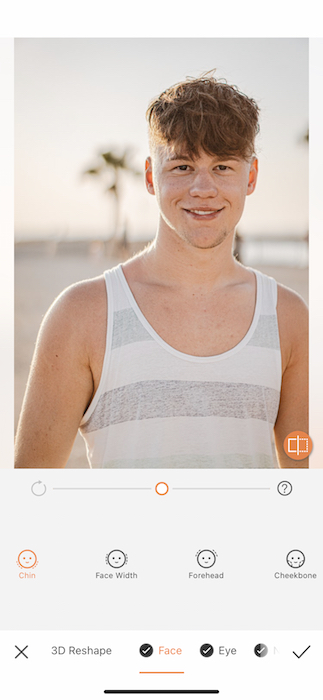 Sometimes the wrong lighting or direction can blow out our best features. Save those gorgeous features by tapping the Face Feature. You can adjust you face width, forehead length and even define your cheekbones. Listen, we've all had those weeks where the snacks are a plenty and the gym is.. Let's say.. Hard to get to.. Don't let history remember those weeks and make sure you always look as good as your best, premium self.
Eye see you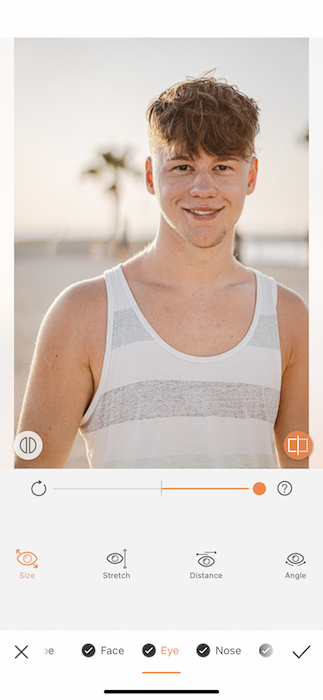 There's nothing worse than getting caught with a wonky eye. Use the Eye Feature to make sure you look alive! Adjust the size of your peepers then make sure you open them up. OR perhaps you seemed a lil too excited in that pic. Calm yourself down by shrinking the eyes or adjusting the angles.
Lips, lips, lips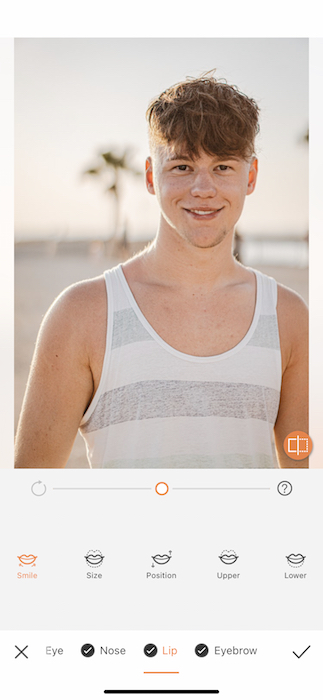 Smiling can be hard.. Especially if you've spent the whole day shooting content. Fix that million dollar smile with the Smile Feature. You can make sure to bring the corners of that smile all the way up for that happy happy look or you can bring the corners down in case you want to play it cool. You can go from Cheshire Cat to smizing all with one tool.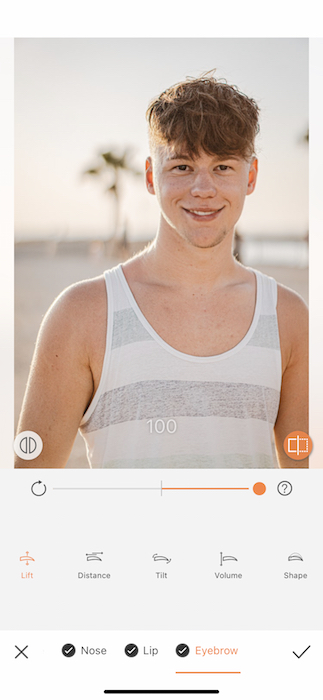 Eyebrows are the curtains of the face. They. Are. Important. For this reason we always make sure to visit the Eyebrows Feature in the Sculpt Tool. A nice lift can help us all look alive and ready to rock & roll. The Tilt tool can make sure we don't look confused, the Volume tool makes sure we don't look like we missed a spot with the eyebrow pencil, and the Shape tool helps us make sure that arch is at peak perfection. All in all a very valuable member of the Airbrush tool box, Sculpt is. (Who doesn't love a lil Yoda voice?)
The final countdownnnn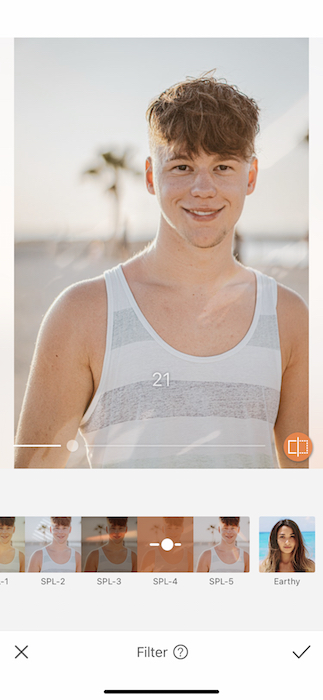 Lastly, Mama always says "never leave the house without a gorgeous filter". Make sure you seal the selfie deal with a perfect filter. In this case we'll be adding a touch of SPL-4 from the Splendor Filter Group.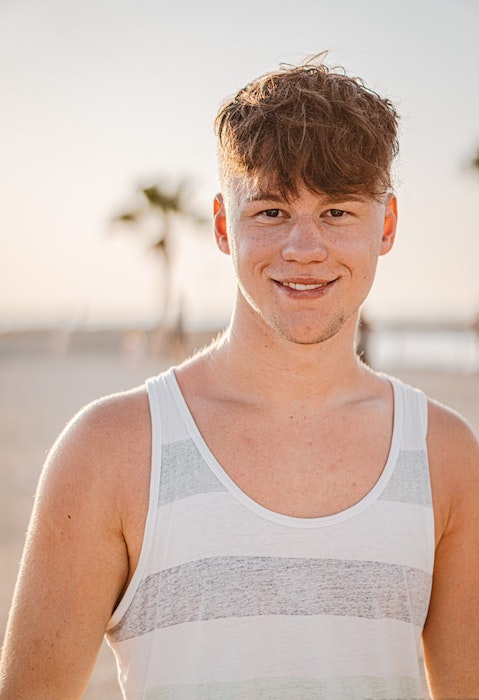 Gorgeous! Beautiful! Stunning! Our eyes can't take it! With the poser of the Sculpt Tool we were able to make sure every picture is taken from your good side. With AirBrush Premium in your pocket everyday is a perfect day to take some perfect pictures. Now, show us what you got and make sure to share your creations on Instagram with the hashtag #AirBrushApp. We can't wait to see your results!