For reasons in or out of your control, you may be rocking a bald or shaved head for the new season. This style can be quite the adjustment but there are ways to make it work for you if you're brand new to the style. Not to mention, a bald or shaved head can develop a fierceness and a sense of confidence because you're sporting an unconventional "hairstyle". Keep scrolling to get AirBrush's tips on making the most of this look.
Fake the Funk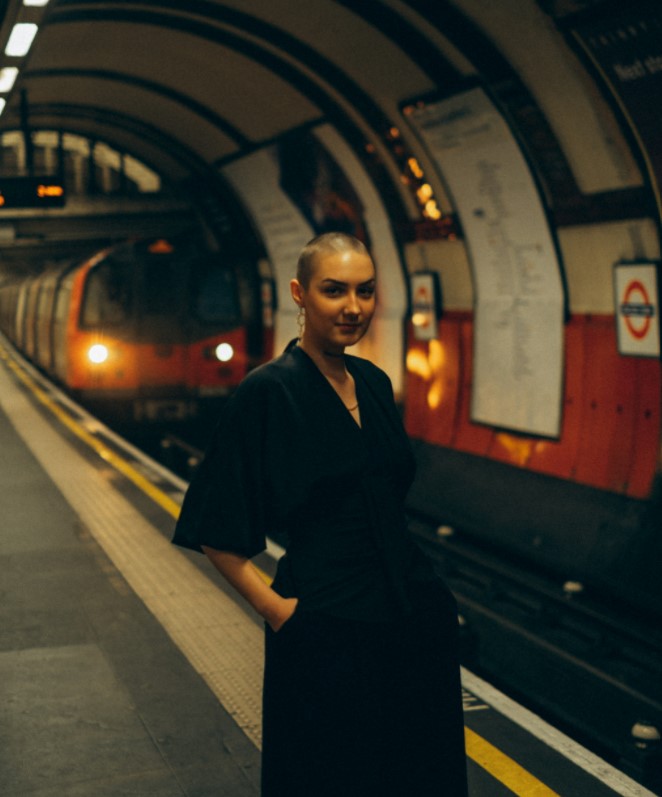 We can confirm, at least in this case, that faking it til you make it actually works. We can also confirm that carrying yourself like you know you look good contributes to actually looking good. Imagine if you wore your insecurity on your sleeve? That's all people would see. Instead, throwing your bald head and shoulders back and making eye contact with onlookers convinces most that you are the fierce baddie able to pull off a bald head.
Wake up and Makeup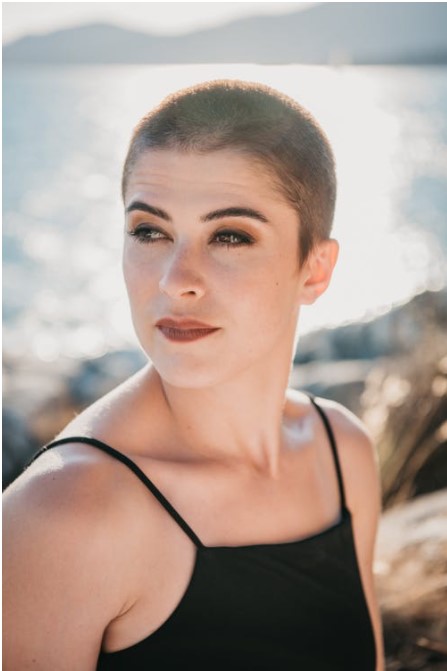 If it's femininity you're worried about, a simple solution is wearing a tad more makeup. And we do mean just a tad. In fact, simply layering mascara or rocking a bold lip can be enough to make you feel more confident in your look. Similarly, you can use makeup to enhance your favourite facial feature(s). Love your cheekbones? Highlight it! Dig your brows? Shape them up! Pile on the eyeshadow and mascara if you want to! Now that you're light up top, you can definitely afford to go heavier on the face.
Add Ample Accessories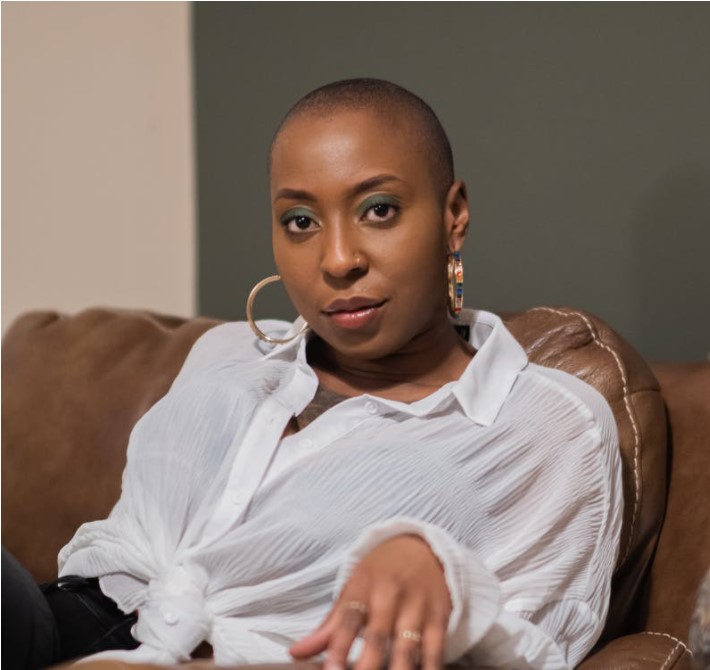 In the same way, you can use accessories to elevate your look. The bald head does provide for framing the face, so instead, use earrings. Shining studs or colorful door knockers chose a size and style that flatters your face. The same goes for hats, headwraps, scarves and necklaces. The visible adornment all helps signal that you are invested in your look and in yourself, shaved head included. That's a vibe that attracts attention for the right reasons.
Hair Color Carousel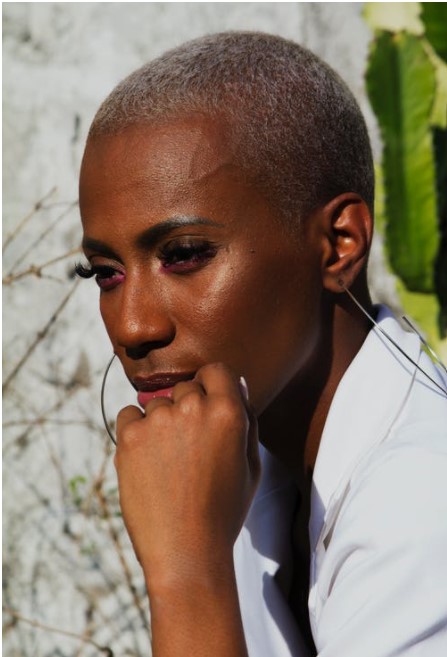 This may not work for bald heads but for those rocking buzz cuts, a world of color awaits! A great advantage of keeping the hair short is the high turnover rate. Which factors into you being able to experiment with hair color and constantly bleaching your strands to do so. But the over-processed hair is short-lived. In 3-5 weeks you can shave off the old color and try out something new.
Get Started with AirBrush!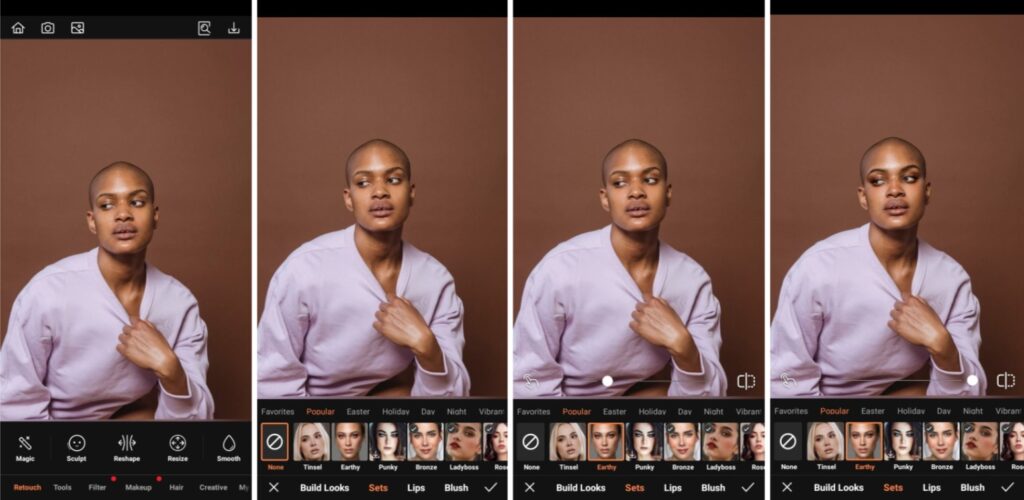 If you're new to the bald head or shaved head arena, your makeup skills may still have to catch up. This doesn't have to hold you back from snapping pictures. If the naked head and naked face look is not for you, use our Makeup tool to glam up your look. It only takes a few taps to apply the intensity is up to you.
Go to the Makeup Tab on the Main Menu
Go to a preferred category and choose your look. We're using Earthy here.
Adjust the intensity with the toggle slide bar
Tap the checkmark to save your edit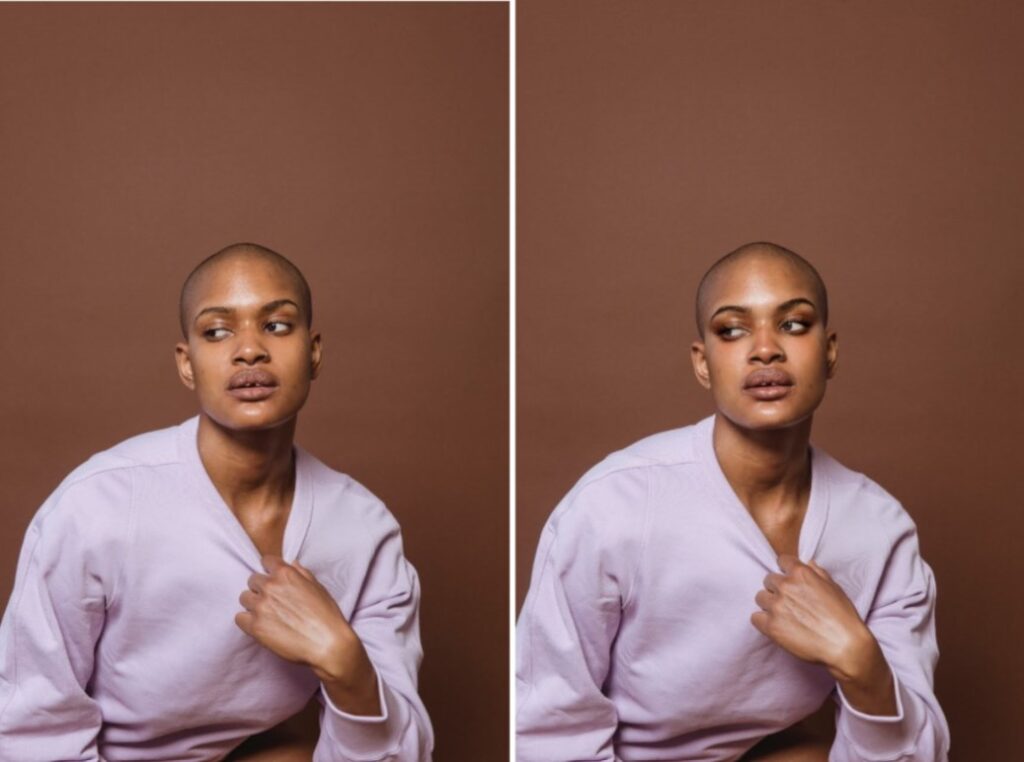 Rocking a bald or shaved head, shouldn't be the big deal that it tends to be in society but until it becomes a bit more mainstream, use our tips to feel fabulous with your look. This unconventional look is definitely character building but is worth it on the other side. Use AirBrush, the easy photo editor, to show off your head in the best possible light and make sure to use #AirBrushApp to tag them. Then you can follow us on Instagram @AirBrushOfficial for even more tips and hacks!