Love a little gloss and a lot of glam? We've got a new makeup filter that will speak to your soul! Holo is here to take you a wild, kaleidoscopic, holographic ride that'll blow your mind – and level up your look. Follow along for an AirBrush edit that's full of color and shine!
Hit 'em with the Holo Effect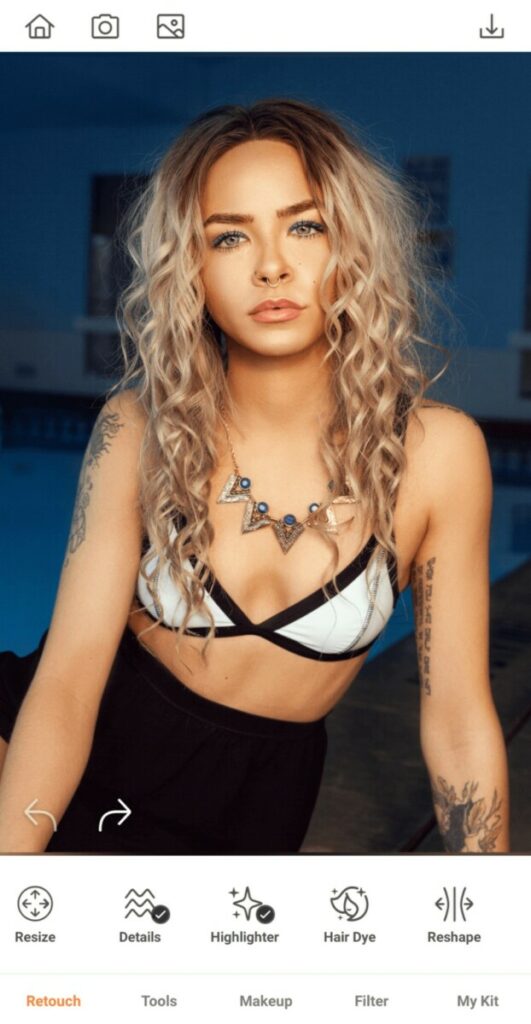 We love a look that makes a statement, and Holo is speaking to us in tongues! With a few pops of color, a light dusting of glitter, and a sultry lip sheen, this holographic-inspired makeup look will have everyone seeing you in 3D!
Make your way to the Makeup Tab
Select the Holo Makeup Filter in all its colorful glory
Use the cursor to adjust the strength of the Filter
Click the checkmark to save your edit.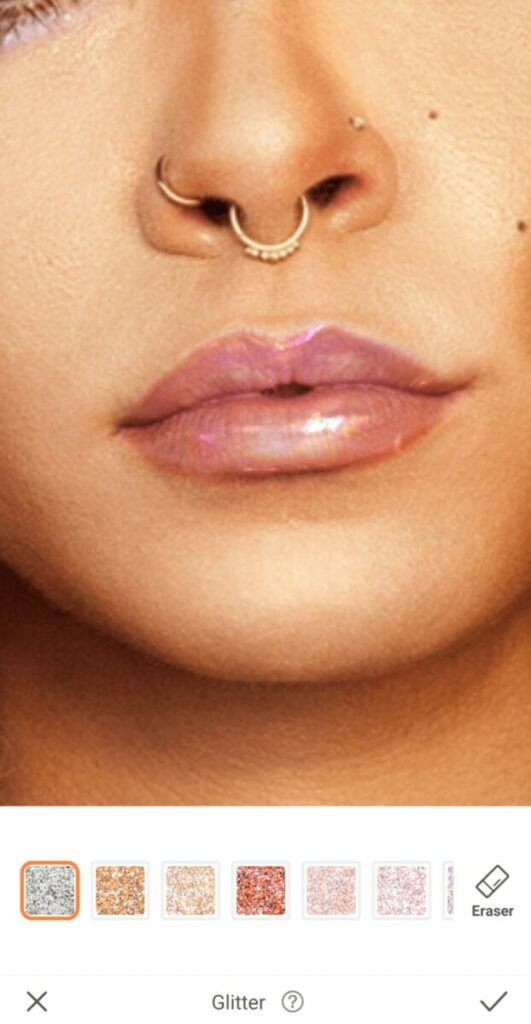 But wait, we're not done yet. Those lips are craving some extra attention. And we're going to give it to them with a splash of Glitter.
Find the Glitter Tool in your Retouch Tab.
Select the Pink Glitter and zoom in to carefully dab a little sparkle on your lips
Use the cursor to adjust the strength of the Glitter
Click the checkmark to save your edit.
Dial Down the Hair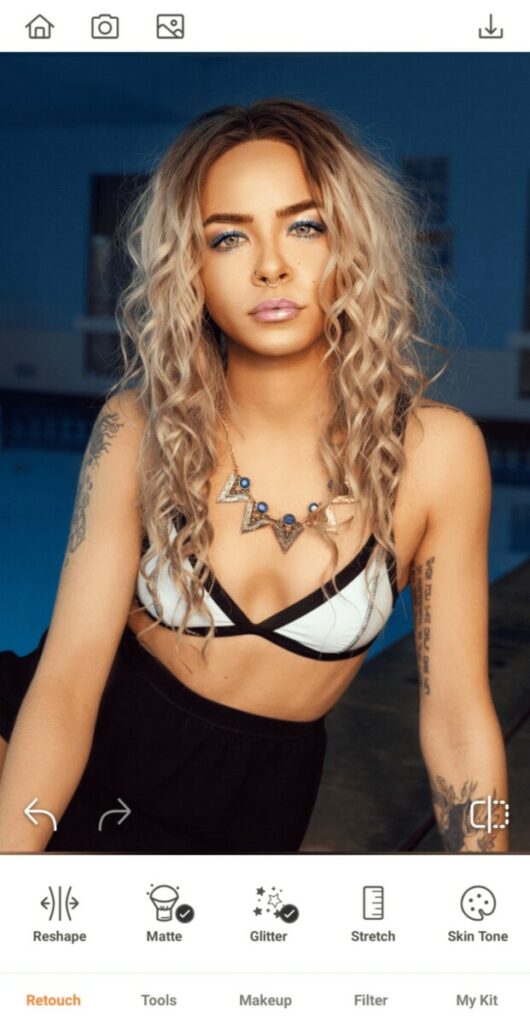 When your face is putting all of that work with makeup that features almost every color of the rainbow, it gives your hair the chance to relax. Now, that doesn't mean we need to forget about your crown. It just provides you with the welcome opportunity to tone your tresses down!
Go to the Tools tab and find the Hair Dye Tool
Select the Gray Hair Dye
Use the cursor to adjust the intensity of the dye
Click the check mark to save your edit.
Shine that Holographic Light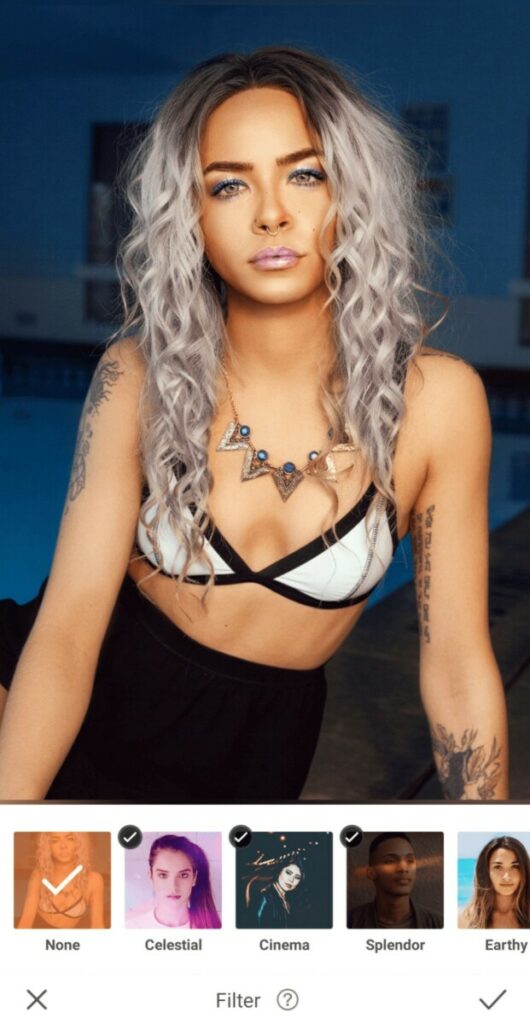 We're orchestrating the ultimate glow-up. That requires a filter that will shine a light on that fab face of yours and enhance the effects of the Holo Makeup Filter. Naturally, the Celestial Filter Pack has got exactly what we need.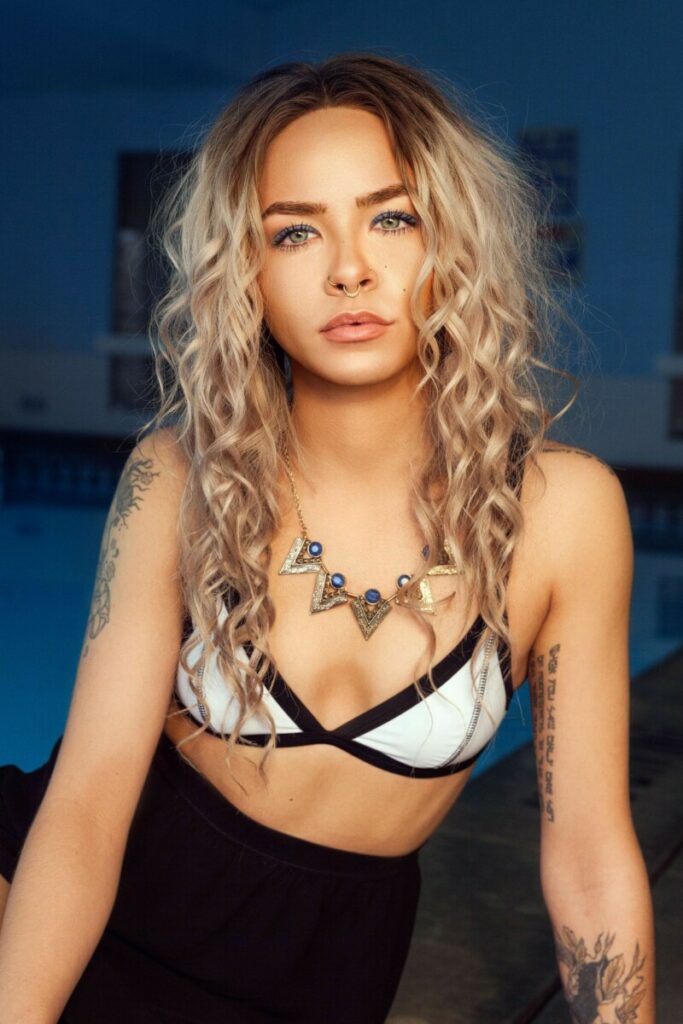 Yup, it's official. We. Are. In. love – with the holographic trend. From the color popping, lip glossing effects of the Holo Makeup to the dramatic finishing touch of the Hologram Filter. It's got all the sparkle and shine you need to light up your feed! Share your edit with us using #AirBrushApp and you could be featured in our @AirBrushOfficial Instagram stories. We can't wait to see what you come up with!