The Holidays are a perfect time to make all your photos as sparkly and festive as possible. If you've been waiting for an excuse, now is the time to try your hand at adding some glitz to your photos. And waiting to help you do so are the AirBrush holiday tools. Every year we curate old and new holiday-appropriate tools that make for magical and postable memories you can't wait to share. Keep reading to see how you can achieve maximum festive levels in your holiday photos this year.
Makeup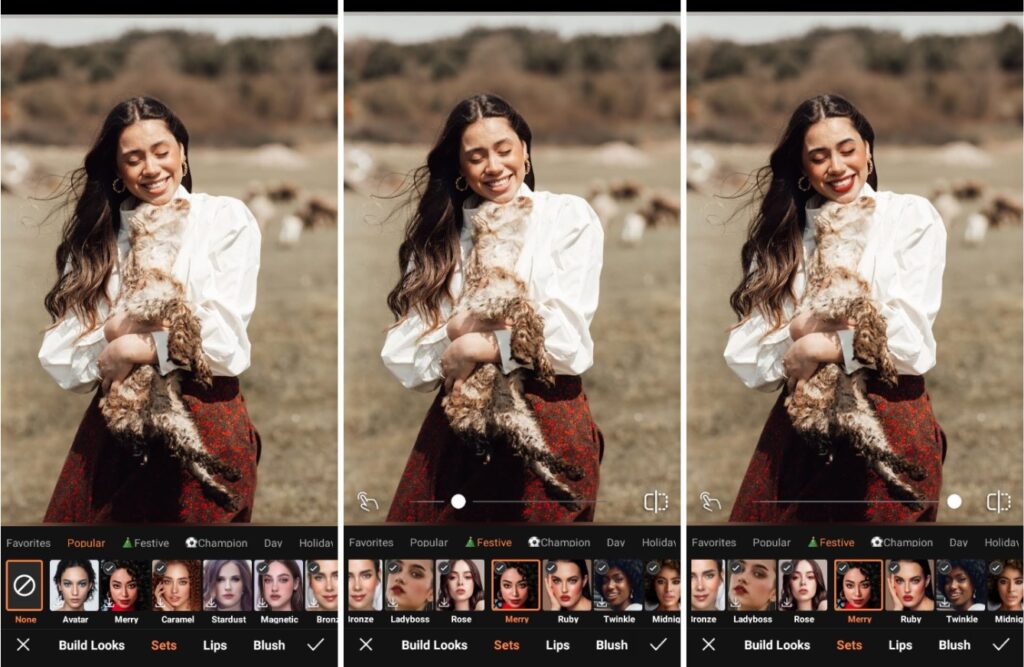 Don't fall into the trap that holiday makeup only has to look one way. It may not carry the avante-garde looks we get from Halloween but there's still room to try something new. Additionally, this season lets you maximize the shimmer and shine without looking out of place. There are six new Festive Makeup looks that range from a classic red lip to glossy glam with gemstones.
Go to the Makeup Tab on the Main Menu
Scroll through the categories and choose the Festive category
Choose the look you want to use
Adjust the intensity with the toggle slide bar
Tap the checkmark to save your edit
Background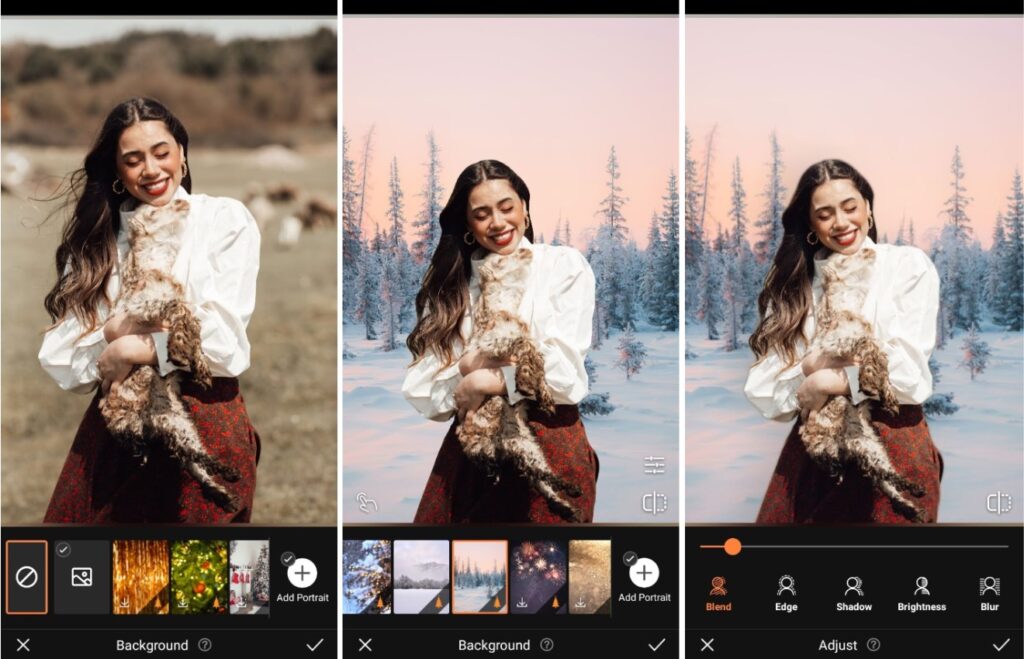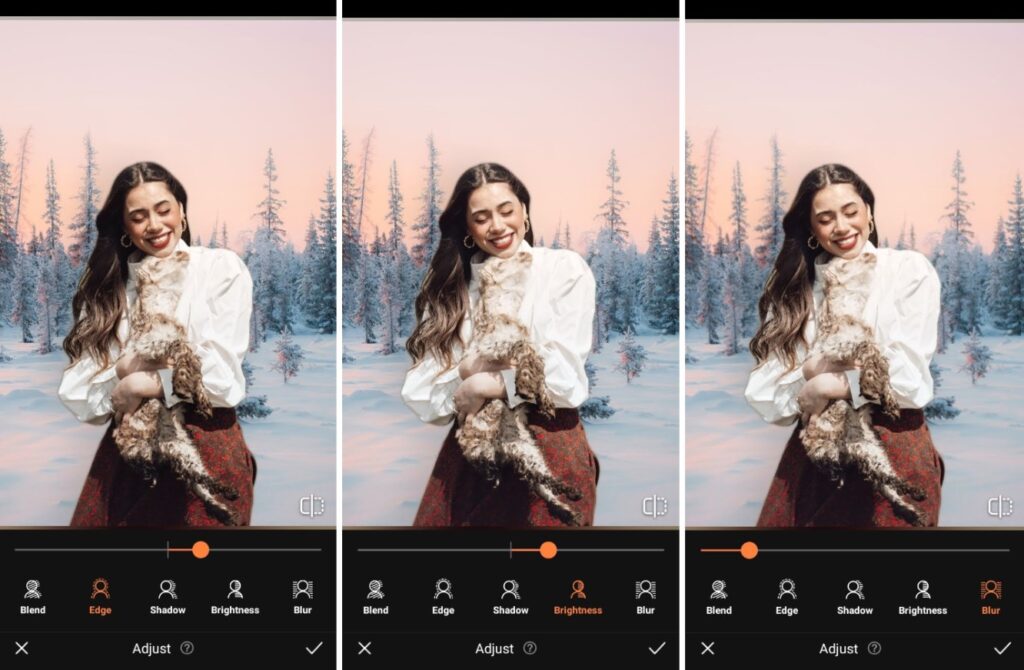 If you were dreaming of a white Christmas but climate change has put a pause on that in your area, you can get your fresh powder with this AirBrush Holiday tool. No matter the reason why you may not love your location, you can skip trying to find the ideal backdrop in and around or out of town. Instead, use the Background tool to create your winter escape.
Go to the Creative Tab on the Main menu.
Select Background
Scroll and choose any of AirBrush's holiday and winter themed backgrounds
Adjust the scale of the subject by pinching in and expanding out.
Use featurettes like Blend, Edge, Brightness, Blur or Eraser to perfect your edit.
Tap the checkmark to save your edit
Filters

This year's Festive Filters has a bit of something for every person and their specific photographic aesthetic. You can take all the way back to a vintage, film overlay or opt for a brighter filter with built-in grain. The constant remains that these filters work for a variety of photo styles and can turn an average holiday photo into something a bit more special.
Bonus tip: layer up the Filters for further customization.
Go to the Filter tab on the main menu.
Go to the Festive category
Choose your favorite option to apply
Toggle the intensity with the slide bar
Tap the checkmark to save your edit
Text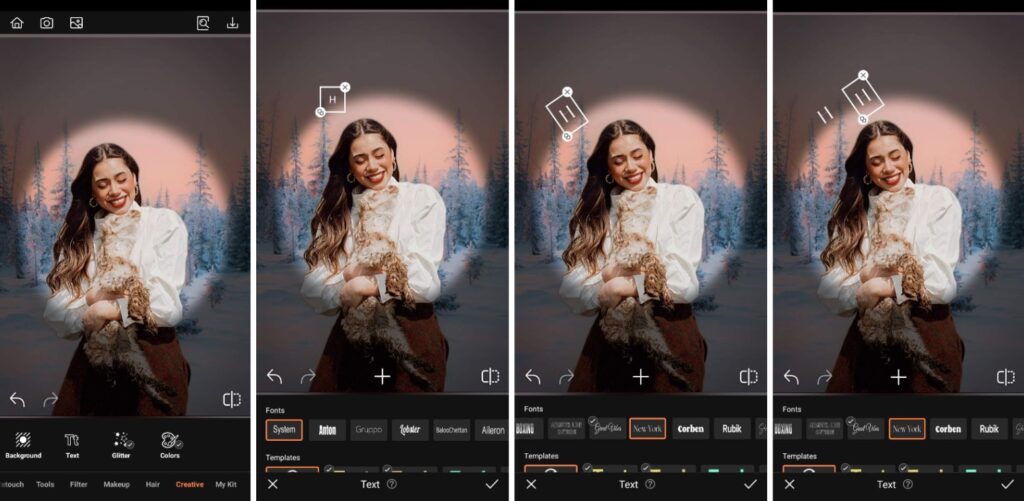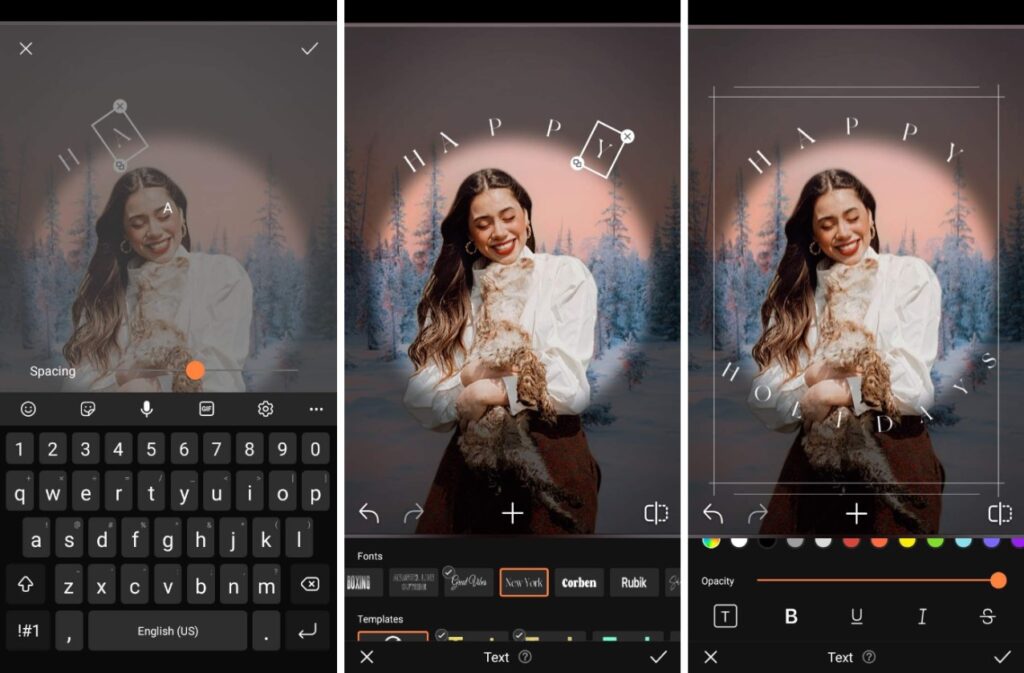 This is another bonus tip. Take your photo from just a holiday magic moment and turn it into a full-fledged Christmas card with our Text tool. We've got a whole other blog post dedicated to the best fonts and font combinations to use this holiday season that you can read here. Go as formal or sassy as you like, you'll find the fonts, styles and colors to get your message across in style.
Go to the Creative Tab on the Main menu.
Select Text and type in your copy
Resize and adjust the text on the screen.
Scroll through font types and templates to select your preference
Tap the plus symbol to add more Text and repeat
Tap the checkmark to save your edit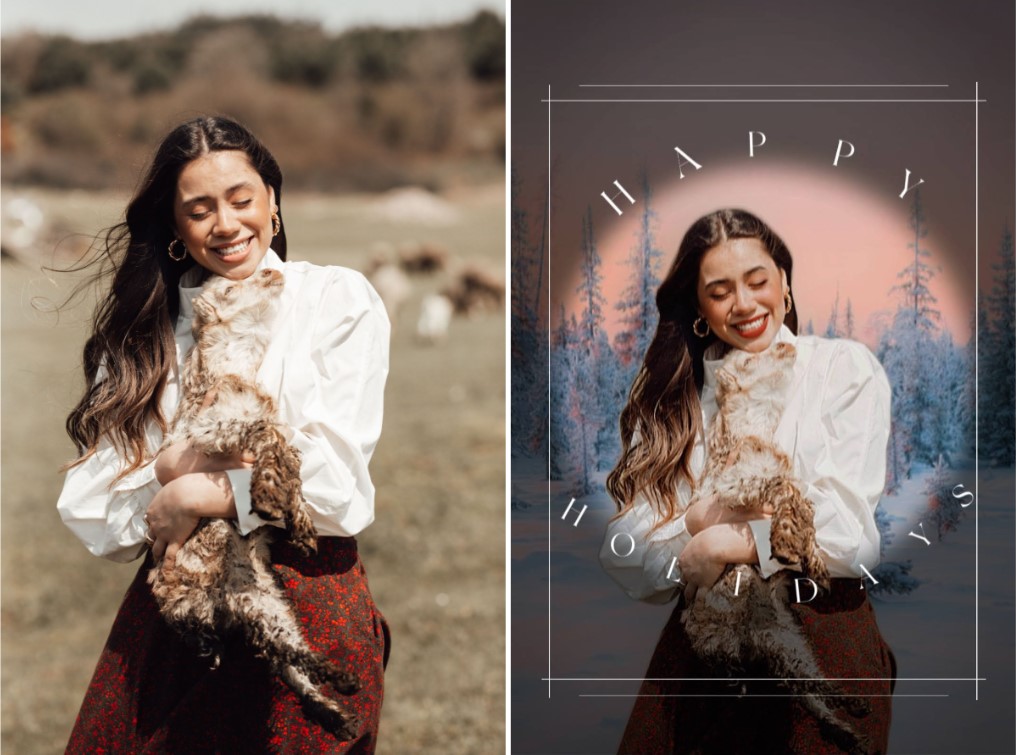 And it's as simple as that. Take your planned photos and those taken on the fly and turn them into the ultimate holiday celebration tribute. We strive to make AirBrush holiday tools on offer the very best selection every year and we hope you think so too. Get your ideas up and posted and then tag us #AirBrushApp and then follow us @AirBrushOfficial for the latest tips, tricks and hacks this holiday season.