Halloween is so close and we can barely contain our excitement! In just a couple weeks we'll be drip-checking in our fiercest costumes playing all the tricks and indulging in more than a few treats. As we gear up for the spookiest night of the year, we want you to know that AirBrush, the easy photo editor, is here…with an app full of ghoulish and glam Halloween Makeup goodies to have you looking as creepy (or as cute) as you'd like this Spooky Season!
Venomous Vampire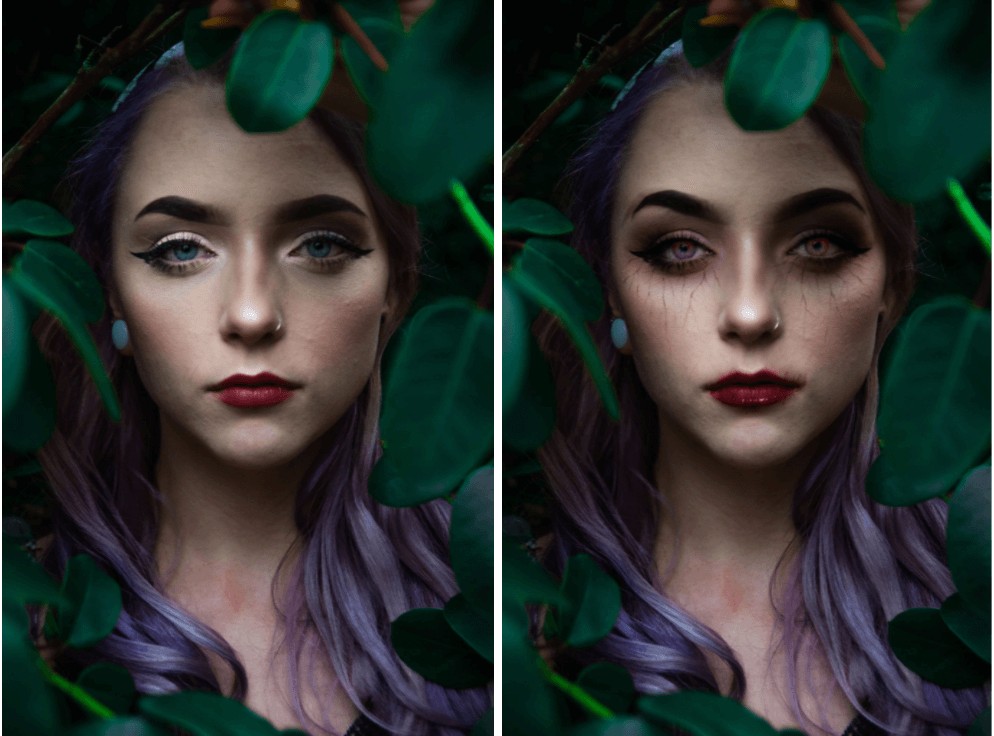 Good news: You don't need to have an insatiable thirst for blood to nail your vampire costume. That's a relief! The Vampire filter has all the bloodshot eyes, crimson lips, and soul-sucking horror you could ever need to make everyone scream! Your only assignment is to get the costume. Our Halloween makeup will take care of the rest!
Magnificent Mermaid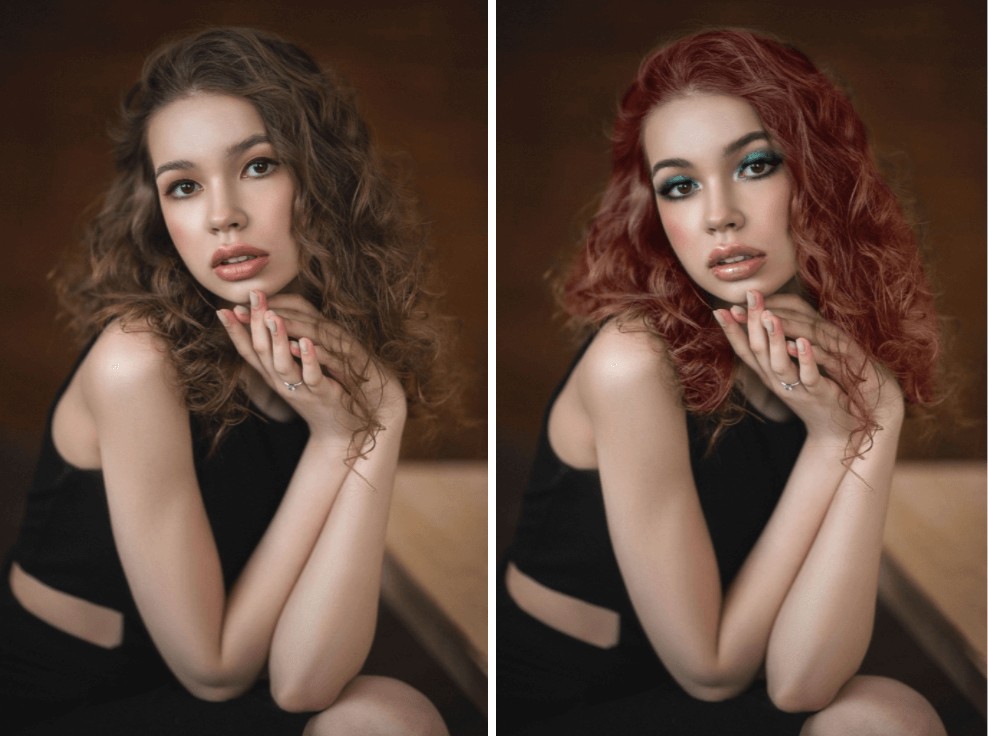 Discover the magic that happens under the sea when you use this glittery green look to transform into The Little Mermaid! Subtle but effective, this dramatic eyeshadow goes a long way in channeling your inner Ariel. Bonus: Head over to the Hair Dye tool and mask your hair in Coral, Ginger, or even Mauve to finish off the look!
Wailing Witch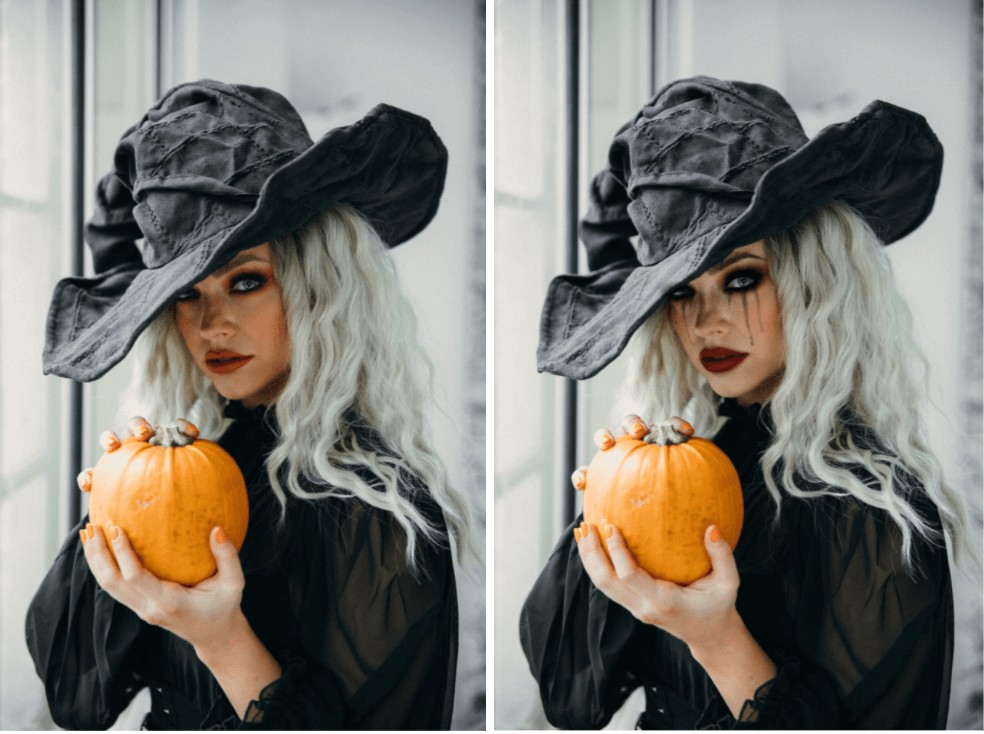 Dressing up like a witch isn't enough to creep out your family, friends, and your followers' feeds. If you plan to dominate this Halloween, you need a diabolical look to go with that costume. And we've got just the one. Our Gothic Halloween makeup filter's dark tears will serve up the most dangerous stare that's bound to scare!
School Girl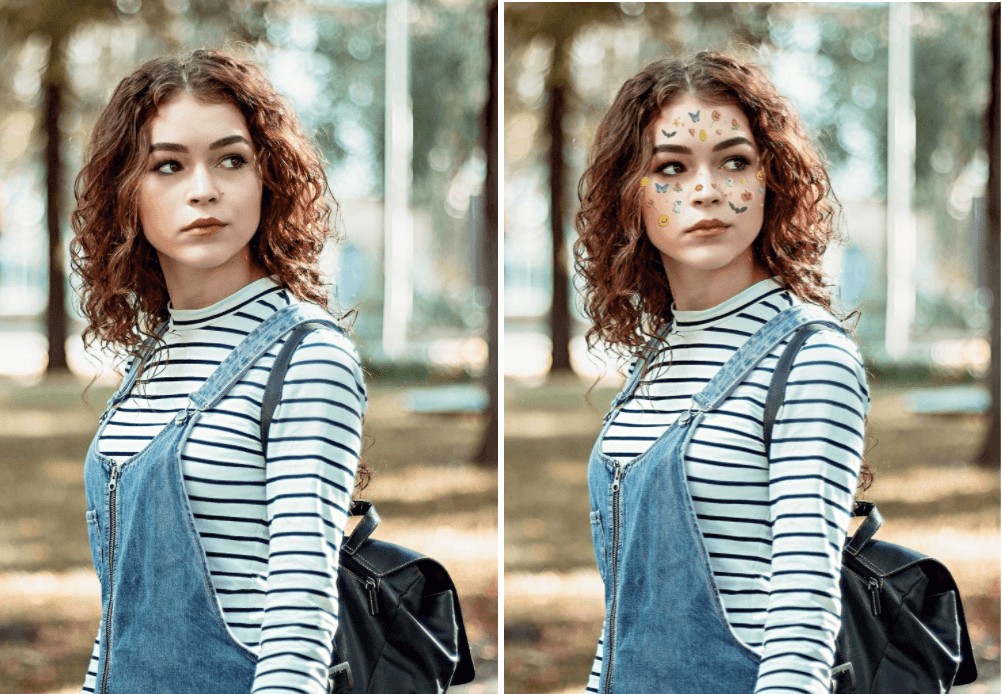 Olivia Rodrigo's sticker-filled SOUR look took us all the way back to our school girl days. Truth is though…we never really got over our sticker obsession. So we love that they're trending right now and we plan to go hard with this new Stickers Halloween Makeup! Pair it with your most innocent outfit and a backpack to relive your childhood for one night!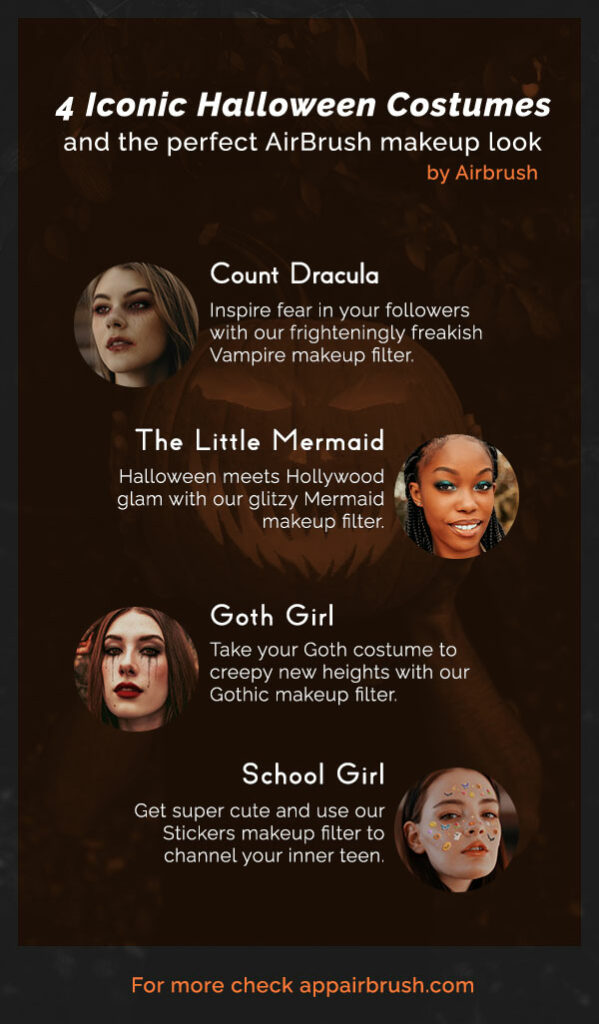 Do you want to gore it up this Halloween? Are are you just interested in getting your cute on? Either way AirBrush, the easy photo editor has got you covered. But, with so many cool options to play with, you don't want to wait until the last minute to try out these Halloween Makeup Filters. Start creating now and share your edits using #AirBrushApp. And don't forget to follow us on Instagram @AirBrushOfficial for more tips and tricks to keep your creepy levels high all Spooky Season!