A tried and true way to get your content seen at all times is to partake in trends and large-scale events. And though there are a couple of those to choose from this month, a World Cup marketing campaign is a perfect way to ensure that your content is seen. That's even if your primary business has nothing to do with soccer or sports. AirBrush has a few ideas about how you can translate existing assets into World Cup promotional material. Let's show you how!
Makeup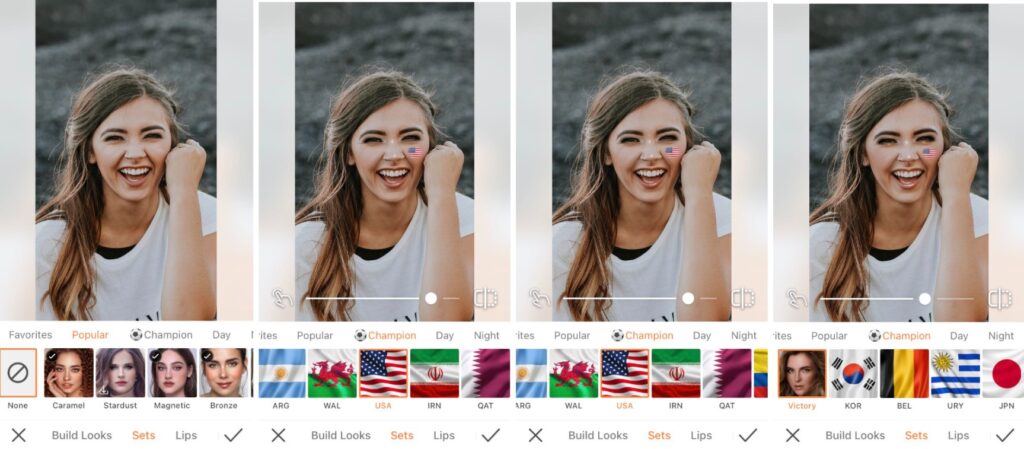 We're known for our options when it comes to Makeup and we always have something prepared for the big events. For your World Cup marketing campaign, we have all 32 participating team flags available. Meaning your promo material can support any team depending on your location or target demographic. Keep it current by only using team flags that are still in the running at the time you plan to post. Alternatively, opt to keep your models neutral with the golden Victory Makeup.
Background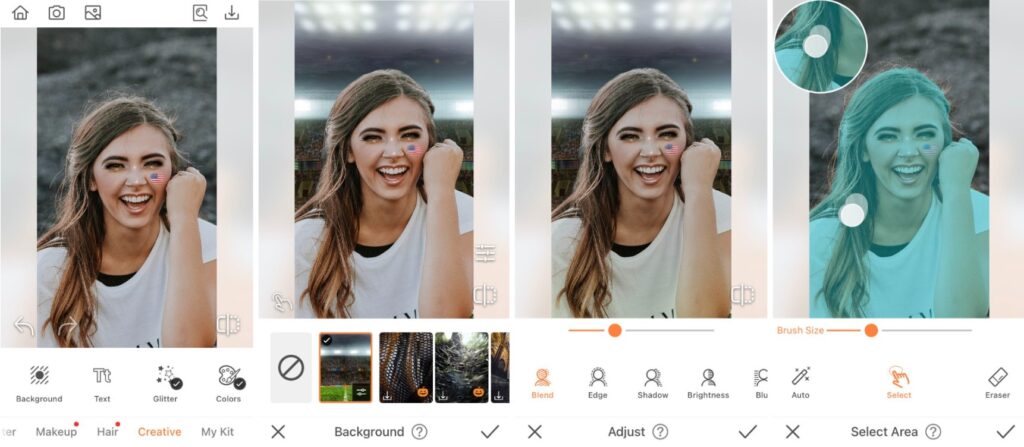 Use Background to completely change the mood of an old visual asset. Transplanting your subjects into a stadium, a watch party, or even onto the pitch itself. The great thing about Background is that you can upload your own backdrop photo to transport your existing asset to a soccer-themed location. The second great thing about this tool is the ability to customise the edit so that edges are crisp, colors are blended and everything looks like it was meant to be there.
Filters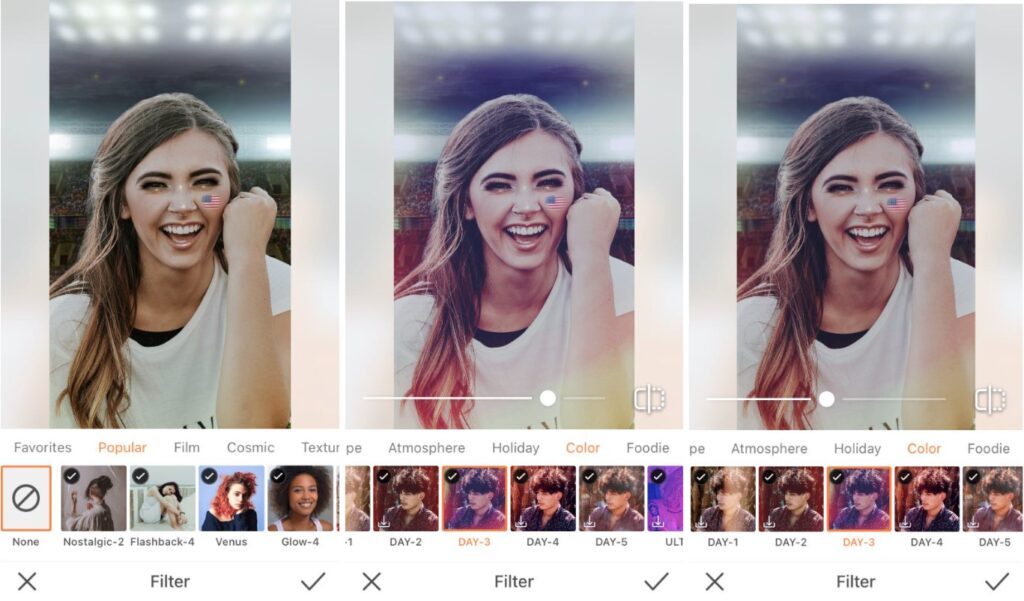 Nothing affects a photo like the lighting and the resulting color grading. Reflect the high energy of every single match with the light, color, and flare of our powerful Filters. Keep in mind the location of this year's World Cup. Hot, bright and arid – use Filters that reflect this. We recommend our Twilight Filters to get the look for your World Cup marketing campaign.
Text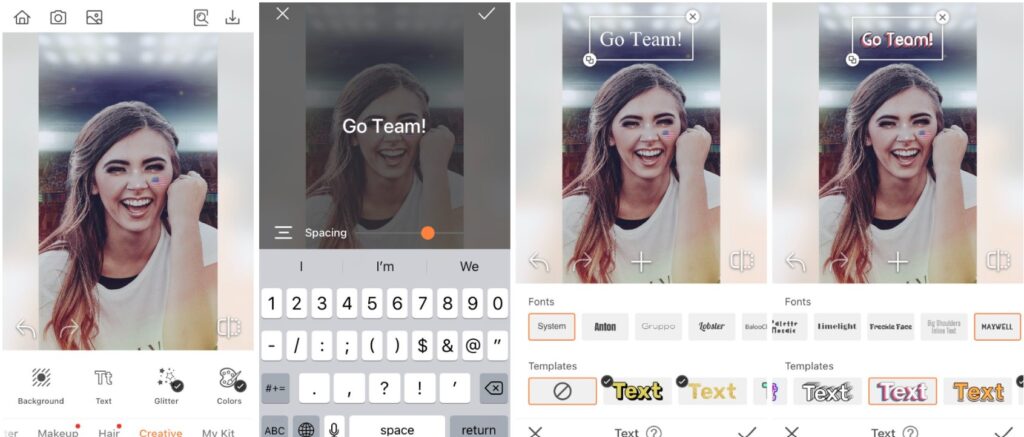 Whether you're rooting for a team or promoting a sale, use the Text tool to deliver your message to your audience. Fortuitously, there are many fonts and display options to choose from. That includes font color, style, background, opacity and more. Showcase your brand colors or chosen team colors and add an encouraging slogan to keep things simple. As we've said before, your brand's World Cup marketing campaign doesn't have to re-invent the wheel to participate.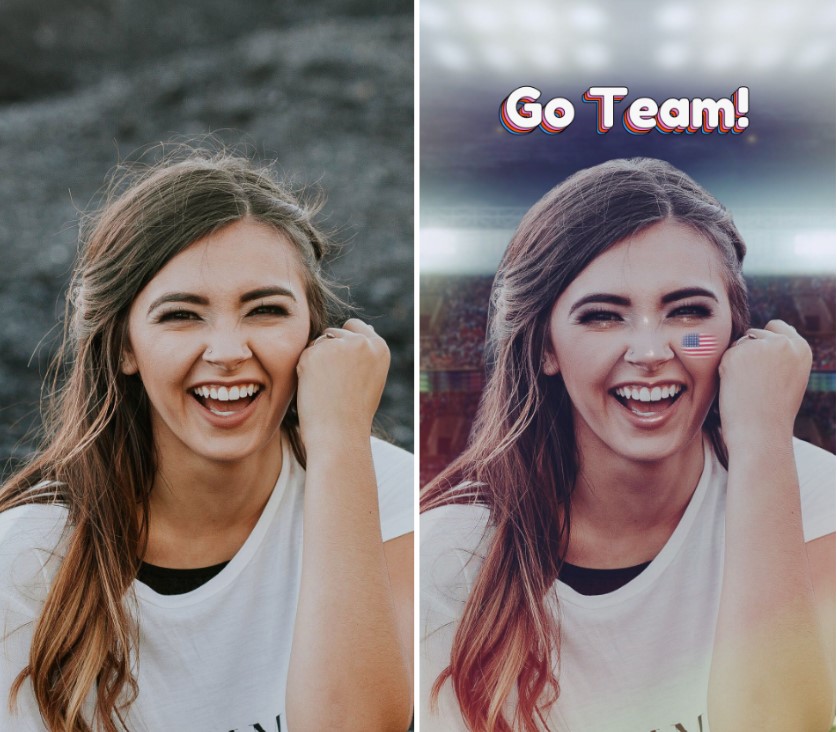 That's not too intimidating, is it? Just four tools can get your existing assets ready and reusable for a World Cup marketing campaign. There's no need to go overboard or pretend that your business is closely aligned with football. AirBrush, the easy photo editor, provides easy ways to keep your social media pages trending during a period when most people are tuned in and seeing a majority of football content. Tag your final edited visual assets with #AirBrushApp and then follow us @AirBrushOfficial for the latest tips, tricks and hacks.