If you want to jump on the St Patrick's Day trends this year, this post is for you. Of course, we'll be using St Paddy's well known green theme color. So buckle up me laddies, AirBrush is throwing down with an edit in honor of this fun-loving holiday.
Hair

Green may not be the popular hair color choice but for special holidays like St Patrick's Day, it's great to have the option. And you have that option with AirBrush. Our Hair Dye tool lets you color your hair to match the day's color theme.
Glitter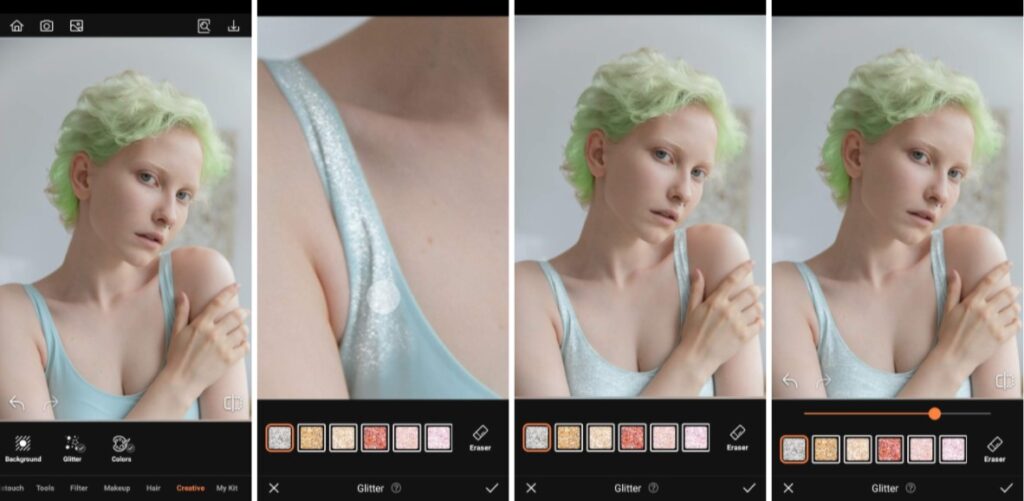 We may not have a dedicated green Glitter shade but we've all heard about toppers, right? Swipe a complementary shade over the green in your photo to give depth and texture to the item. Or apply to your makeup for a glazed effect.
Makeup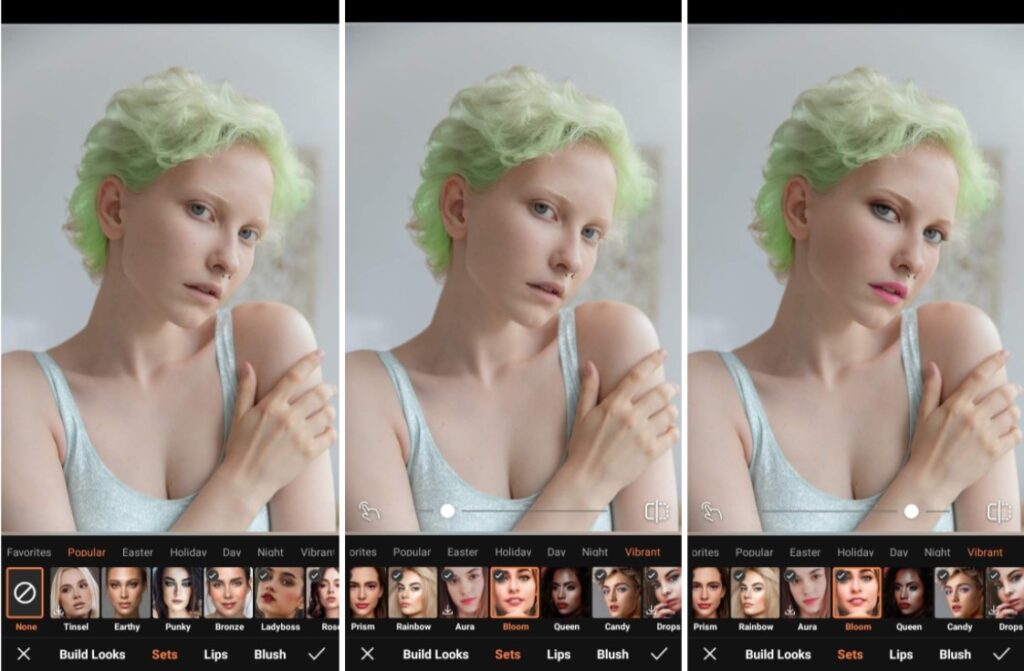 A St Patrick's Day makeup look calls for true commitment and perhaps some skill with the blending brush. If you don't have the time for either, AirBrush's Mermaid Makeup set instantly applies a look worthy of St Paddy's himself. Choose a bold or subtle look depending on your preference.
Colors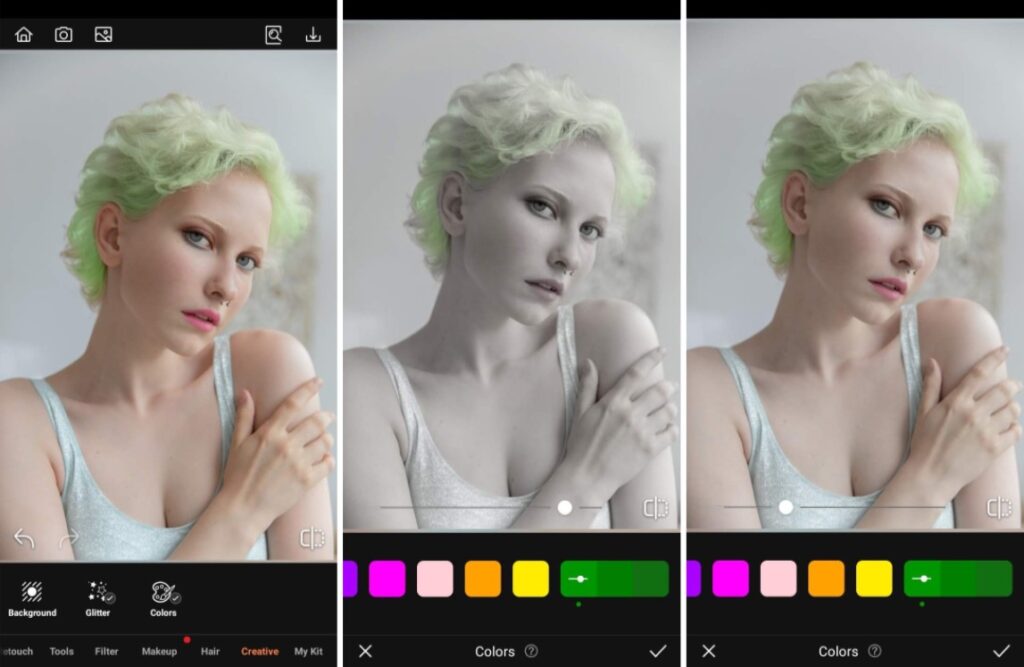 One of the most opportune times to use Colors is when you're trying to emphasize a color theme. The St Patrick's Day green can be dialled up while fading the other colors in the picture. Let the viewers be sure about what you're celebrating with the clear tint of green.
HLW-5 Filter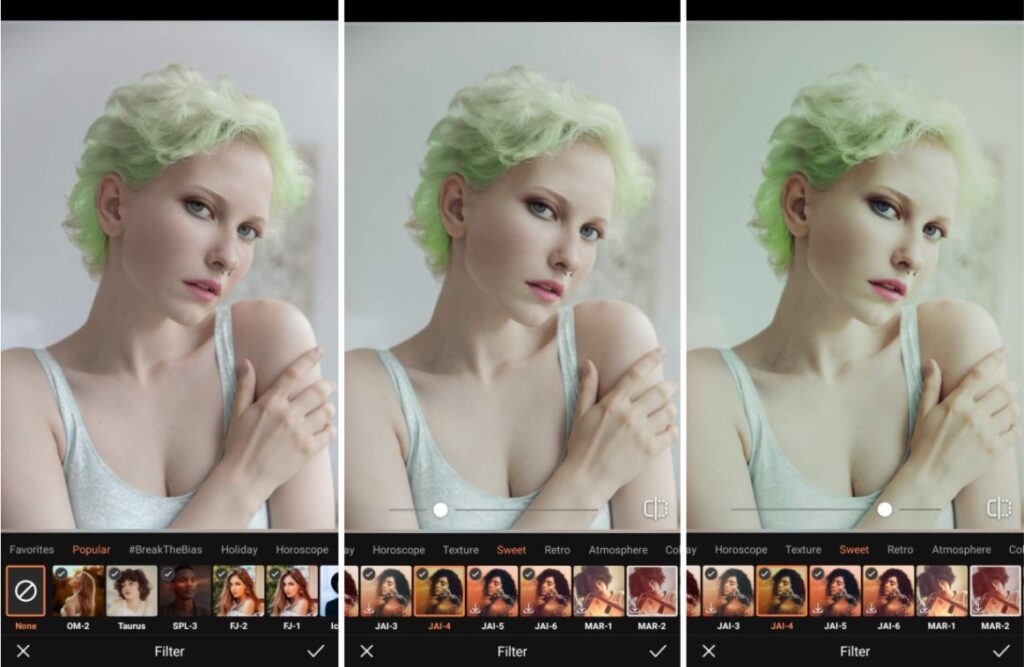 Finally, you can change the perspective of your photo as seen through grass colored glasses. The HLW-5 Filter accomplishes this in one tap. Maximum effect may wipe out all your previous editing, so toggle the slide bar for a light but definite tint on your St Patrick's Day edit.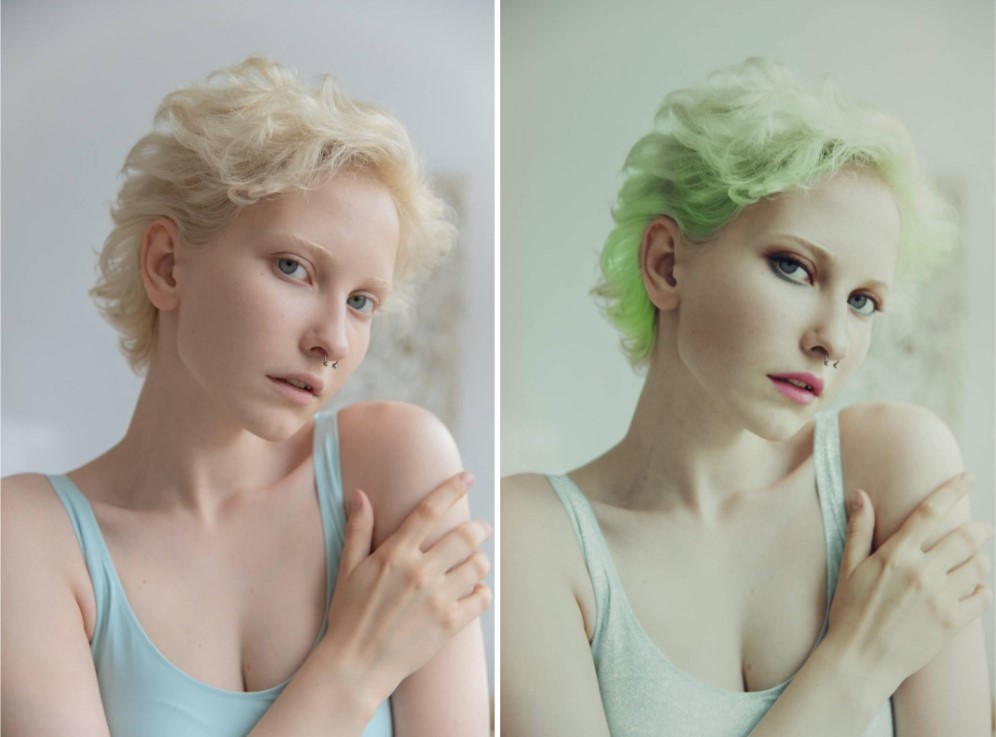 Once you've got your St Patrick's Day edit in the bag remember to post for good luck. We can't promise you a pot-o-gold but we can promise your pic will be trending with AirBrush, the easy photo editor. Tag your pic with #AirBrushApp and then follow @AirBrushApp for the latest in editing tips and trends.