This spring, it's all about the #powerofmakeup as we prepare to step out into warmer temperatures. With Easter just around the corner, we've put together some fabulous Easter looks to help you embrace the spirit of the season. If you're an AirBrush OG, some of these makeup sets may look familiar, but we've also dropped a few new, fah-bu-lous looks to keep your edits looking fresh. Start scrolling to feast your eyes on our collection of cute Easter makeup looks!
Pastel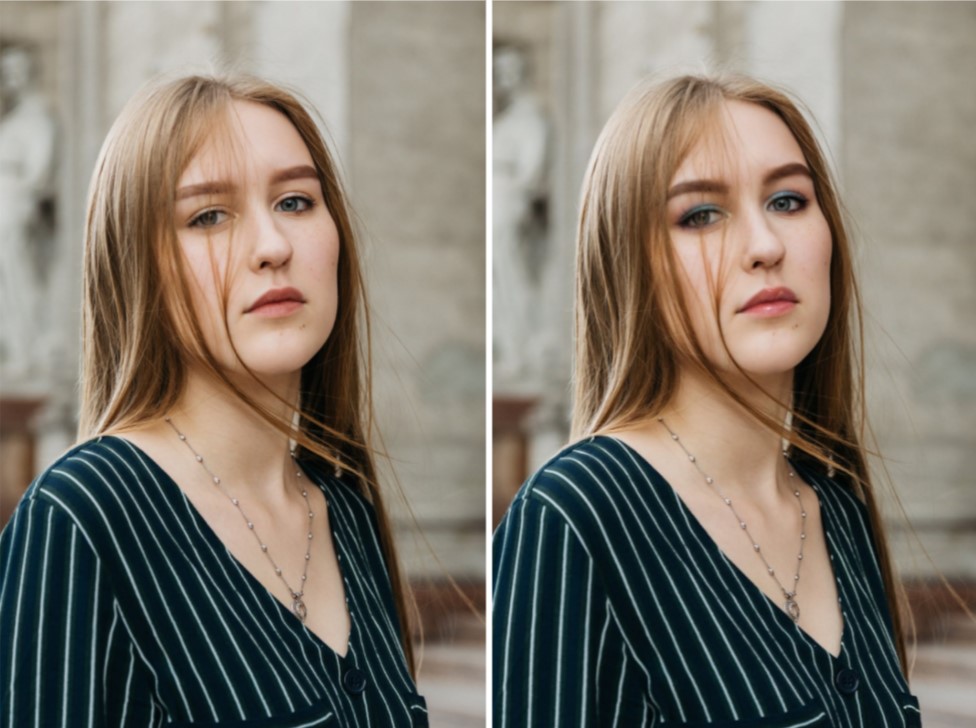 When we speak of trends repeating themselves this retro color combo is a great example. Color is in this spring and Pastel serves up soft hues in pink and blue to keep you on-trend for Easter makeup looks. Despite the soft name, the makeup look is bold and requires inner confidence to pull off.
Azure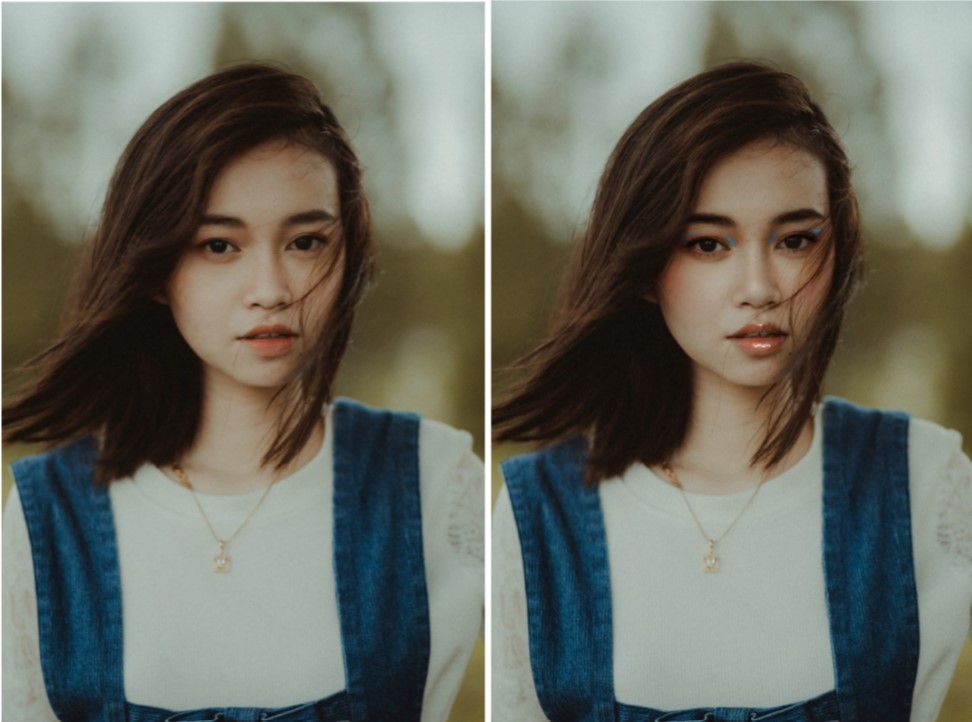 As we hit the outside in droves, it's time for the festival season to start revving up. Azure's bold, blue graphic liner and sheer lip gloss hit the mark for an epic daytime party look. The details may be small but pack a noticeable punch.
Petals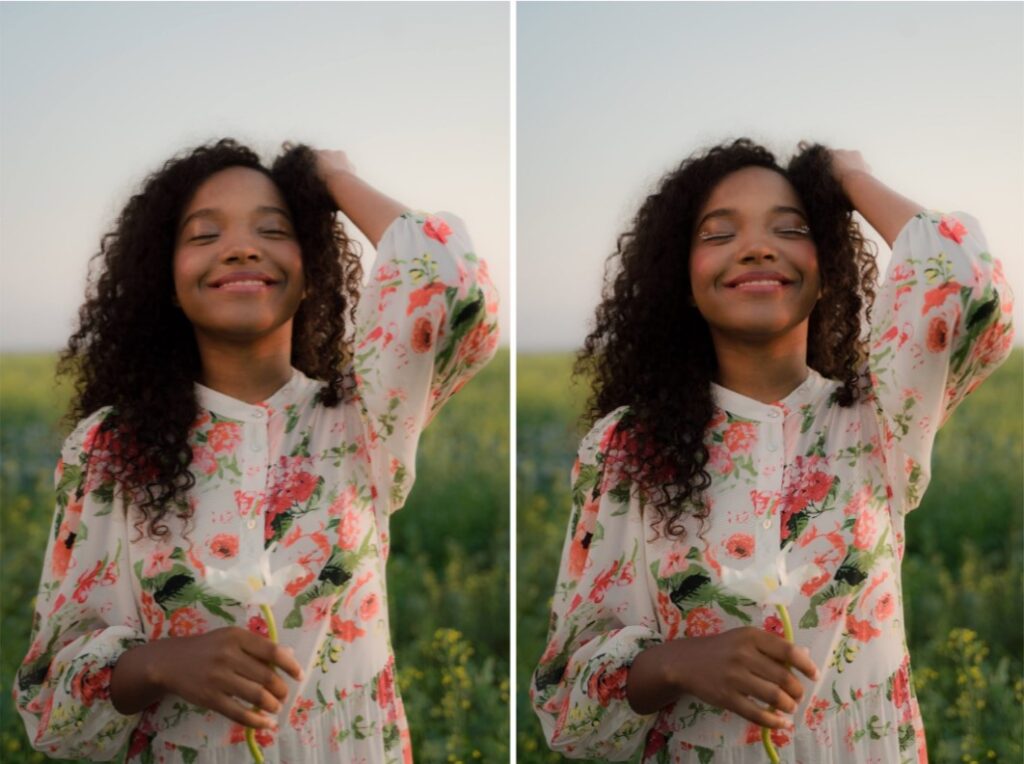 Talk about a festival throwback. The Petals makeup look hardens back to the flower power era with a minimal and modern twist. This Easter makeup look also plays into the graphic liner trend this Spring. White liner is a definite stand out but the delicate lines of this Easter makeup look balances it well.
Lilac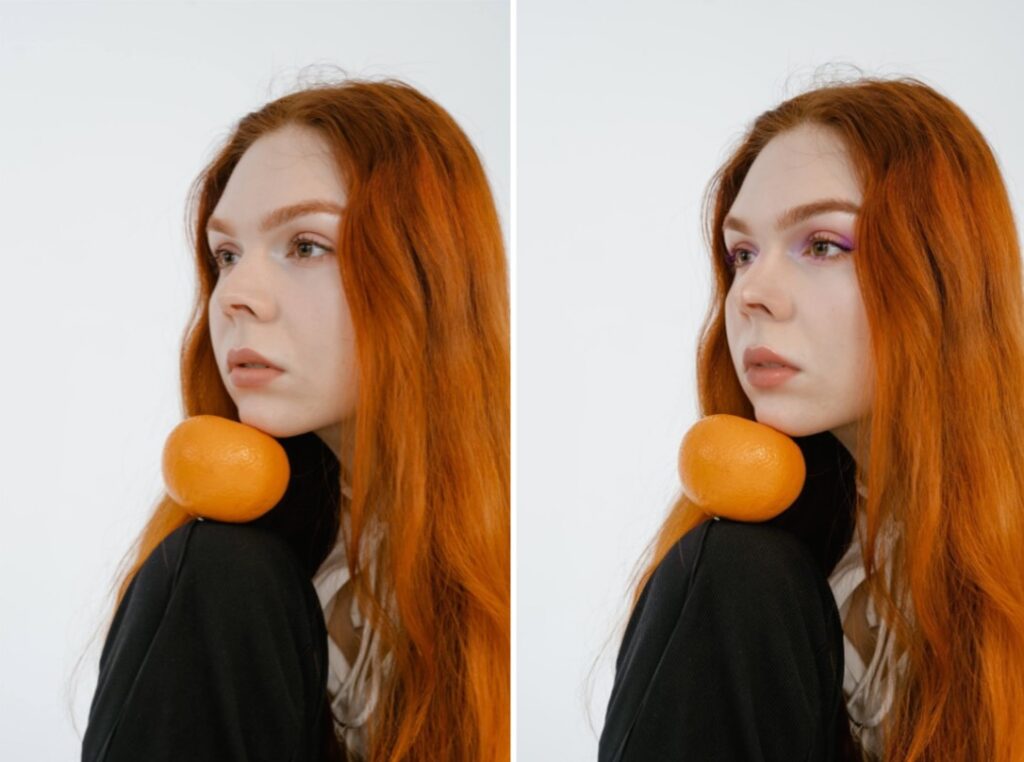 Following on from the graphic liner trend, this Easter, we're accommodating the bold brights trend. Lilac gives a monotone, semi-smokey eye in this popular purple hue. This floral color falls in line with the spring spirit and will have you feeling as fresh as the fresh buds making their debut this season.
Velveteen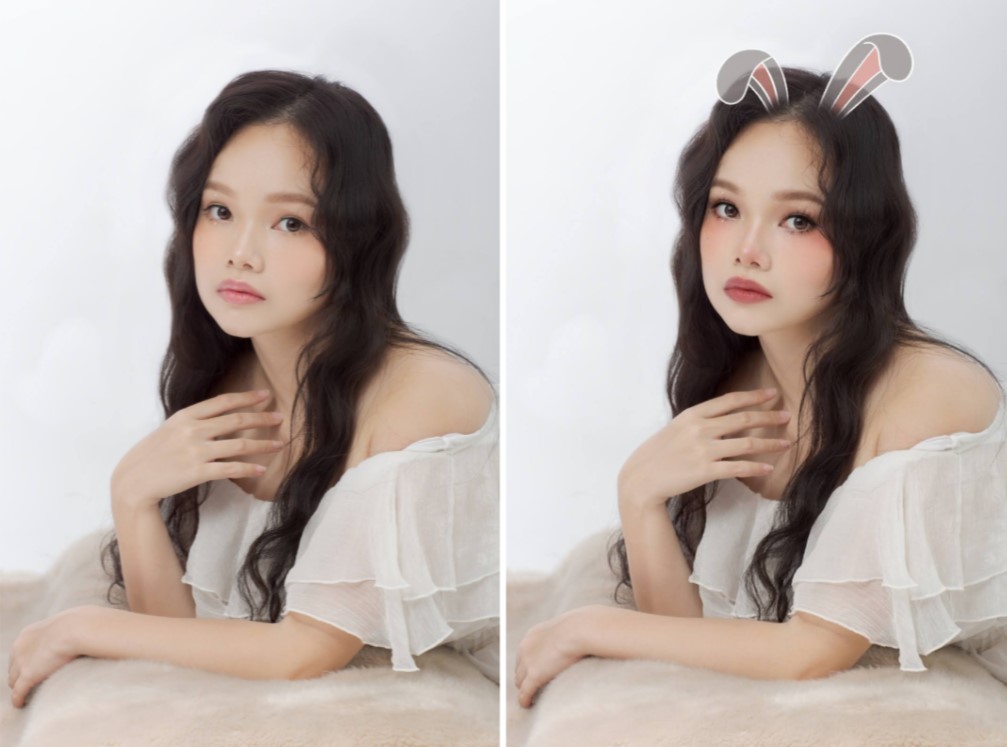 Easter fun isn't reserved for kids and to help perk up your inner child with our Velveteen floppy ears. But you don't have to worry about looking childish, the Velveteen look comes with bold eye makeup to establish your maturity.
Lola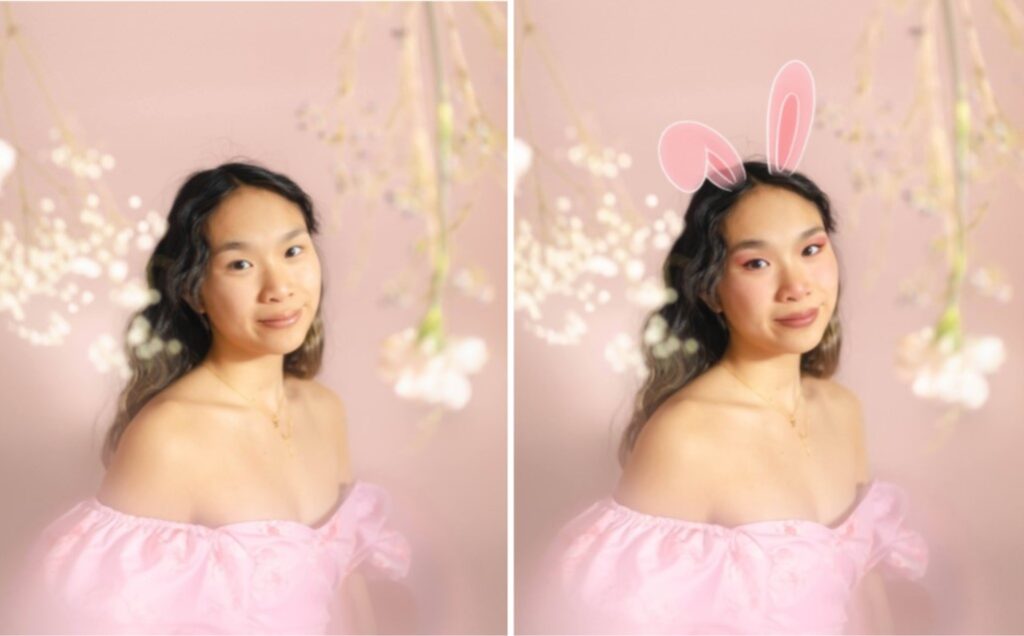 If the darker Velveteen is not your jam, then the Lola Easter makeup look serves the same level of fun but in a flirty pink. Cute bunny ears and eyeshadow included, this all-pink look is perfect for Spring and should pair well with most of your seasonal wardrobe.
Bunny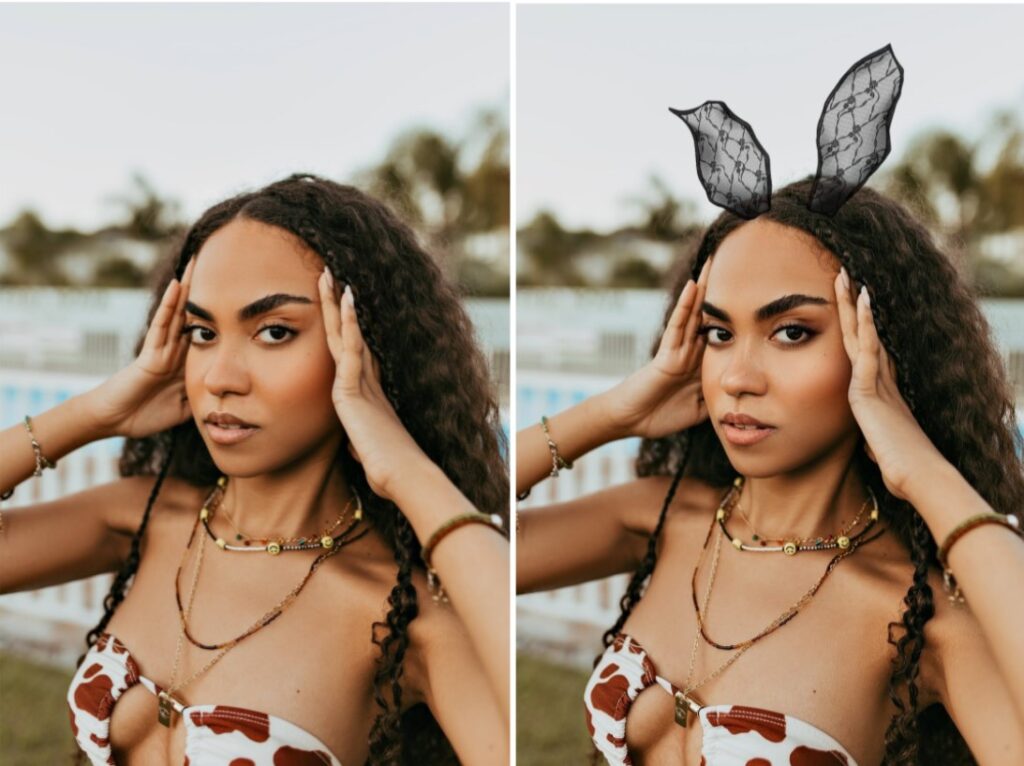 We know you don't usually think of black lace when you think of Easter but we think there are no makeup rules. The Bunny look adds spice up your Easter edits by creating a sultry look with lacy bunny ears. This is definitely the adult of the bunny looks and can be intriguing when paired with a more conventional springtime look.

Getting into Easter makeup looks is easy when the makeup sets are fierce as these! Whether you're feeling the Easter vibe specifically or want something unique for Spring, you can trust that AirBrush, the easy photo editor, has got you covered. When you get your shots edited and posted, use #AirBrushApp to tag them, then follow us @AirBrushOfficial for our latest tips, tricks, and hacks!