Euphoria is back with their second installment and we're feeling euphoric about it. While the show can really take us on a rollercoaster of emotions, the aesthetic is never not peak perfection. The neon glow, the glitter eye makeup, Jules' eccentric style in contrast to Rue's androgynous swagger. It's all there and we can't get enough. That's why we're pumped to show off our euphoric edits to get you to Euphoria.
Find Your Light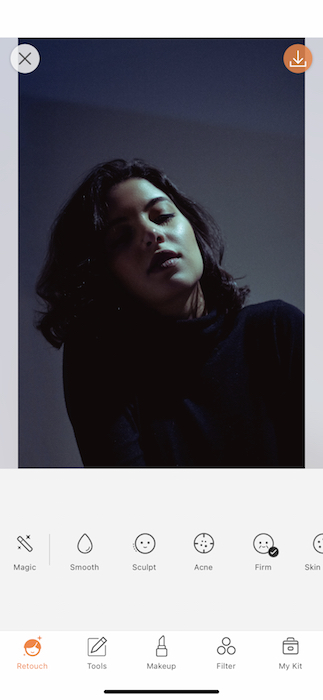 Find your moodiest pic. Those Euphoria kids are always moody.
Start off by opening your Retouch Tab.
Find the Relight Tool.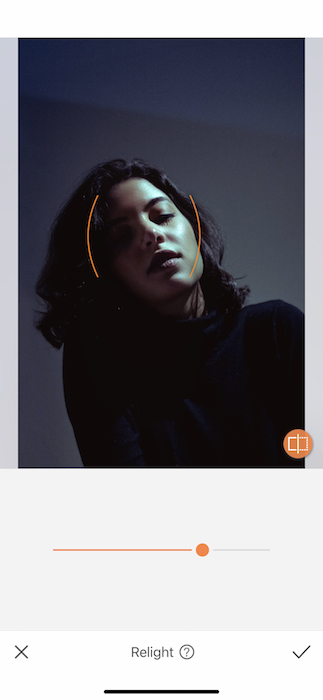 The Relight Tool allows you to increase the lighting on your face in order to make sure you're lit to perfection.
Once you've opened the Relight Tool you will find that it will automatically detect your face.
Use the center toggle to adjust the strength of the Relight Tool.
When you are done tap the check mark on the bottom right to save your progress.
Glitter in the Sky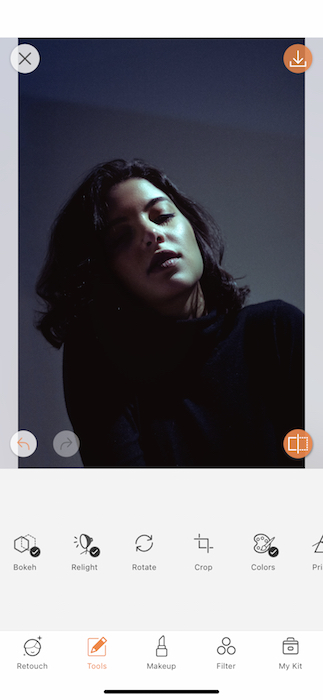 If there's anything that stands out in the Euphoria universe of vibes it's the Glitter.
Go to your Retouch Tab and find the Glitter Tool.
Zoom into your target surface.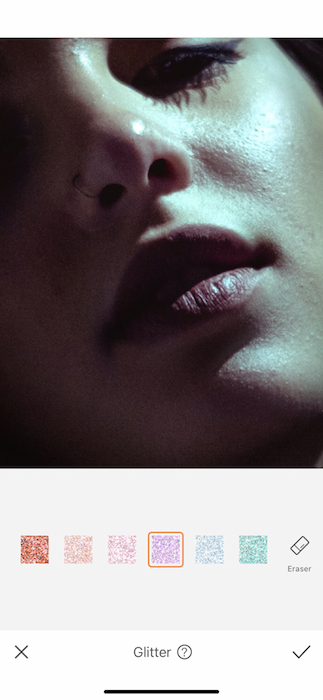 Use the Glitter Tool by swiping across your target surface.
You can switch between Glitter swatches as much as you'd like.
When you're ready to save your progress, tap the check mark on the bottom right.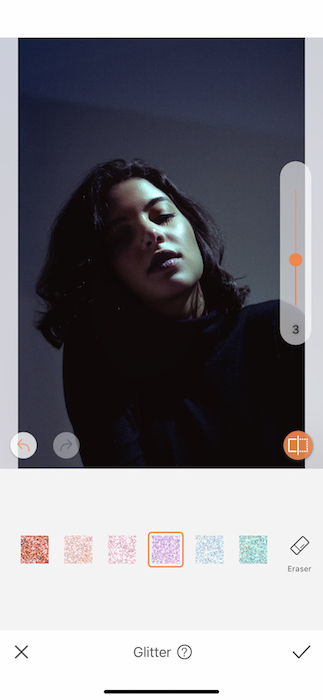 At the end of the day, Euphoria does love to show off a little excess so make sure to adjust the strength of your Glitter to the max by sliding the toggle on the right side of your image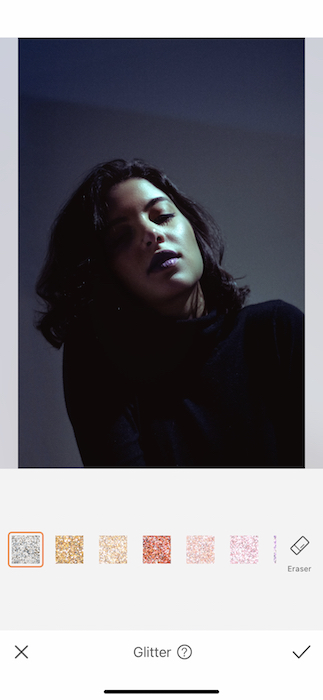 Once you're done with one surface, try another!
Using the Glitter Tool for eye makeup is the perfect trick to give your pic that Euphoria touch
Save your progress by tapping the check mark on the right bottom corner.
(Un)Filtered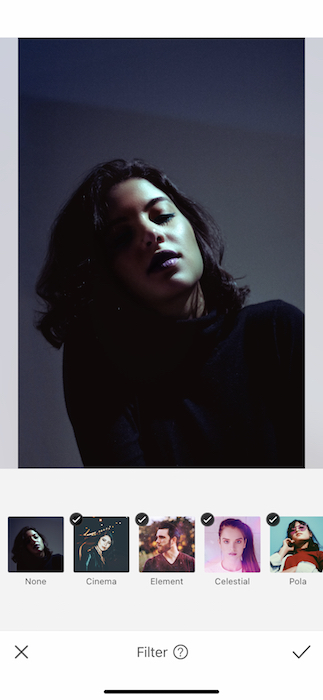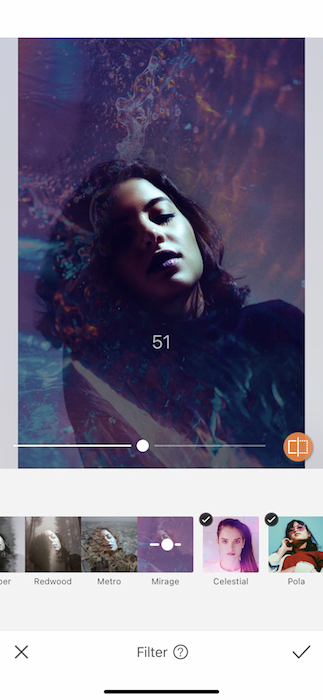 Consider this your Euphoria base coat.
Adjust the weight of the Filter by sliding the center toggle.
Use the check mark on the bottom right to save your progress.
Open your Filter Library one more time.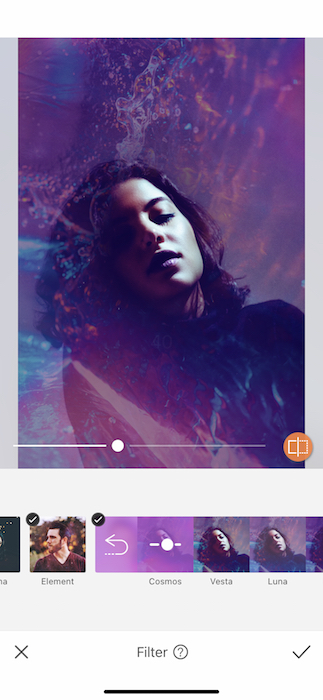 We can't finish a Euphoria edit without some vibey lights!
Use the Cosmos Filter from the Celestial Filter Pack to finish the job!
Don't forget… Tap that check mark to save your progress.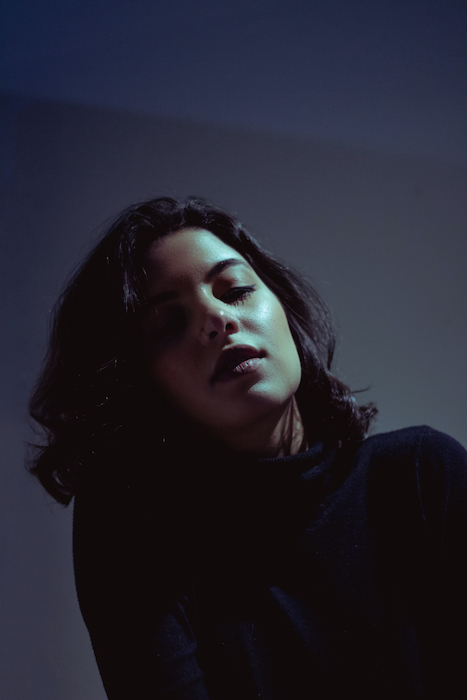 Now we're all ready to go for another brilliant season of Euphoria. Don't be too much of a recluse.. Show off your amazing AirBrush edits by tagging #AirBrushApp for a chance to be featured on the official @AirBrushOfficial instagram page. Now get out there and catch some vibes before the Euphoria premiere!