The shape of your body is for your choosing. You can give yourself any look you want with clothes, nutrition, workouts, and so on. Though, sometimes, having a little extra help doesn't hurt. We recently came across an article from US Weekly that mentions a pair of AirBrush leggings that give you a slimmer look. We may not have any leggings for you, but we do have a great app that can give you forever slim legs!
So, we want to take this opportunity to show you which two tools from the AirBrush app you can use to show off some slender legs!
Reducing
Leggings became a hit a few years back because they accent the lower body in ways that jeans never will. Your height doesn't matter, as long as you get a perfect size and the perfect pair. Leggings will make your legs look slender and long, not to mention they give a great boost to your booty.
In the AirBrush app, you can find a tool called Reshape. This option should be your first go-to whenever you want to focus on creating a slimmer look for your legs. Here is how to use it:
Choose a picture that shows off your legs and open the Reshape tool.

Choose the Light option.

Zoom in to the areas you want to edit and use the circular tool to make fine movements.

Zoom out to do final touches.

Choose the orange, rectangular icon on the bottom right to see the before and after to compare.

Use the back arrow if you need to redo any areas.

Finalize.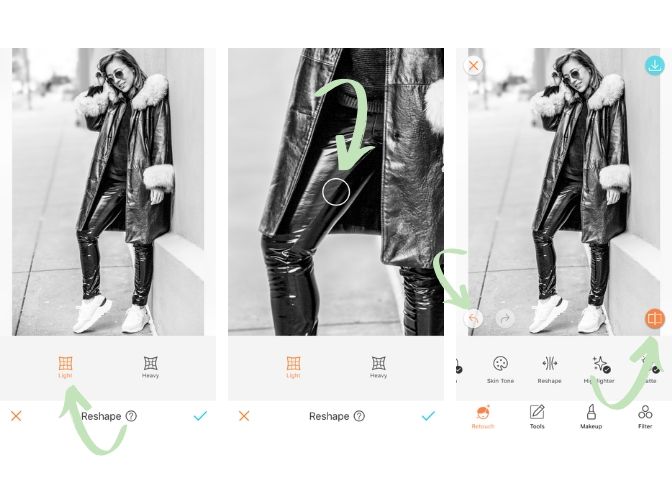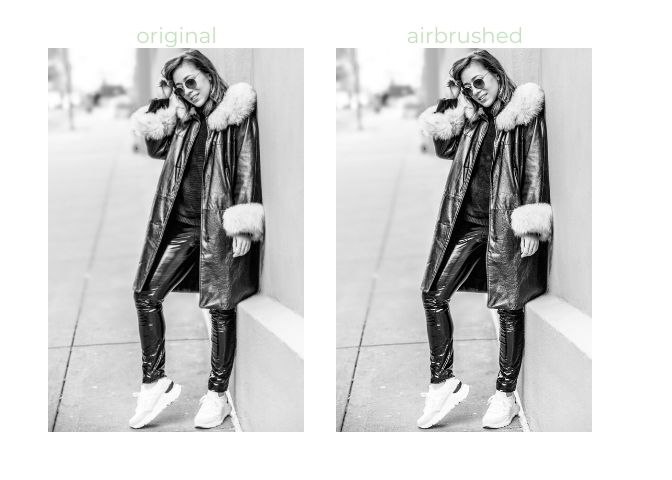 Creating Length
As mentioned before, your height does not matter, but sometimes lengthening the legs could help create a slimmer effect. The Stretch tool is your next step for shaping up your legs, just follow these steps:
Using the same picture, save the previous edits and scroll over to the Stretch tool.

A light orange bar will appear with two arrows, use these arrows to widen or narrow the size of the tool.

Move the tool over to the desired area (it's better to lengthen from the knee to the ankle), keep in mind other items in that zone will also be stretched out so you might have to make several adjustments.

Move the cursor to the right. A little will go a long way, do not overdo it.

Repeat steps 5 and 6 from the previous tool.

Finalize.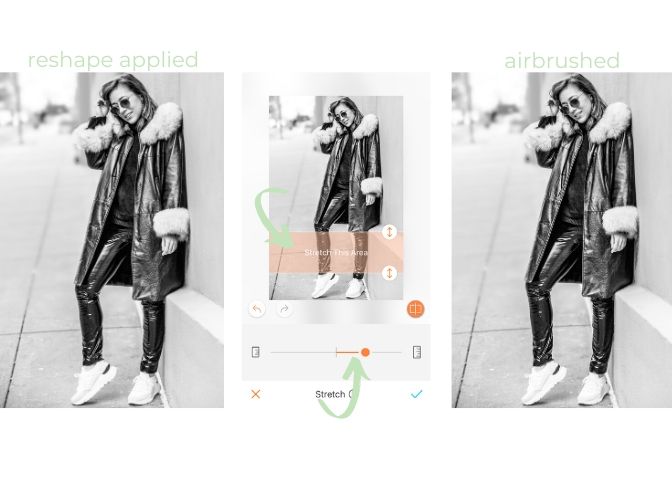 A Little Extra
With the two previous tools, you can easily create a slim look for your legs. Though, if you want an extra touch, you can go back to the Reshape tool and make some adjustments to your booty, use the same steps as before! We even used an extra tool to make it better.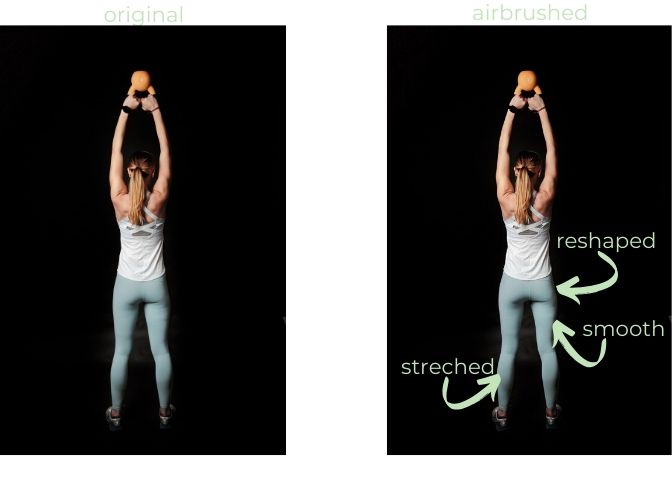 Endless
You can have forever slim legs whenever you want with just a few steps and of course, your AirBrush app. Do you know what the best part is? You can use these tools without having the BLACK/Premium version! ? Go ahead and tag us @airbrushoffical so we can see how well your legs turn out.