Mood is everything and fall is definitely a mood. What makes up a fall mood pic? Golden light, drastic shadows, a smokey overlay. All these things and more are what the Pola filter collection is all about. Moody vibes perfect for your next fall pics. The Pola Filter Collection infuses your pics with all the warm fuzzies you get in real life. So now's the time, snap a quick selfie and get ready to get your Pola on!
How to start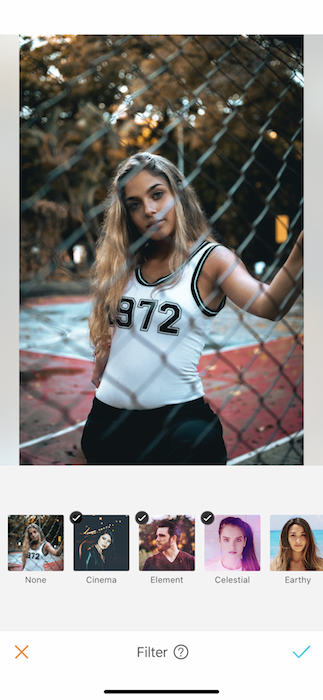 Let's start with a little trip to the market. The filter market that is! There you'll find multiple filter collections. Don't get distracted though! We've got a job to do. You'll find the filter market by scrolling all the way to the right on your filter page. You'll notice that there are different tabs for free and paid Airbrush filters. The paid Airbrush filters are accessible with a subscription. Scroll down until you find our Pola filter collections.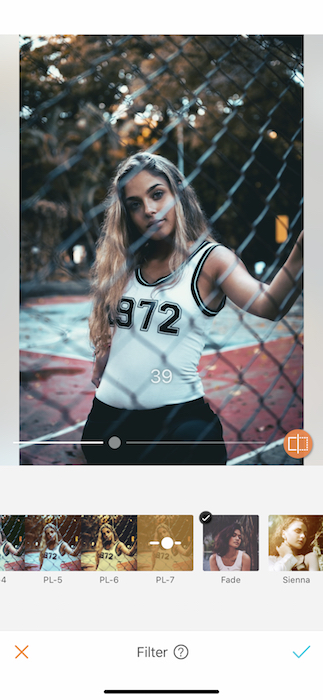 Now we're ready to have some fun! Once you download the Pola filter collection you'll find 7 brand new filters perfect for that warm fuzzy splendor mood we're going for. The first filter in the collection we're trying is PL-7. It gives each picture the perfect cool down wash with a hint of contrast. All the mood you could ever ask for. Don't forget that each filter is completely adjustable so if your preference is just a hint of richness then we're here to make sure you get exactly that.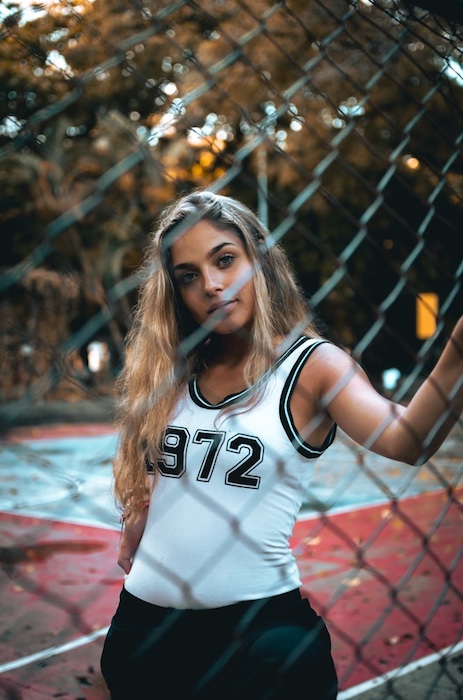 Just like that you've transformed that basic selfie into a brilliant, cool work of art. But, no one plays the lotto once, we've got 6 whole other filters to play with. Let's go!
5, 6, 7…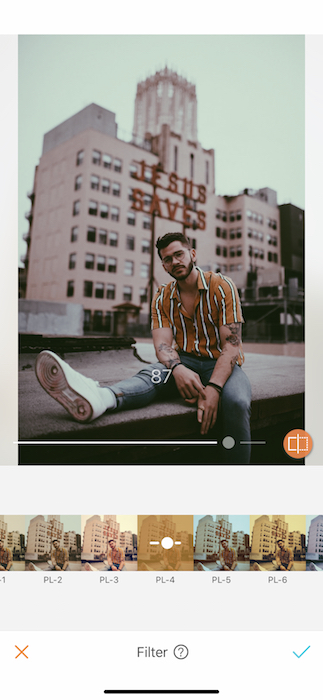 The right editing can make all the difference. The key to the perfect moody selfie is vibes. PL-4 is all of the above and more. You may be in the dead of summer but this filter will take you to 50 degrees and overcast. Just add a PSL in your hand and Dashboard Confessional song and you'll be in all the feels of fall.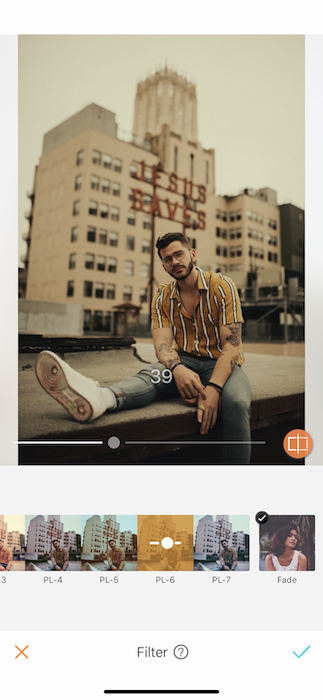 Or maybe we're looking for a vintage glow up. PL-6 gives us a smooth coat of honey tones and darkens the shadows. The master level balance of warm and cool isn't always easy to achieve but with Airbrush it'll be a no brainer. Adjust the strength of the filter by using the toggle at the bottom of the picture and just like that we're sliding down the Pola to a sick pic.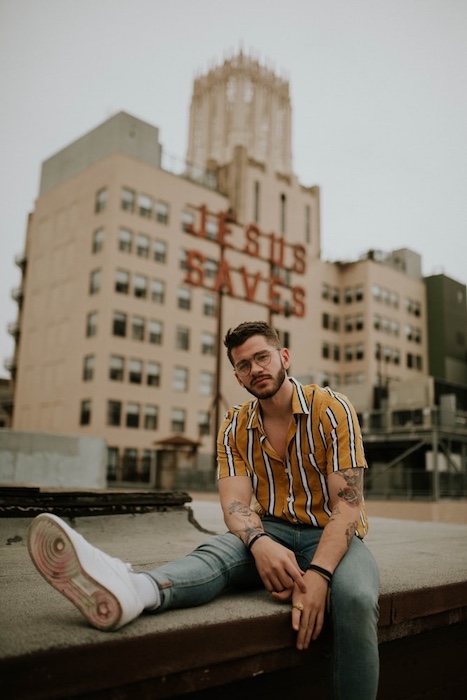 There she go slide down the Pola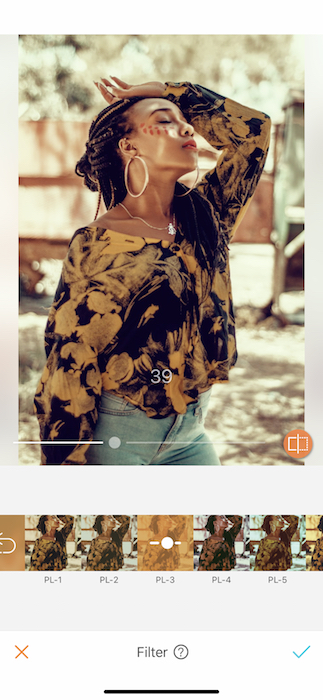 So you may think you know all there is to know about filters but we're just getting started. For our next picture we're going to throw in the PL-3 filter. Quickly adjust the strength of the filter to your satisfaction. Once you feel good about all of it tap the blue check mark to save your recent edits.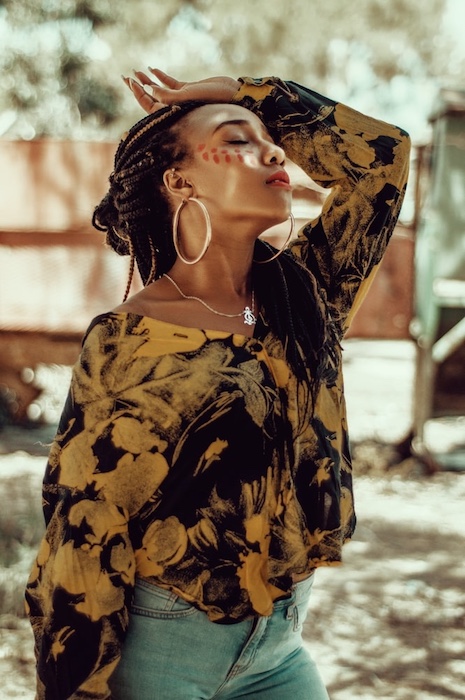 Now don't go running off. We're about to take this all up a notch.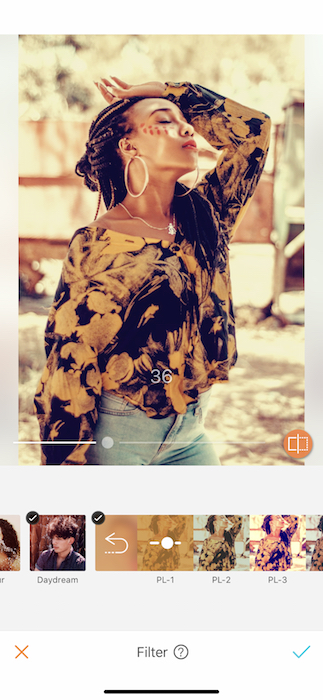 Just like we break out those sweaters and cardigans to layer up, we're going to layer up on our Filters. Go right back to the Filter bar and tap on PL-1. You'll most likely won't need the full strength of this filter but you'll notice that the combo adds an incredible depth to your image. Feel like you over did with the first filter? You can tap the orange X on the bottom left hand side and and then the orange back arrow on the image to return to the original image and start all over again. There's no shame in anyone's game when it comes to editing. Go back and forth as many times as it feels good. It's your art! Have fun with it!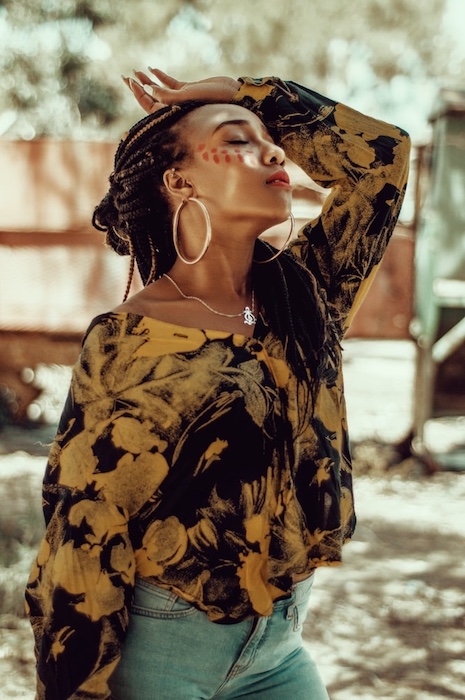 There you have it! You're basking in fall moods! Looking for more intel on filters in general? Check out our post How to Use: Filters. Now that you're bulked up on your AirBrush skills, make your way into those fall vibes. Make sure to use #AirBrushApp hashtag to be featured on @AirBrushOfficial! You'll have the world falling in love with your pics.