Whether you're a casual Christmas lover or you're the type to go all out, AirBrush will have your nails looking holiday ready. Is there anything as satisfying as decorating the house, breaking out the themed sweaters and proclaiming your love of the season with a crisp holiday manicure? We don't think so. Instead of trying to book an appointment in this super busy period, you can get your holiday nails using AirBrush and a selection of tools that makes getting festive super easy.
Background

We all know that nail art is the real champion of a holiday manicure – if you're into that sort of thing of course. Using the Background tool, you can import any picture or pattern, in any color. It is then easily applied to your nails. We've got Christmas and holiday backgrounds pre-loaded but if you want something specific, you can take a fresh photo or download any pic and fit it on your nails. There's even the opportunity to fit a family/friend photo on the back of your hand – you may need a closeup shot but it'll be quick and easy nonetheless.
Glitter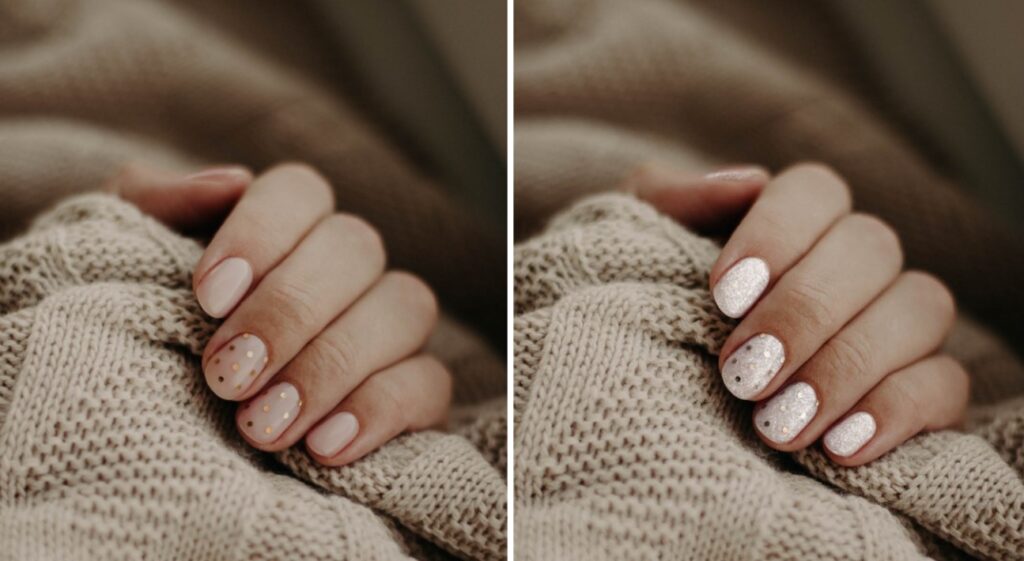 There's nothing quite as essential to the holidays as a bit o'shimmer and sparkle. Glitter will add that twinkle to your fingertips faster than a dashing reindeer. As with all our tools, Glitter is easy to apply to your photos, using those same fingertips. With a swipe of your finger, choose from the colors we have curated for you. With a toggle of the sliding bar, adjust the intensity of the sparkle. And should you make a slip, achieve with the built-in glitter eraser.
Skin Tone

Skin Tone opens up the full spectrum to you for a classic, color-only holiday manicure. Keep in mind that the color you choose is translucent when applied to the nail bed. That said, we're rather proud of the color range we have on offer. Don't limit your imagination, you can also play with creating your own patterns or simple nail art by layering colors. With the ability to adjust saturation, challenge yourself to create a holiday manicure using the traditional Christmas color palette.
Reshape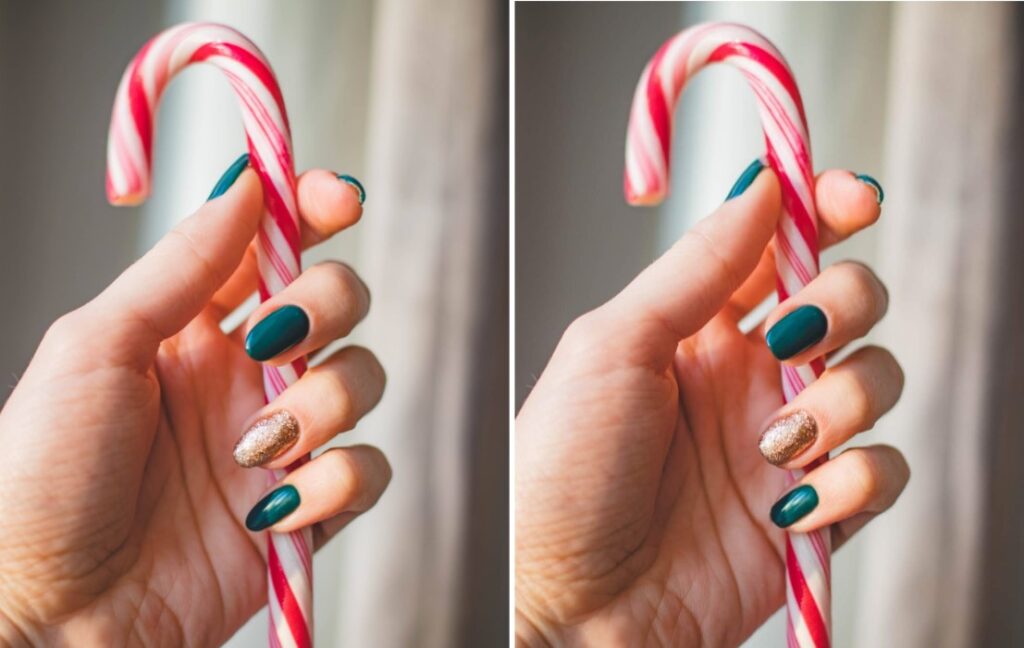 Reshape is perfect if you're looking to add some length and shape to your nails. This tool allows you to pull a small section of your photo in any direction to resize and reshape them. This way, you can create for space for holiday-themed nail art. Or perhaps you think your fingers are actually too tapered and you'd prefer to have a softer look. You can use Reshape to make your fingertips look more rounded or squared. The same applies to knobby knuckles – reel them in with Reshape.
Text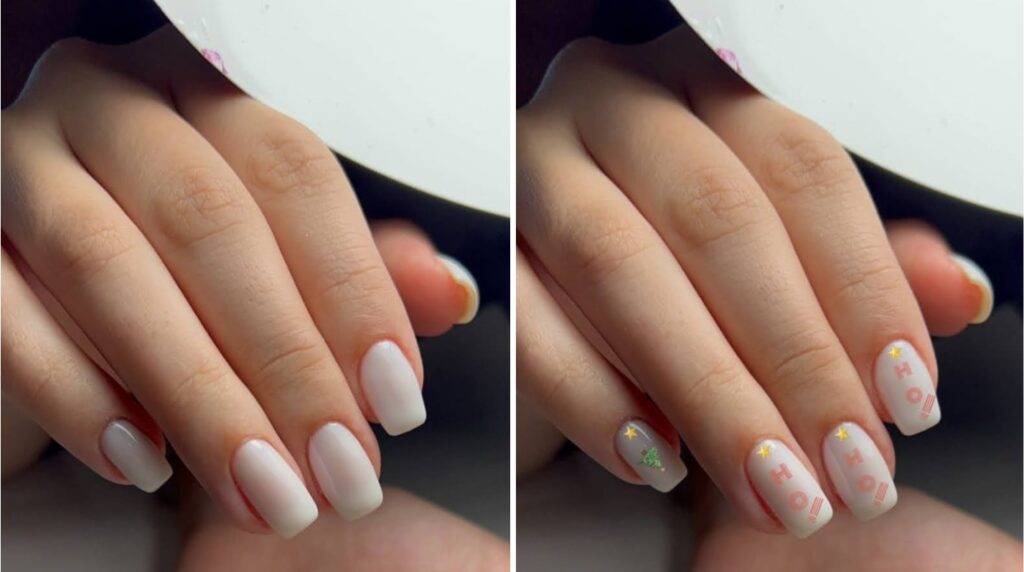 Maybe you'd like to send a more direct holiday greeting, via your nails. There's literally no better way to spell it out than with Text. The best part of this tool is the numerous customization options available. Spell out your name, Santa's name, holiday greetings or anything else you can fit on your fingernails. You'll find that you have Serif, Sans Serif and Cursive fonts, all the colors, speciality styles, opacity and more to make your holiday manicure its festive best.
Which of these tools are you most likely to use? Some are more subtle and others are a proclamation for the Yuletide season. Remember that while you can use the tools one at a time, you also have the option to layer these AirBrush tools to get your perfect holiday manicure. When you've taken your pics in your holiday setting, in your holiday fit and with your holiday nails, tag us when you post online with #AirBrushApp and then follow us @AirBrushOfficial for the latest tips, tricks and hacks for the holidays.