Tired of your manicure failing you when you most need it to shine? AirBrush is here to make your life easier (and your nails so much better). Our app has all the tools you need to give yourself the best (virtual) mani you can imagine. Add color, glitter, different textures, and nail your latest nail art – literally lol
Stamp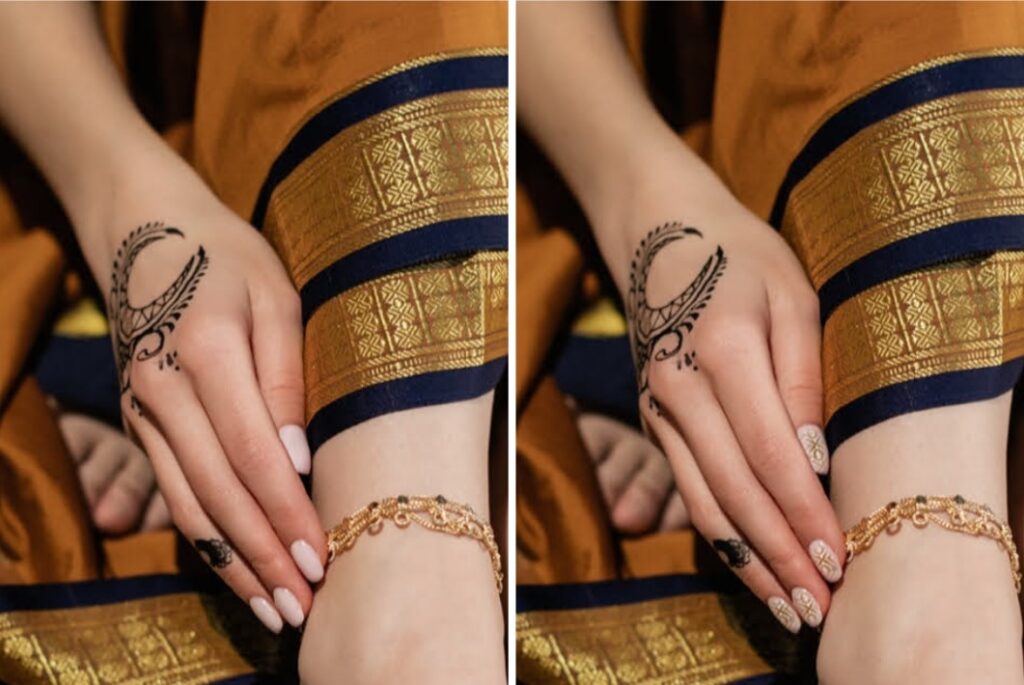 If you're one of the matchy-matchy girlies, we've solved your problem for life. You can pull the color of any part of your outfit and fill your nail color to match. The Stamp tool lets you grab a color or pattern, and paste it to create a perfectly matched virtual manicure. Can you envision a ditzy, floral pattern from your summer dress, on your nails? We think it's pretty fabulous!
Background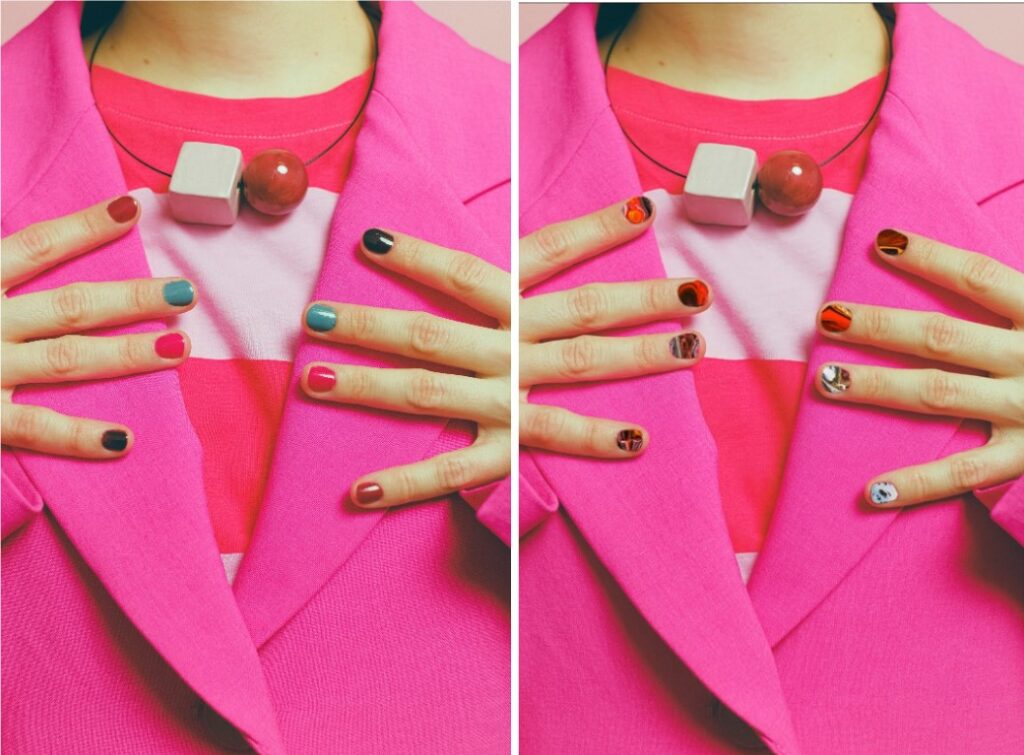 With the Background tool, you can import any picture, featuring any color, image, or pattern. You can then apply it to your nails. Digging the graffiti you saw in the city today? Grap a pic and it can be on your nails. Really feeling those redwoods from your weekend hike? Carry the memory on the back of your hand. The point is, even if it's just a unique color you've become enamoured with, you can transfer it to your nails, quick and easy.
Skin Tone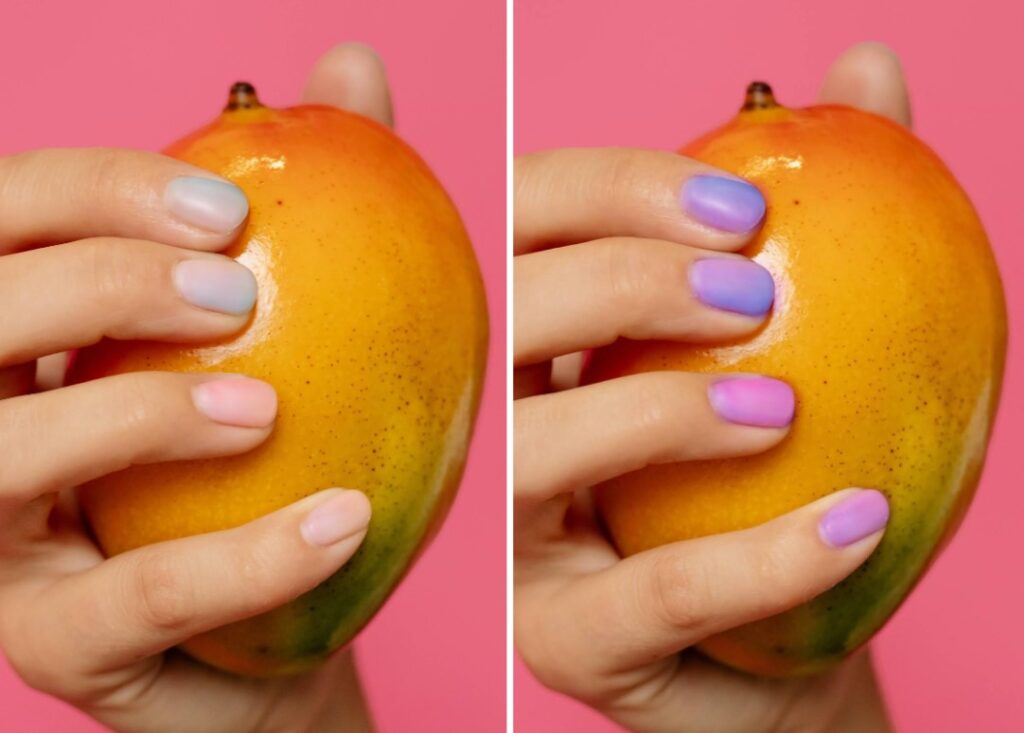 Color is half the fun when it comes to manicures and the Skin Tone opens up the full spectrum to you. Something to keep in mind with this tool is that any color you select is translucently applied to the base color. So the used Skin Tone color is always affected in this way. But that being said, the range to change your nail colors on the fly is impressive. You can even play with creating your own patterns or abstract art by layering up colors
Glitter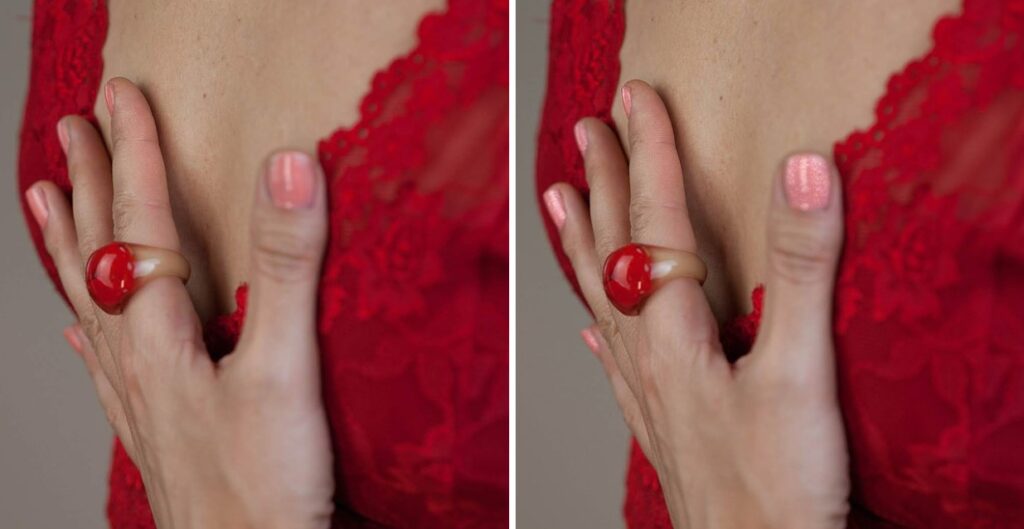 This is where the matchy-matchy girls meet the "shimmer and sparkle" girls. The Glitter tool adds a dash of shine to your nails. As with our other tools, Glitter is extremely easy to apply. It just takes a swipe of your finger. You have the choice of color and intensity and the precision of your fingertip to make your virtual manicure pop with glitter and texture.
Reshape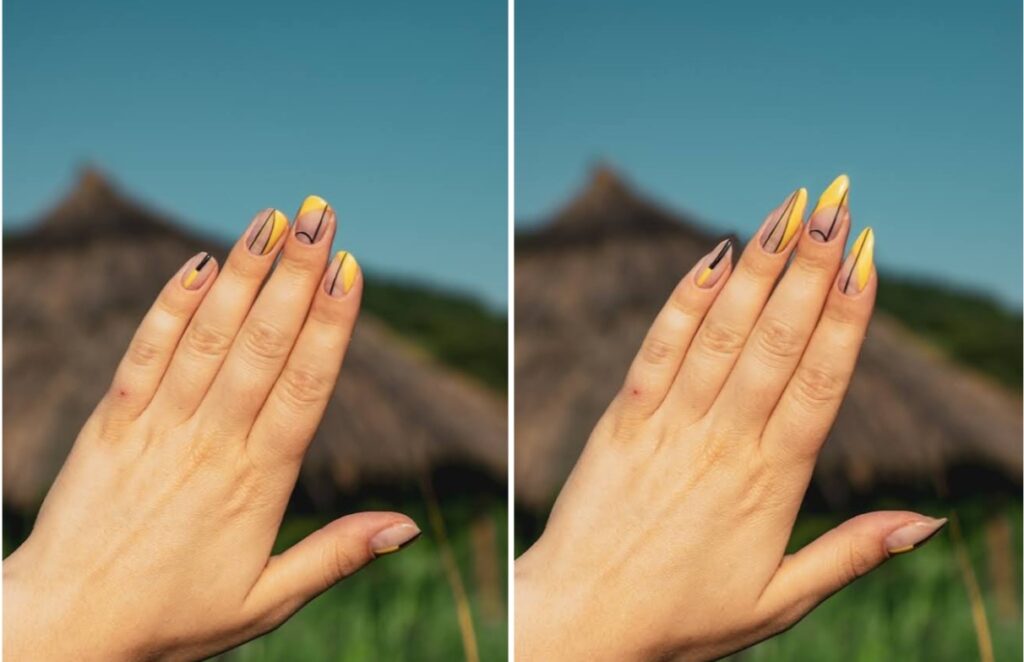 If you're considering the latest trending nail shape or length, you can use the Resize tool to create the look in a virtual manicure. This tool grants you the power to pull objects in any direction and resize and reshape them. Try out a coffin style, an almond shape or go extreme with super long nails if you've always wanted to try them.
A virtual manicure has never been easier than with these intuitive tools that work and bend to your imagination. For some people, it's an eye-liner, for others, it may be jewellery but this one is for the mani-pedi girls, whose digits are always on point. AirBrush, the easy photo editor, brings your visions to life, so once you're ready to post, tag your posts with #AirBrushApp so we can have a look and then follow us @AirBrushOfficial for all our latest tips, tricks and hacks!