In the age of nesting and virtual living why spend your life globetrotting when you can start the latest trend, globecrafting. While traveling across the world may be exciting & an incredible culture experience, globecrafting is a new way to connect with different cultures.
First Threads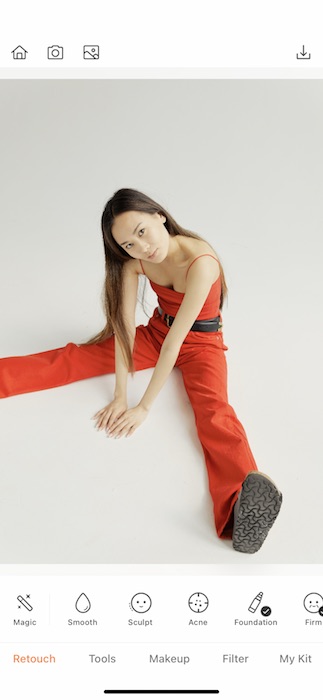 Just because we're globecrafting doesn't mean our look shouldn't be on point. Start this expedition with a trip to your Retouch Tab.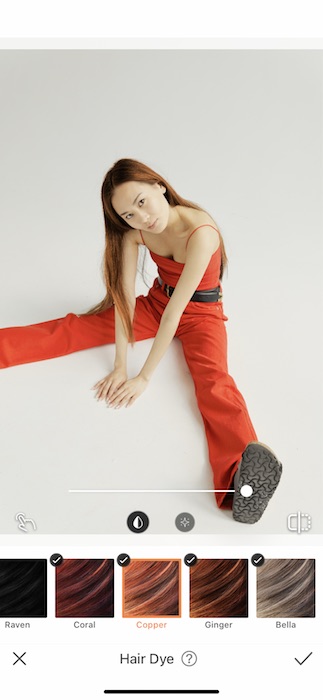 Find a Hair Dye that compliments your look.
In this case we'll use the Copper Hair Dye.
Use the center toggle to adjust the strength of the Tool.
Upon Arrival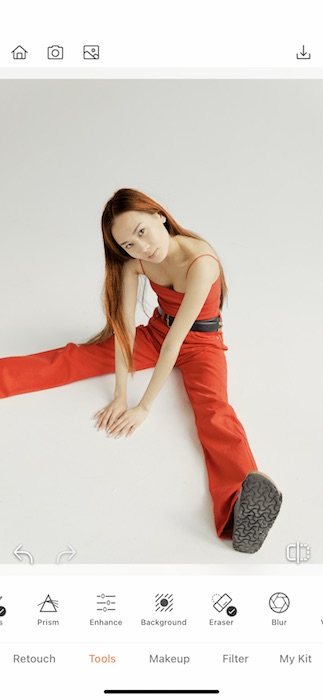 Globecrafting can completely change your perspective on what it takes to create through someone else's eyes.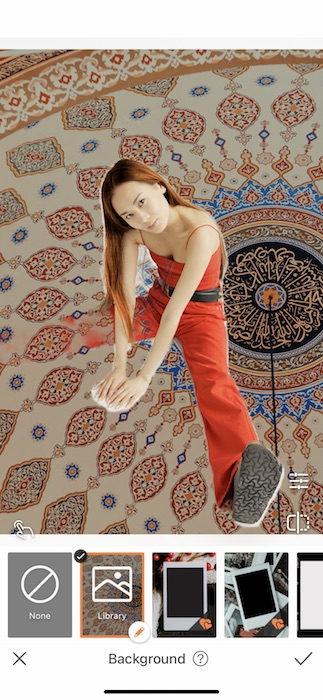 Use the Custom Background Feature to upload your favorite multi-culi' moment as a Background.
Whether a gorgeous tapestry or an amazing image of a market, the world is literally your oyster.
Pinch and drag your image to fit the framing better.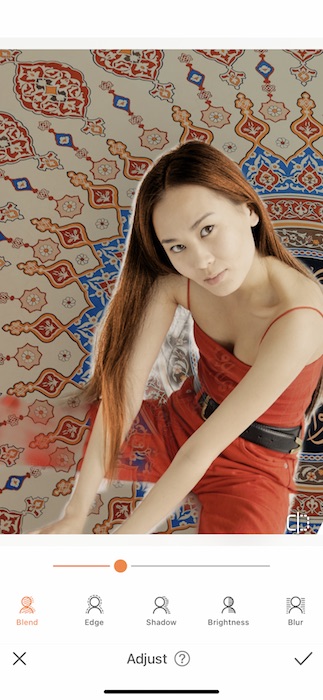 Tap the Adjust Feature on the bottom right side to tweak your globecrafting to perfection.
Use the Blend Feature to color match your images.
Use the Edge Feature to shave off any residue from the original image.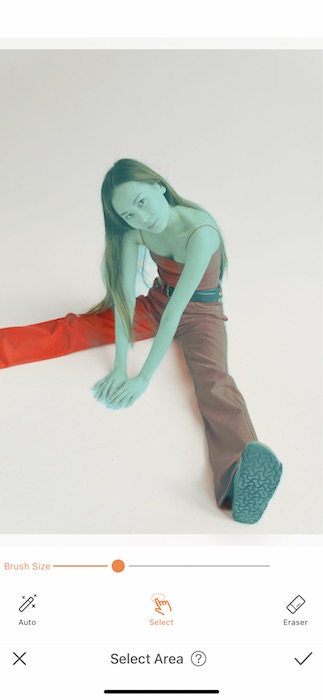 If you have trouble getting ready of pesky residue from the previous image you can tap the Select Area feature to manually adjust the area.
Use the center toggle to adjust your brush size to fit your job.
Zoom in to your image for a sharper edit.
.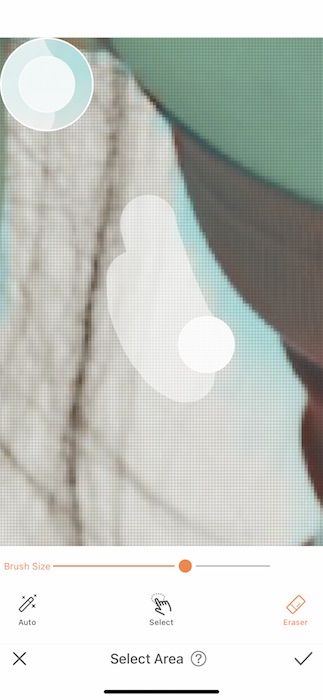 Zoom out to check you work.
Tap the check mark to save your edit.
A Different Lens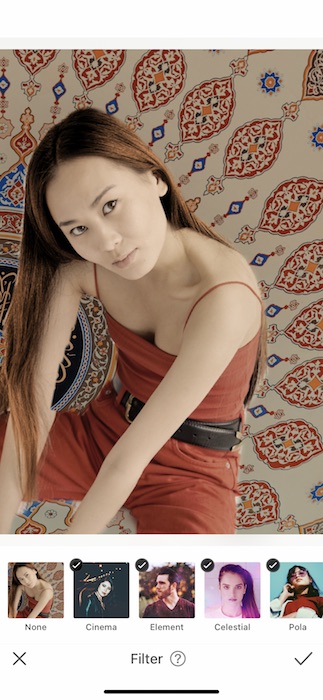 A globecrafting creation requires an exotic Filter!
There you have it! Your first globecrafting expedition was a success! Now it's time to bring the culture to the people! Start by following your friends at AirBrush on IG. You can find us at @AirBrushOfficial. Use the hashtag #AirBrushApp for a chance to be featured on our official stories! Now get out there and pack your bags, we've got some craft traveling to do!