We have an early Christmas gift for you! If you haven't updated your AirBrush app yet, do so now. You will see a new tool that appears under the Retouch tab called Hair Dye.
We've added a cool new way to edit your photos, and we are excited to show you how to use it, it is pretty simple!
How
Choose a photo you would like to make some cool new edits to. There are 10 different Hair Dye colors for you to choose from, and seven of them are only for BLACK/Premium users. Just like other tools, you have the sliding bar to decide how much you want to apply. You also have the hand gesture tool to manually Fine-Tune the effects or to erase any unwanted edits, as well as to select the size of the tool.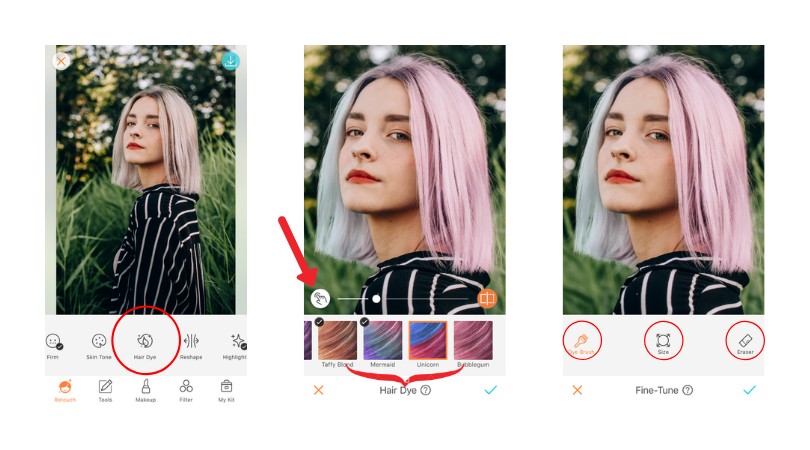 Two important things to know about the tool: the angle of the photo and the distance will influence how the effect will be applied. We'll show you some examples so you can tell the difference. In these cases, you will have to try to manually apply the Hair Dye effect, and it may not always get all the parts you want.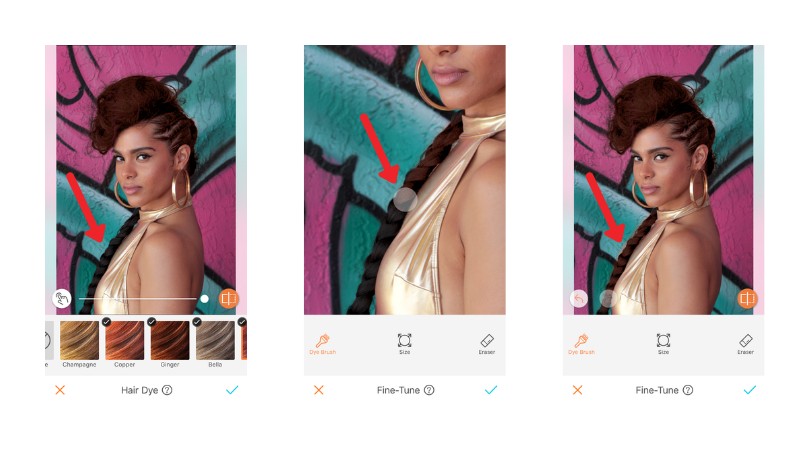 Styles
Let your creativity shine and try out different styles that you normally wouldn't dare to try in real life. After all, dyeing your hair is a sort-of-permanent decision. Instead of having to go through the process of coloring your hair, you might as well try out and see how you would look with different shades.
Keep in mind that your natural hair color, or at least the one you have on your picture, will affect the way the Hair Dye color is applied. For instance, the Ginger dye does not look as it should because her hair is too white. But, the Pony dye shades her hair perfectly.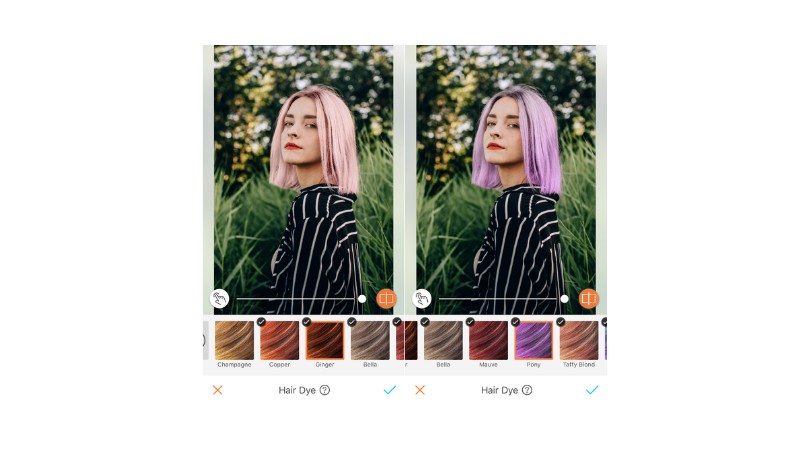 Mix
Another way to tap into some creative edits is by mixing the dye colors. You first have to apply the one, save it, and redo the steps by applying a different shade. This allows the shades to be applied differently rather than if you would have not mixed a few colors.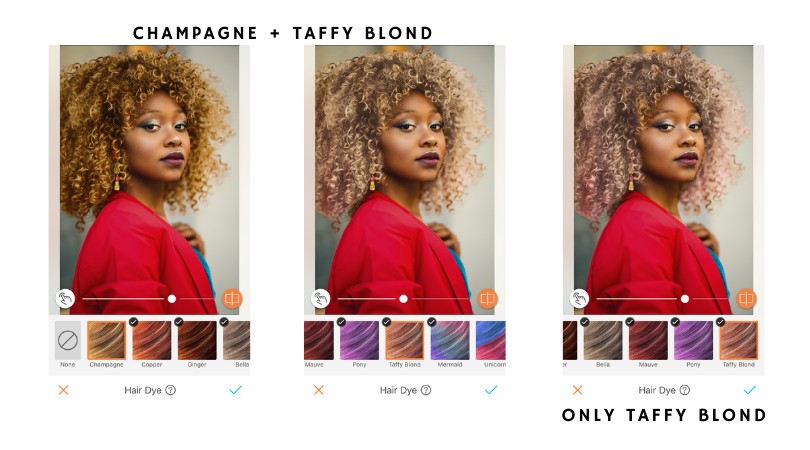 Selection
Another cool trick is to select different colors when there are several people in your photos. You'd use the same method of saving one edit before beginning the other, and you will have to use the Fine Tune tool to apply it manually or Erase a Hair Dye.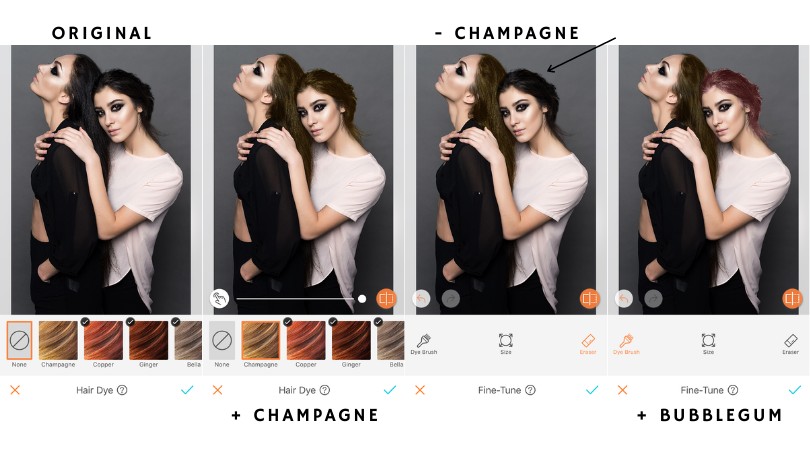 Surprise Us
Now we were hoping you could surprise us with your new tool and how your edits come out! We really hope you like the Hair Dye tool and get the most out of it. Tag us @airbrushoffical so we can see your new looks.
And don't forget to check our Christmas Sale to subscribe with 25% off until Dec 25th!