Today, our Instagram is filled with flawless photos. Every ingredient is here to make the perfect picture: amazing sceneries, beautiful clothes, accessories, and people with perfect skin. But, it doesn't matter how much time and effort you put into your skin, even with eye cream, moisturizer and lotion having a smooth and neat skin all the time is almost impossible. And this is perfectly normal! Our little spots, freckles, beauty marks, and wrinkles are what make us human and unique!
However, sometimes these little flaws can make us feel uncomfortable with ourselves. Especially when it comes to social media, it is hard to not compare ourselves to the pictures we see. Well, the secret of these pictures is that they have all been edited!
Even if the most important thing is to feel good in our own skin, this level of acceptance comes with time. And if you wish to edit your skin, the AirBrush app can give you a flawless skin in minutes. In today's tutorial, the AirBrush team will share the 4 best tools for a glowing look!
Use Smooth
The Smooth effect allows you to improve the overall texture of your skin. It will smoothen the skin and give it a flawless look in every picture. This effect comes with two-level of intensity; light and heavy.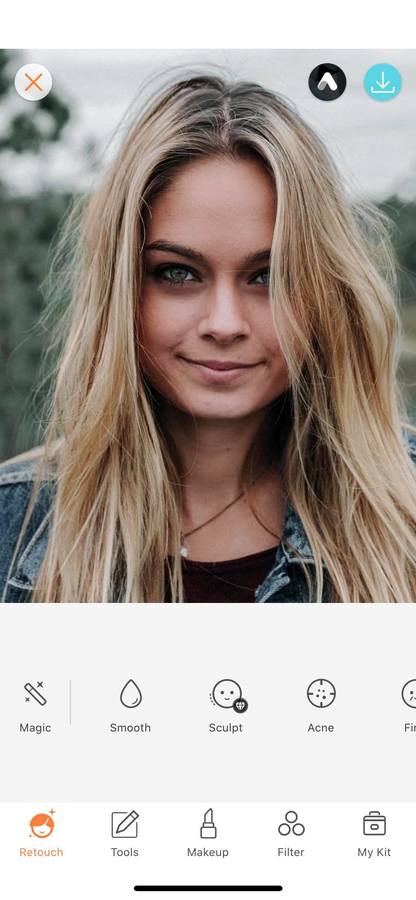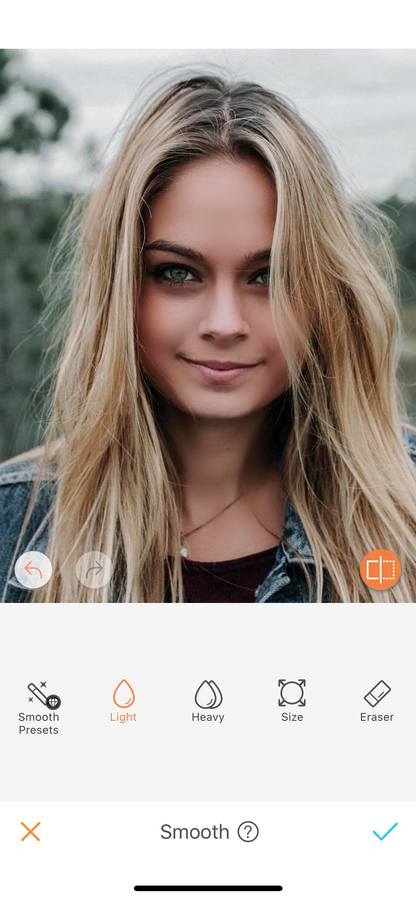 Use Acne
Spots are our everyday enemies. They usually come when we have a big event, date, or party planned! With the Acne feature, remove the red spots, blackhead, and blemishes in a click. This feature comes with an "Auto" mode or an "Acne" mode for more precision.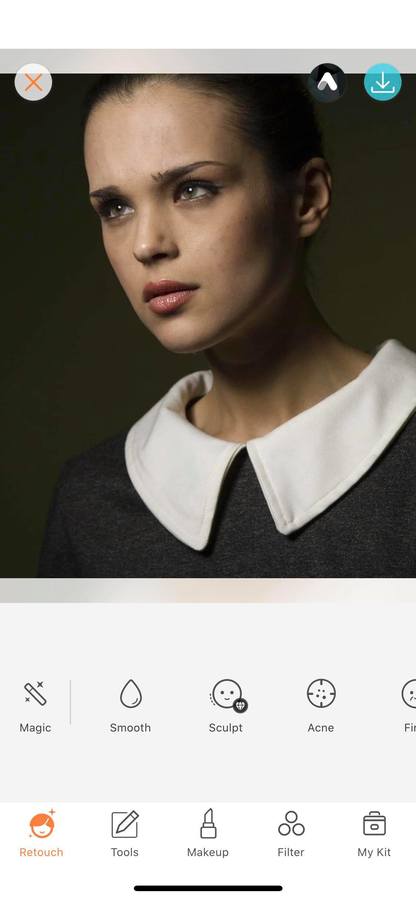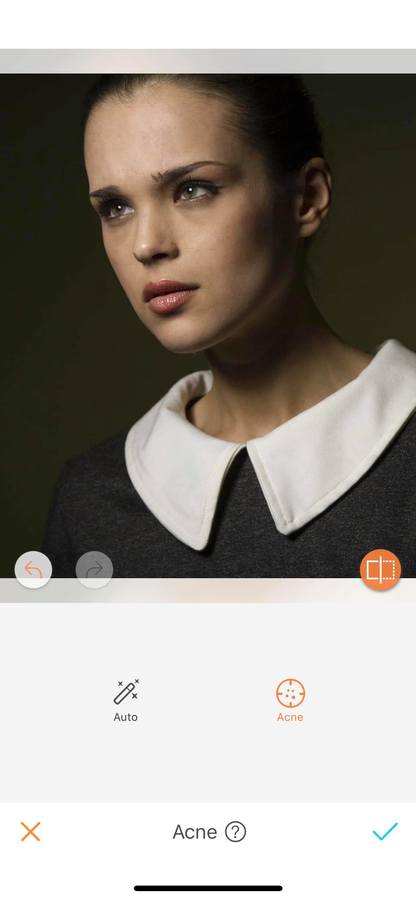 Use Wrinkles
Wrinkles mark the passage of time, experience, and adventure on our faces, giving us character. Well, sometimes a little too much. With the Firm feature remove those expression lines. This tool comes with an adjustable brush size, for more precision zoom in as much as needed.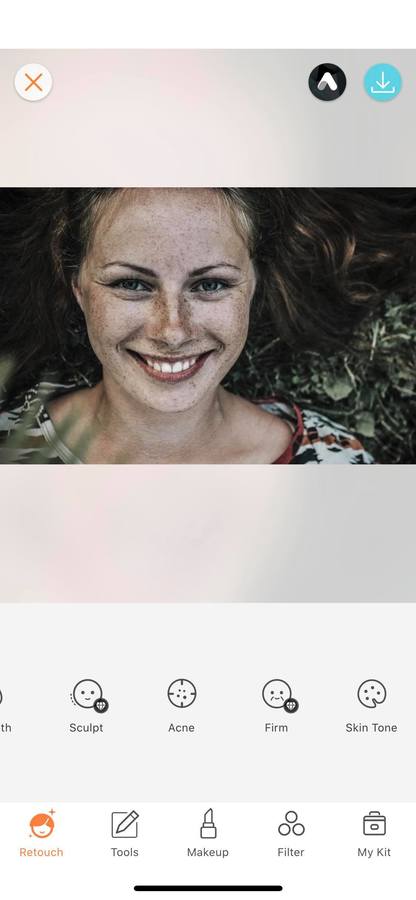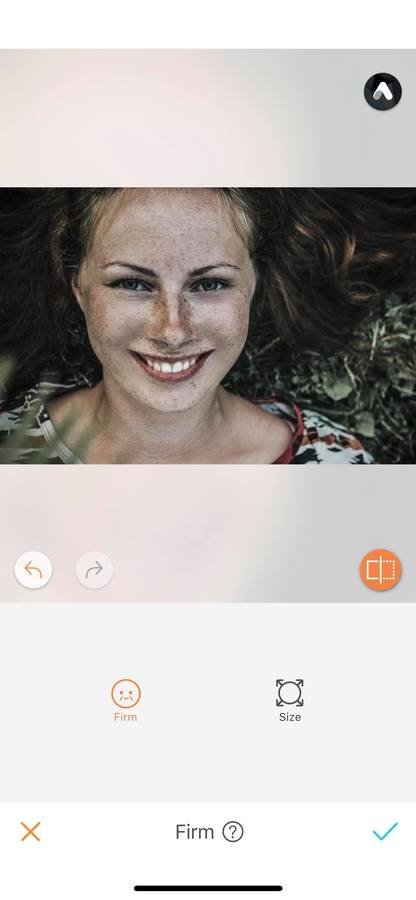 Use Skin tone
The Skin Tone effect is ideal for a sun-kissed glow look. Use it when you didn't have the time to tan as much as you wanted. The Skin tone effect fits every skin complexion. Match your skin tone or push it a bit further for a tanned complexion!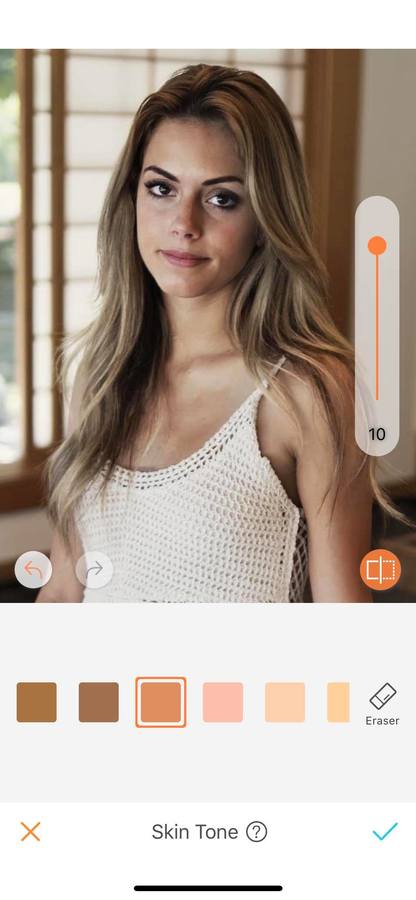 Whether you are comfortable in your own skin or need a bit more time to reach that state, don't forget that no one is perfect! And what you see on social networks isn't always the truth. If you liked our tips, use them in your edits! Head to the AirBrush app, upload your selfies, and show us the results on Instagram. Use the hashtag #AirBrushApp and join the AirBrush community on our official account @AirBrushOfficial