Romantic…nostalgic…little bit lacey and a whole lot of floral…Cottagecore is a new-age trend borrowing a whole lot of inspiration from an old-school way of life. And, based on how long flower baskets and country charm have been filling our feeds, it seems like it's here to stay awhile. But we don't mind because as with all other trends, AirBrush has all the tools you need to create a dreamy cottagecore edit. Are you ready to get started? 
First, what is Cottagecore?
Simply put, Cottagecore is an aesthetic that embraces the quaint charm of outdoor, country living – but with the painstaking, detail-oriented care that social media demands. For easy reference, we're talking outdoor picnics, flower crowns, flowing dresses, vintage bicycles, and open fields. Anything that is tied to nature or reflects nature, and harkens to a simpler, slower time, is all part and parcel of the cottagecore movement.
A Gentle Light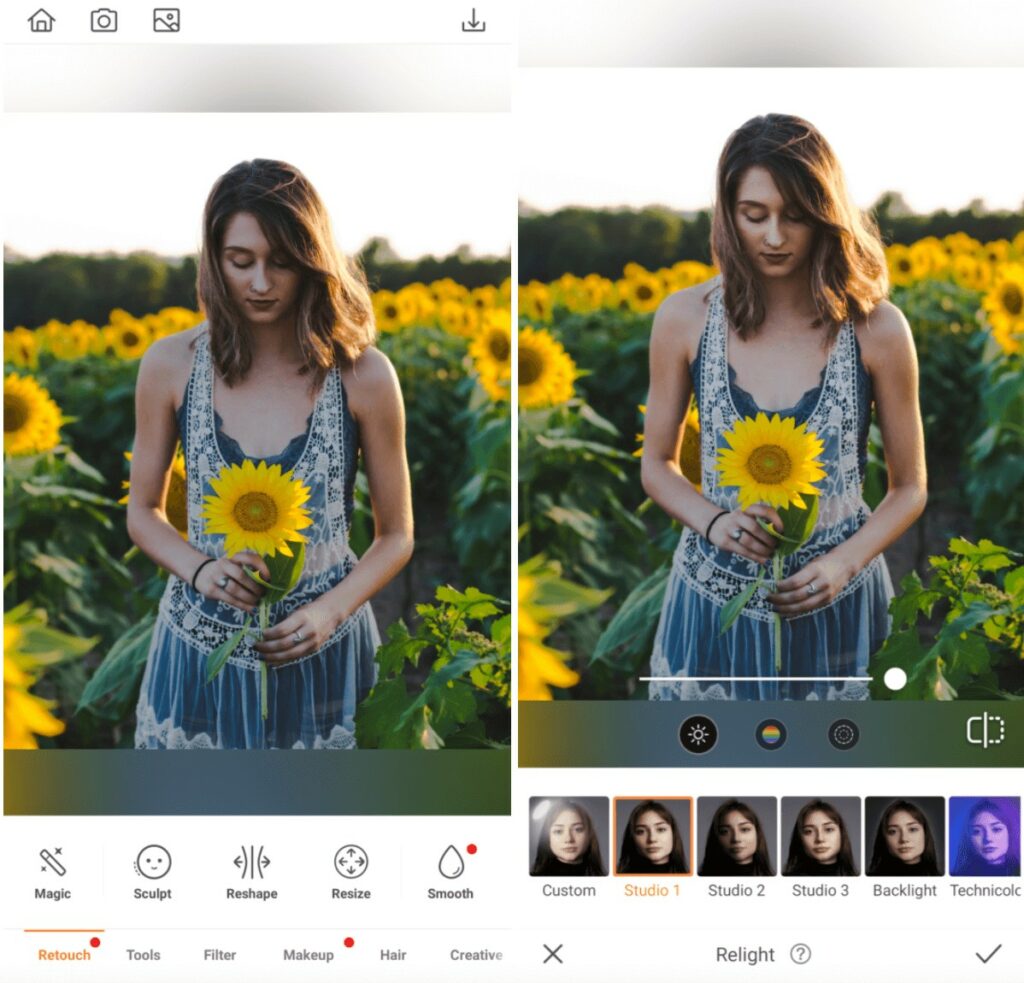 An ethereal glow is a key element of a cottagecore portrait so let's begin with our go-to lighting tool: Relight. Just a soft glow on your face is all we really need to begin the transformation from a pic that's simply "aite" to one full of "cottagecore" vibes.
Go to the Tools tab and tap on Relight
Select Custom and slide the toggle to adjust the light on your face
Tap the checkmark to save your edit
A Smooth Look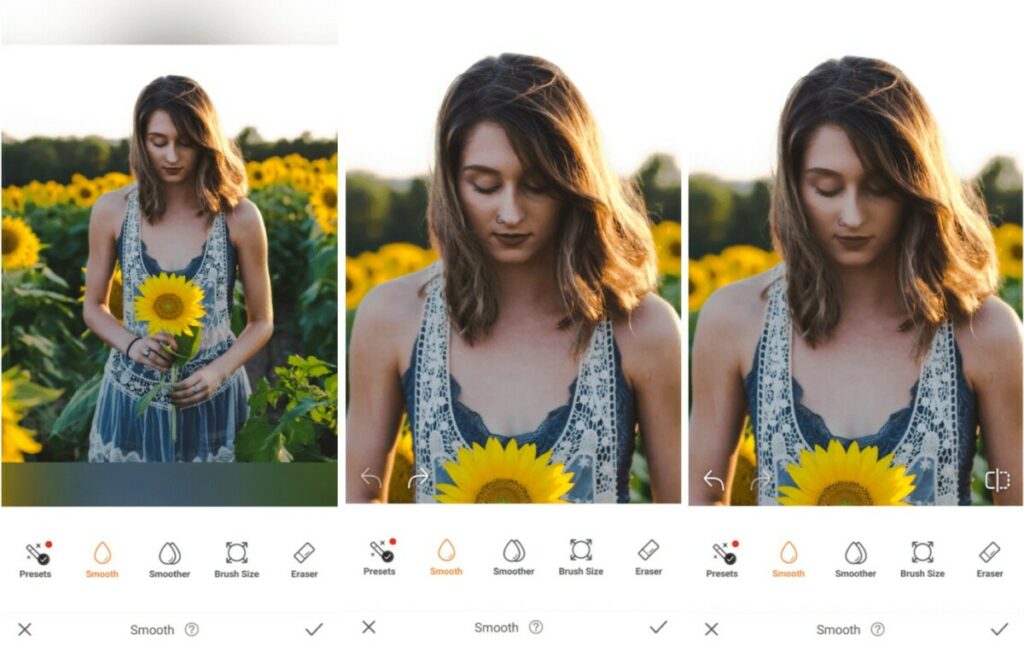 That sublime, almost celestial cottagecore aesthetic is often reflected in the radiant glow of the skin. Natural light goes a long way in creating this look, but our Smooth tool is here to take things to the next level and give you a look that's absolutely divine.
Go to the Retouch tab, select Smooth 
Adjust the size of the correcting brush and apply it to your skin
Tap the checkmark to save your edit
A Dewy Glow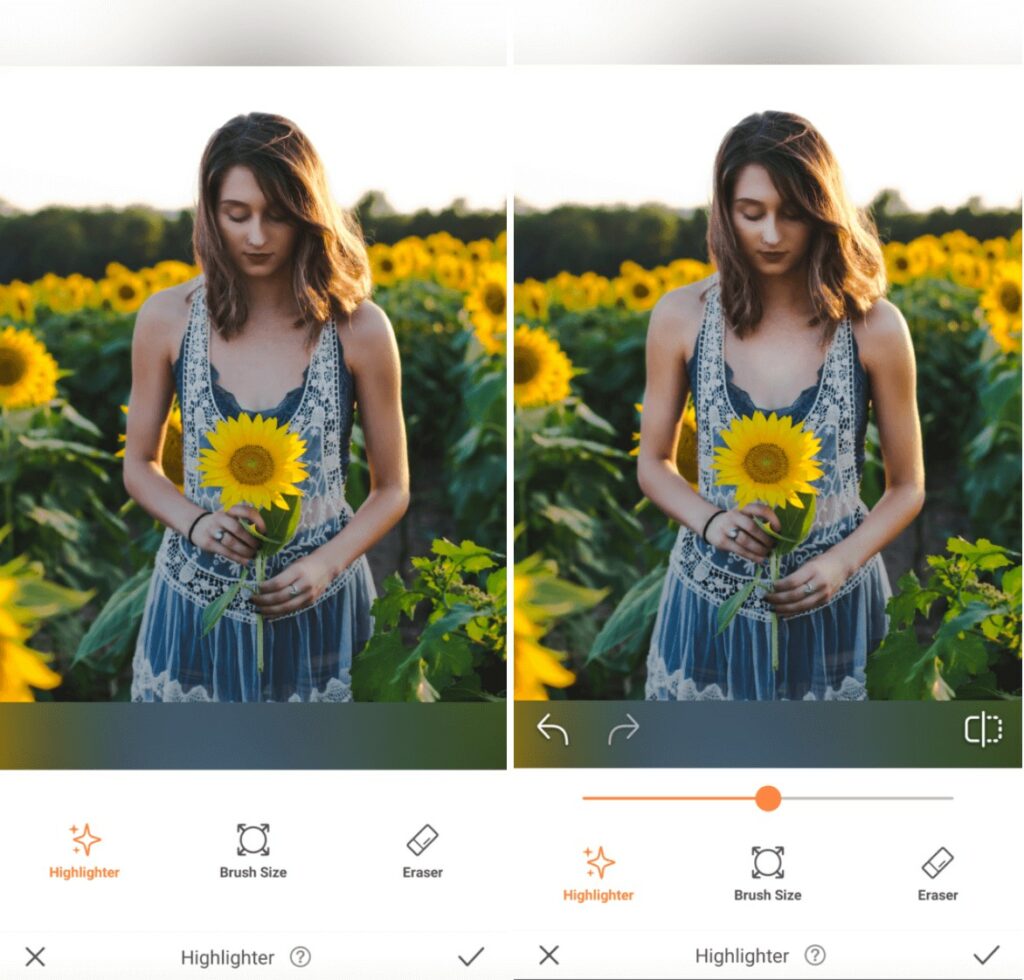 To enhance the dewy look of your skin – a direct result of all your outdoor escapades, of course – let's harness the power of the Highlighter Tool.
Find your Highlighter Tool in your Retouch Tab.
Adjust your brush size to fit where you'll be applying.
Swipe across your skin.
Use the center toggle to adjust the strength of the Tool.
A Little Fairy Sparkle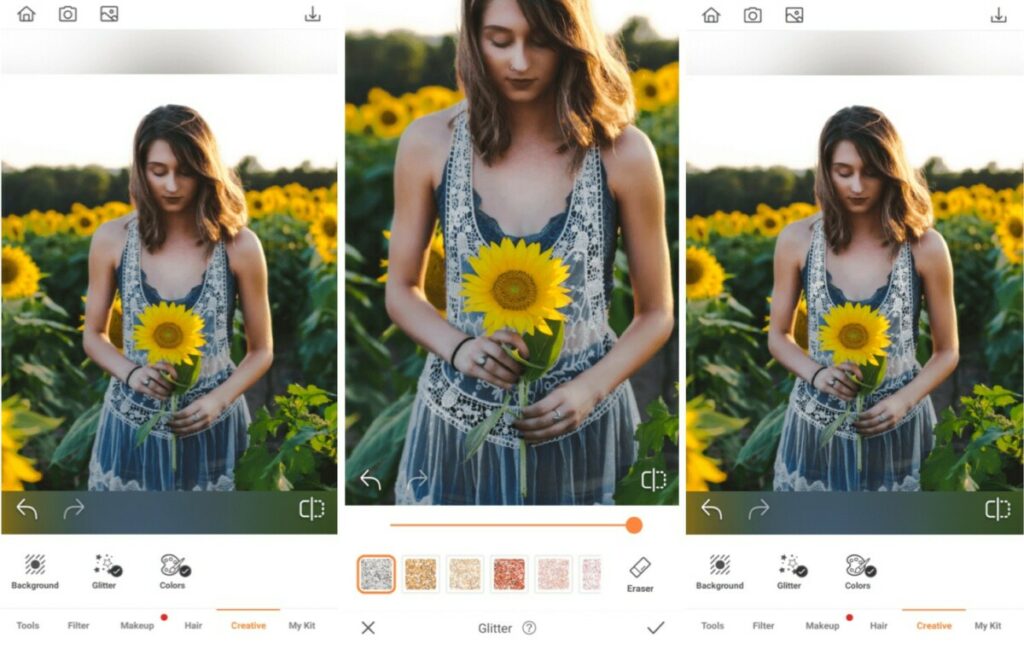 A touch of whimsy goes a long way in creating the perfect country-inspired look. Indulge yourself by adding a dash of silver, fairy-like Glitter to your wardrobe.
Go to Creative and select the Glitter Tool
Zoom in to your photo and carefully apply a light dusting of Glitter to your clothes
Use the toggle to adjust the intensity of the Glitter
Tap the checkmark to save your edit
A Soft Touch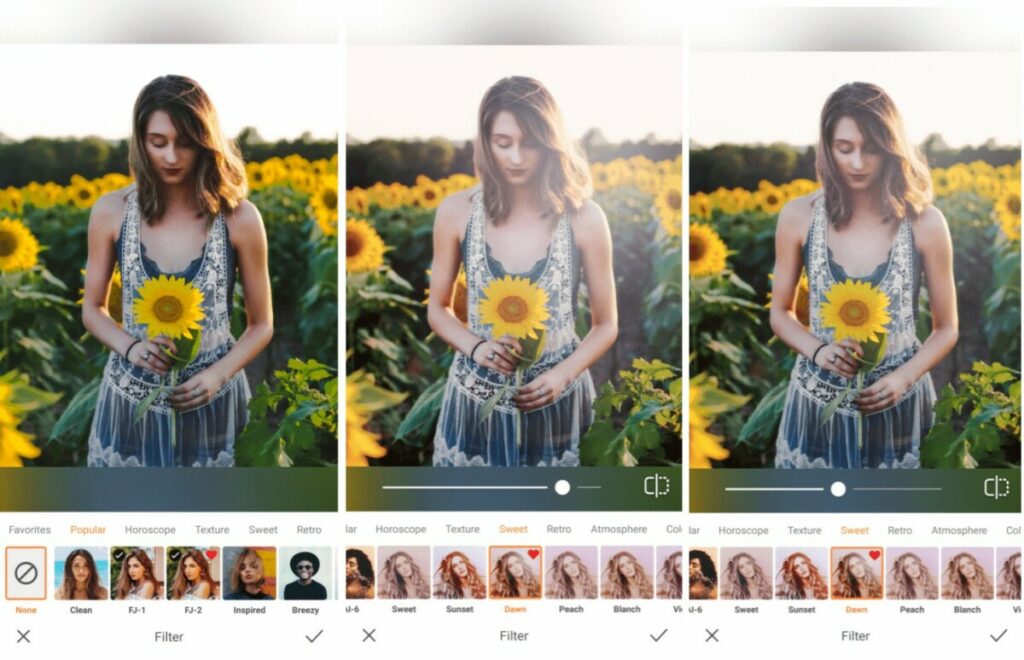 To seal the deal with a cottagecore edit, you need a filter that captures the essence of yesteryear. Luckily, we've got a suite or Sweet Filters (see what we did there *wink wink*) for you to choose from! For the purpose of this particular edit though, we're going with the beautiful Dawn filter.
Go to Filters and tap on Sweet in the category menu
Scroll through the collection and select Dawn and tap on it to select
You can adjust the impact of the Filter by sliding the center toggle from right to left
Tap the checkmark to save your edit
And there you go…a soft and sweet tribute to the past that will be much appreciated in the future. Now it's your turn to use AirBrush, the easy photo editor to create your own cottagecore edit and share it using #AirBrushApp. If you're in the mood for more editing tips, tricks, and hacks, feel free to follow us @AirBrushOfficial, where we're always serving up new gems!