It's about halfway through winter already, so you're probably gearing up to create or re-purpose winter and spring content for your digital marketing platforms. If that's where your tasks are tracking, we'd like to introduce you to a recent AirBrush update you can use to create seasonal content for your brand. Our Filters are center stage this time with new seasonal aesthetics that perfectly capture the mood of the moment. Keep reading to explore our latest releases and see how they can easily enhance your content all year round!
Spring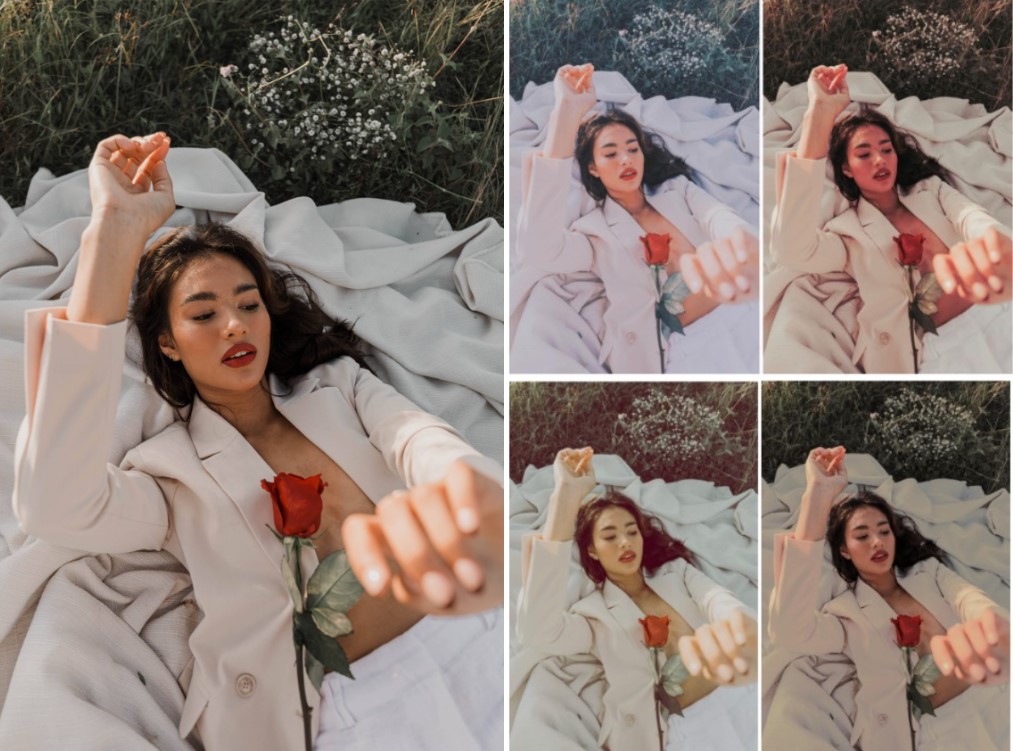 What does spring bring to mind? Soft, hazy mornings, delicate light and a freshness to the air that is unmistakable. Nature is coming out of hibernation and we want to join in on the great awakening. Our spring Filters, Spring 1-4, capture that gauzy light for an easy application to your visual assets for the season. For a hint of florals (for spring? Groundbreaking, we know!??) there are a couple pink tinged Filters that will work for Valentine's Day in pre-spring. Meanwhile, other options depict a crisp light grading to photos.
Summer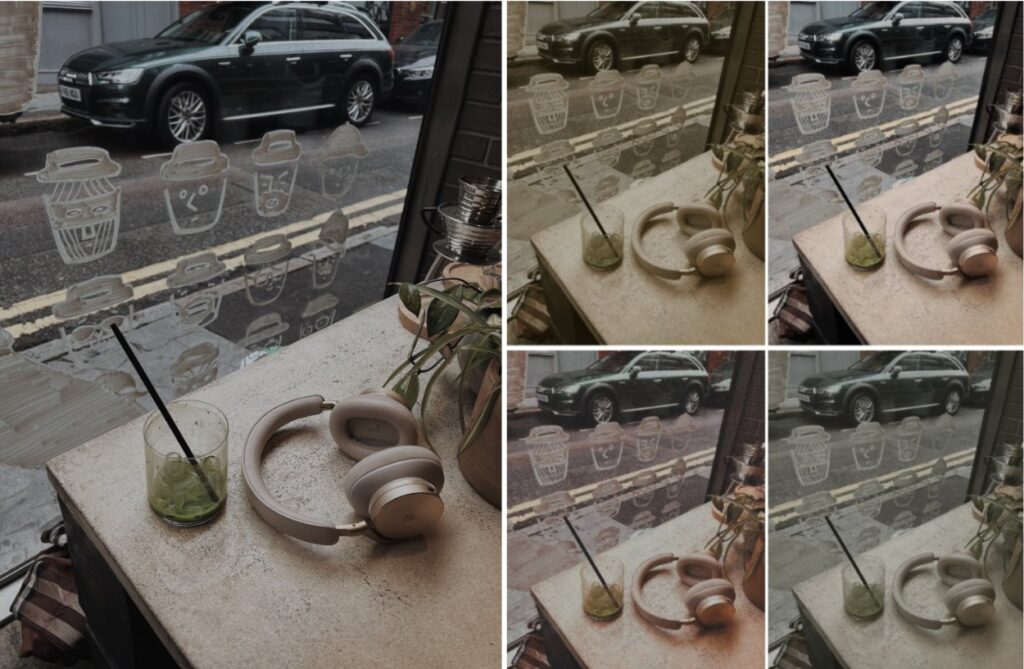 Summer heralds harsher light, intense heat and an atmospheric noise as every body seeks to make the most of the sunshine. For that reason, our Summer 1-4 Filters provide varying levels of grain, along with slightly a bleached effect. Photos come out bright and look like there were taken on film during a summer road trip. When creating seasonal content for your brand with these Filters, it's best to keep visuals casual and relatable. Content associated with being stuffy and buttoned-up won't be a high flyer during the summer season.
Fall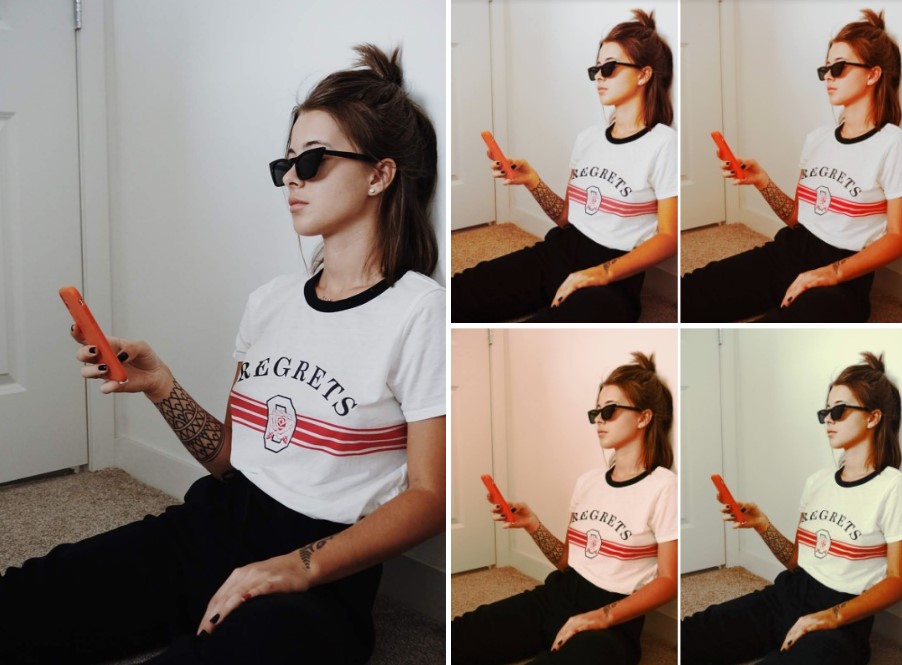 Autumn is one of the most visually stunning seasons over the course of the year and we can help you do it justice. All of our Fall Filters have that golden ambience so well associated with the season. But to avoid a drastic change on your SNS platforms, you have the typical AirBrush customisation options. Use the toggle slide bar to reduce the golden saturation to a level that works with your brand palette. Even a light application of the Fall Filters to your visual content will signal to your followers that you're keeping current with your content and more importantly, your product and service offerings.
Winter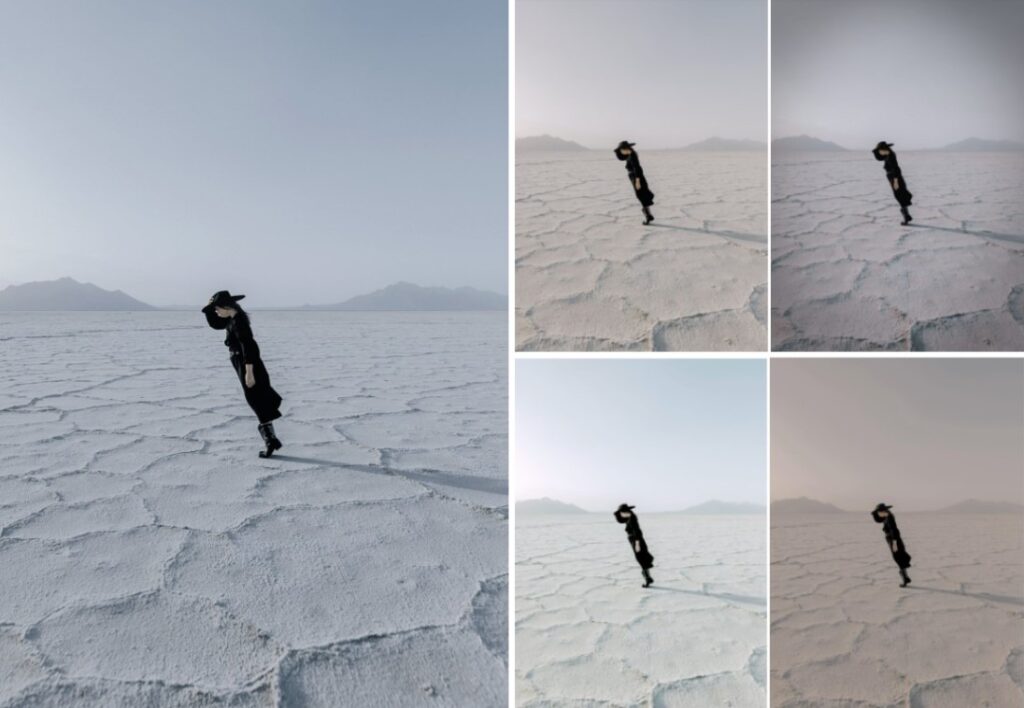 Before you know it, the end of the year will be here, the busiest time for businesses. While you execute your plans and react to the volatile market, cohesive seasonal content for your brand can be a no-brainer. You can reuse cold weather images from previous months and overlay one of Winter Filters to get that clear, cool light that the December to February period brings. Or capture new content to showcase new products. Whether you use new or old photos, this seasonal Filter manages to make washed-out winter into a very cool looking aesthetic.
Four Filters for each season should cover all your content aesthetics for the whole year. Decide to switch them up every few photos or stick to the one that best gels with the seasonal content for your brand. As the new season approaches, use AirBrush, the easy photo editor to get a head start curating your content and ensuring that the season is reflected in your content imagery. Help welcome your followers to the new season and once you're ready to post, be sure to tag us with #AirBrushApp and then follow us @AirBrushOfficial for the latest tips, tricks and hacks.