Oh…action. We love to be in the thick of it! But we also love to capture it. The funny thing about capturing action shots in the 21st century though is that technology is so up on it's game, it's sometimes impossible to truly reflect the intensity of the moment. Super-fast shutter speeds are meant to sharply capture moving subjects…so where's that blur to reflect someone's (or something's) actual momentum? Have no fear…AirBrush, the easy photo editor, is here. And we've got several tools to help you create movement in your edits.
Ready? Get Set. Go!
Create Movement with Prism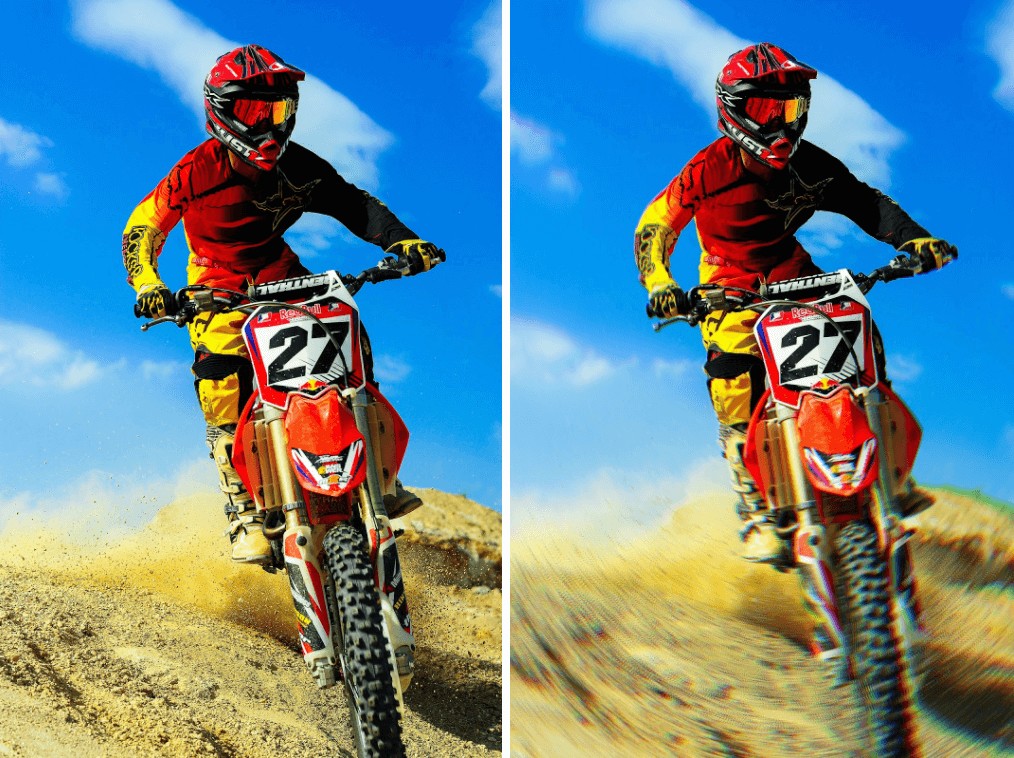 Innovative and impossibly easy to use, Prism offers a great way to create movement in your photos. Once you've used the selector to pinpoint the focal point in your image, the Prism tool will create a distorted, prismatic effect around your subject giving the illusion of motion in an otherwise sharp and fully in-focus shot. Feel free to use the cursor to increase the Prism effect or reduce it. It all depends on how intense you want the image to be.
Create Movement with the Rise Filter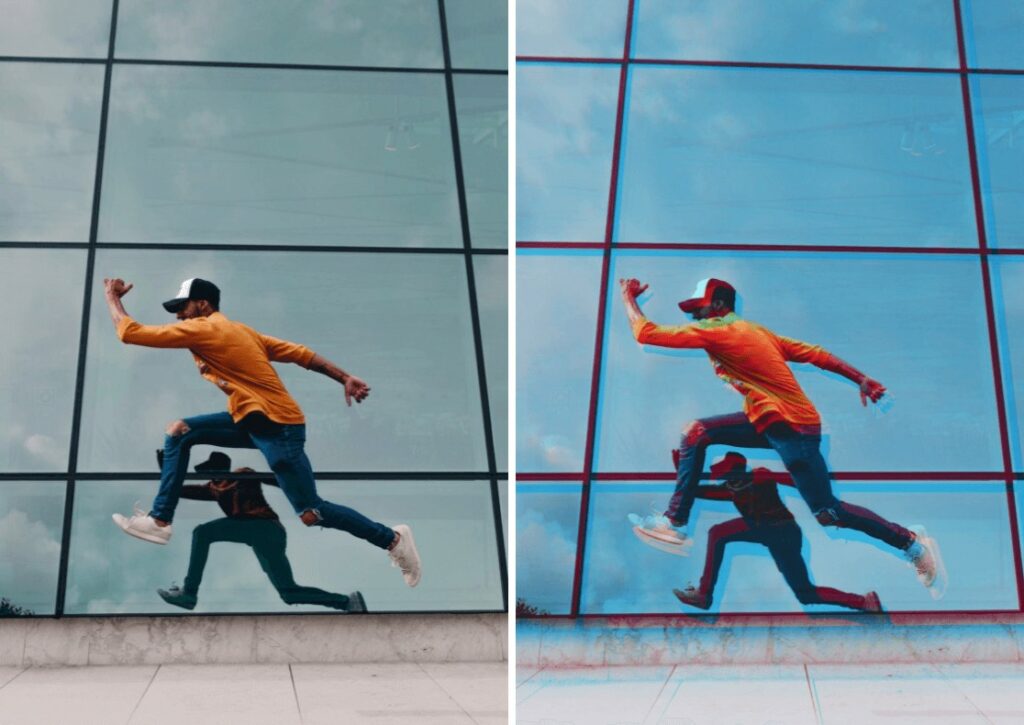 The Rise Filter is a one-stop shop if your goal is to create movement in your photo. This Retro filter creates the impression of speed with a blurred effect that mimics swift action. When applied to the right photo, i.e. one featuring a moving subject, it generates the illusion that the photo was taken using a slower shutter speed. Tip: Use the cursor to adjust the impact of the filter depending on if you want to boost or reduce the "speed" of your subject.
Create Movement with Blur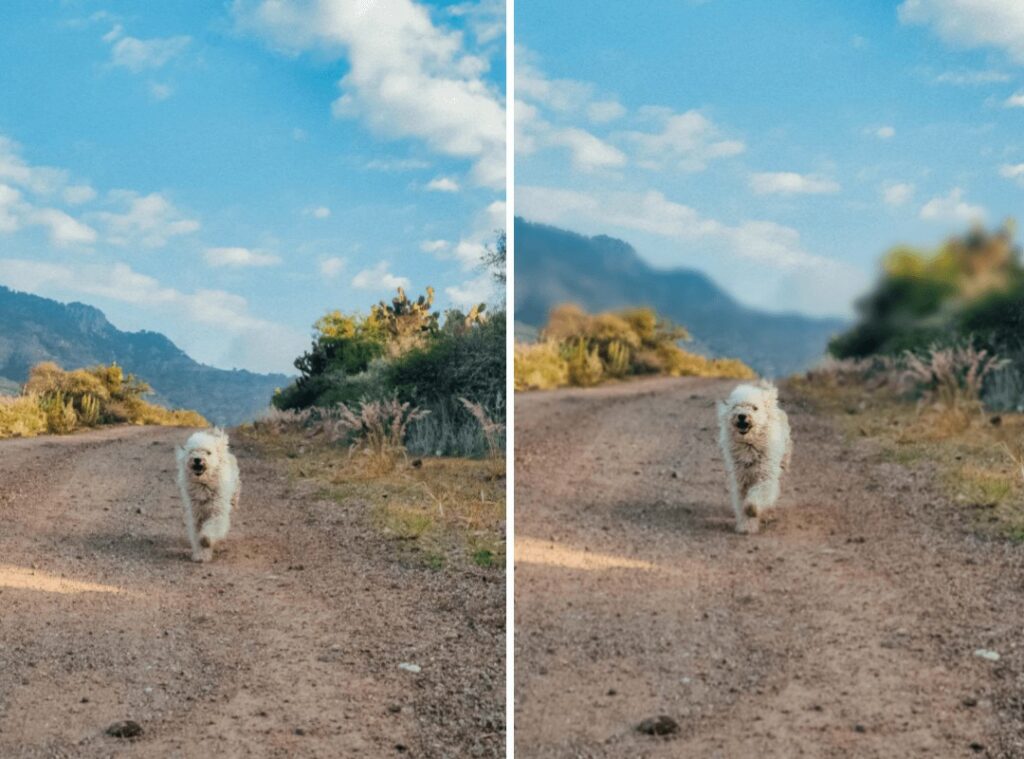 Want to create movement and introduce excitement to your photos? Nothing says action like a good old-fashioned Blur. But this exercise will require a bit of finessing because it's not as simple as blurring out everything in sight. For this exercise, you'll want to use a higher intensity blur for the objects that are the furthest away, and reduce the intensity for the elements closer to your subject, as well as in the foreground.
And there you have it! Three simple tools to create movement in your photos, courtesy AirBrush, the easy photo editor. Get adventurous and create some moving edits of your own then share them using #AirBrushApp. Be sure to follow us on Instagram @AirBrushOfficial for more editing tips, tricks, and hacks!