As a small business owner, you should be planning your marketing content around trending events and dates. Since we just started quarter two, a major and widely recognized date is Easter. So AirBrush has created a guide to help you come up with unique visual assets for impactful Easter campaign content. And We'll point out all the tools that can easily combine your branding voice with the recognisable elements of Easter.
And don't think that you are limited from participation because this is a religious holiday. Easter has blended roots, which leaves enough space for people, and businesses, to participate where they feel comfortable. Easter is celebrated on the first Sunday following the full Moon that occurs on or just after the Spring vernal equinox. Because the equinox marks a shift into new life and activity, it is thus associated with fertility, new beginnings, etc. The pastel colors of the holiday should be reflected in your Easter campaign content but it's helpful to know the meanings behind the colors before incorporating them into your branding.
Easter colors are liturgical, chosen by the Catholic Church to capture the substance of the holiday.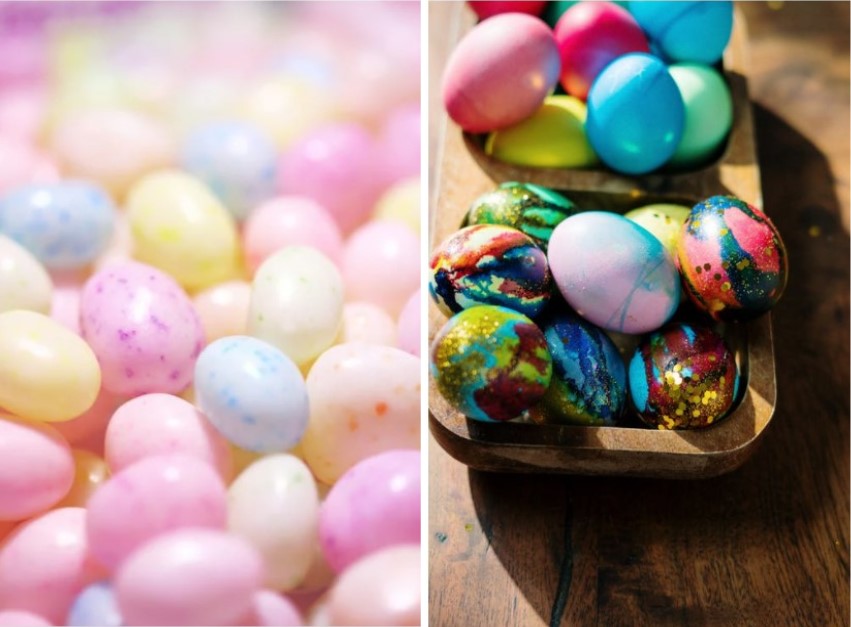 Purple, Gold and White
These colors represent the humility, glory and purity invoked by the sacrifice and crucifixion of Jesus Christ.
Yellow, Green, Pink
These colors represent the new light, life and joy the new season brings. In the church as well, they are associated with the resurrection.
Red
When this color is used, primarily by officiating priests, it represents the blood of Jesus and his sacrifice.
Create an Easter Campaign Content Edit
For business owners on a budget, AirBrush takes care of a bulk of production elements, saving you time and money. Keep reading to learn how.
Makeup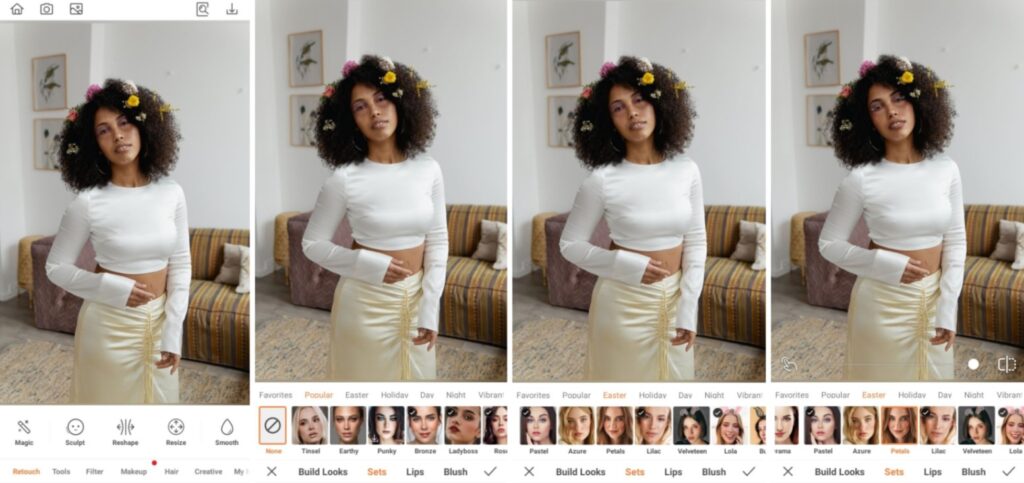 If you've sprung for a model, a makeup artist can burst the budget but with our Makeup tool, that issue is a non-starter. We've got cute Easter Makeup looks that will have your model giving the right vibe for your product shoot.
Background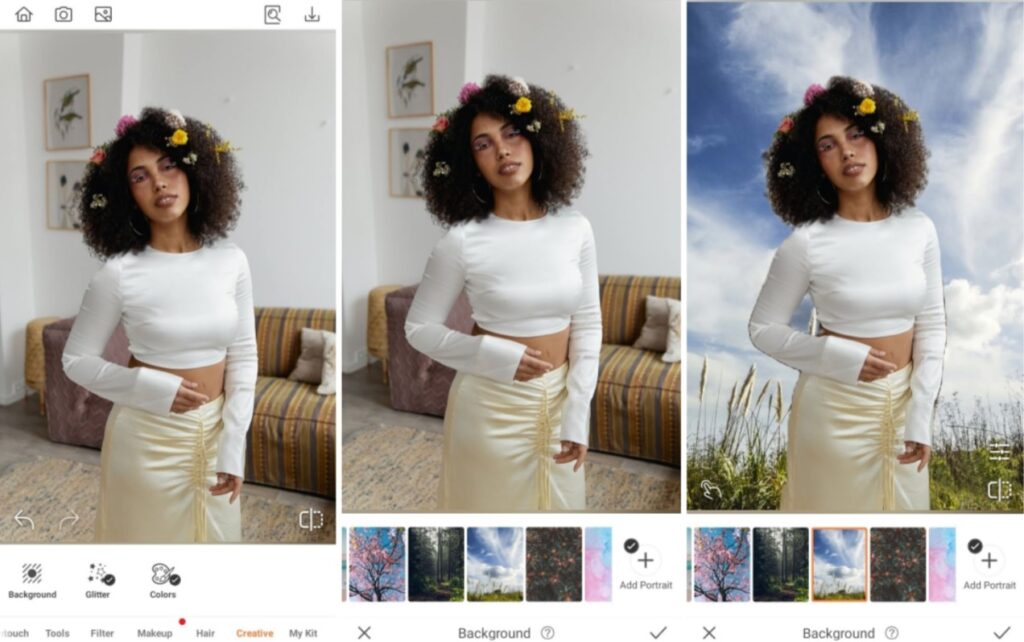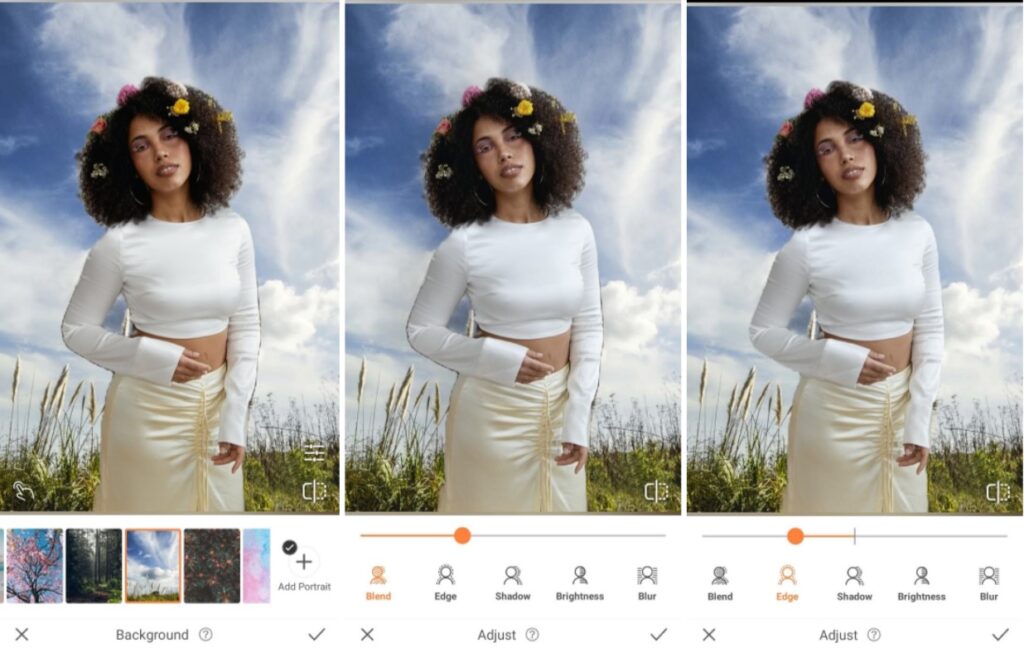 If you're stuck in the city or a studio, you can transport your subject to the sunny outdoors of a quintessential Spring day. Upload rolling green hills, flower fields or a dazzling rainbow to capture the Easter spirit.
Filter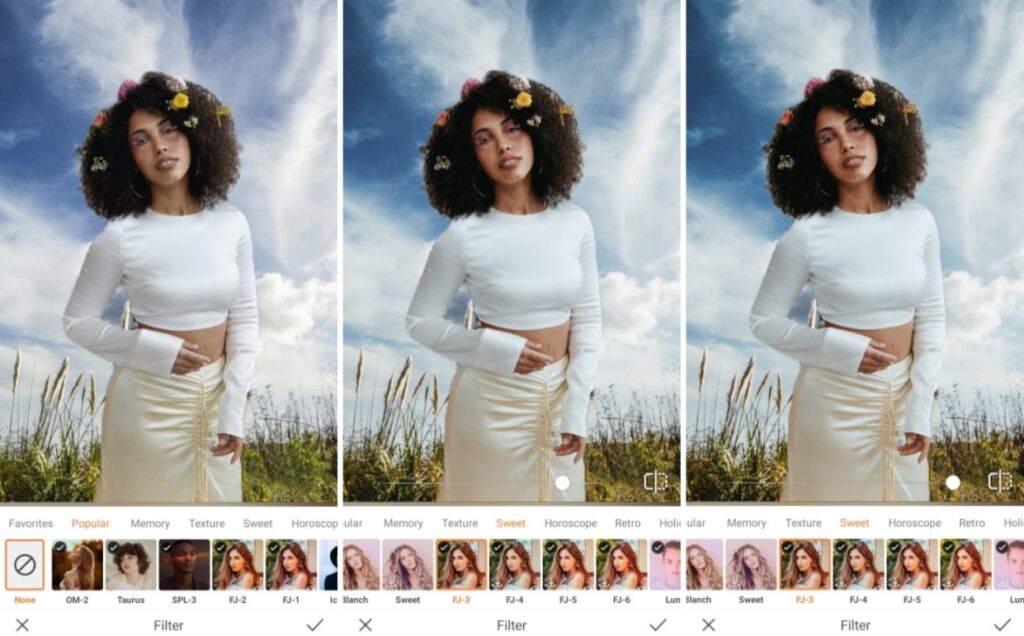 If it's one thing you want your Easter campaign content to have is bright colors. This is eye-catching at the best of times and during this holiday, it's downright trending. Have a pick of our Filters to find one that brings out the bright tones and hues in your photos.
Text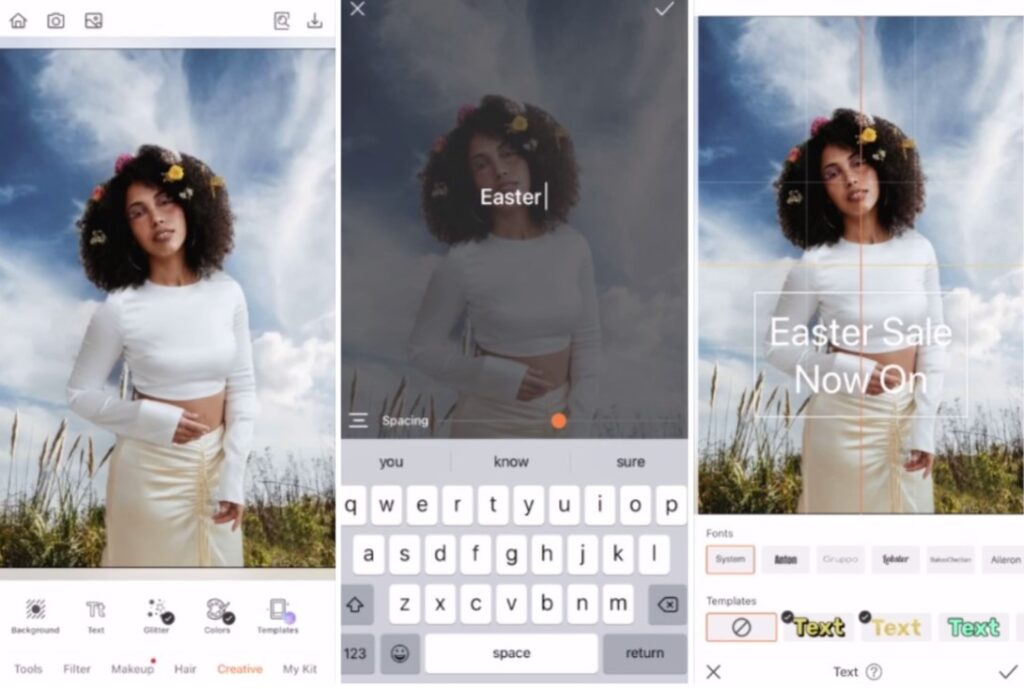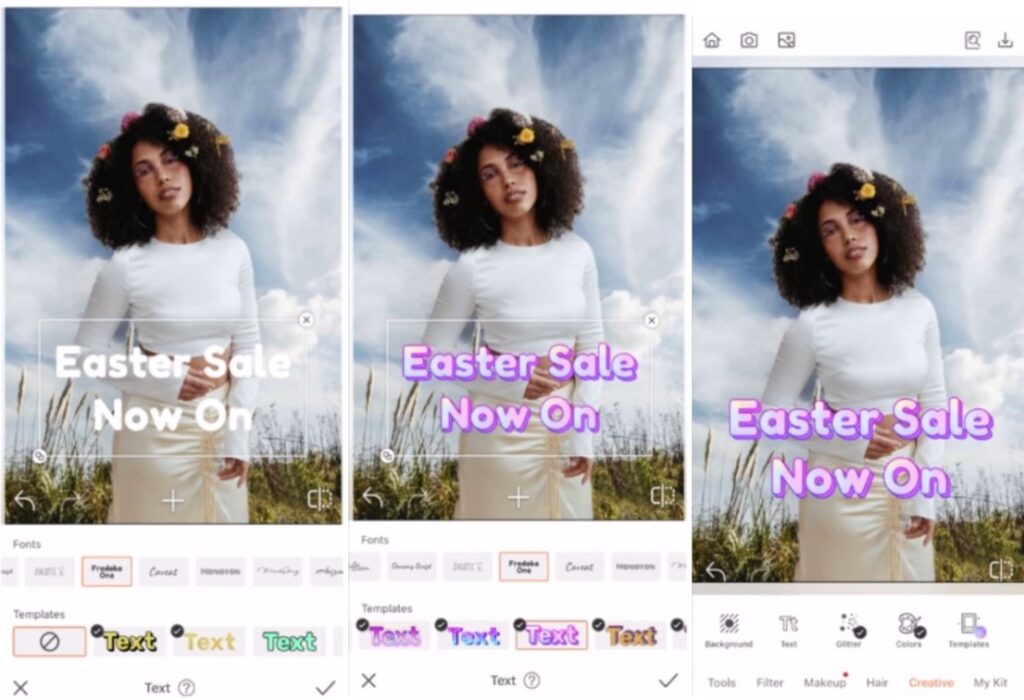 Here's the dandiest tool of all! Text allows you to tell your audience exactly what you want them to do. Do you want them to subscribe to your mailing list? Or take advantage of a website wide sale? With Text, you can be explicit once your goods have made them pause for a better look.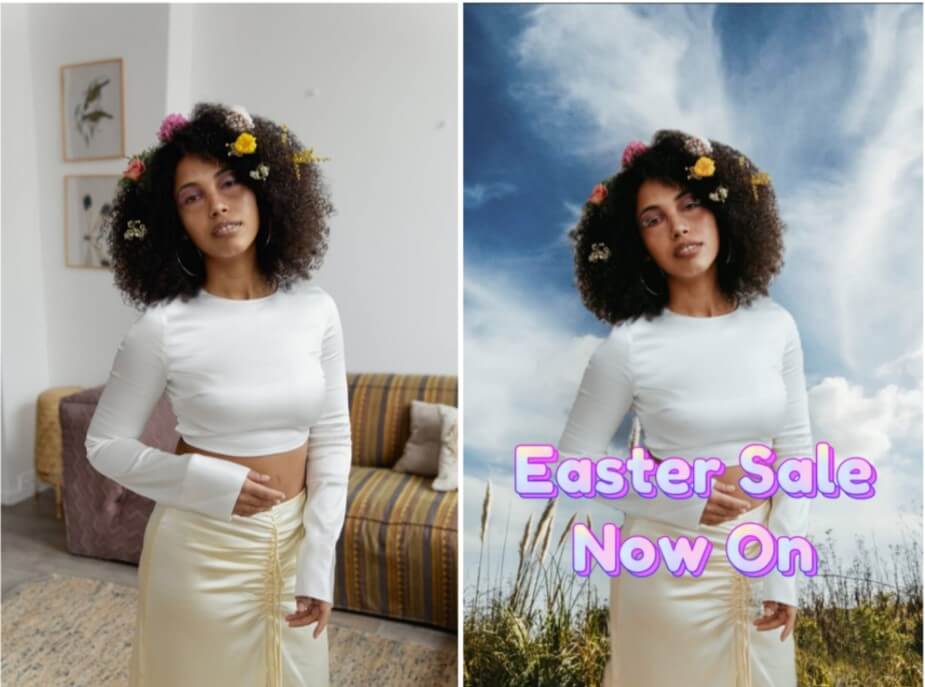 We don't think it gets any easier than that! So whipping up Easter campaign content should be a breeze AirBrush, the easy photo editor. And you can leave your visual assets to us. All you need to bring is clear direction and boundaries within which to work and you've got this nailed! When you post your final edited shots tag them with #AirBrushApp so everyone can find them. Then follow us @AirBrushOfficial for our latest tips, tricks and hacks!