We're not superstitious, you are! But…just in case the theory about Friday 13th is true, we've decided to mark the occasion with an eerie edit. Fortunately, AirBrush, the easy photo editor, has all the tools you need to turn your photo from cute to creepy in just a few taps. Ready for the transformation? Let's get started!
Go Light to Show Your Dark Side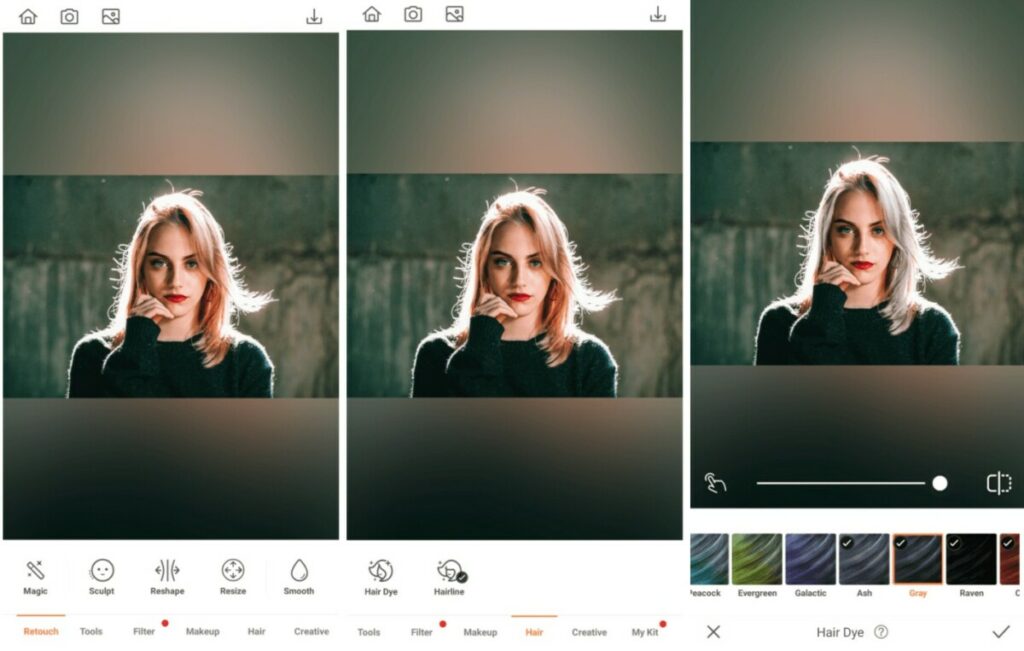 A dramatic transformation always starts with a dramatic change in hair color. Why not signal that you've crossed over to the dark side by tapping into the power of an extremely light hair color? That's right…don't let the muted shade of our Gray Hair Dye fool you. As soon as you apply this hue to your locks, your ghastly transition begins!
First, go to Hair in the toolbar and tap on Hair Dye
Select the Gray hair color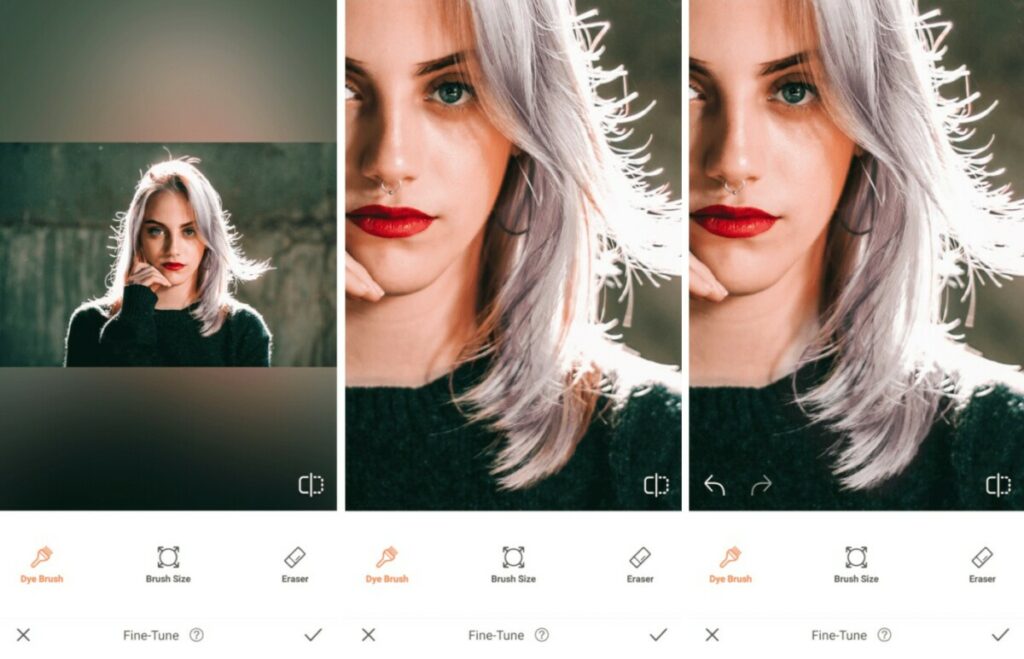 Tap on the little finger icon to manually color stray strands of hair
Save your edit by tapping the checkmark
Go Dark and Daring with Makeup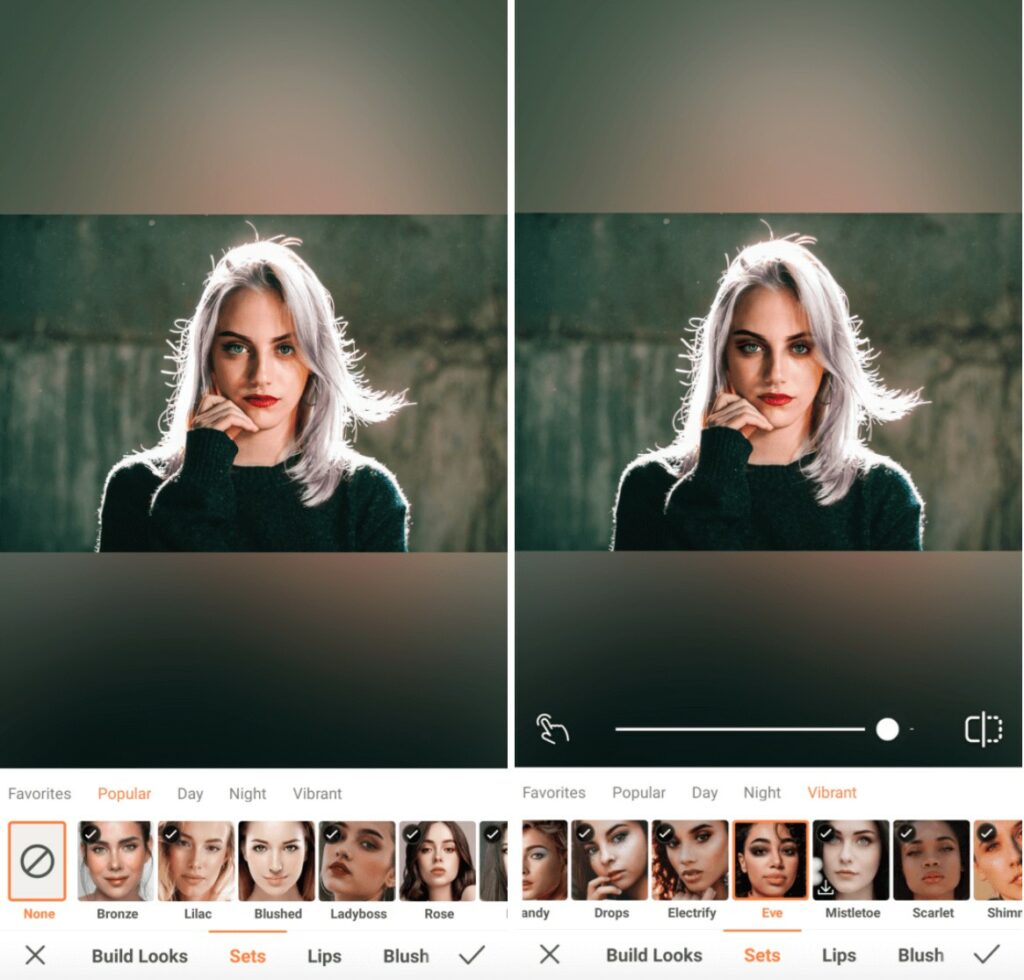 If looks could kill, the deep, smokey eyes and blood-red lips of the Eve Makeup Filter would be considered criminal. In fact, you'd be hard-pressed to find a more appropriate look when it comes to creating a chilling Friday 13th edit. Dark and daring, Eve is bound to stop your followers from scrolling. Dead in their tracks.
Get a Little Sinister with Glitter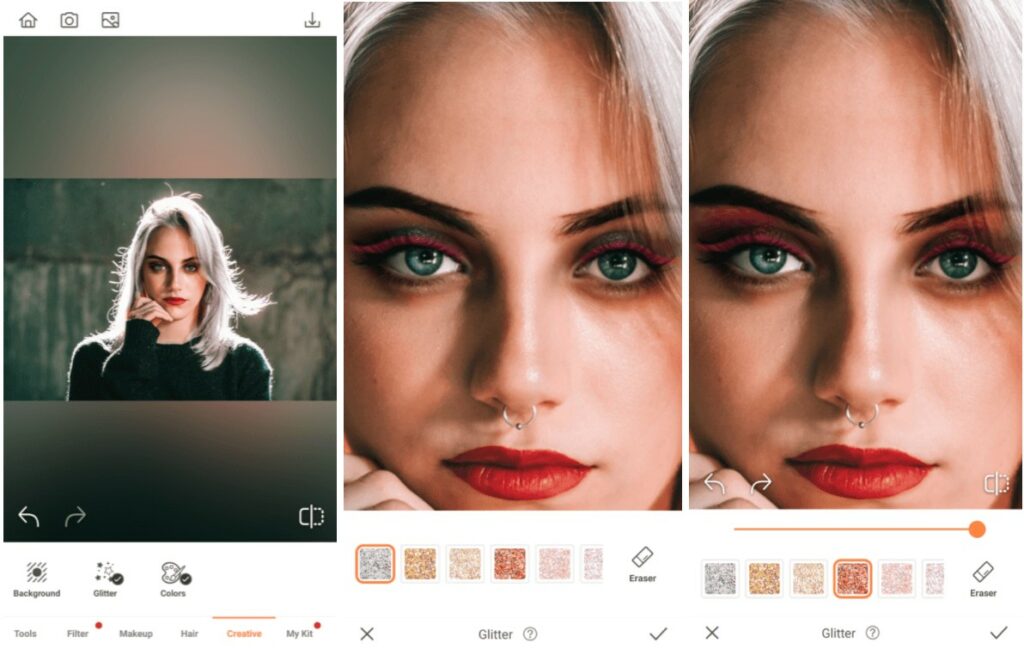 Yes, a dash of sparkle is usually associated with sugar, spice, and everything nice. However, sometimes a little shimmer can hint at danger. With that in mind, use the Glitter tool to turn the heat up a notch or two.
Select the Glitter Tool from the Creative tab
Carefully apply Glitter to your eyelids. Zoom in to your photo for accuracy
If necessary, use the toggle to adjust the intensity of the Glitter
Tap the checkmark to save your edit
Feel the Fear with a Red Hot Filter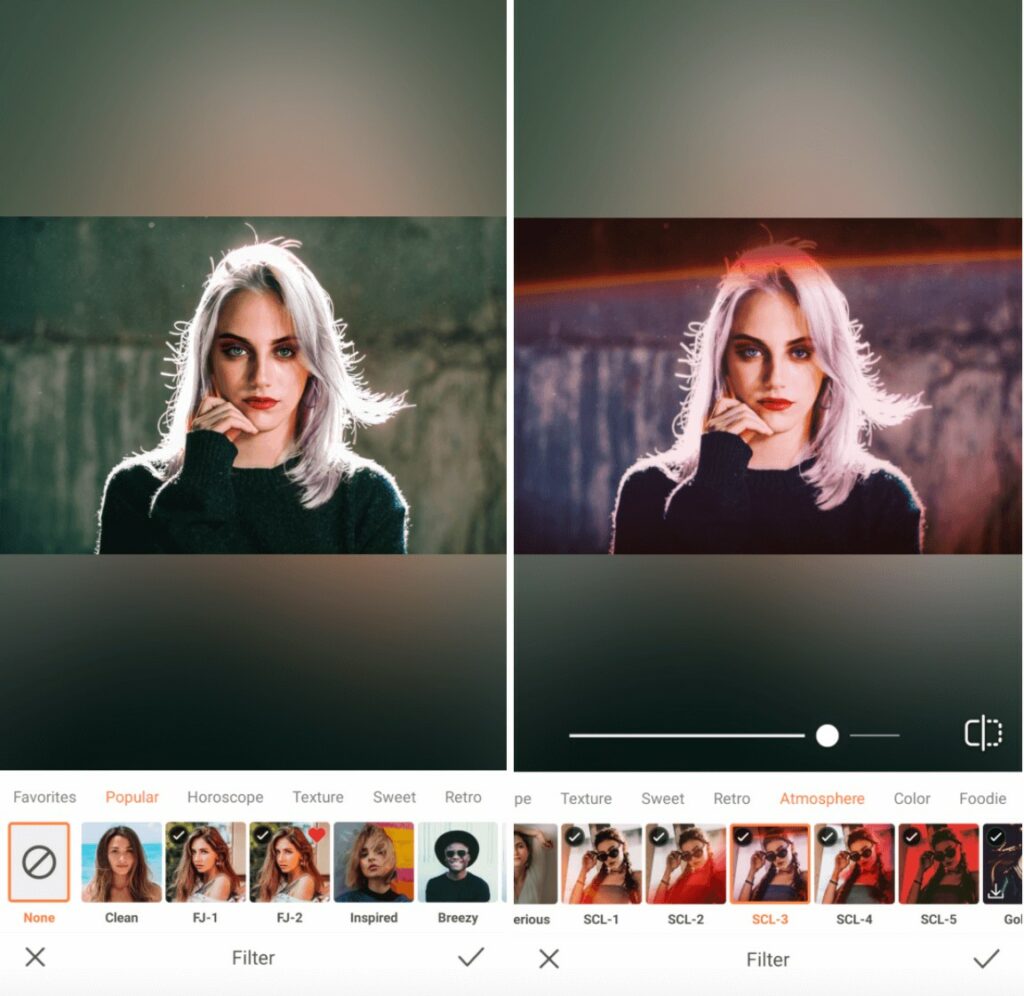 Finally, finish up this Friday 13th edit with a frightening filter. As luck would have it, you have several red hot options to choose from. Have fun sampling them all. Try each one to see just how intense they are, and how well they work with your photo. Then select the filter that delivers the most creepy effect (in your opinion).
Go to the Filter Library
Select Atmosphere in the top menu
Choose from any of these creepy-licious red filters. We're partial to the SCL-1 Filter for this particular edit
Adjust the strength of the Filter using the toggle
Tap on the checkmark to save your edit
How's that for creepy? Now it's your turn. Conjure up a chilling Friday 13th photo using AirBrush, the easy photo editor. Before the day is over, share your creation using #AirBrushApp. And, if you aren't already, follow @AirBrushOfficial for more tips, tricks, and hacks to keep your feed fresh!