Ghouls, goblins, and ghastly makeup are what it's all about this Halloween season. And we're totally here for it! As you spend the next few days doing the most to present your scariest selves to the world, AirBrush, the easy photo editor, has all the epic treats you'll need to create creepy Halloween photo edits. Ready to dive deep into our virtual bag of gruesome makeup, ghostly backgrounds, and grisly filters? Let's go!
Cross over to the Dark Side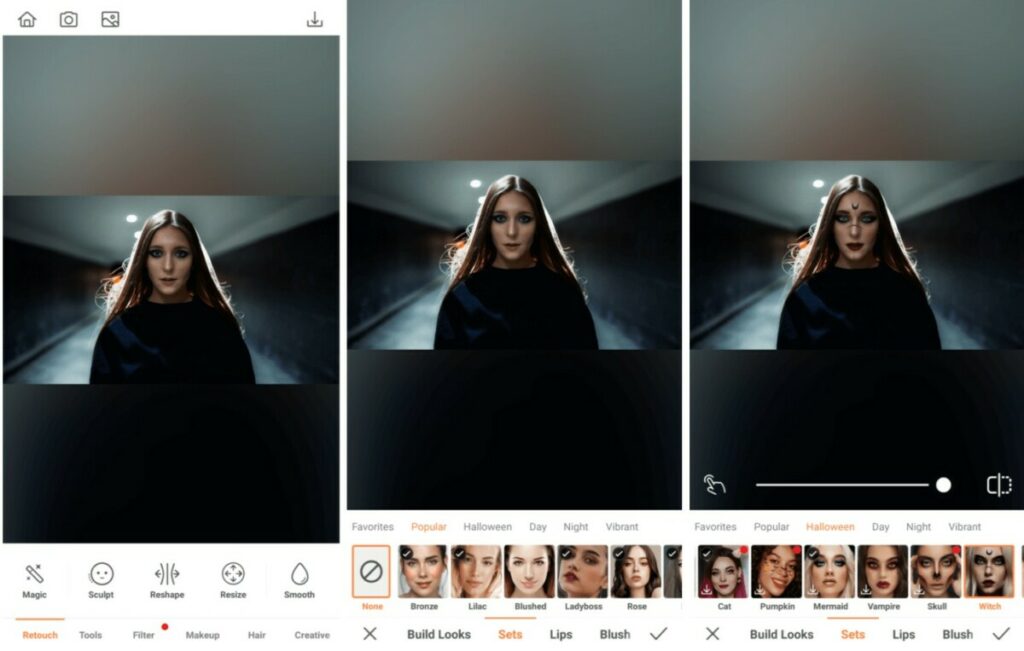 Every Halloween we do the most to give you a strong selection of makeup options to take your costume game to the next level. This year is no different as we've dropped eight amazing looks, four of which were created to ignite fear. Scroll through the Halloween category and determine if you're in the mood to be a Witch, Vampire, Goth, or Skull.
Make 'em Scream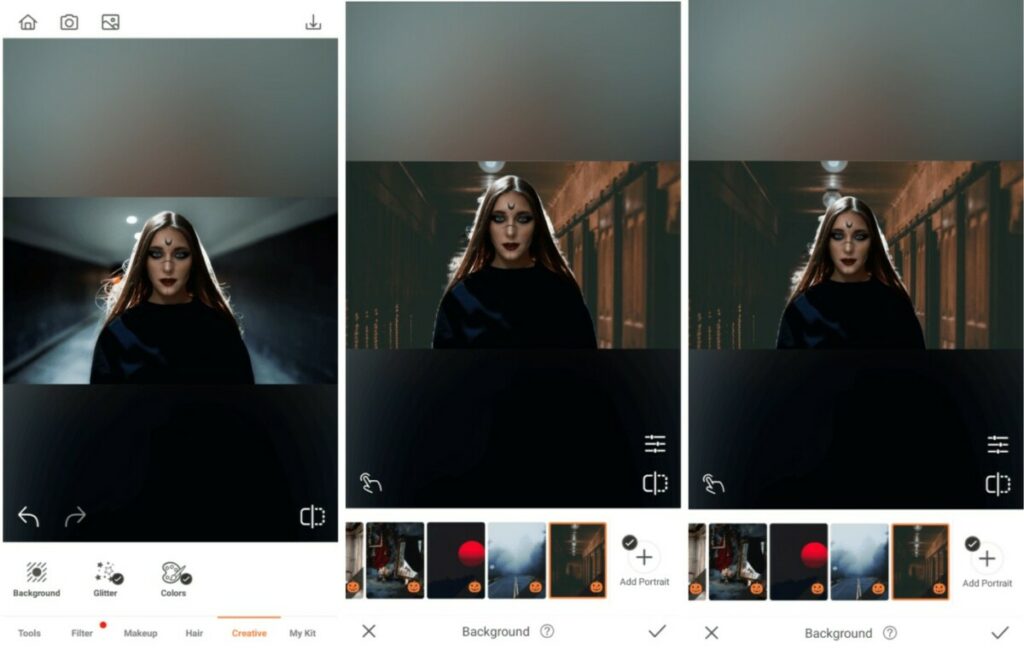 As eerie as our makeup filters are, our Background feature presents the opportunity for you to delve even deeper into the darkness. No matter your location, we are certain it won't be as daunting or as haunting as the places in our Background library. Transplant yourself to somewhere that's genuinely scary and see your creepy Halloween photo begin to take shape.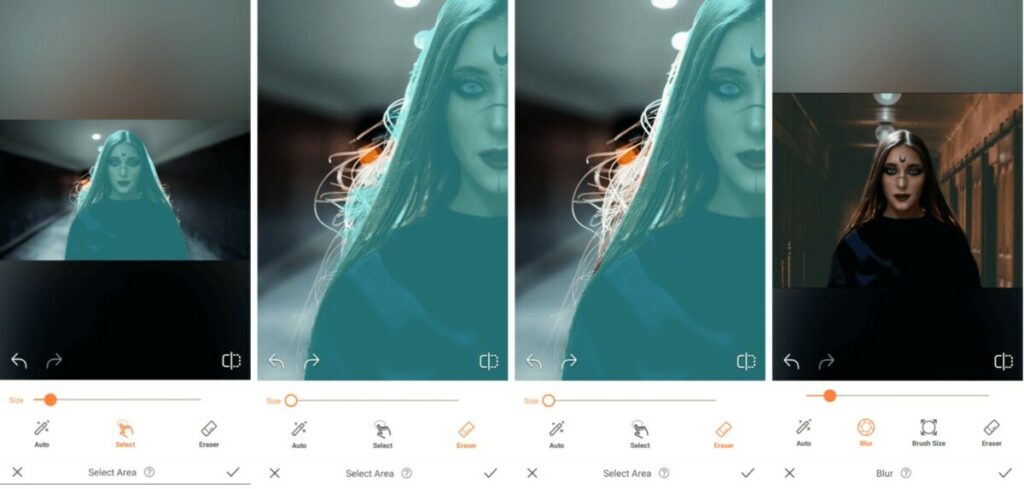 Give 'em Chills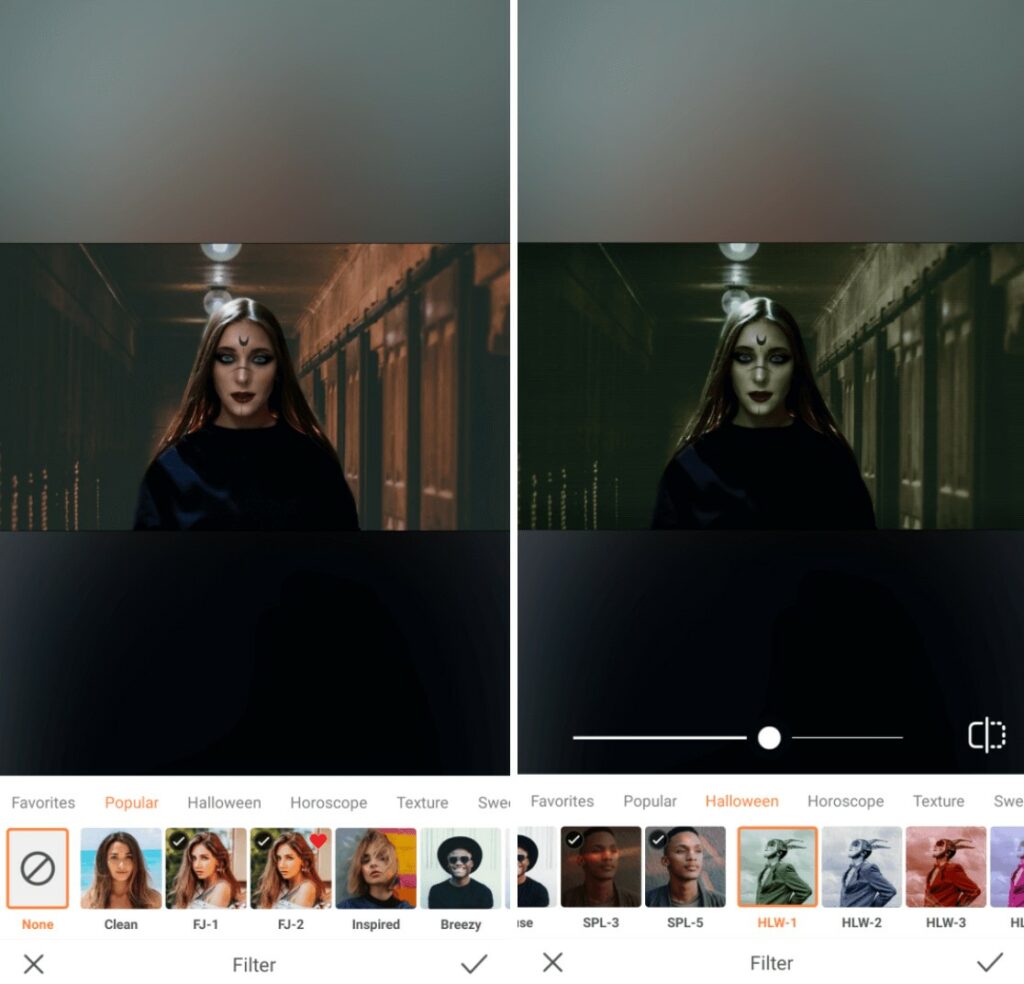 You may think we've already pushed the limits when it comes to creating a creepy Halloween photo, but you'd be wrong. Because there's more! Our Halloween filters deliver the perfect final touch on this menacing edit.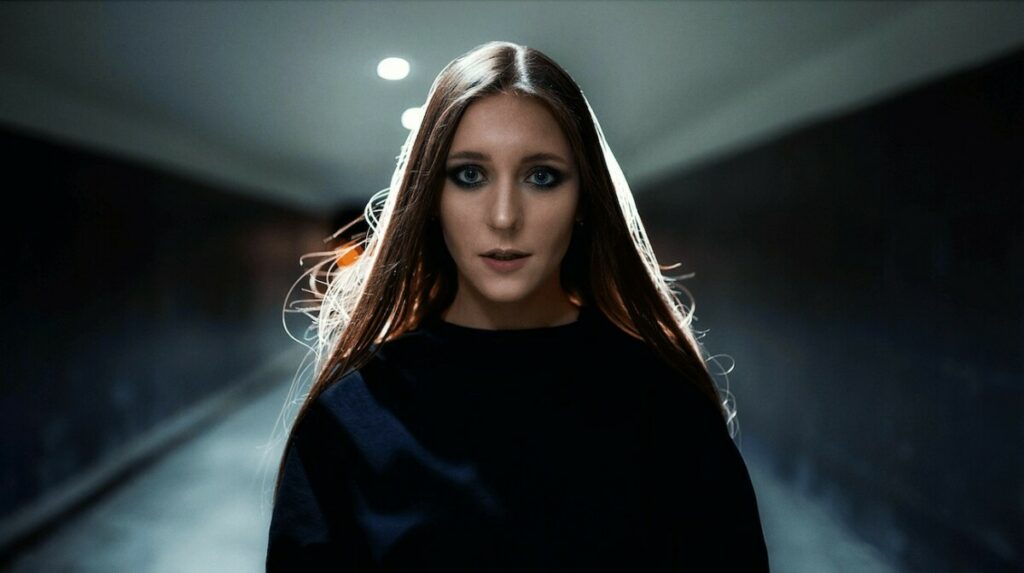 Based on this edit it's clear we understood the assignment. How about you? Create your own creepy Halloween edit with AirBrush, the easy photo editor, and share it using #AirBrushApp. Need more inspiration this spooky season? Follow us on Instagram @AirBrushOfficial for more cool tips, tricks, and hacks!