And just like that…we're easing into the crisp, coziness of the fall season. With temps dropping and leaves turning it's time to generate our own warmth with deep tones and an updated look. Naturally, with all these changes brewing, we can't let autumn go by without snapping a few pics. So we're here to optimize your feed by showing you how to edit fierce fall photos with AirBrush, the easy photo editor.
A Fierce Face for Fall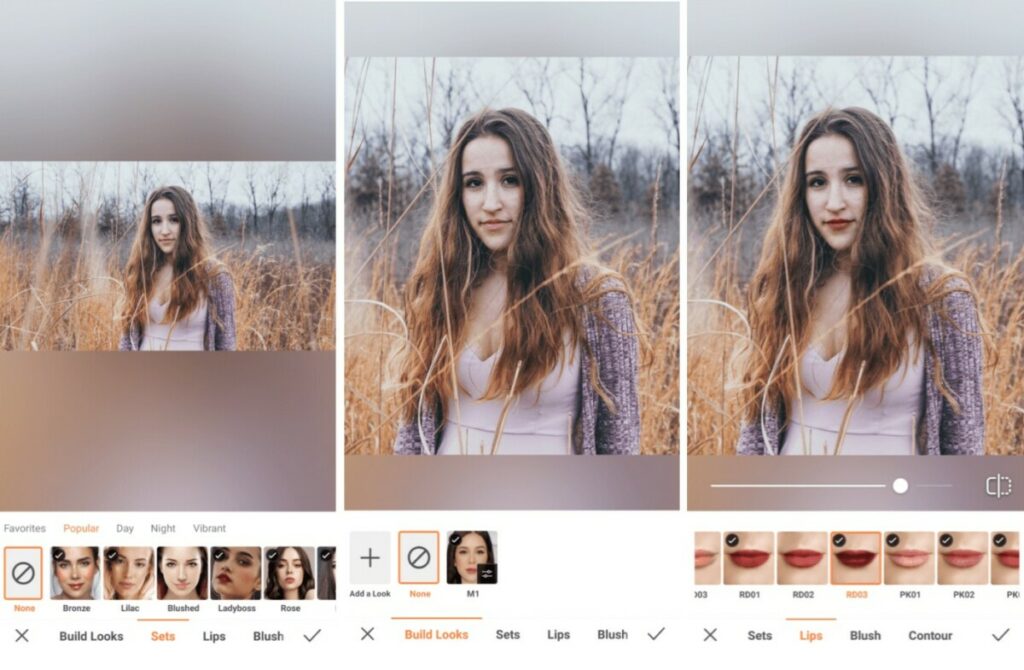 This fall, it's all about fierceness, and you can channel yours into a unique makeup look using our new Build Looks feature. With your very specific tastes, there's no need to use the same preset looks like everyone else. So let's get started on a beat that's undeniably all you, from the lips to the eyeliner!
Go to the Makeup toolbar 
Select Build Looks and tap on Add a Look to create a signature look you can rock in your fall photos all season long
Start with Lips and select the color that best reflects your mood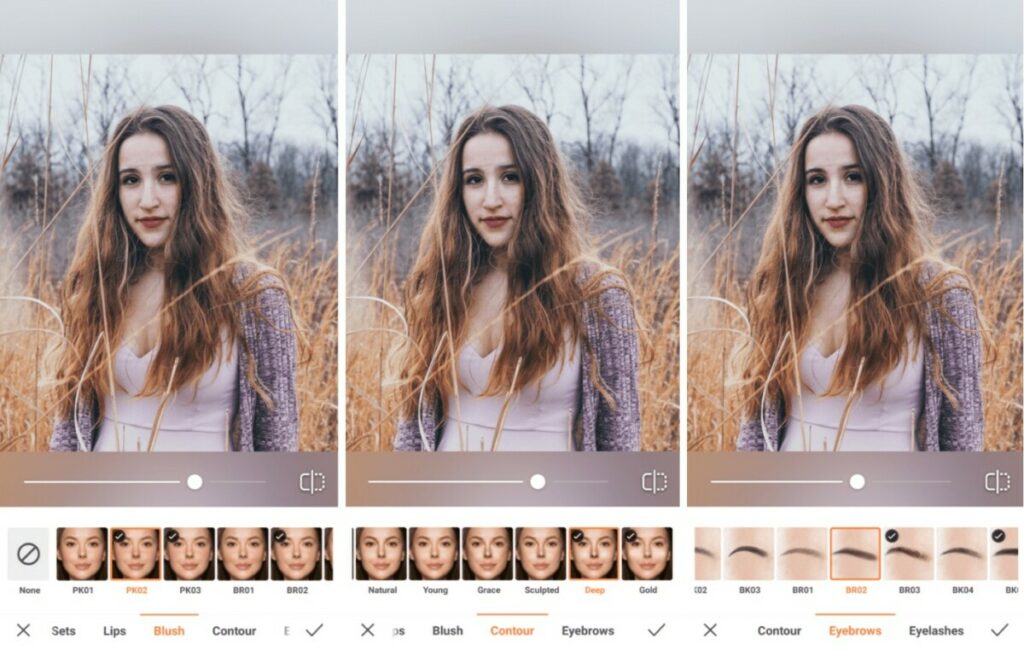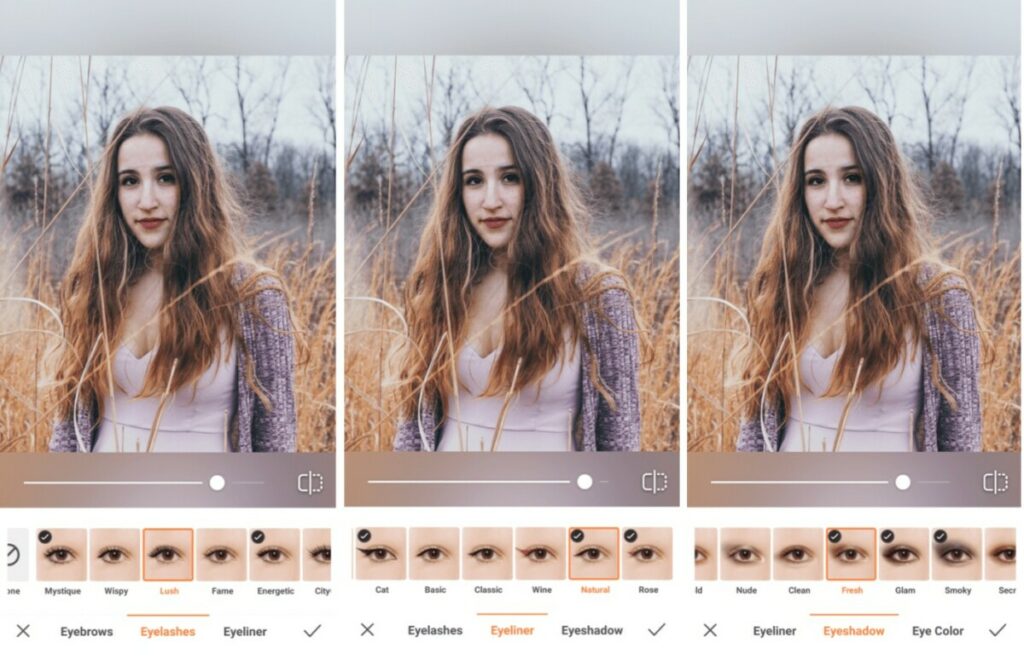 Next, go to Blush and choose an effect that gives your skin a nice glow 
If you're a fan of contouring, tap on Contour to define the shape of your face
Finally, we'll finish up by defining your eyes with Eyebrows, Eyelashes, Eyeliner, and Eye Shadow that reflect your autumn outlook. You can even adjust your Eye Color for dramatic effect
For each of these features, you can use the toggle to adjust the intensity of the effect
Tap the checkmark to save your Look
Crown Yourself with the Tones of the Season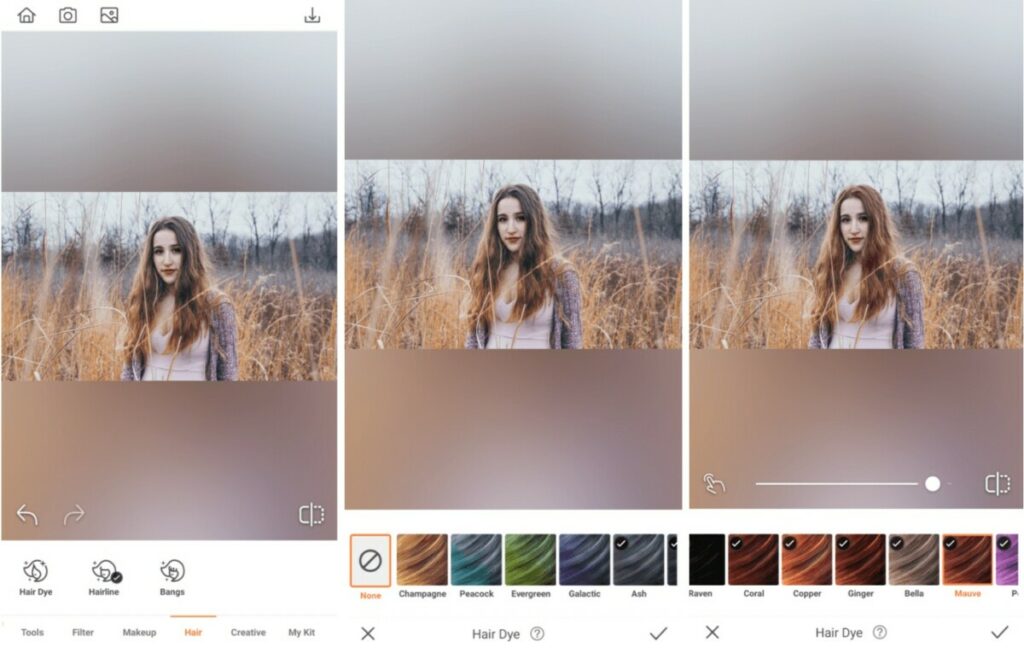 Autumn is all about deep tones and that applies to your hair as well. Why not give yourself a new hair color that matches the mood of the season in your fall photos?
Select the Mauve hair color to channel those fall tones
Tap the checkmark to save your edit
Fall Fashion Meets Function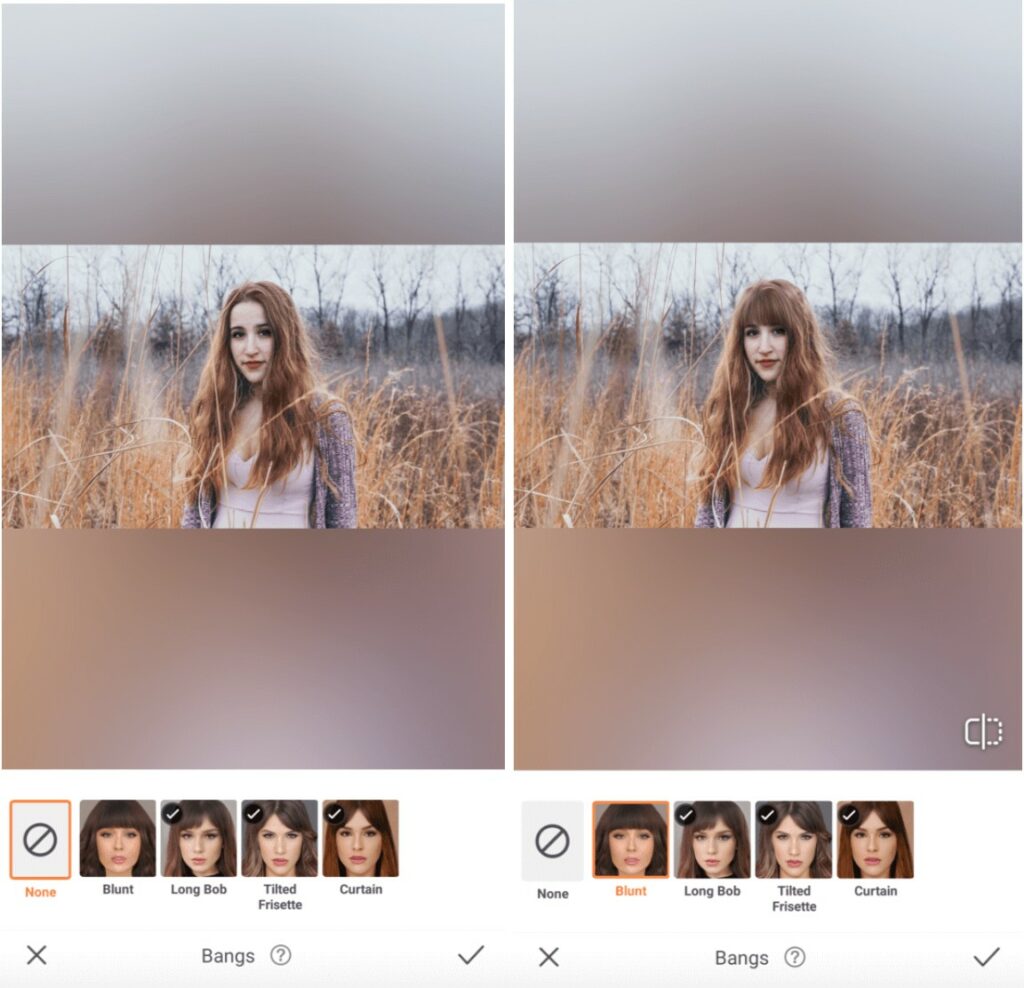 When the autumn chill starts to set in, you need to maximize coverage any way you can. Including virtual Bangs. Your forehead will thank you. Trust us.
Open your photo in AirBrush. Ensure your face and hair are clearly visible
Choose one of the four options available. We're favoring the Blunt cut
Tap the checkmark to save your edit
All the Autumn Colors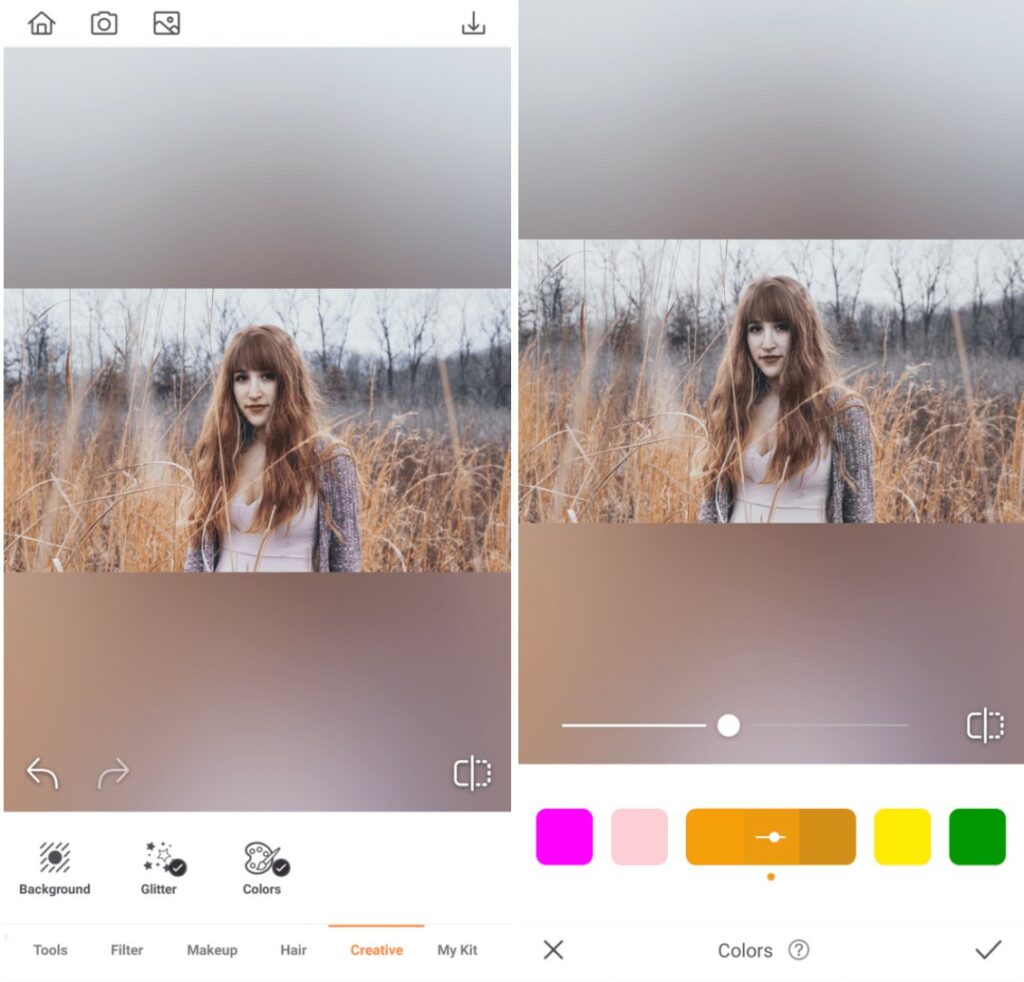 If you're looking to intensify the warm hues in your fall photos, look no further than the Colors feature. Talk about editing made easy! This particular tool will effortlessly enhance the colors in your fall photos.
Go to the Creative tab and select the Colors Tool
Find the grouping for Orange and try each of the Color channels to select the one that works best with your image
Use the center toggle to adjust the strength of the Colors Tool
Tap on the checkmark to save your edit
Pumpkin, Spice & Everything Nice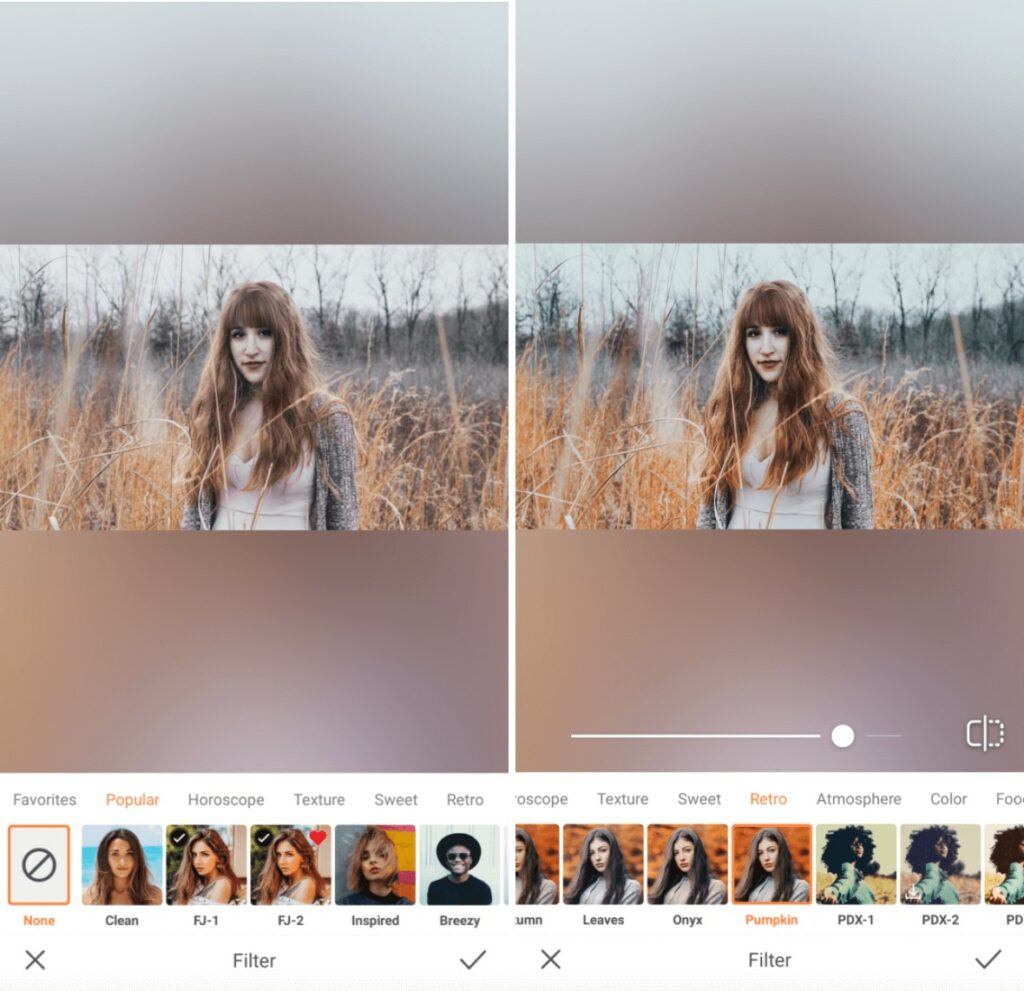 Wouldn't you know, we've got the perfect filter to cap off your fall photo edits. Designed specifically to conjure up cozy vibes, the Pumpkin Filter will make those orange tones pop perfectly.
Go to your Filter Library
Scroll through to the Retro category and select the Pumpkin filter
Use the center toggle to adjust the strength of the Filter
Tap on the checkmark to save your edit
Talk about fall fierceness! Now you've got all the tools you need to transform your fall photos. From fallen leaves and fuzzy blankets to pumpkin pies and cinnamon lattes, we expect your feed to be absolutely lit with epic edits courtesy of AirBrush, the easy photo editor. Use #AirBrushApp to share your pics and be sure to follow us on @AirBrushOfficial for more inspiration!