In case you missed the memo: Plants are trending. For years now our feeds have been flooded with images of flora. However, the need to shelter-in-place for months on end saw the emergence of many brand new plant parents and there was a swift transition from fields of endless flowers, to at-home jungles that made us feel alive! Now, there's a thriving community of 'Grammers whose content is dedicated wholly and solely to sharing visuals of their greenery. So today, we're sharing a few tips on how to make your garden photos truly stand out using AirBrush, the easy photo editor.
Play up Natural Tones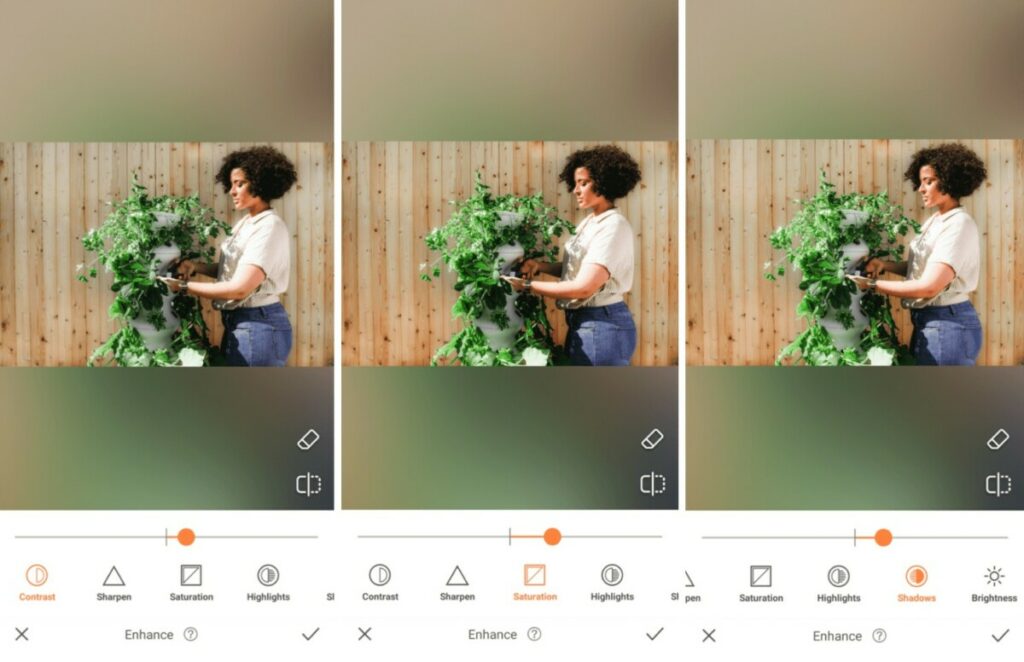 As plant parents, we know you take your responsibilities seriously. You give your plant babies all the water, sunlight, and attention they need to thrive. Let's make sure they look as healthy as they are using the Enhance tool to reinforce their natural beauty.
Select the Enhance tool
Adjust the toggle on the Contrast tool to make the image more vivid
Select Saturation to deepen the greens in the plants' leaves
Use the Highlight tool to adjust the details on the lighter areas of the photo
Use the Shadow tool to adjust the details on the darker areas of the photo
Tap on the checkmark to save your edit
Lean into the Greens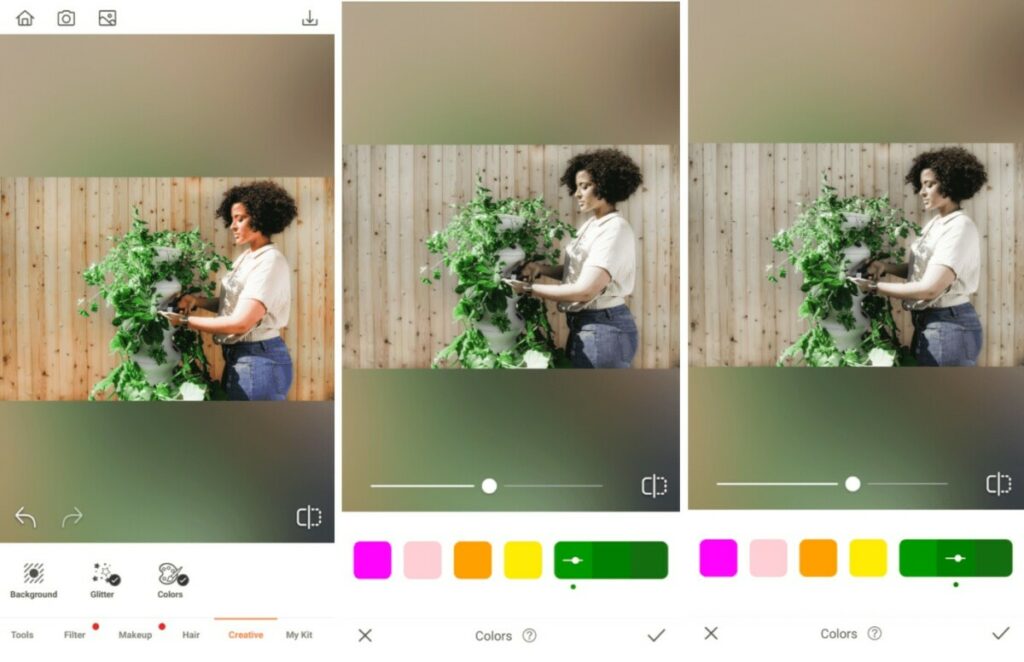 We know you love your greenery and will do anything we can do to make it stand out. That's why you're going to tap into the power of the Colors Tool to automatically enhance all the green leaves in your garden photos.
Go to the Creative tab and select the Colors Tool
Find the grouping for Green and try each of the Color channels to select the one that works best with your image
Use the center toggle to adjust the strength of the Colors Tool
Tap on the checkmark to save your edit
Cut It Out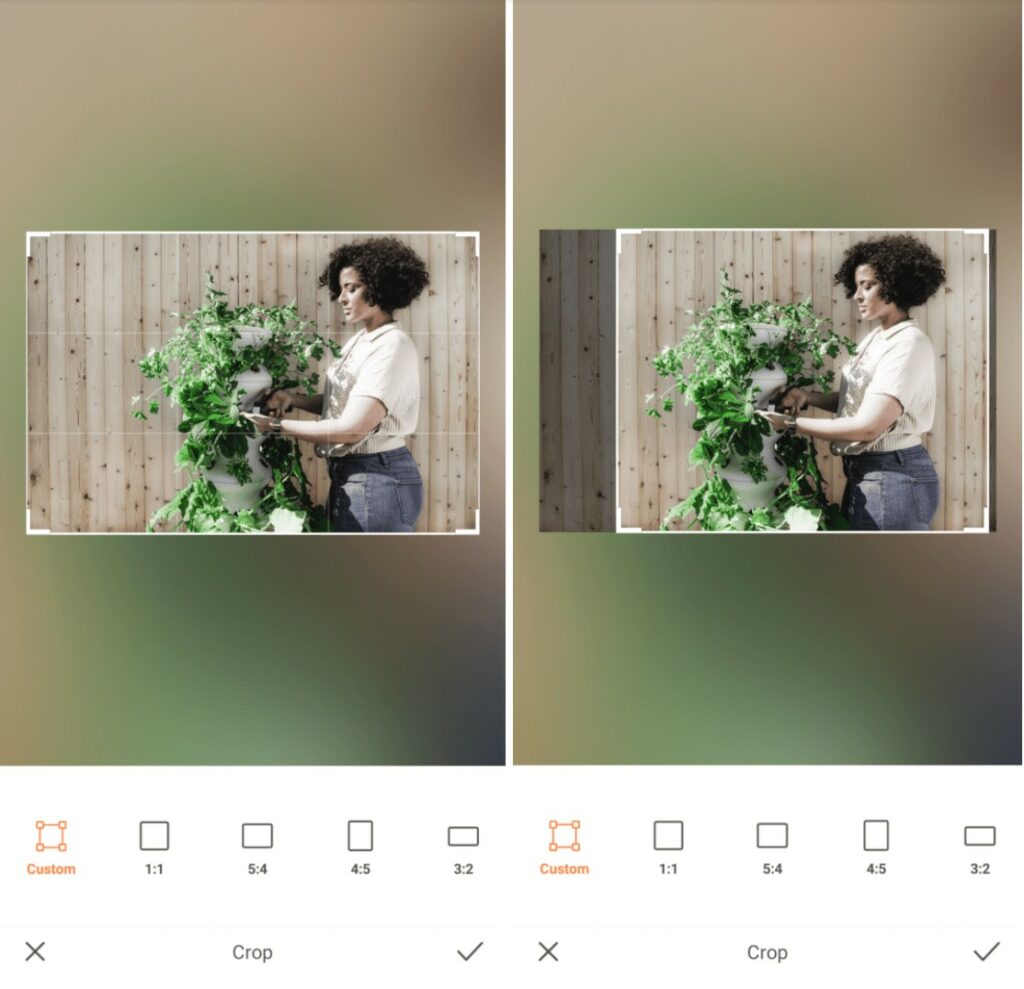 Often you're off in your own little world with your plants, and we can't blame you. They offer a peaceful escape where you can be alone with your thoughts while doing something you love that literally bears fruit. Use the Crop tool to cut out any dead space or distractions in your garden photos.
Go to Tools and select Crop
Choose your preferred dimensions or opt to customize the size of your photo
Drag a corner to resize the frame
Tap the checkmark to save your edit
Wrap it up with a Garden Filter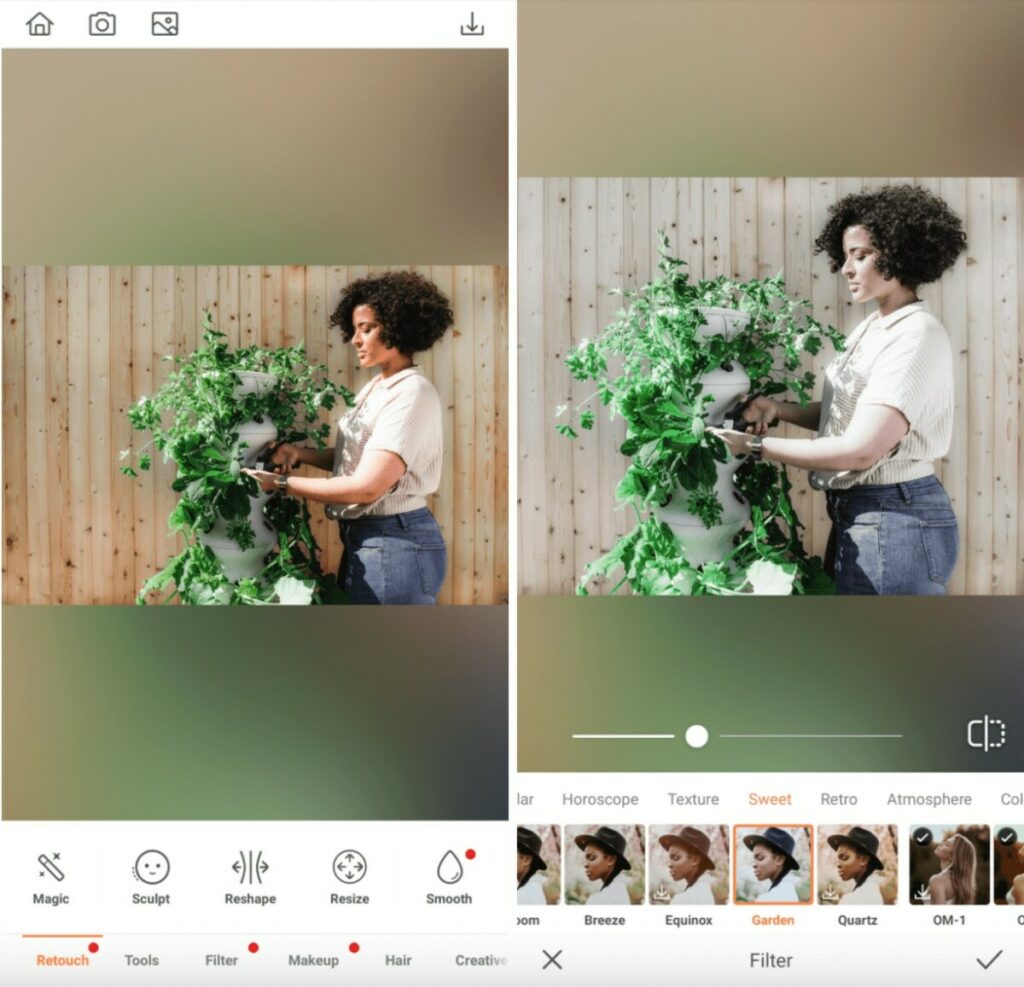 Finally, you need to finish up all garden photos with a filter designed specifically to capture the beauty and serenity of your plants.
Go to your Filter Library
Scroll through to the travel-inspired filters in the Sweet category and select the Garden filter
Use the center toggle to adjust the strength of the Filter
Tap on the checkmark to save your edit
We're literally green with envy over this edit and we're not ashamed to admit it. Now it's your turn to channel your green thumb into an edit worthy of the hashtag #plantsofinstagram using AirBrush, the easy photo editor. Go forth and propagate a gorgeous garden photo then share it using #AirBrushApp. For more tips, tricks, and hacks you can follow us @AirBrushOfficial