Happy International Dog Day to our fun-loving, four-legged friends! And what better to celebrate them than with adorable pet photos that truly capture their precocious personalities? First, you'll need to start with a photoshoot, following these pet photography tips in our guide. Then follow it up with a series of charming edits using AirBrush, the easy photo editor. 
Teeth – For When They're All Smiles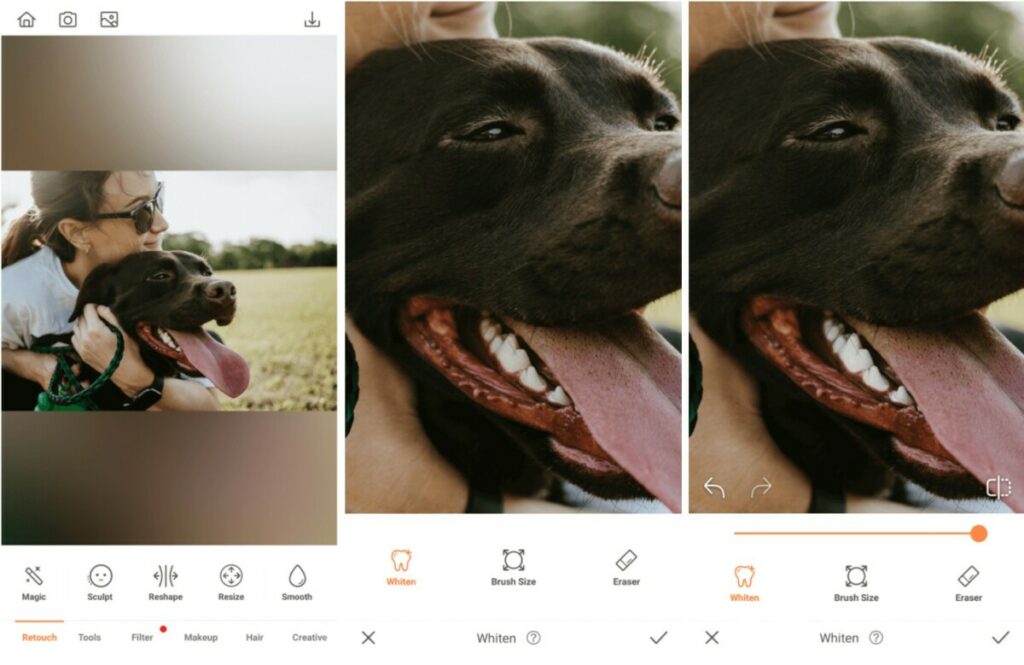 Fact: We aren't the only ones frequently flashing our not-so-pearly whites. Our dogs are often showing off their teeth and while we do our best to keep them clean, they're never quite as bright as we'd like them to be. That's where the Teeth tool comes in! Use it to give your pup a dazzling "smile" in all your pet photos.
Select the Teeth tool in your carousel
Zoom in and adjust your brush size
Apply the brush over your teeth and watch them turn into pearly whites
Click the checkmark to save your edit
Bokeh – For the Star of the Show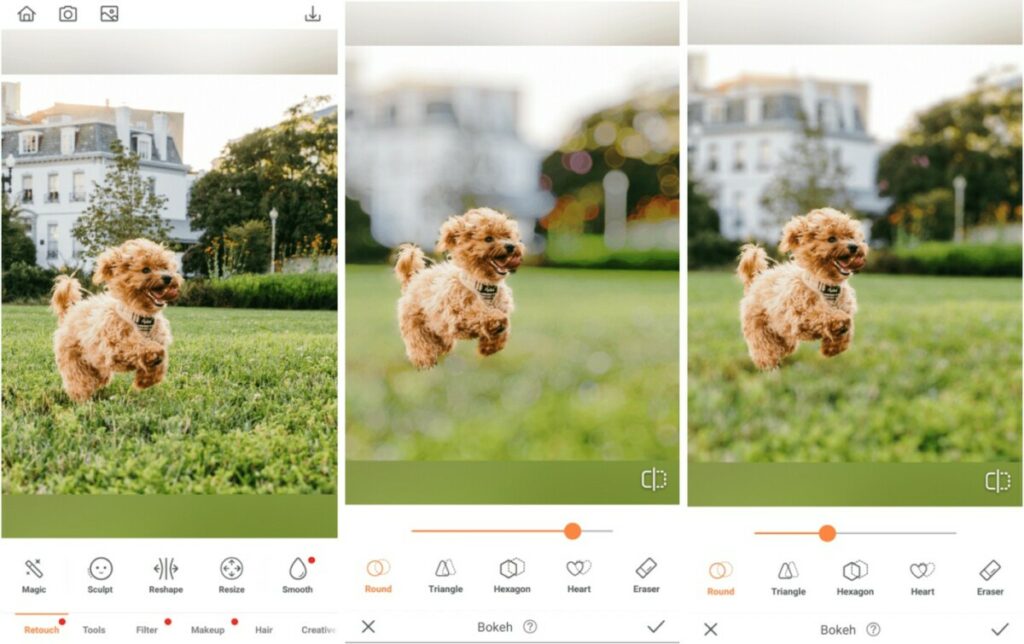 Everyone knows that your pet is the real star of the show. Whether they're doing clever tricks for treats, or eliciting "ooohs" and "awwwws" from strangers while out on walks, your dog frequently finds itself at the center of attention. Use the Bokeh tool to ensure your little one is always center stage in your pet photos.
Go to the Bokeh Tool in the toolbar
Bokeh will automatically detect the areas to keep focused
Adjust the degree of the Bokeh effect by using the center toggle
Use the eraser to manually select any blurred areas you'd like to keep focused
Tap the checkmark to save your edit
Filters – For Their Every Mood
In most instances, a pic of your pup just needs a filter to make it feel complete. You can choose one with a natural finish, or tap into those with special effects to give it an extra oomph. Whatever you decide, take your time and select one that truly reflects your dog's mood in the moment captured.
Go to your Filter Library
Scroll through to the filter categories
Select the filter that works best with your dog
Use the center toggle to adjust the strength of the Filter
Tap on the checkmark to save your edit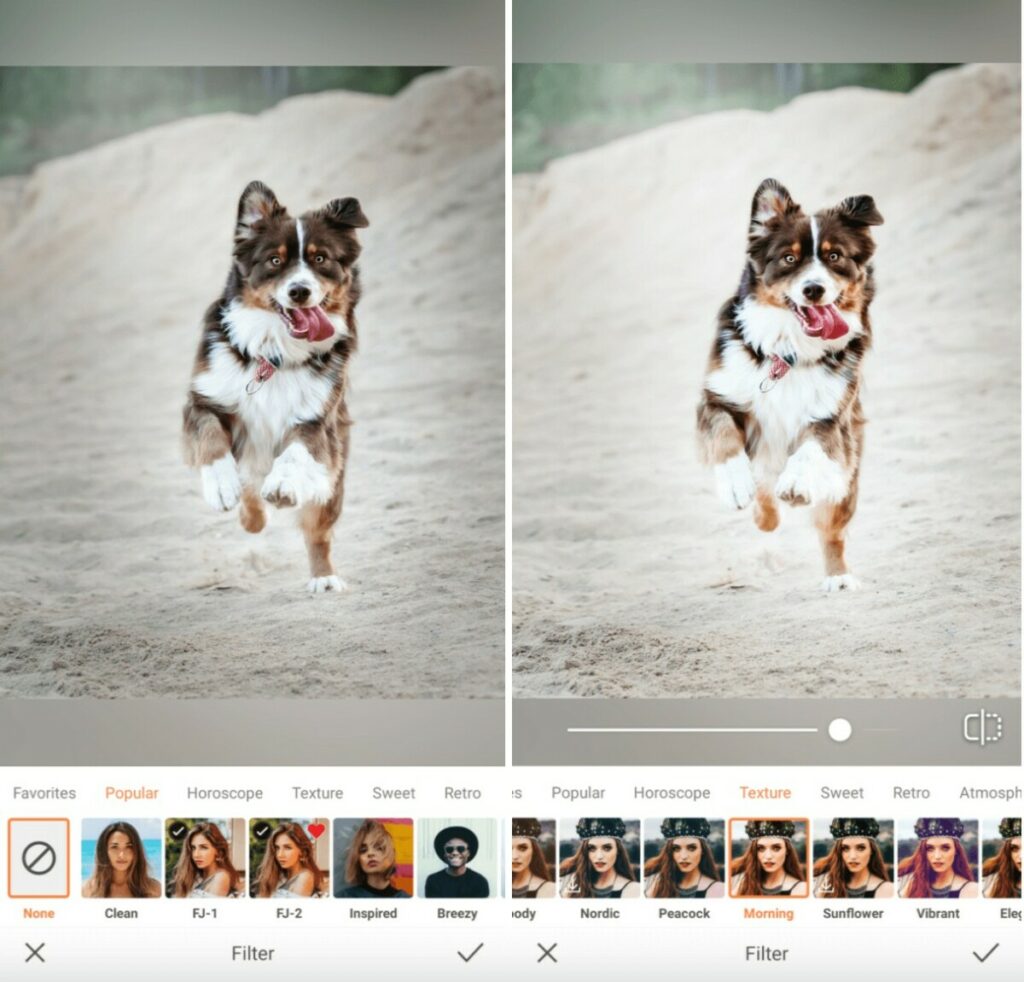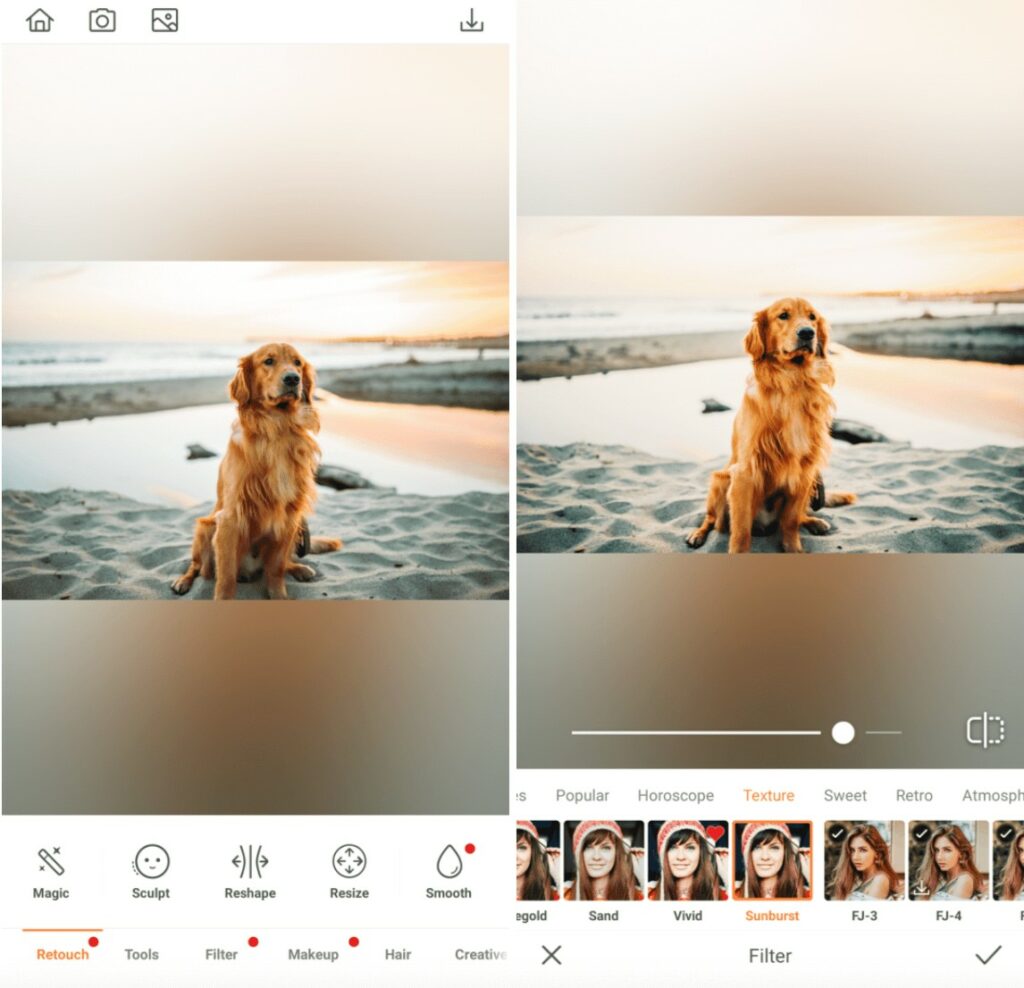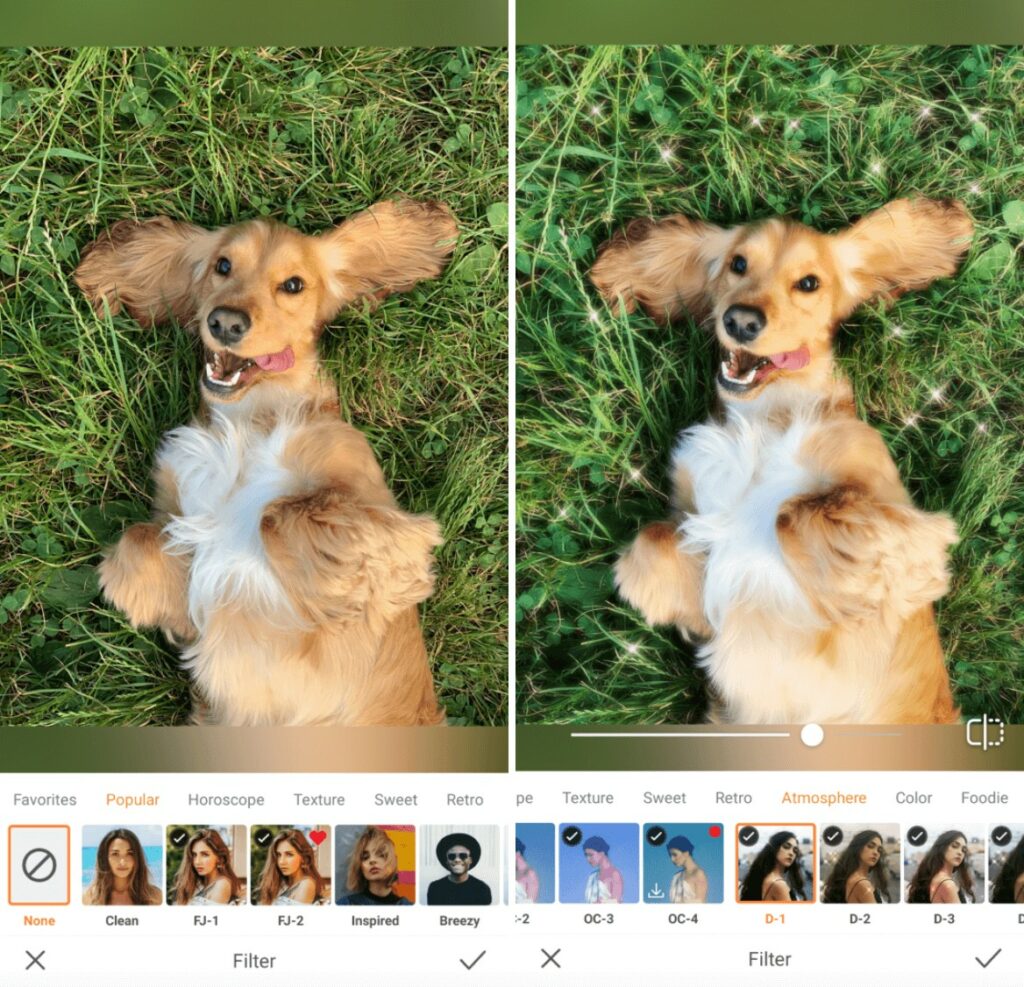 Remember, today's a day meant to spend extra quality time with those adorable, non-human members of your family. If you haven't already, snap a few pics with your lovable, huggable pups then edit them using AirBrush, the easy photo editor. Share your pet photos using the hashtag #AirBrushApp and follow us on Instagram at @AirBrushOfficial for more cool editing tips, tricks, and hacks!