Which is better, Christmas or New Year's? Since Christmas comes first, we have to say, it's our favorite right now. And would AirBrush be the easy photo editor if we didn't give you the best and easiest ways to make your Christmas photos really stand out? No, we wouldn't. So we've got three features that you can use this year to put the perfect finishing touches on your Christmas pics this year.
Details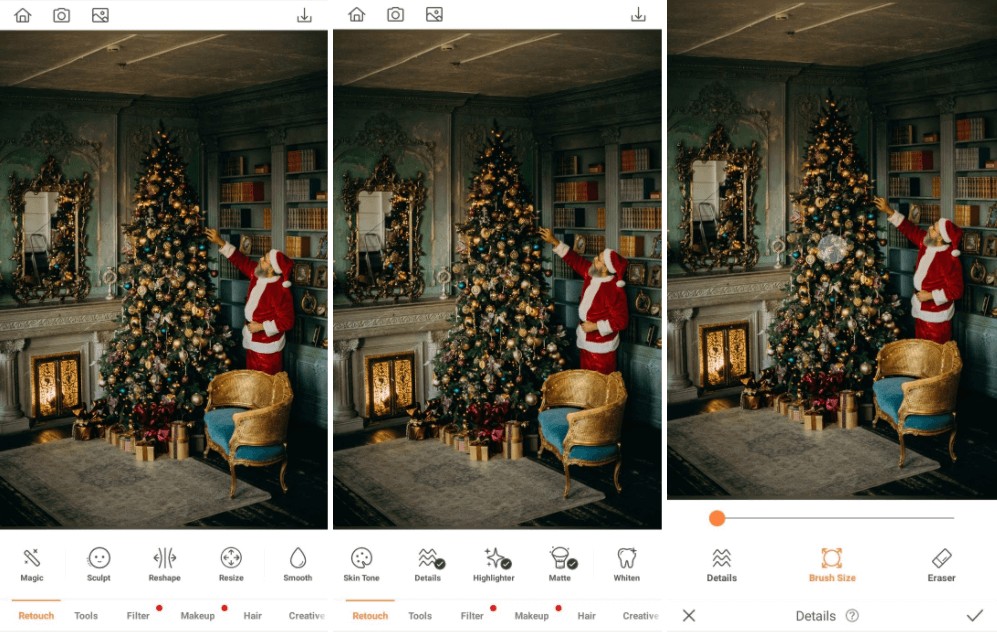 Don't they always say, "it's the little things"? And we couldn't agree more and it's what the Details Tool was made for. This tool adds the perfect touch to your Christmas photos by highlighting the details in your pic. Watch those Christmas details come to life. And since we'd never want your photos to look overdone, there's a handy eraser tool to tone down the effect.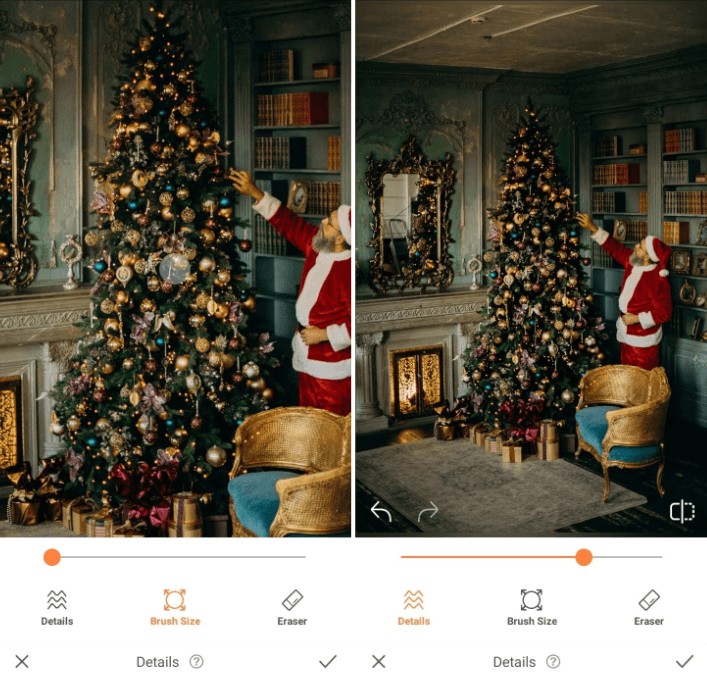 Go to the Retouch Menu
Select the Details Tool
Adjust the brush size and swipe over the area you want to emphasize
Tap the checkmark to save your edit
Colors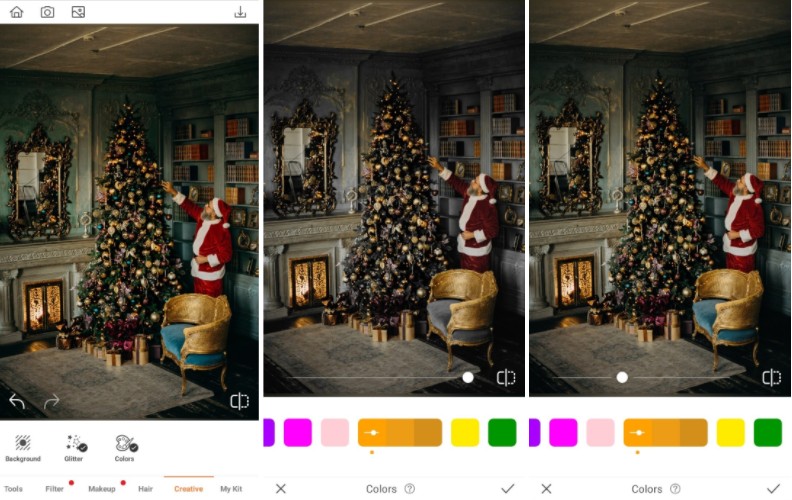 We think Colors is the best way to experiment this holiday. In fact, it is best used in a Christmas photo series, where you want to focus on a particular color. Truly, it's a sure-fire way to establish some holiday editing style. 
Go to the Creative Tab on the home menu
Select the color and sub-tone you want to adjust
Toggle the intensity to get your desired intensity
Tap the checkmark to save your edit
Filter
Our favourite way to finish off a photo. We have our usual, popular Filters options for you to choose from and seasonal filters are updated all the time. Scroll through categories like Texture and Retro or any of our Christmas and winter-themed filters and apply with one tap. Then toggle the effect to suit your specific style and find the right finish to your perfect Christmas photos super easy.
Go to the Filters Menu
Scroll through the Filter categories to select the preferred filter
Adjust the intensity with the slide bar
Tap the checkmark to save your edit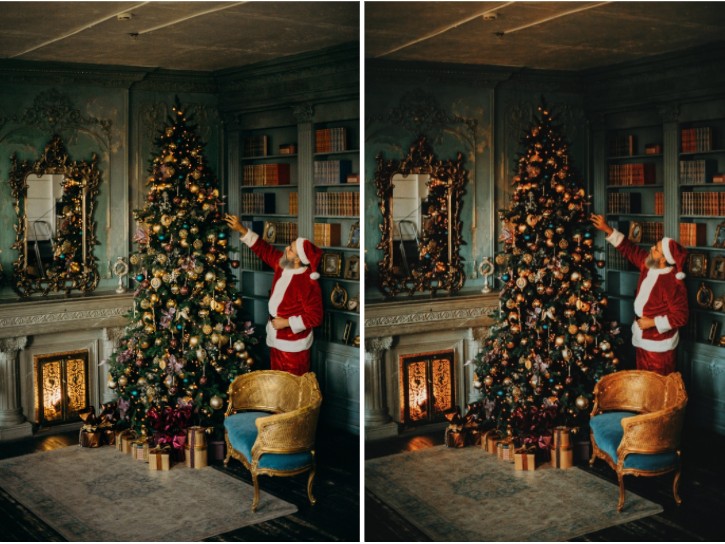 Three steps and we're all done. Because we know you'll be wanting to get back to your friends, family and festivities, nothing more is needed. So when you're ready to post your pics edited on AirBrush, the easy photo editor, tag them with #AirBrushApp so they're easy to find. Then follow us @AirBrushApp for even more tips, tricks and hacks.