We love the fantastic advances that the modern world has brought but sometimes we get a craving for something a little nostalgic. So AirBrush went ahead and created a guide on creating for a vintage edit. If you like the vintage edit style, this is the edit for you to take a visual journey down memory lane.
Makeup – Build Looks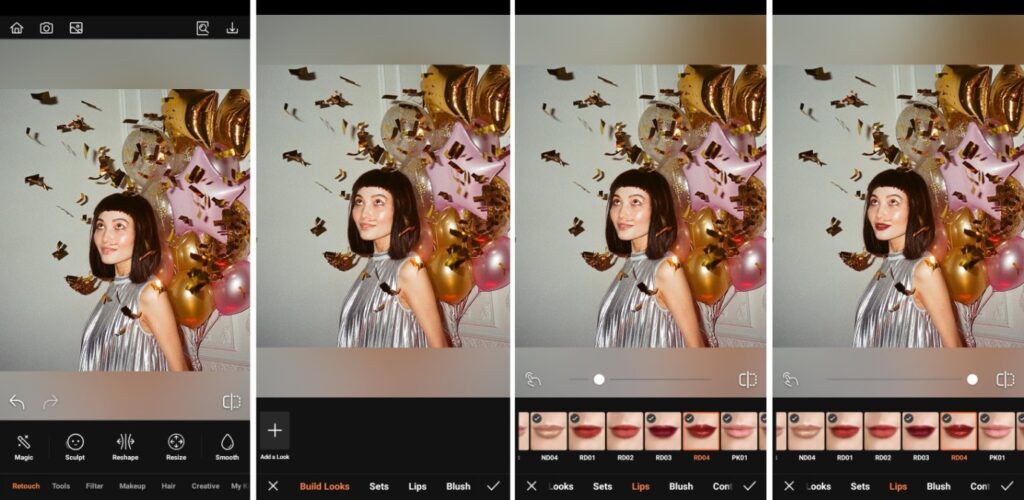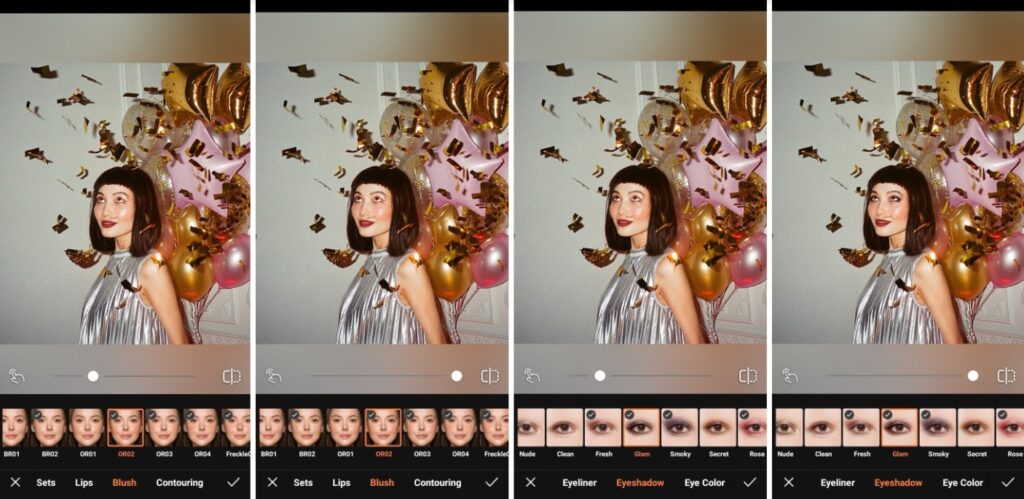 One of the easiest ways to date a photo is by looking at how the people present themselves. What style of clothes are they wearing? What accessories are the men wearing and what style of Makeup are the women wearing? Build Looks puts you in control of curating a perfect vintage makeup look. Choose the eyes, eyebrows, blush and lipstick looks all individually to really capture the vintage edit of the time period you're looking for. 
Go to the Makeup Tab on the Main menu and select Build Looks.
Scroll through each feature listed and choose & apply the look that matches your vintage vibe.
Adjust the intensity of the effects by using the slide bar.
Tap the checkmark to save your edit
Relight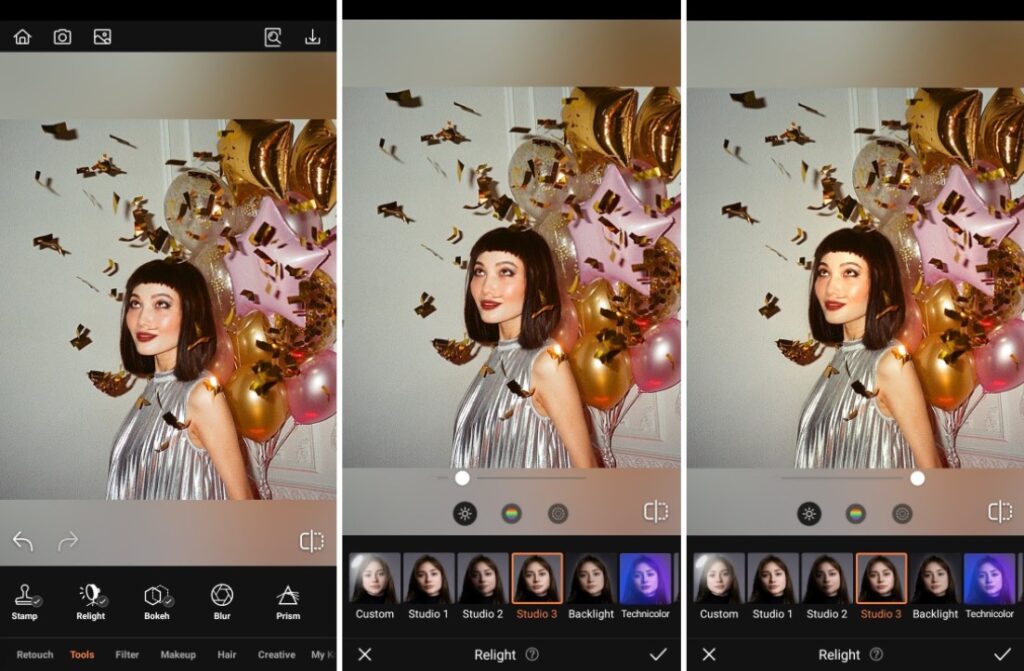 In order to add a bit of mood to your vintage edit, play around with Relight to get the lighting right. That is, get the lighting to mimic the look of the vintage period you're going for. Backlight is a great way to create a glamorous halo effect. Or you can use Studio 3 as we did below to get that old film feel.
Go to the Tools Tab on the Main menu.
Select Relight and choose the lighting option you prefer. We're using Studio 3.
Adjust the lighting by swinging the "spotlight" about the face in the selfie.
Tap the checkmark to save your edit
Filter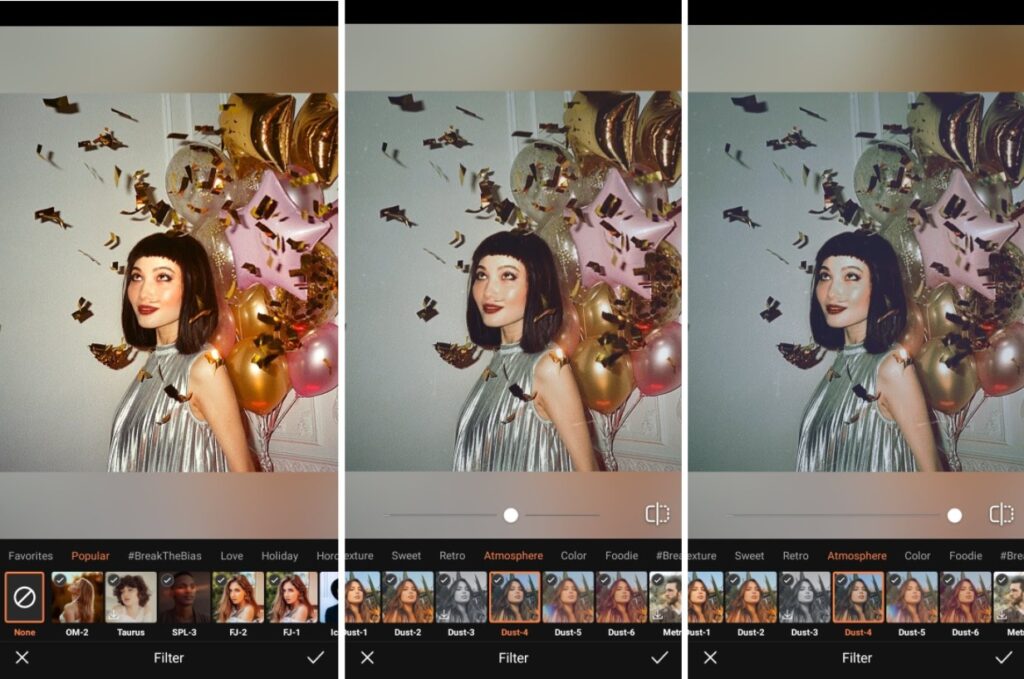 To cement the vintage edit, a Filter is the final step you'll want to use. For a vintage-inspired edit, allow us to recommend the Atmosphere category and specifically the Dust Filters. These offer a range of vintage-looking filters, some including the generous sparkle overlay of glamour shots. 
Go to the Filters Tab on the Main menu.
Scroll through the Filters selection. Narrow down your choices by choosing a category. We're using Dust 3 here.
Adjust the intensity of the effect by using the slide bar.
Tap the checkmark to save your edit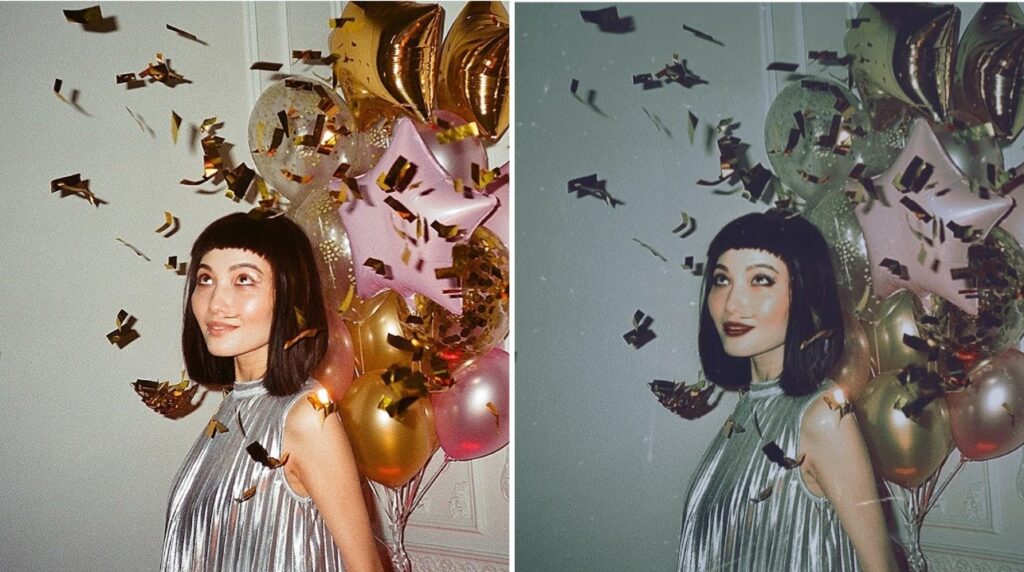 A vintage edit isn't too hard to recreate with the powerful tools from AirBrush, the easy photo editor. In these three steps, you can post your own throwback to your favorite golden age. Tag your photos with #AirBrushApp so everyone can find them. Then follow @AirBrushOfficial over on Instagram for our latest tips, tricks and hacks!