When we say photobombers, you automatically think of a person right? Someone is in the way and ruining the aesthetic of your photo. However, when it comes to foodie pics, photobombers can be any stray object also causing distraction in your photo. AirBrush has the tools you need to remove photobombers and create clean and crisp foodie pics.
Stamp
If your pic features a solid surface, think tablecloth or countertop, but a whole lot of mess as well, the Stamp tool can remove photobombers in a jiffy. Stamp copies one area of your photo and replicates it over another selected area. Think of it as the visual copy and paste for your photos.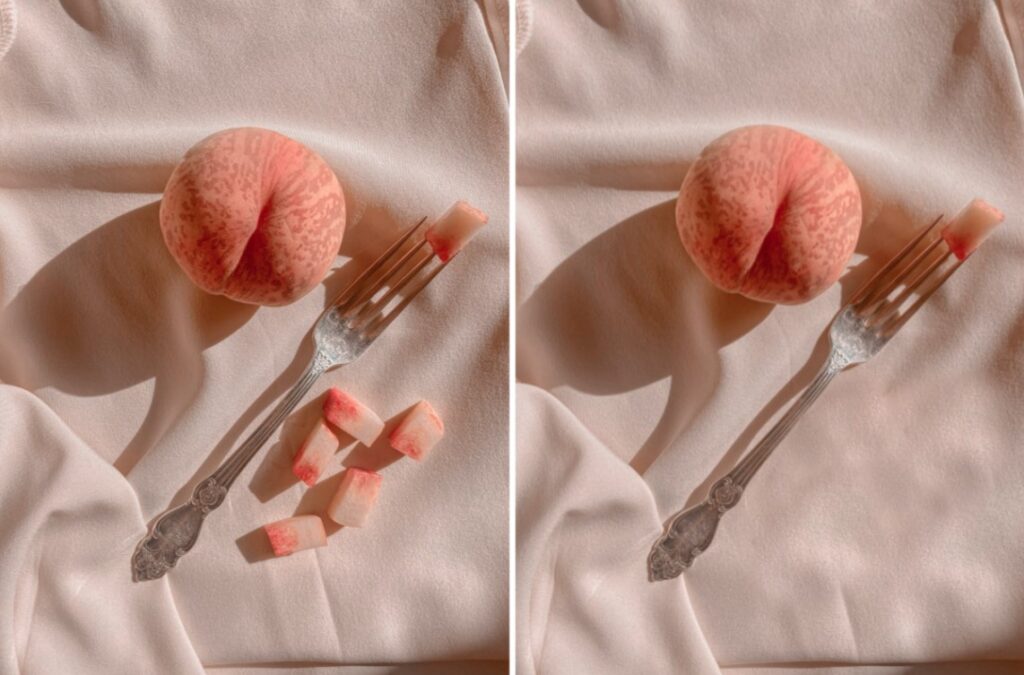 Eraser

If you can't drag another area over the offending photobomber, then our Eraser tool is the next best thing. With a few well-placed swipes, this tool allows you to blend the photobomber(s) out of existence. Pay attention to which direction you swipe to ensure you're getting a seamless blend.
Background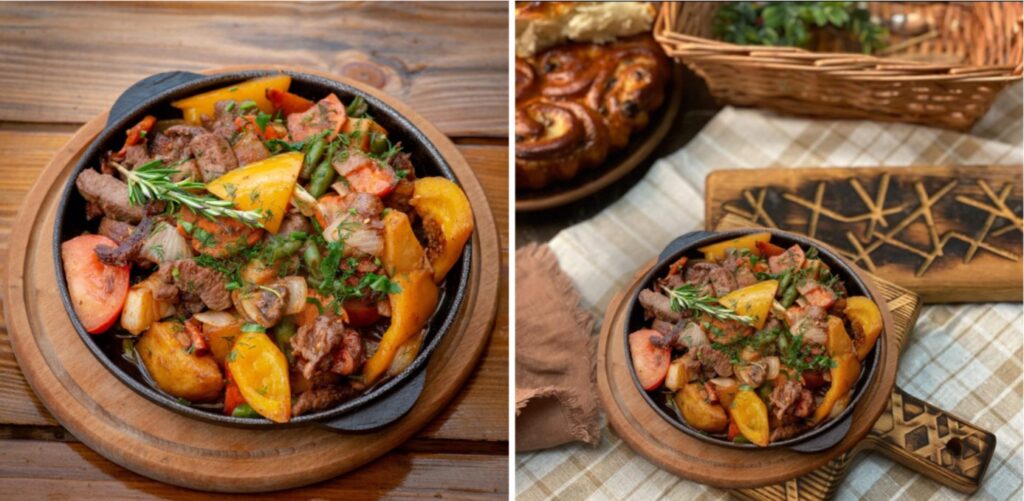 Some of the best foodie shots come from your very own kitchen. But if you're tired of the same walls, table and counters in all your pictures, our Background tool can help with that. Switch out your kitchen for a more inviting tablescape, to see your dish in a setting worthy of its appeal.
Blur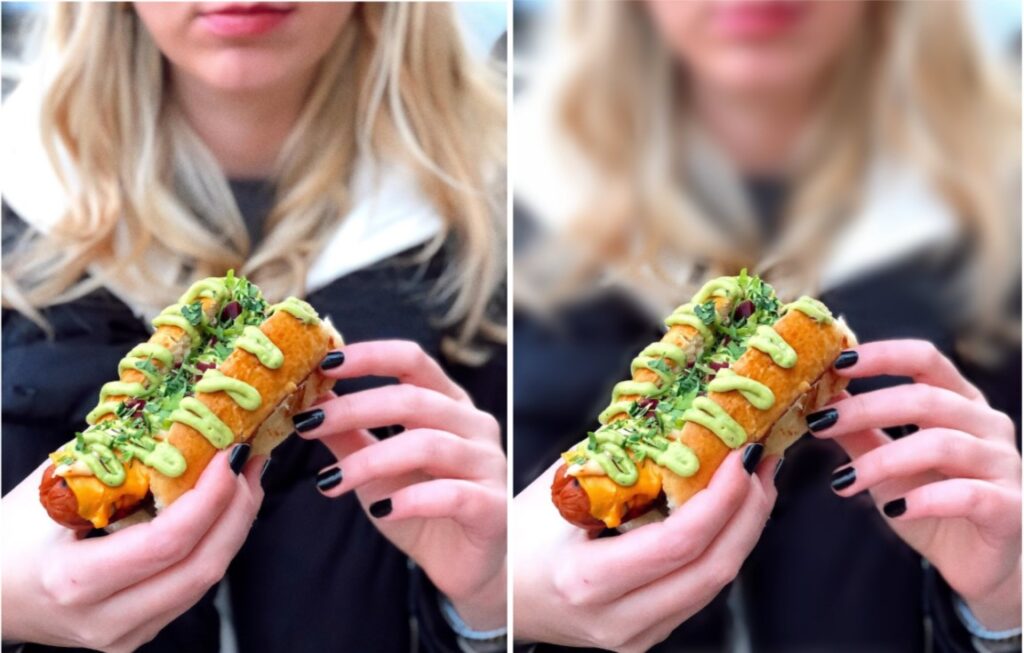 Sometimes you just want to make the food the blatant star of the pic. You can use the Blur tool to obscure everything around the tasty morsel to emphasize the epicness of one of your favorite foods. And it's all achieved with just a few swipes, nothing could be easier.
Bokeh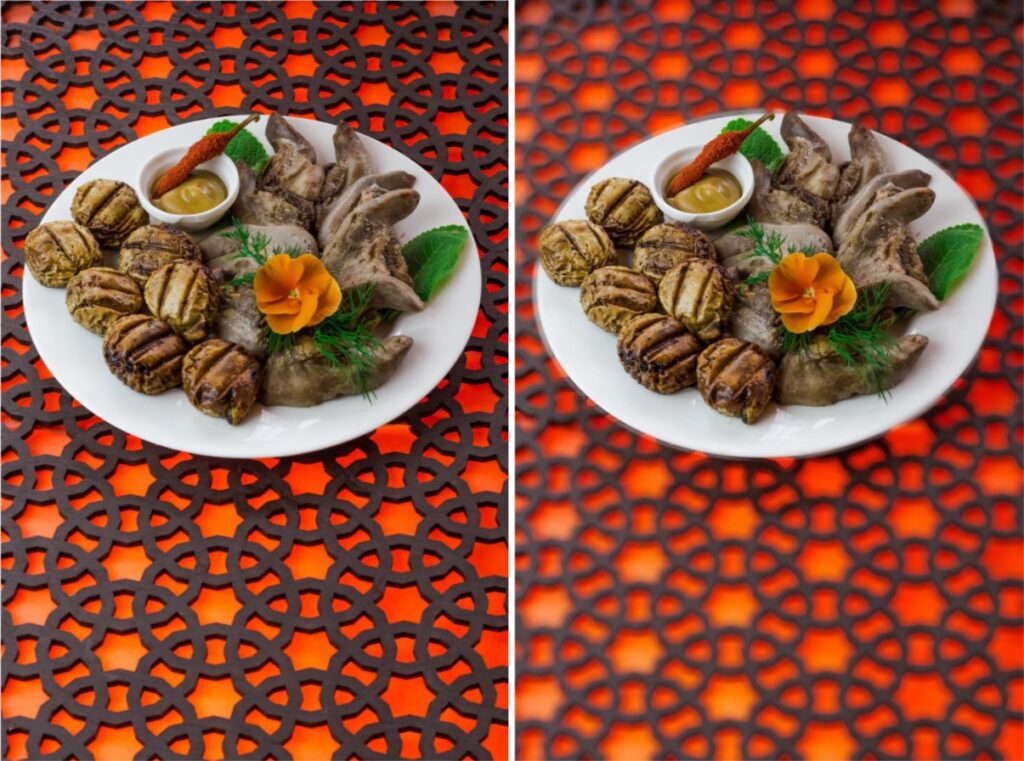 Similar to Blur, Bokeh can help distract from a cluttered environment. This tool automatically generates a condensed effect around the subject of the photo, thus removing photobombers and leaving the focus on the glorious dish you want to feature.
There may be a time and place for a rustic themed foodie pic but if you want your shots to look cleaner and more polished, try out any of the tools above to remove photobombers. The best thing about using AirBrush, the easy photo editor is the intuitiveness of our tools and how quick and easy your edits will be because of it. Once you post online, tag your photos with #AirBrushApp so everyone can find them. Then follow us on Instagram @AirBrushOfficial for our latest hacks and tricks.