The struggle is real when you're in a great location but…so are many other people. While the scenery is beautiful, your background becomes way too cluttered with a bunch of strangers who are completely unconcerned about "ruining your shot". While it might be tempting to say give up and "try another day," oftentimes these opportunities are rare and aren't guaranteed to repeat themselves, so it's always best to seize the moment and snap the pic. Lucky for you, AirBrush, the easy photo editor, is here to show you how to use the Eraser tool to remove unwanted intruders from your photos with just a few swipes of your finger! First thing's first, open your photo full of unsuspecting strangers in your AirBrush app.
It's not Magic, it's Eraser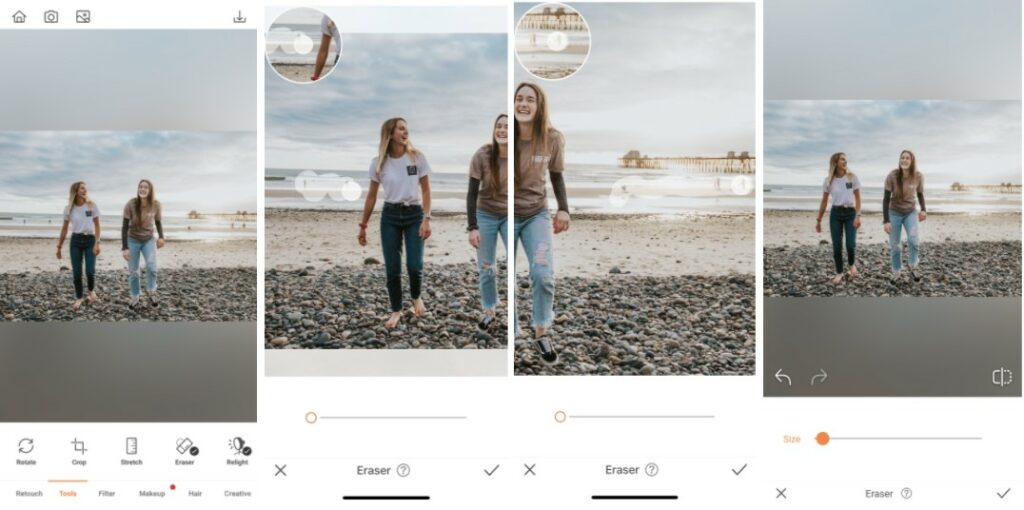 Well, wouldn't you know it's AirBrush to the rescue because this photo you were about to throw away can now be saved! So take your finger off that "delete" button then go to Tools and tap on Eraser instead. Once you're in the Eraser tool, all you need to do is pass your finger over the people/things you don't want in your photo and *poof!* they just disappear! 
Pro Tips:
If your first try doesn't give you the desired effect, hit "Refresh" to update the effect.
The smaller the unwanted intruders, the smaller your brush size should be to create as seamless a finish as possible.
And just like that, you've gone from sharing the beach to enjoying your own private stretch of coastline.
Just a little Filter for Impact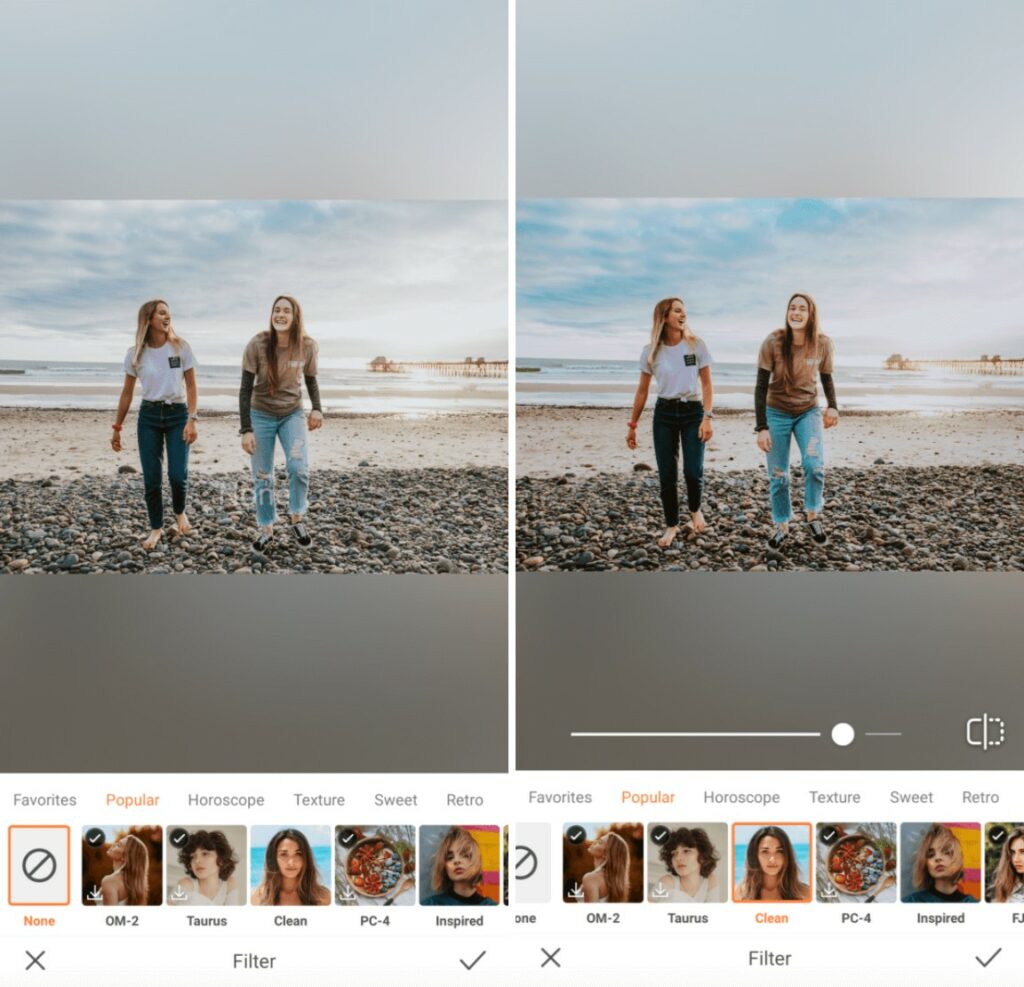 Once you're removed all distractions with the Eraser tool, all that's needed is a light and airy filter to complete the effect. We love the vibrant light and natural light Clean infuses into the photo, but you can select whichever of our 200+ filters that best suits your mood.
Take in the Before and After
Oh, what a difference a couple of powerful AirBrush tools make!

It might not actually be magic but the Eraser tool is definitely a magical feature! Harness its power to create epic, clutter-free edits featuring the only subject that matters: you (and your crew of course). Share your intruder-free images using #AirBrushApp and be sure to follow @AirBrushOfficial on Instagram for more cool editing tips, tricks, and hacks!