In today's tutorial we are learning how to use the Brighten effect in the AirBrush app. This effect allows you to highlight specific areas of your picture. Run your fingers on the desired area and Brighten will increase the contrast by balancing out the lights and darks of your photo. For more accuracy, this feature comes with the Eraser tool and an adjustable Brush Size.
Brush Size
Before using the Brighten, the first step in your edit is to adjust the Brush Size. To do this, select the Size icon and adjust the brush by dragging the dot to the right or left. You can adjust the brush from 0 to 100. The brush size can be changed at any time during your edit.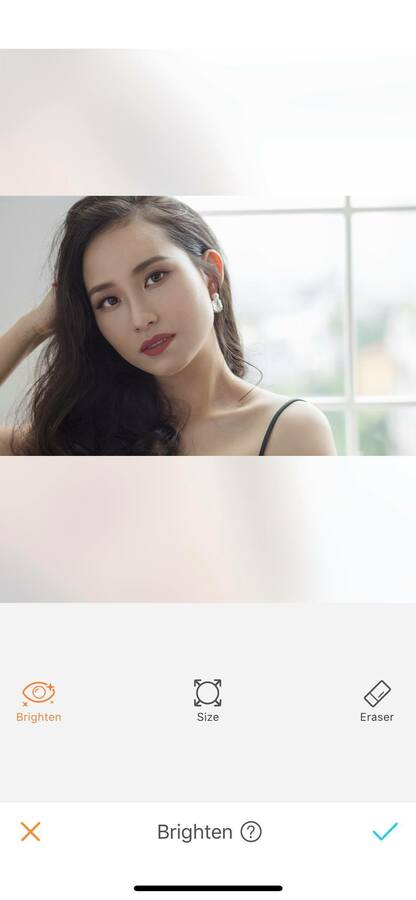 Brighten your features
Once you have adjusted your Brush Size you can start using the effect. Select Brighten and run your fingers on the area you want to highlight. For more accuracy zoom in as much as needed. The Brighten effect is ideal to emphasize the eyes, smile, brows and even jewelry as it makes them "pop" more on your picture.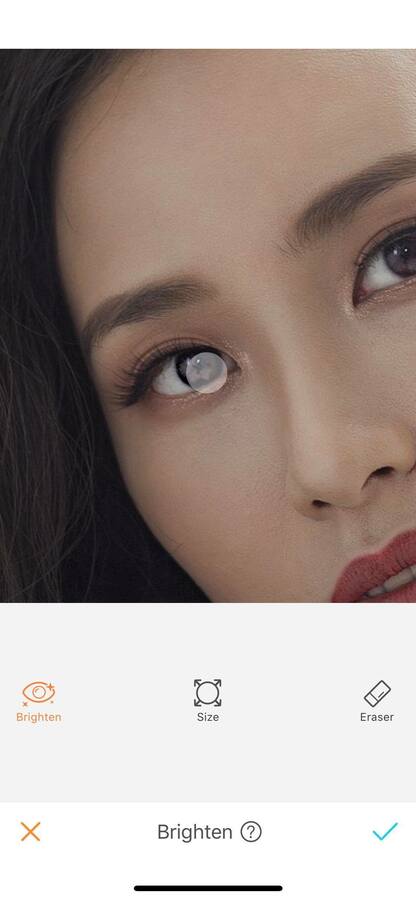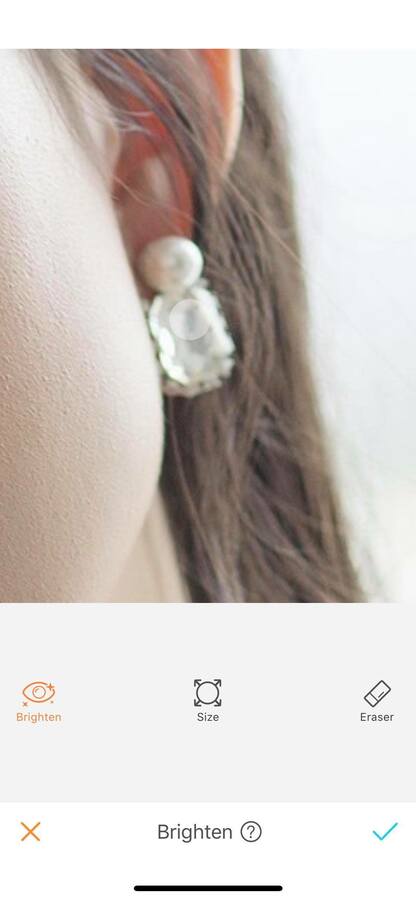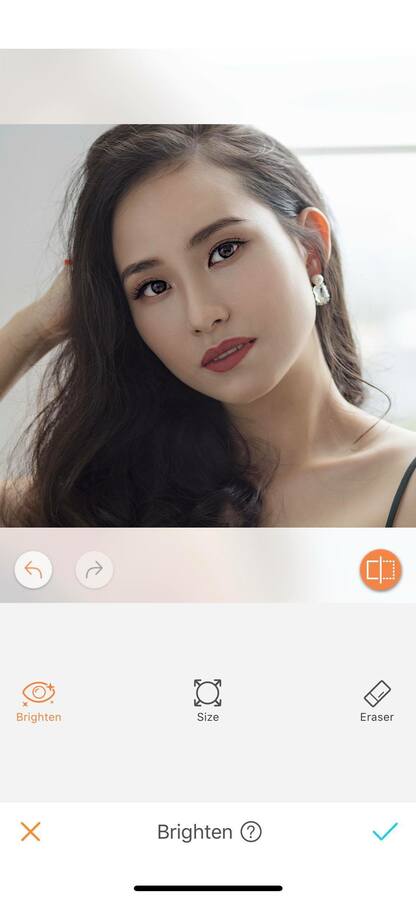 Eraser
The Brighten tool also comes with the Eraser option. This one is perfect if you've made a mistake and don't want to start all over again. To erase the effect on your picture, select the Eraser option, hold it and it will turn blue. You can now erase the parts where you pushed the edit too far.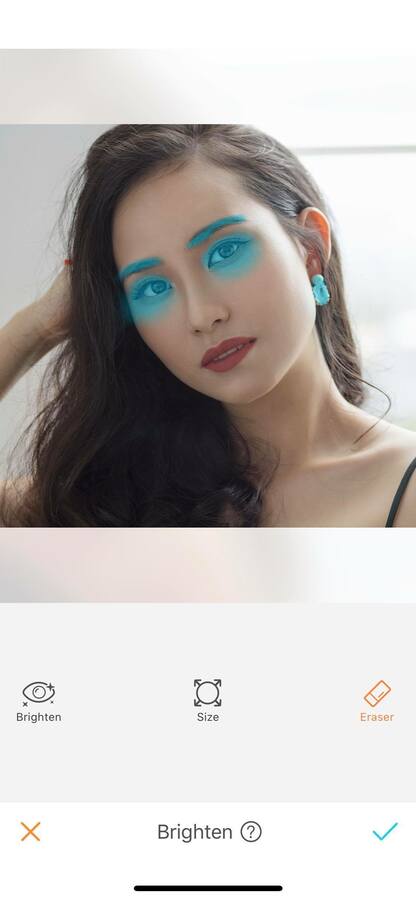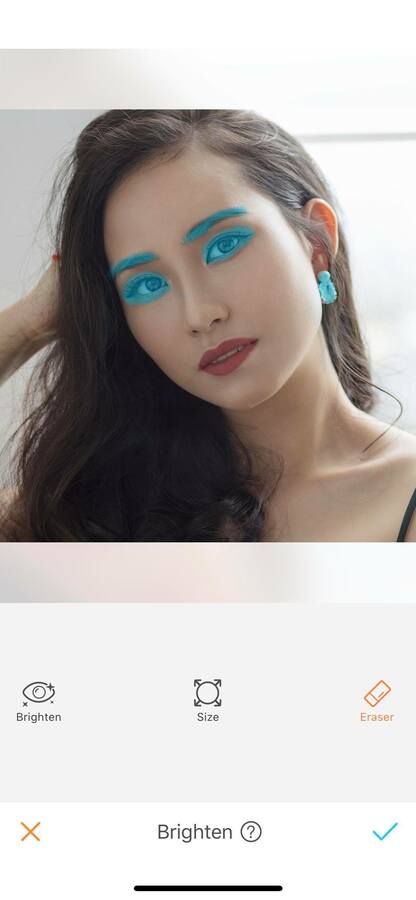 Add contrast to blurry background
Blurry background pictures are always sensational. But why not make them extra special with the Brighten tool? With this effect, create a deeper contrast between yourself and the background.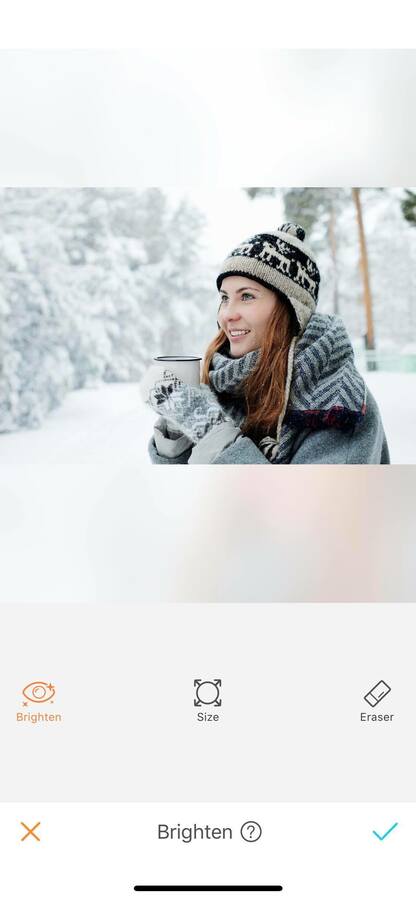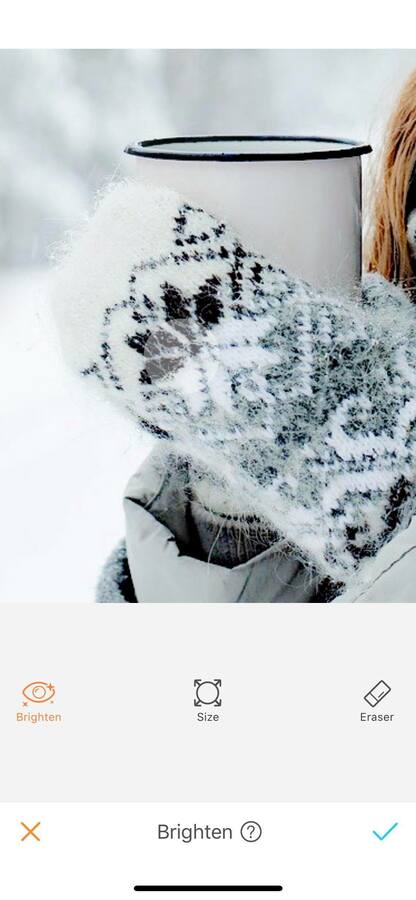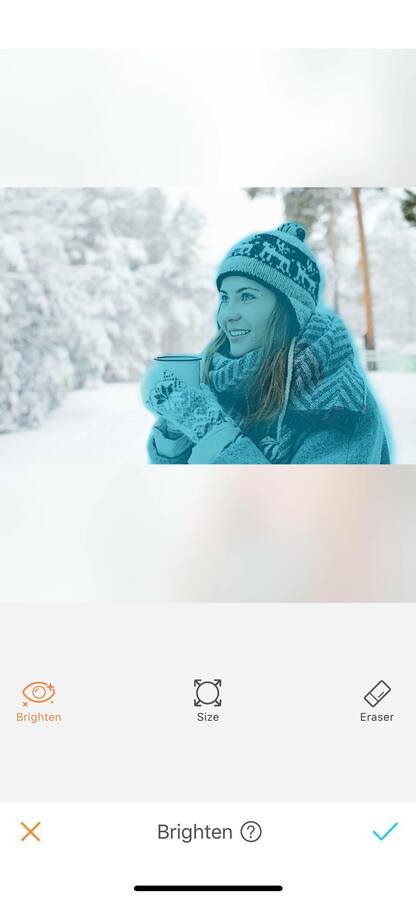 You haven't tried the Brighten tool yet? Rush to the AirBrush app! Use the Brighten effect to make your picture pop! Use it on your face, clothes, backgrounds and more! Show us your results on Instagram with the hashtag #AirBrushApp, and follow us at @AirBrushOfficial.