In today's tutorial, we are going to learn how to use the Details tool of the AirBrush app. This tool is ideal when your pictures appear blurry, undefined, or too soft in the details. This tool allows you to increase the sharpness of your photography in specific areas. By adjusting the sharpness of your picture, the details will become clearer and brighter.
The Details tool
Once you have uploaded your photo into the AirBrush app, open the Details tool. This one is located in the Retouch menu and is represented by three 'triangular' waves.
The Details tool is incredibly easy to use and comes with the essential AirBrush functions, such as Brush Size and Eraser. However, Details is only available to users with an AirBrush subscription. If you haven't subscribed yet, but still want to use this tool, you can access this function straight from the app.
Size
The first step in editing with the Details tool is to adjust the Brush Size. Simply select the Size option and adjust the brush from 0 to 100. The Brush Size can be modified throughout your edit as much as needed.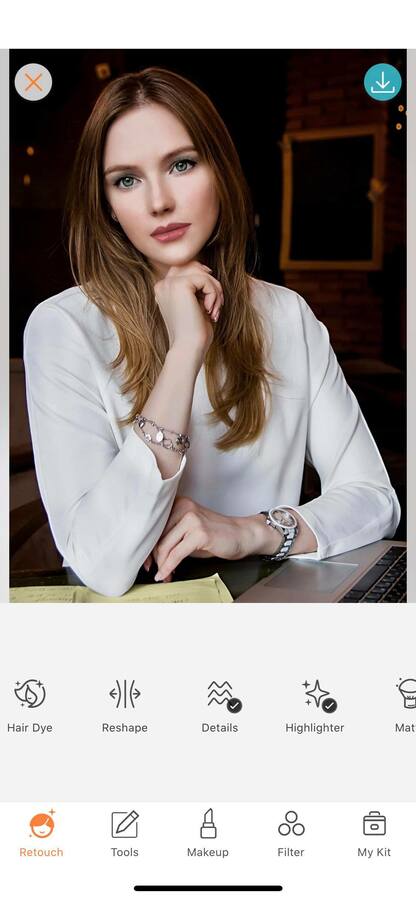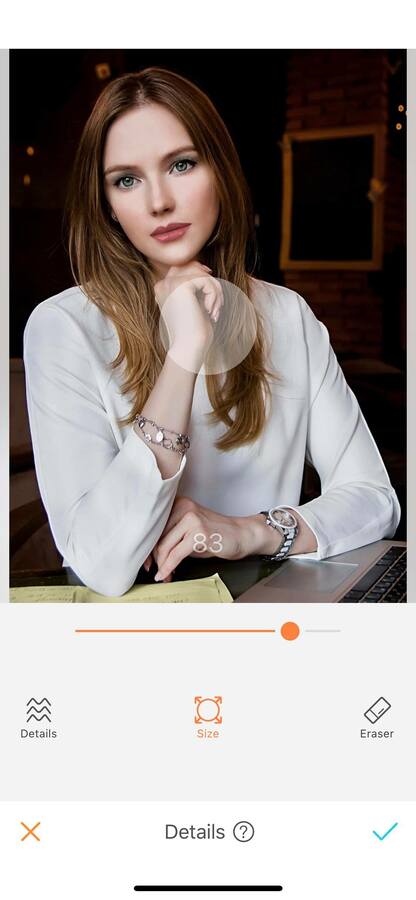 Details
To apply the effect, select the Details icon, and run your finger on the areas you want to increase the sharpness. For more accuracy, zoom in! The effect will be applied automatically. You can now adjust the intensity of the sharpening tool by dragging the slider on the right side of your screen. You can choose to increase or decrease the intensity of the sharpness from 0 to 10.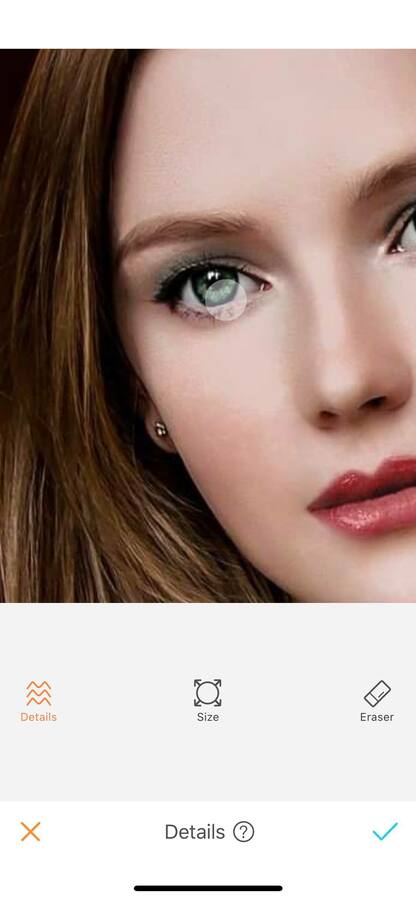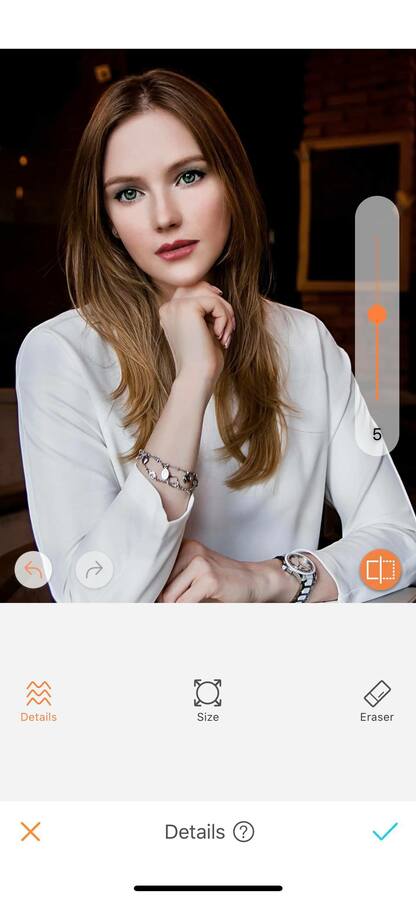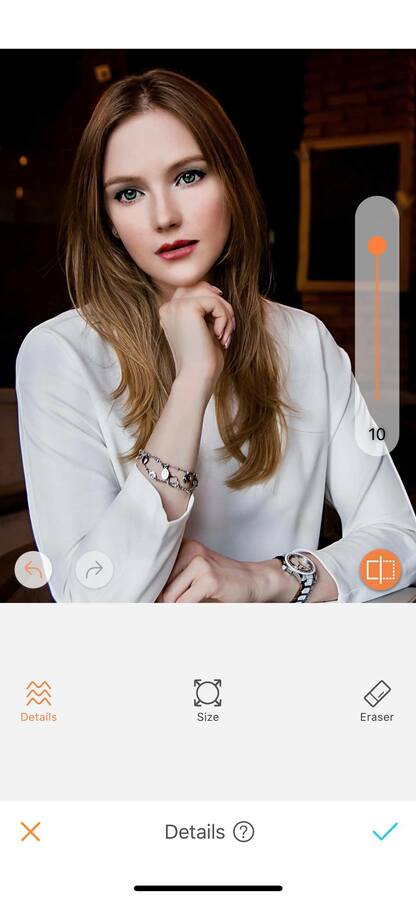 Eraser
This option allows you to remove parts of the effect without having to do the edit all over again. By selecting the Eraser button, the affected areas will turn blue to help you be more precise in your edit.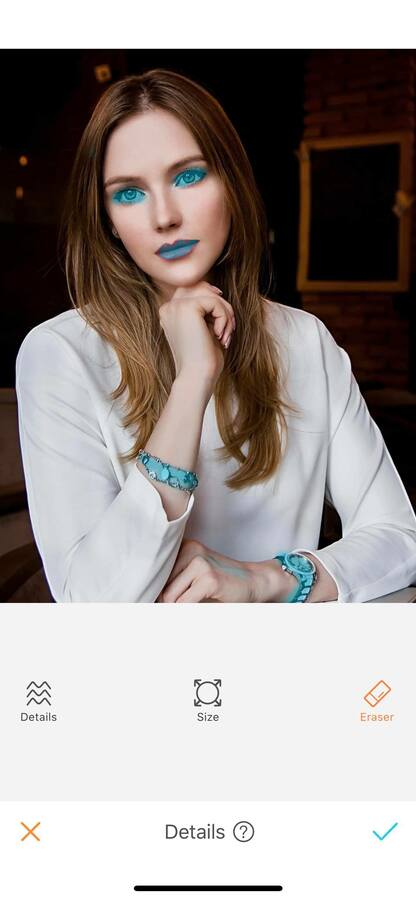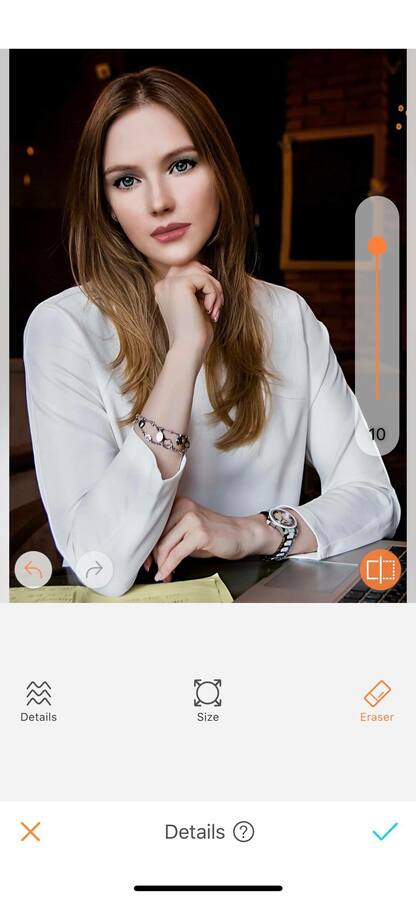 Now it's your turn to use the Details tool. Upload your pictures into the AirBrush app and sharpen your pictures to the max! Show us the results on Instagram with the hashtag #AirBrushApp and get a chance to be featured on our page!