In today's tutorial, the AirBrush team is going to reveal the biggest secret for a good picture: lighting! Lights are essential in photography, they bring warmth to the picture and highlight the features of the subject. There are so many different types of lights such as natural lights, studio lights, back light, diffused light, and so on… all of these sound overwhelming when you're beginning photography. But don't worry anymore, AirBrush has you covered with the Relight tool.
Using Relight
With the Relight tool illuminate your picture in seconds. To do this, simply upload your picture into the AirBrush app and open the Relight tool. This one is located in the tool menu and represented by a spotlight.
Once you've uploaded your photo, the Relight tool will automatically detect your face in the photo and apply the effect. You can change the intensity of the light by dragging the dot. But that's not all, you also have the option to choose where the light is directed and change its angle. By moving your fingers on your screen, a white dot will appear, and you can move the light to your desired location.
The Relight tool works with facial recognition, making it excellent for portrait photography. This effect will only work with portrait photos. If your face is too far away, it won't be likely to be detected.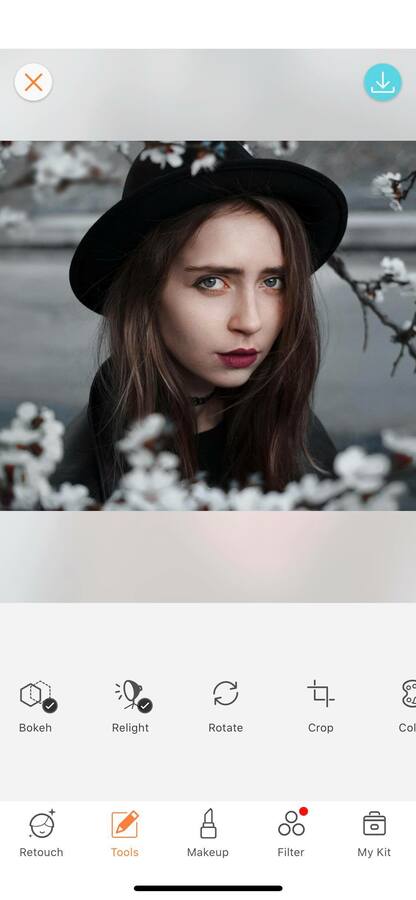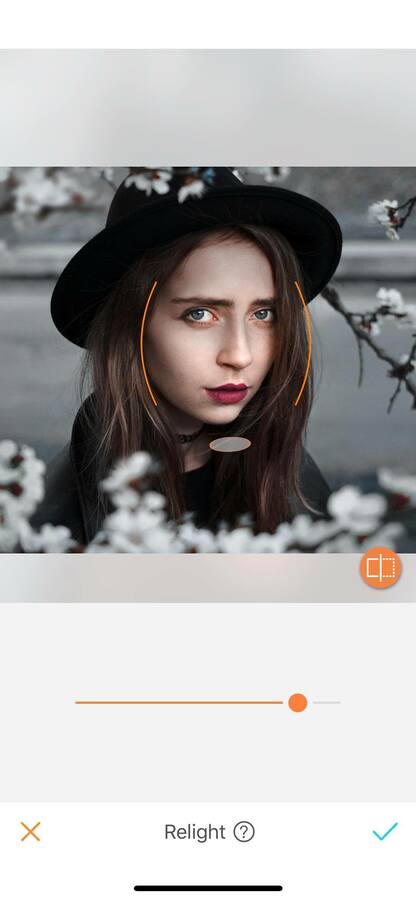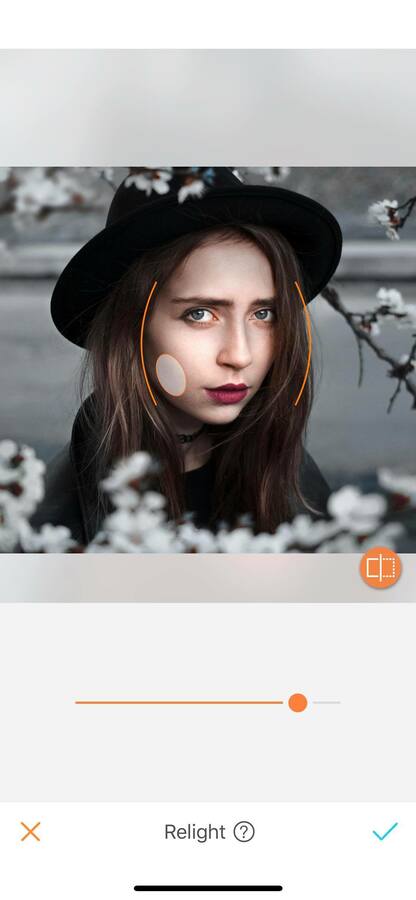 Relight & the golden hour
One of the most well known sources of natural light in photography is the golden hour. When the sun goes down and makes your pictures shine. However, this is a special moment and you can't always take pictures on time. Thankfully, with the Relight tool, you can now achieve this perfect lighting in every picture!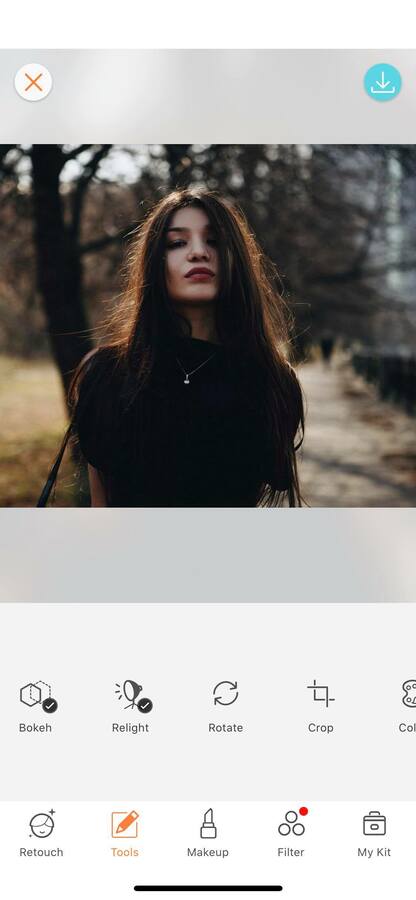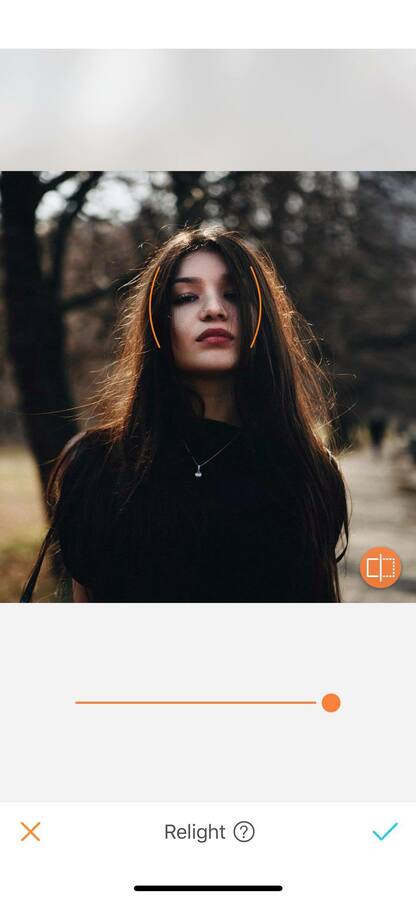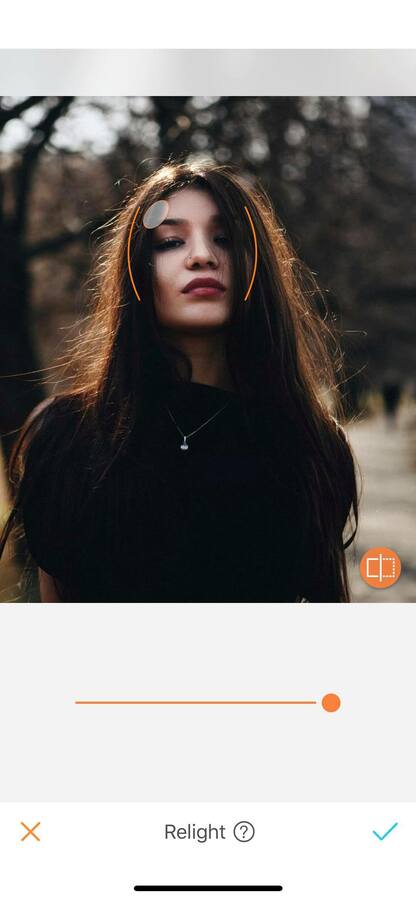 Relight & Black and White
Black and white portraits are amazing. This type of photography is powerful and brings a lot of emotion to the picture. However, bad lighting can make the photograph too dark and difficult to read. With the Relight effect, bring that extra edit to your photo.
Pro tip: Don't push the intensity of your light too far, you might overexpose your picture and make it too bright.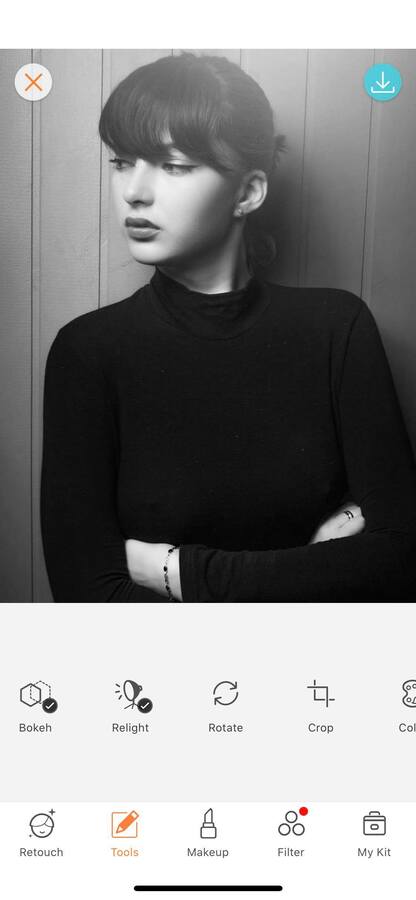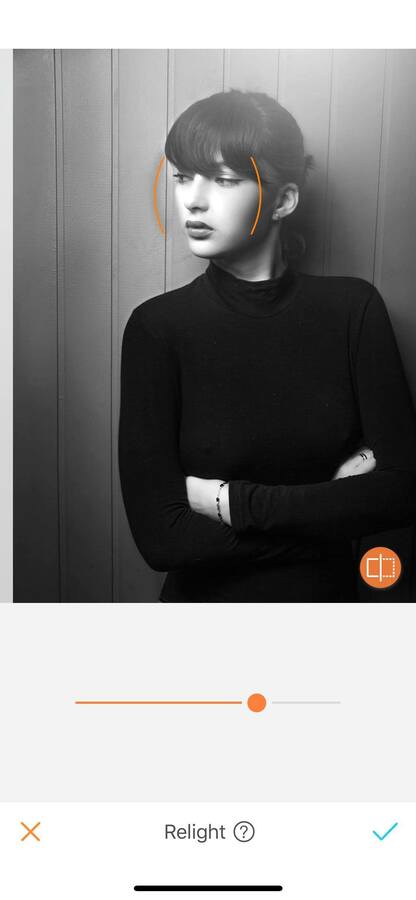 You haven't tried this feature yet? Don't wait anymore, take a selfie, and head to the AirBrush app! Send us the results on Instagram at @AirBrushOfficial and use the hashtag #AirBrushApp for a chance to get featured!