How could you not smile on a day like today? It's literally an international holiday! March 20th is both the first day of spring and a special day to think about all the things that make us happy. What makes us happy? Seeing all the incredible works of arts everyone creates with our sweet little app. In fact it makes us so happy that we released two new Tools that have one purpose and one purpose only, to make you as beautiful as ever! We're proud to introduce, on the International day of happines no doubt, our new Foundation and Teeth Tools. Ready to check them out? Let's go!
Setting a Foundation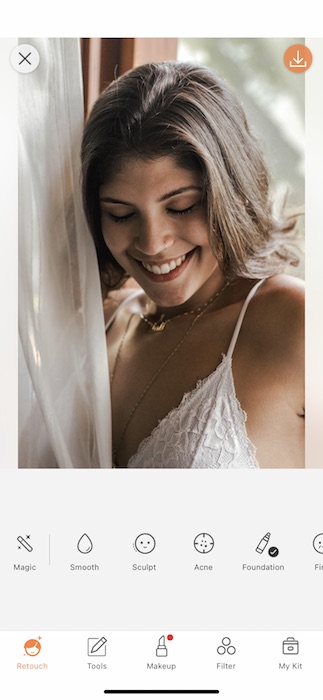 Makeup is hard. Matching your skin tone to find the right colors for you bleh. Well AirBrush just made it a whole lot easier the day of happiness.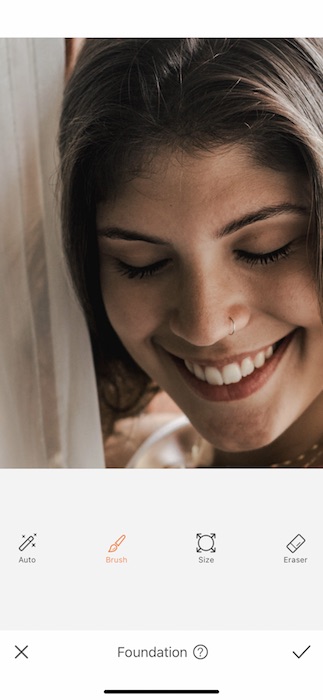 First select the Brush and adjust the size to fit your needs.
You can use the center toggle to get the Brush diameter where you need it to be.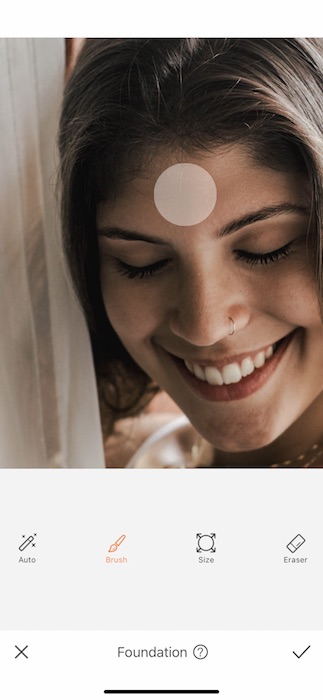 You can then behind to swipe across the surface of your face and watch as the Foundation Tool smooths you out to perfection.
If you colored outside the lines you can always select the Eraser function to clean it up.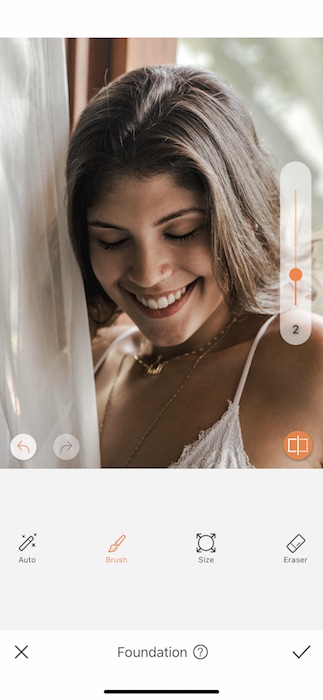 Once you're done applying your Foundation you can use the toggle on the right to adjust the weight of the tool.
If you want a natural look go for the lower setting. If you want to look like the cover of Cosmo raise that puppy all the way up.
And just like that you've applied the world's most versatile Foundation ever!
SMILE!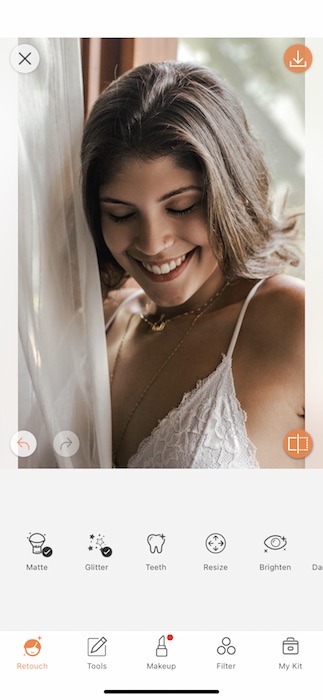 Now that your skin is on fleek it's time to get that smile poppin' for all the happiness day smiling!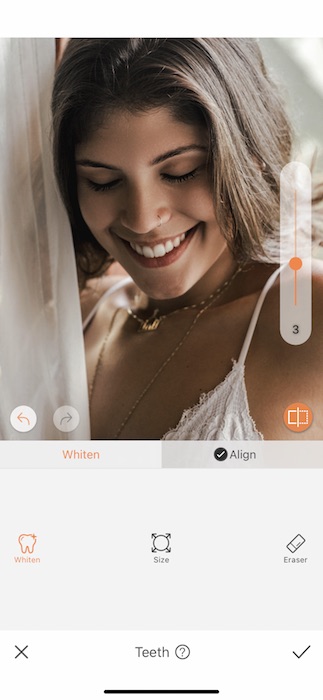 Once you're done applying the Whiten Feature you can use the toggle on the right to adjust the weight of the Tool.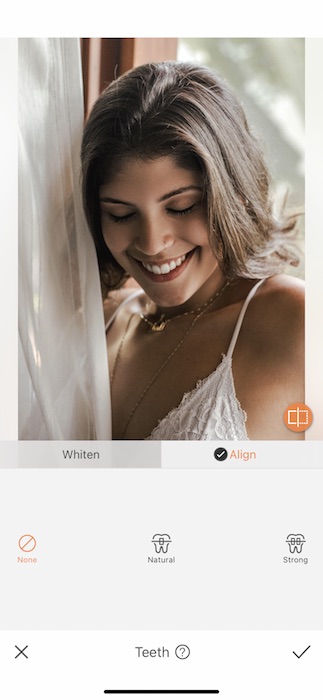 Just when you thought this couldn't get any better…
Tap the Align tab to open the Align Feature.
Here you'll be able to take care of years worth of braces with a couple of taps.
Just want a pick me up? Try the Natural setting.
Want a full oral overhaul? Tap the Strong setting.
Can't decide? Switch between them back and forth until you love your smile.
Tap the check mark to save your edits.
A Double Rainbow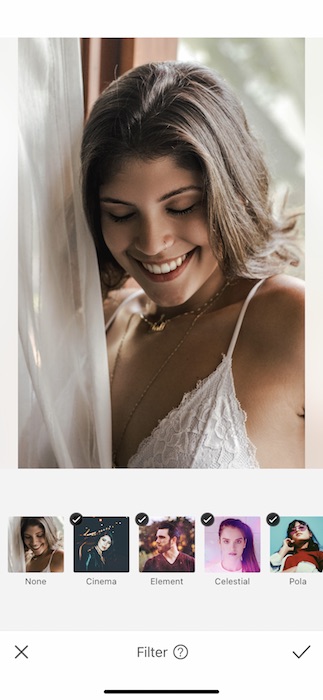 We here at AirBrush believe who heartedly that no edit is ready without it's perfect Filter. The international day of happiness calls for an extra special combo.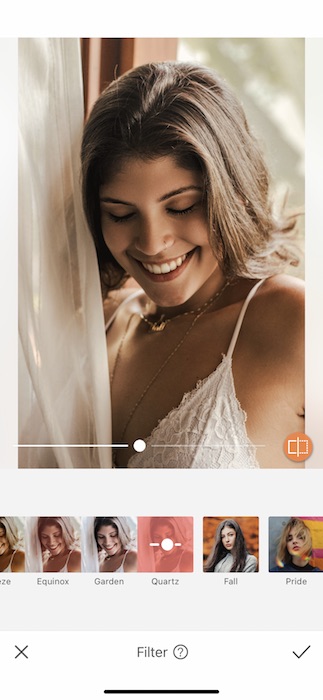 You think you're done?
Go right back into your Filter Library.
Find the Pride Filter Pack.
Here you'll have 5 gorgeous rainbow lens flares (what's more happy than a rainbow?!)
We chose the Valiant Filter for our happiness day creation.
Tap the check mark to save your edit.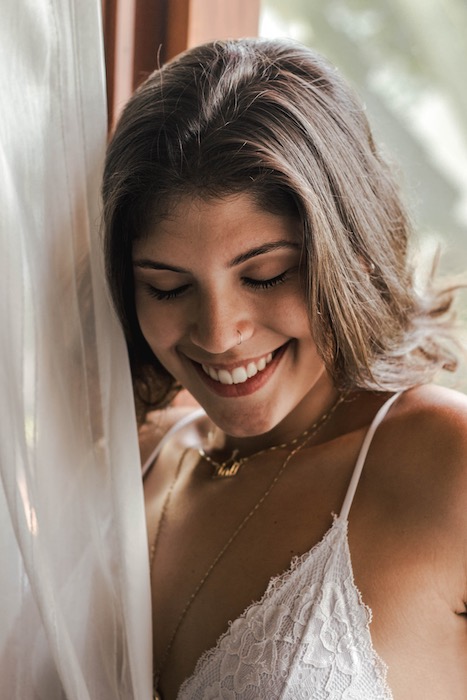 Because I'm happyyyyyyy Pharrel said it best! It's the international day of happiness and we just couldn't be happier about it. You know what would make us all even happier? You sharing your creations with AirBrush! Use the tag #AirBrushApp for a chance to be feature on our @AirBrushOfficial IG page. In the meantime, get out there and smile. You've got a lot to be happy about!